Whether you're a fan of blackjack, poker, roulette or even online slots, there's no doubt that you're looking for the best casino games and overall entertainment experience on offer. In this article, we'll take a look at some of the biggest land-based casinos from all across the globe and the experience gamblers can expect when they visit them.
The top 10 biggest traditional casinos
10. Casino Lisboa
Size 165,000sq ft
Location Lisbon, Portugal
Casino Lisboa is home to a two-tier casino with more than 1,000 slot machines, 26 table games and two live-action poker tables. There is also a world of luxury for non-gamblers on site such as an art gallery, three restaurants, three-ring rotating stage for live performances and a flexible auditorium with panoramic views.
Fans of casino table games have the option of playing in the informal open space of the Mixed Hall on the first floor, or the more intimate Traditional Games Hall on the second floor. Gamblers can enjoy a variety of classic games such as roulette, blackjack and baccarat.
9. MGM Macau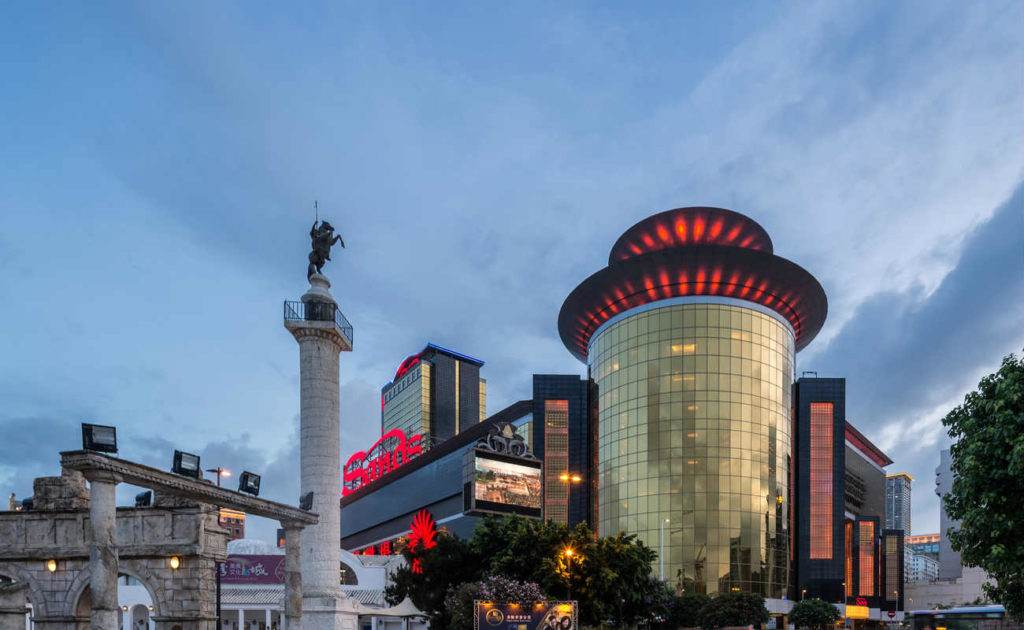 Size 222,000sq ft
Location Macau, China
The MGM Macau is one of many casinos on this list that's located in Macau, an autonomous region on the south coast of China across the Pearl River delta from Hong Kong. Considering this 35-story resort set its developers back a whopping US$1.25 billion to create, it's not surprising to find out that it made Forbes Travel Guide's Five-Star list as a luxury integrated resort.
The dazzling three-tiered exterior makes a very bold statement, with all the levels designed to reflect the hues of the South China Sea and the ocean surf. 
Unfortunately, it was difficult to discover exactly how many games are on offer at this luxury location. One online source mentioned 410 tables and 835 slot machines. Another stated it only had a third of its Las Vegas counterpart's games, putting it in the region of 50 tables and 800 slots, which is still a decent number. Visitors get to explore two levels of the casino which has various fun casino games on offer.
Like many of the other places on this list, the MGM Macau doesn't skimp on places to eat and drink, as the resort offers eight high-end restaurants and bars to choose from when you're looking to take a break from gaming!
Visitors can also keep themselves mentally and physically sharp at the local spa or gym, and then take in some local culture and entertainment, such as the MGM Art Camp X cMarket (a seasonal event,) the Sino-Portuguese Cultural Experience, Sea Odyssey and the Aquarium.
8. Sands Macau
Size 229,000sq ft
Location Macau, China
We return immediately to Macau to take a look at what Sands Macau has to offer – though if visitors are interested in more than just gambling, they might want to try their luck at another casino. While Sands Macau is undoubtedly a high-end experience, visitors to this location are focused on one thing and one thing only. A reviewer for The Wizard of Macau, a gambling-enthusiast site, describes his visit below:
"The main show at the Sands Macau is definitely gambling; everything else is almost an afterthought. Corners were definitely cut during the planning stage on floor aesthetics and lighting, but what you miss out on there is made up for by the sheer number of games available." 
With more than 1,200 slot machines and 700 tables, we doubt any visitors to Sands Macau would focus on these little flaws for too long. And of course, there are many dining options to choose from, for a different kind of distraction. Restaurants at Sands Macau include Golden Court, Copa Steakhouse, 888 Buffet and Moonlight Noodle House.
7. Rio Casino Resort
Size 266,330sq ft
Location Klerksdorp, South Africa
Number seven on our list takes us to South Africa. Located in Klerksdorp, a mining town in the North West province, the Rio Casino Resort lays claim to being the largest casino in Africa! Open since 2002, the Rio Casino Resort includes multiple leisure and entertainment venues.
Players at this Rio Carnival-themed resort have access to 274 slot machines, or they can join in on the action at the 12 tables, which are home to a variety of games, including poker and blackjack.
The fun doesn't end there. Visitors more interested in high-stakes games can visit the super-plush Rio Privé Lounge, which offers blackjack, roulette and 46 of the latest casino slot games.
In between games, people can grab a bite to eat at the Beef Baron Grillhouse, F.L.A.G. Café or visit the Moo Bar. Don't worry about the name of this local watering hole (whose tagline is "for an udderly good time") – it offers more than just dairy; the menu includes favorites like sticky wings, tempura-battered hake, pork ribs and other tasty dishes!
6. Ponte 16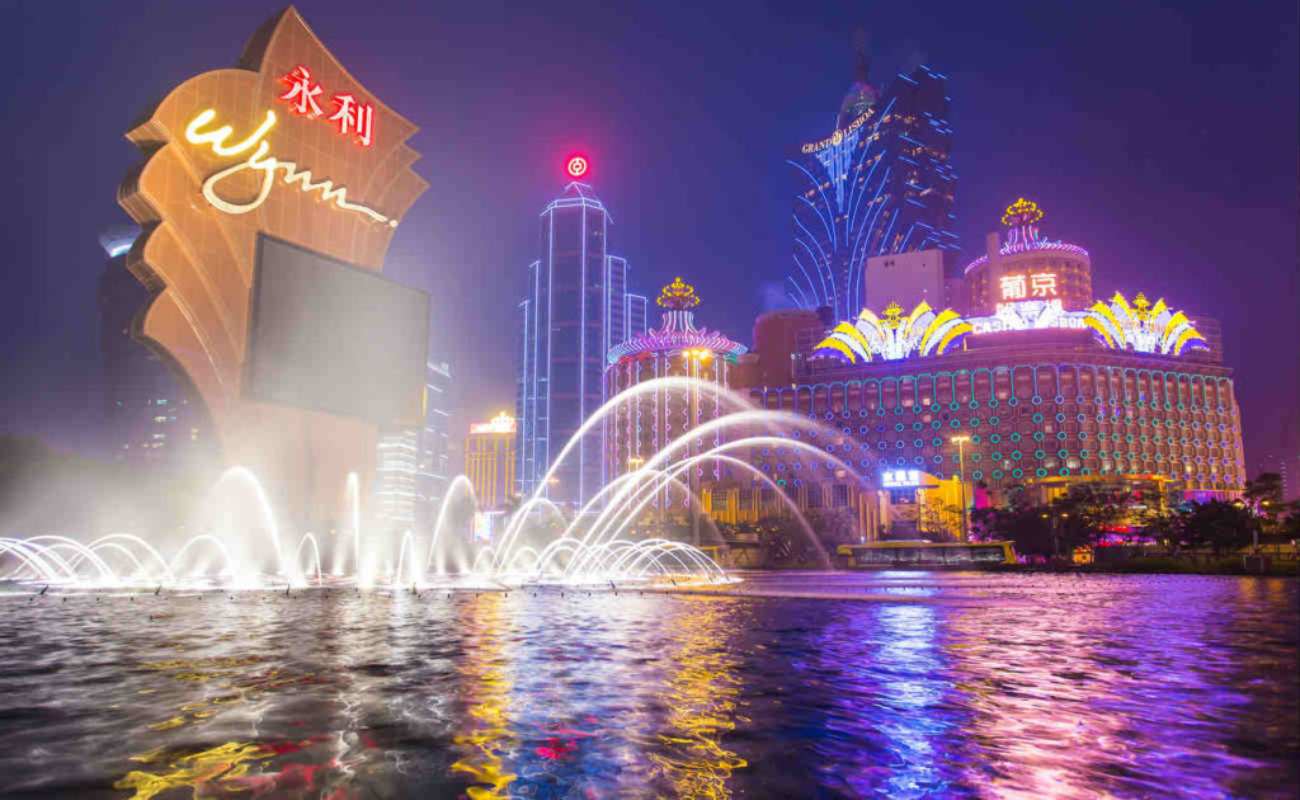 Size 270,000sq ft
Location Macau, China
Macau may be home to many casinos, but Ponte 16 is the only one located in the Historic Center of Macau, a Unesco World Heritage Site. This is evident in the resort's architectural style, which reflects a blend of southern European and Chinese cultural influences, and is truly unique.
Ponte 16 offers 307 slot machines, 109 gaming tables and two VIP halls. Visitors have several bars and restaurants to choose from, including the Sea Breeze Restaurant, Paiyifang, Le Xuan Hua Cantonese Restaurant and MJ Café. There is also a spa, live shows and an Angry Birds Play Center for the young ones.
5. Foxwoods Resort Casino
Size 340,000sq feet
Location Connecticut, USA
The No5 casino on this list takes us to a small town on the east coast of the US. Ledyard, Connecticut, home to around 15,000 people, is also where the Foxwoods Resorts Casino is located. This massive casino offers 3,500 slot machines, 250 gaming tables, poker, race betting and keno. It's also home to the biggest bingo hall globally, with a capacity for 4,000 players.
Five hotels and several restaurants will take care of all visitors' basic (and not-so-basic) needs. Guests can also enjoy numerous live shows on offer, satisfy their need for speed with some world-class karting or join in some games of a different variety at the massive gaming arcade.
4. City of Dreams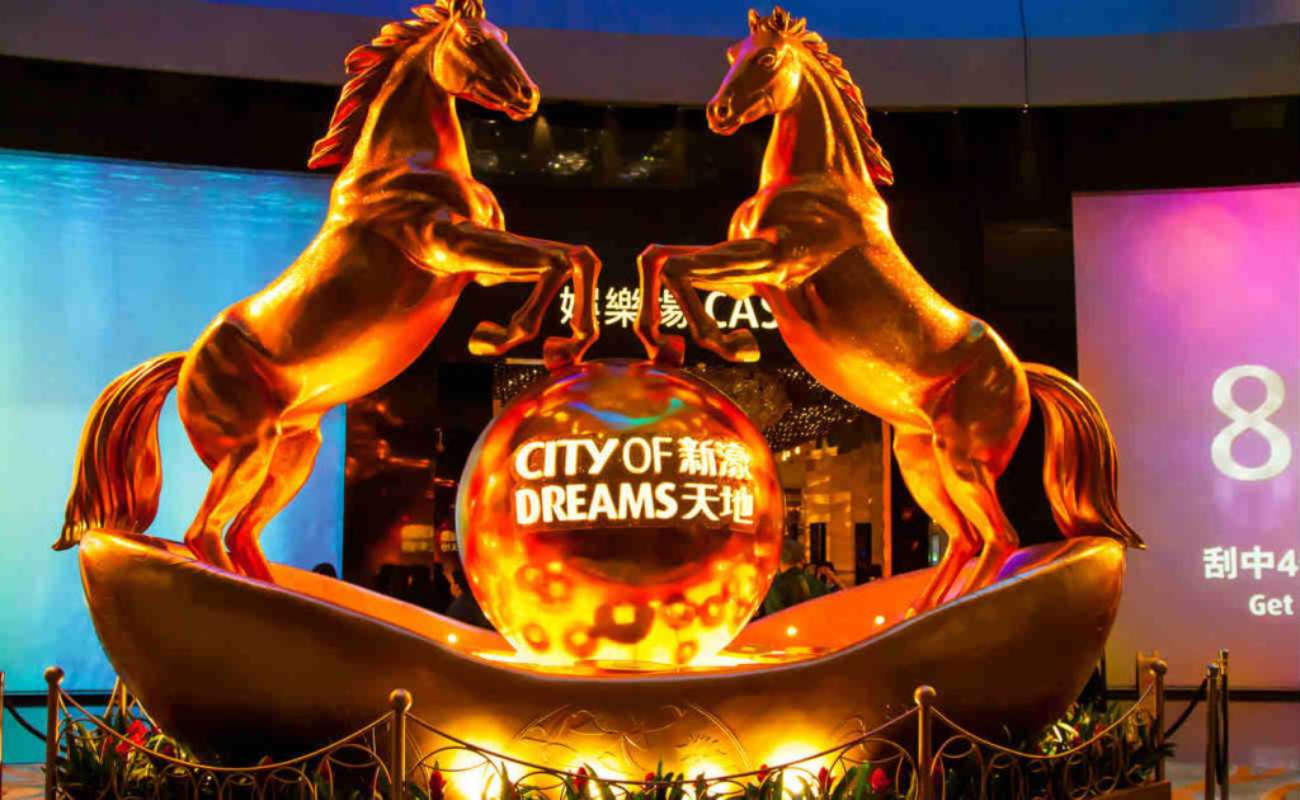 Size 420,000sq ft
Location Macau, China
The world's fourth-largest casino, the modern and almost futuristic City of Dreams, is again found in Macau. This flashy resort provides players with more than 1,500 machines and 450 gaming tables.
City of Dreams also offers not one, not two, but four hotels for visitors to choose from. If guests want to take a break from the casino, they can visit one of the four spas, shop at high-end boutiques, or take in the various events and art exhibitions hosted at the establishment, such as the iconic House of Dancing Water.
If you're visiting and are interested in fine dining, you might also like to give the three-Michelin-starred Jade Dragon Chinese restaurant a try. Or indulge your taste buds at Alain Ducasse at Morpheus or Yí on the 21st floor Sky Bridge.
3. Crown Melbourne
Size 510,000sq ft
Location Melbourne, Australia
The Crown Melbourne casino complex covers an impressive 510,000sq ft, which makes it one of the largest complexes of its kind in the southern hemisphere. This location is home to various casino table games, with more than 50 tables dedicated to its very own Crown Poker. Visitors also have the option to book a private poker tournament if they'd like their friends and family to enjoy an exclusive game.
The Crown Melbourne stands out as the first location to introduce Rapid Roulette, a digital version of the popular table game, and has also hosted the World Series of Poker Asia-Pacific tournament.
Visitors to the complex can also enjoy various restaurant options, including premium dining options Bistro Guillaume, Koko, Nobu, The Atlantic and Rosetta Ristorante.
2. The Venetian
Size 546,000sq ft
Location Macau, China
As you've likely noticed, Macau is home to many of the world's largest casinos. Its biggest is undoubtedly The Venetian, a Venice-themed resort. Once the largest casino in the world with a casino floor equivalent to the size of 56 football fields, The Venetian offers more than 6,000 slot machines and 800 gambling tables in four themed areas: the Golden Fish, Imperial House, Phoenix and Red Dragon.
The Venetian Hotel has 3,000 suites to suit different tastes, five pools (including one dedicated spa pool) and almost 50 cabanas. Shoppers can take advantage of more than 850 duty-free stores here, while those interested in one of the venue's prestigious shows can see what's on offer at the 15,000-seat Cotai Arena or 1,800-seat Venetian Theatre.
Some of the exclusive restaurants that you can visit at this resort include Jiang Nan by Jereme Leung, which features all of the authentic flavors of Shanghai, as well as Hiro by Hiroshi Kagata, which offers the traditional favorites you'd expect in a Japanese restaurant.
1. WinStar World Casino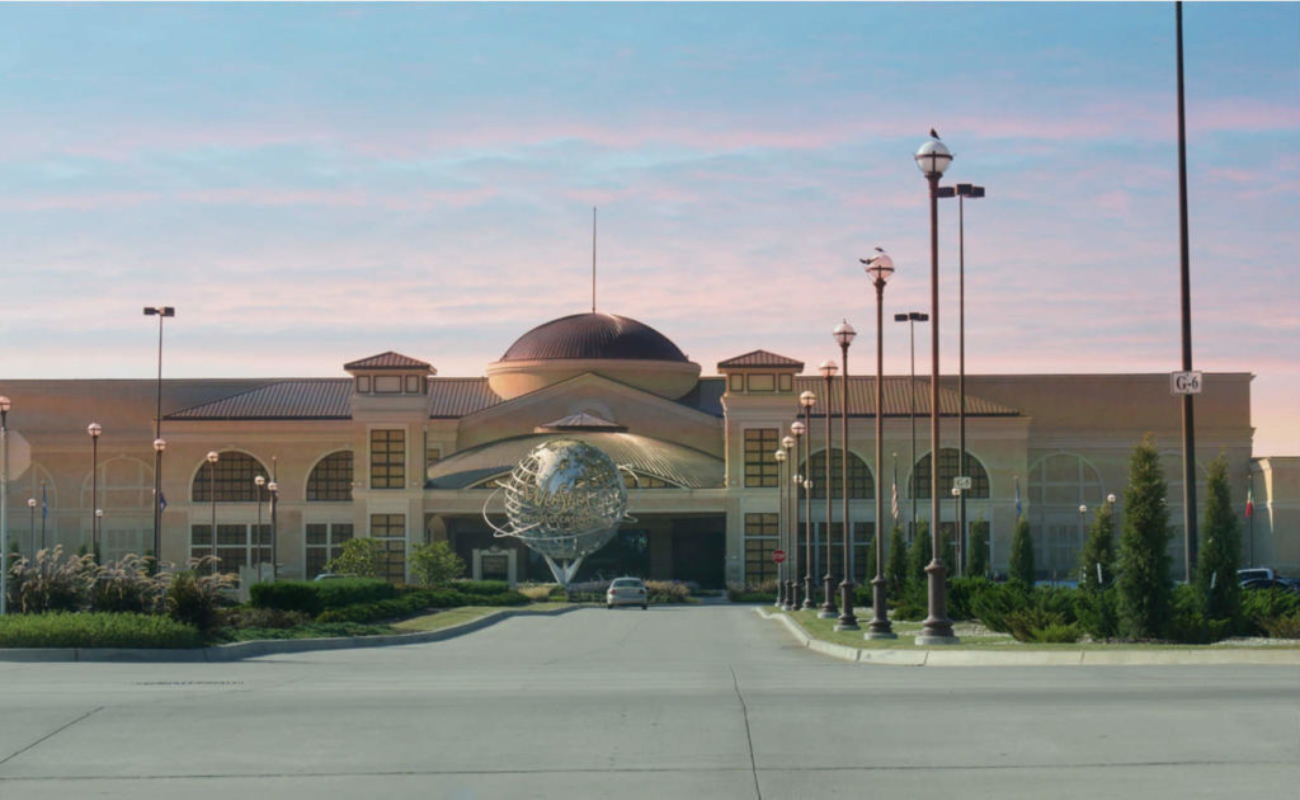 Size Over 600,000sq ft
Location Oklahoma, USA
Surprisingly, the biggest casino in the world is not located in Macau… but in the tiny town of Thackerville, Oklahoma, which is home to as few as 500 people! This casino offers visitors 8,600 electronic games, a total of 100 table games and a dedicated poker room with 55 tables. These games are hosted across nine plazas, each with a different international theme. The resort gives visitors a taste of places such as Beijing, Cairo and Vienna, all under one roof.
Visitors tired from a hard day of play can rest at the WinStar World Casino Hotel, The Inn at WinStar or the Fun Town RV Park at WinStar. For a change of pace, they can also take part in a round of golf, go on a shopping spree, enjoy a delicious meal at one of the many restaurants or bars, or relax in the spa, resort pool or private cabanas.
If you're looking for live entertainment, you can also find many shows on offer at either the Rotunda Bar or the Global Event Center. To give you an idea of what to expect, this resort has previously hosted big names including Bob Dylan, Jerry Seinfeld, Reba McEntire, Sting and Maroon 5.
The best online casino alternatives
Many of these casinos might be far away from where you are, so if you're unable to visit any of these magnificent venues in person, it's good to know that casino sites can offer all of the online casino games you might be looking for. You can easily get to play slots online and all kinds of casino table games too. If you're looking for a more realistic casino feel, you can also enjoy a growing range of live dealer games.
BetMGM, one of the largest online casinos in the US, offers players many gambling options, from digital equivalents of table games like blackjack and roulette to many new and exciting video slot experiences such as Turn Your Fortune and Football Champions Cup. You can also try your hand at sports betting, with an incredible variety of sporting events and teams to choose from.
Or, if you're interested in online poker and would like to find out more about it, be sure to read some of our blogs. You can learn all you need to know about the game or dive right into the exciting world of virtual gameplay.
If a bit of trivia sounds more like your cup of tea, feel free to test your knowledge with our free trivia games, which offer up to $5,000 in weekly prize pools. We've got daily quizzes on sports and everything gaming. To put your knowledge to the test, check out the BetMGM Trivia Quiz.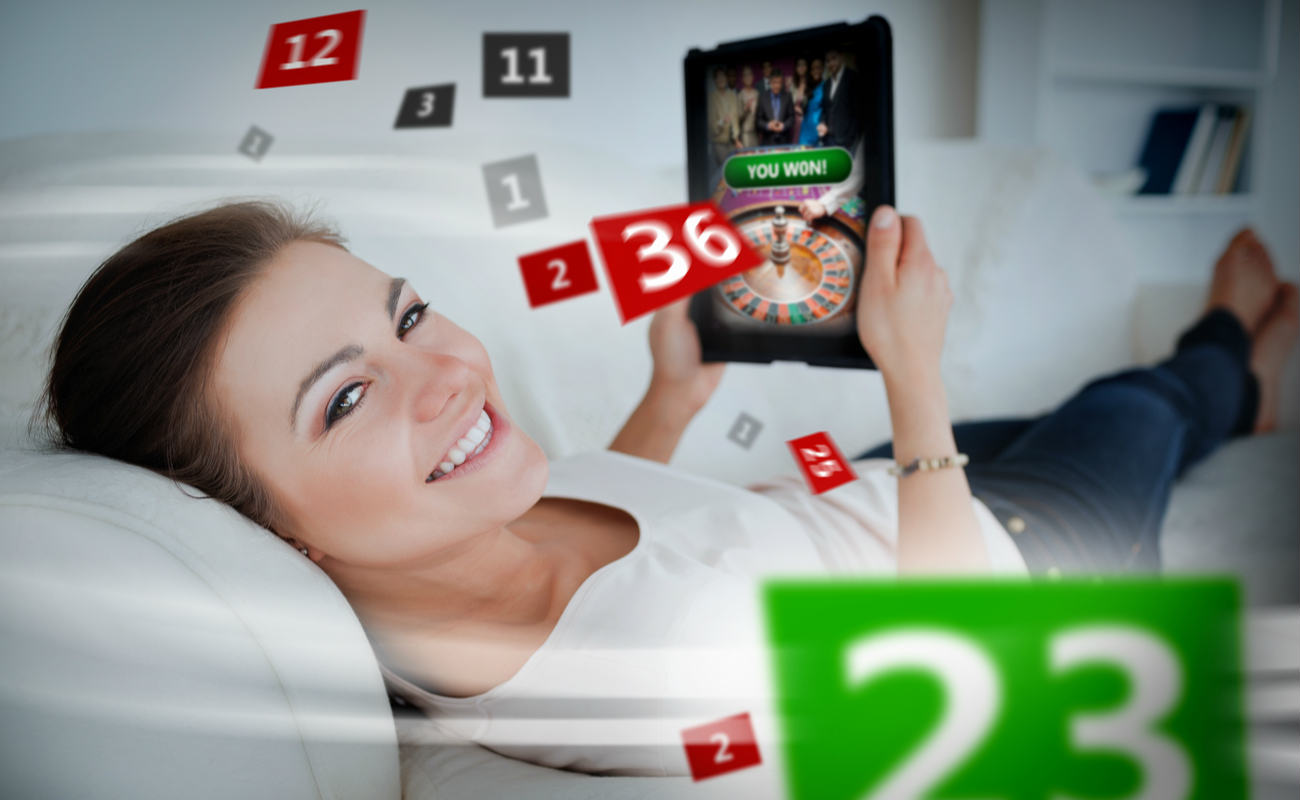 Play casino games from wherever you are at BetMGM
Now that you're aware of some of the biggest casinos in the world as well as the online alternatives, you have the full choice of where to play available to you. Sign up at BetMGM to gain access to our fantastic online casino games and experience a whole world of fun!