Once upon a time, there was a phone of nearly infinite battery, indestructible design, and a game that promised endless fun. That phone was the Nokia 3310. Today, while we may have sacrificed infinite battery life, we have come leaps and bounds in fun. We now have access to the best smartphones for gaming and the best mobile games ever made. Considerable investment is being poured into the development of smartphones for mobile gaming because the market is a lucrative one. Reports by Newzoo demonstrated that the mobile gaming industry alone accounted for almost 50% of the global games market. That's not all; reports from Newzoo also included insightful projections of revenue generation from mobile gaming which is predicted to be worth a whopping $174 billion by 2021. Alongside this booming industry, it only makes sense that the medium you use to access it should be topnotch too. After all, the number of mobile phone gamers is expected to exceed 210 million in 2020. However, too much choice can be a double-edged sword because we run the risk of making the wrong choice; being stuck with the wrong smartphone for your needs is almost as bad as being without. So, before you run out and buy a new smartphone to enjoy the ever-growing multitude of mobile games on offer, take a gander at our blog and brush up your knowledge of the best gaming smartphones.
Must-have specs and Critical Considerations for your New Smartphone
The sweet spot when selecting the best smartphone for gaming is to be able to get the right specs at the right price to fulfil your specific needs but what are the specs you should consider? We'll give you a brief rundown so you have the tools to make a more informed decision. Keep in mind though that some specs are more critical than others as some features aren't common across even the best smartphones on the market. If one of your handset options happens to have a cooling system such as liquid cooling or internal fans then you might want to consider favorably. This is because the running of multiple apps makes the temperature of your phone rise and games, in particular, have been known to give a few phones a bit of a fever. Another nice-to-have feature for your phone will be a smartphone game controller. Not all handsets come, or even offer, this specialized hardware but clip-on controllers can help you replicate the same level of control as the console experience which can make mobile gaming more enjoyable. Running games, especially the more high-spec variety, can be taxing on your phone. Significant amounts RAM coupled with a powerful CPU or GPU can go a long way in making sure your phone can keep up with the demands of your game. With regards to processors, the latest chips on the market are best equipped to deal with the demands of the best mobile games. For Android handsets, this will include the likes of Qualcomm Snapdragon 845 and Snapdragon 855. For iPhone gamers, you will want to keep an eye out for an A11 Bionic or A12 Bionic CPU. When it comes to screen quality, you will want to pay attention because half the fun is being able to witness all the incredible gaming action. Large screens and high-definition displays are an excellent way to maximise the joy of gaming as well as make sure you are well-positioned for future releases. Make sure to look out for smartphones with a high refresh rate (more than 60Hz). Storage space is a no brainer. We have all been there where we are scrambling around our phones trying to decide what photos, videos, or apps we are willing to part with just so we can download another mobile game or app. Ensuring you have a healthy amount of storage can save you all the unnecessary anxiety. 64GB is more than enough to ensure you can fill your phone with all your favorites.
Top 5 Smartphones
We promised to make choosing easier so without further ado, here are our top picks on the gaming smartphone market:
Razer Phone 2 - The Best Gamer's Gaming Smartphone
Specs:
Release date: October 2018 | OS: Android | Weight: 197g | Dimensions (HxWxD): 158.5mm x 77.7mm x 8mm | Screen size: 5.7" | Resolution: 1440 x 2560 | Storage: 64GB | Cameras: 12MP standard lens, 8MP front camera | CPU: Qualcomm Snapdragon 845 | Battery: 4000 maH | Features: HDR 120Hz display, long battery life, Dolby Atmos sound
Why we love it:
The Razer Phone 2 is a gift to the world of gaming and any hardcore smartphone gamer. The 5.7in screen comes with a 120Hz refresh rate and is HDR, making it perfect for viewing the intricate details of your favorite RPG. The Dolby Atmos sound ensures all your senses are immersed in the gaming experience. The impressive specs are backed by brainpower in the form of the lightning-quick Snapdragon 845 processor. A few users have complained about the battery life leaving a little to be desired but given the quality of gaming available, a bit of a break might be in your best interests. What's more, the battery does offer rapid charging so these breaks away from gaming will be short-lived. Other than that, the drawback is that this is a gamer's phone so everyday use features are lacking. For example, you will have to make peace with not having a headphone socket - ultimately a small price to pay for gaming excellence.
iPhone XS Max / iPhone XS - Apple's Best Gaming Smartphones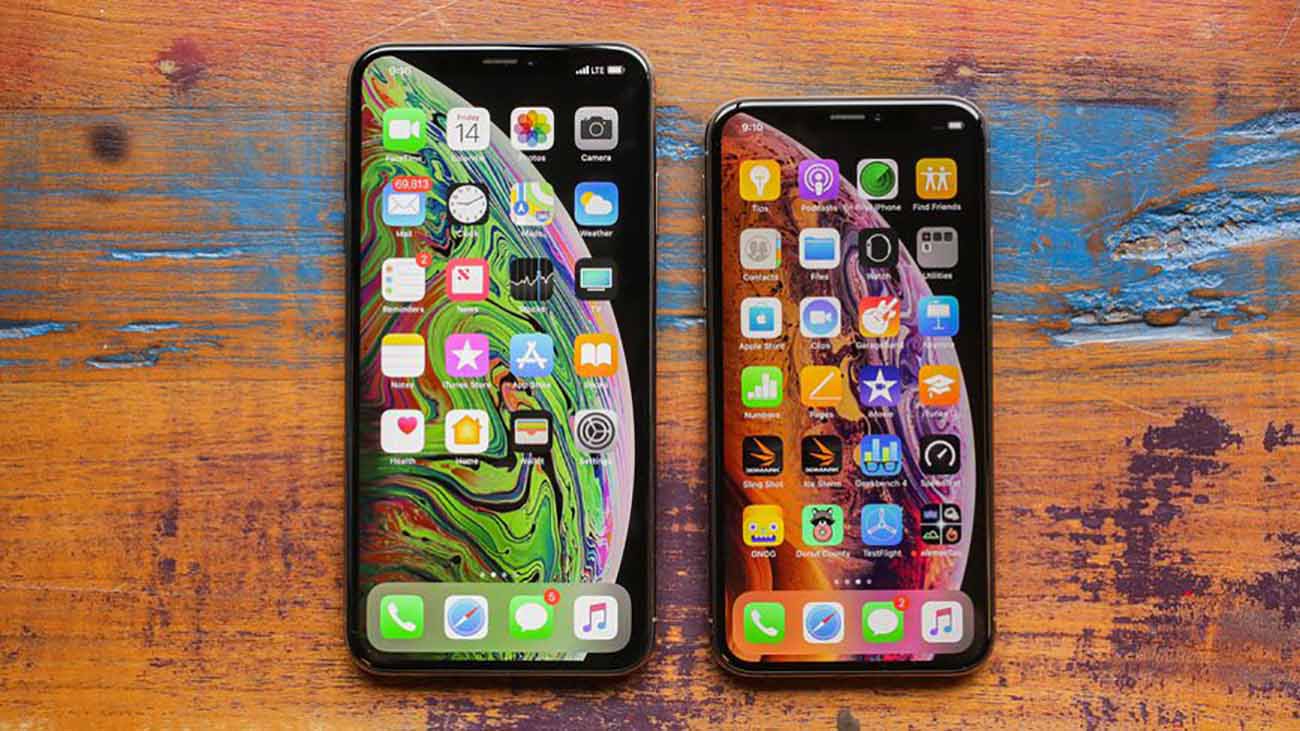 Specs:
Release date: September 2018 | Weight: 208g | Dimensions: 157.5 x 77.4 x 7.7mm | OS: iOS 12 | Screen size: 6.5-inch | Resolution: 2960×1440 | CPU: A12 Bionic chip | RAM: 4GB | Storage: 64/256/512GB | Battery: 3.179mAh | Rear camera: Dual 12MP | Front camera: 7MP
Why we love it:
Android users probably tire of all the praise Apple and iPhone gets but it is warranted, even in the gaming world. Choosing one of these handsets gets you an invaluable invitation to the best gaming ecosystem there is. One thing holds true though - as an Apple product you are expected to pay dearly for the experience. Both phones are backed by a powerful A12 Bionic Processor and so run at frighteningly fast speeds for lightning-quick action and your (hopefully) speedy reflexes. The iPhone XS Max does boast a bigger screen (6.5in versus the 5.8in screen of the standard iPhone XS). One thing both phones have in common is a slick and sexy design. After all, the iPhone is, and will probably always be, a smartphone first and gaming phone second.
One Plus 7 Pro - High-Quality Value for Money Gaming Smartphone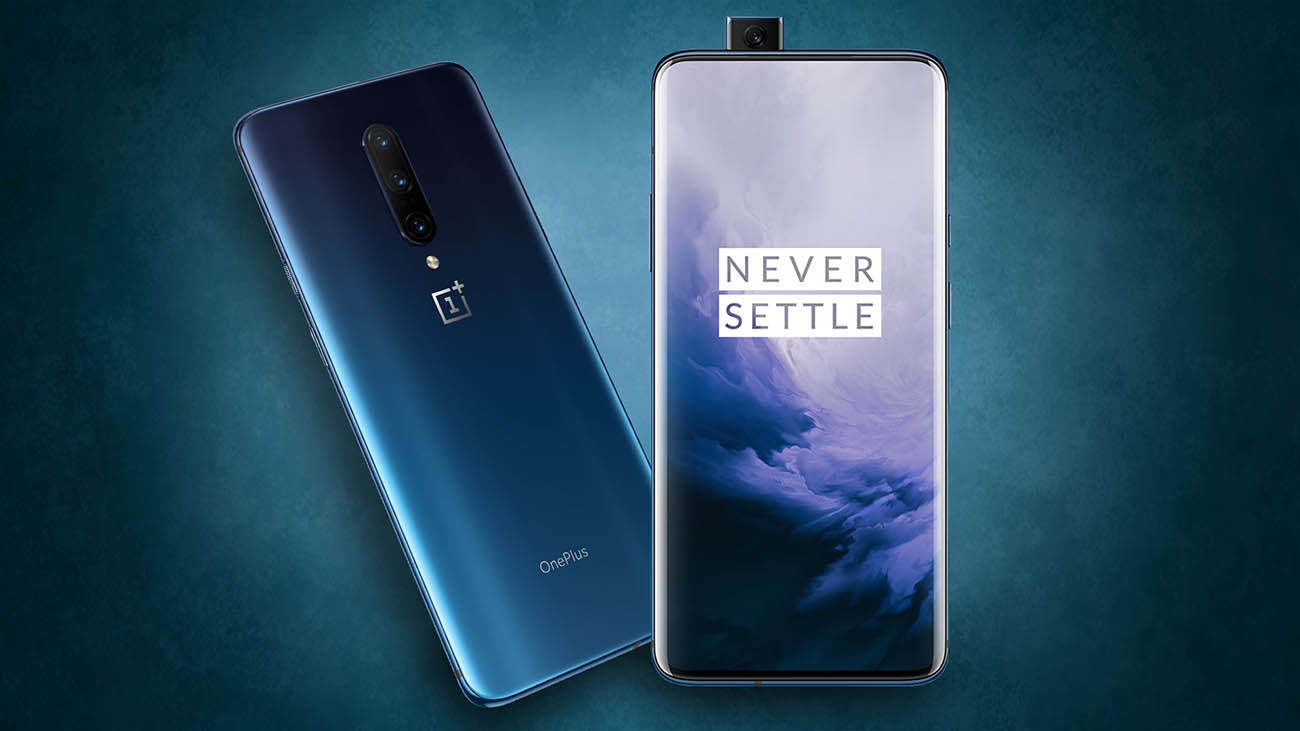 Specs:
Release date: May 2019 | Weight: 206g | Dimensions: 162.6 x 75.9 x 8.8mm | OS: Android 9 | Screen size: 6.67-inch | Resolution: 1440 x 3120 | CPU: Snapdragon 855 | RAM: 6/8/12GB | Storage: 128/256GB | Battery: 4,000mAh | Rear camera: 48MP + 16MP + 8MP | Front camera: 16MP
Why we love it:
This beauty of a gamer's handset achieves the virtually impossible by granting you all the power of more expensive phones, at a lower price. Once again, lifestyle features like a headphone jack have gone missing but the other specs make that a small blemish on the bigger picture. The OnePlus 7 Pro has Qualcomm's Snapdragon 855 chipset and the choice of up to 12GB of RAM - like we said, plenty of power. Gaming will be fast and furious because of the power but also smooth and sensory because of the QHD display that bursts out of a gargantuan 6.67in screen. That's not all for the visuals, as the display also benefits from a 90Hz refresh rate.
Black Shark 2 - The Best Budget Gaming Smartphone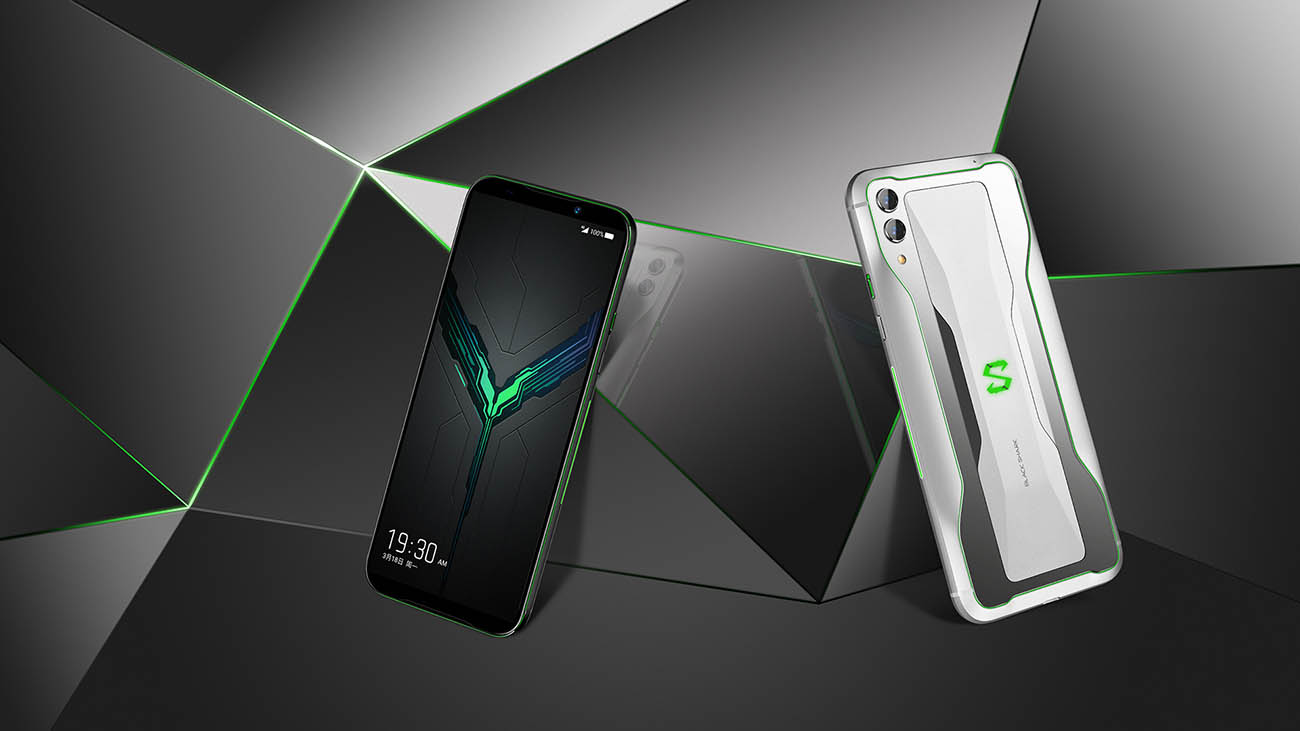 Specs:
Release date: March 2019 | Weight: 205g | Dimensions: 163.6 x 75 x 8.8mm | OS: Android 9.0 Pie | Screen size: 6.39-inch | Resolution: 1080 x 2340 | CPU: Snapdragon 855 | RAM: 6/8/12GB | Storage: 128/256GB | Battery: 4,000mAh | Rear camera: 48MP + 12MP | Front camera: 20MP
Why we love it:
If you consider yourself even mildly frugal, this gaming handset will be a feather in your cap. It offers a collection of noteworthy specs at an affordable price so that you don't have to miss out on the joys of gaming. The processor is none other than the Snapdragon 855 so performance is all but guaranteed. Xiaomi's budget gaming smartphone possesses a large 6.39in HD screen but the affordable price comes to the fore with a lackluster 60Hz refresh rate. All in all, you can rest assured that you will get your money's worth of quality gaming so if you don't want to break the bank, this one's for you.
ASUS ROG Phone 2 - Best Battery Life on a Gamer's Phone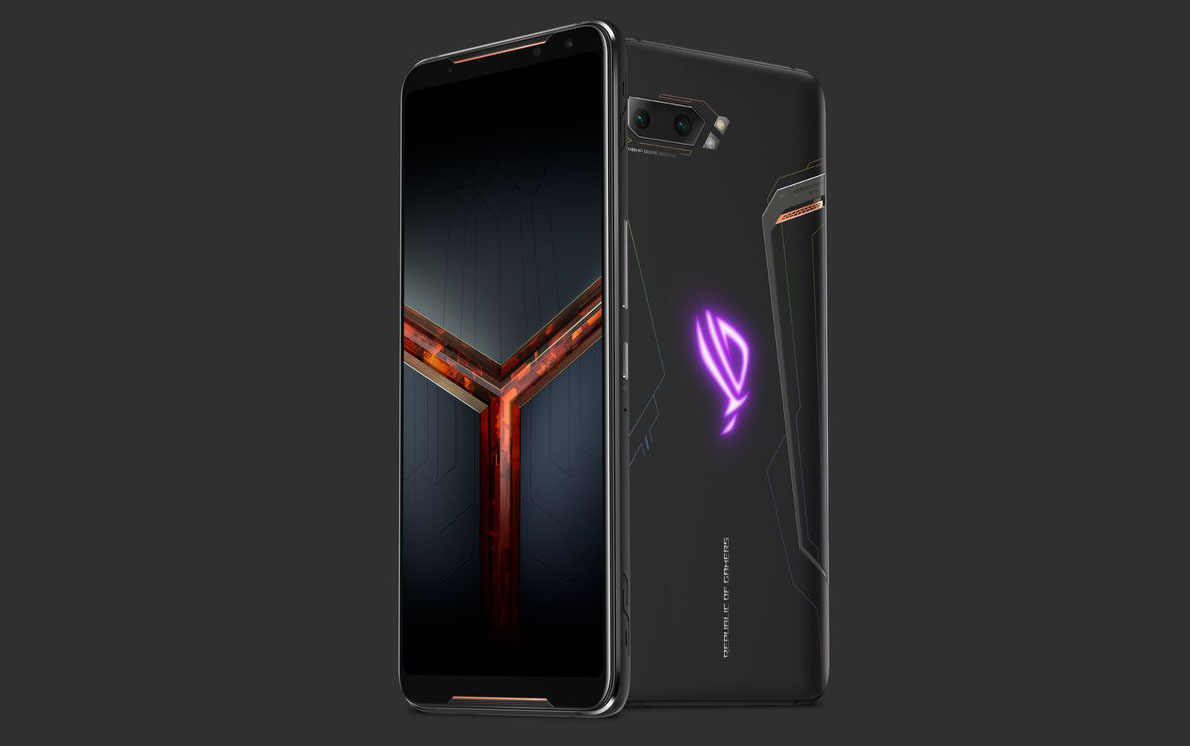 Specs:
Release date: September 2019 | Weight: 240g | Dimensions: 171 x 77.6 x 9.5mm | OS: Android 9 Pie | Screen size: 6.59-inch | Resolution: 1080 x 2340 | CPU: Snapdragon 855 Plus | RAM: 12GB | Storage: 512GB/1TB | Battery: 6,000mAh | Rear camera: 48MP + 13MP | Front camera: 24MP
Why we love it:
This was a big contender for the top spot, especially considering its phenomenal battery life. The ASUS ROG Phone 2 is the gift that keeps on giving, and giving, and giving… and giving. Powered by a fierce Snapdragon 855 Plus chipset and 12GB of Ram, not to mention the backing of masses of storage and it becomes increasingly easy to see why this handset deserves honorable mention. Even with substantial power behind it, this smartphone still offers crisp visuals through its 120Hz AMOLED 6.59 in screen. If you're battling for choice, we highly recommend this fairly priced gaming smartphone wonder that also just so happens to have a great camera too.
A Few Handsets to Look forward to in 2020
Xiaomi Mi 10 - 19 Feb 2020 TBC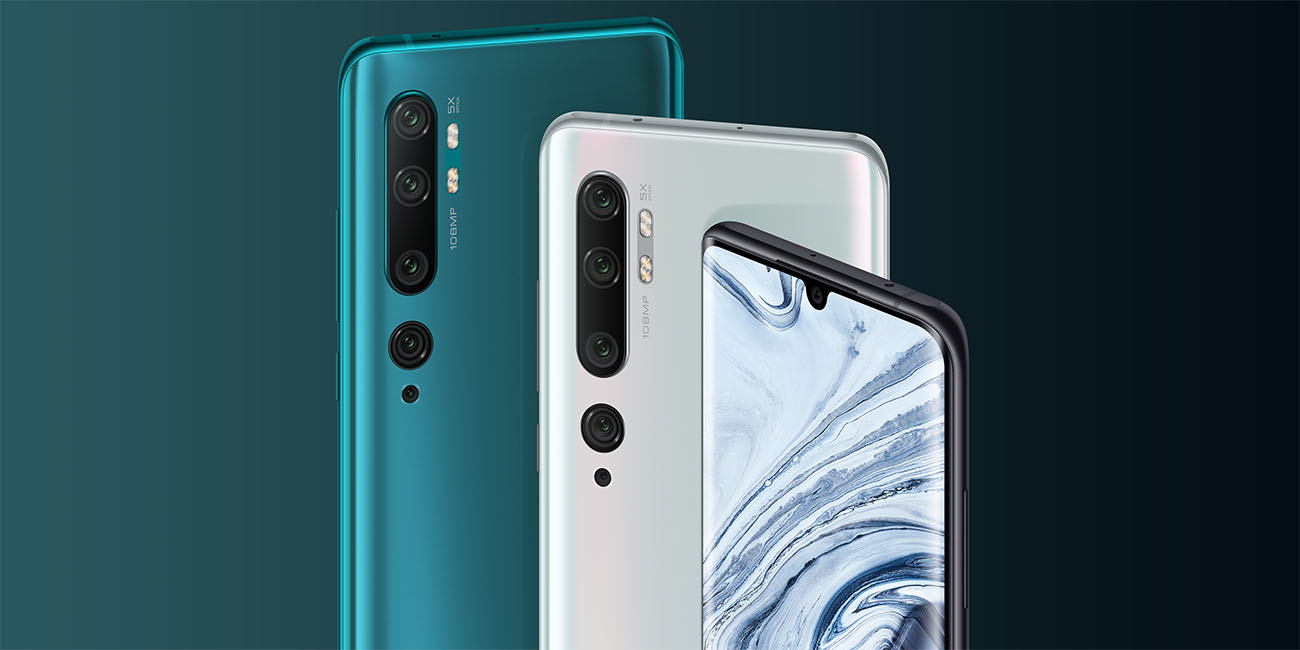 Likely to be priced under $650, there's plenty we can expect from the Mi 10. We can expect to welcome a Snapdragon 865 processor, 64 Mp camera and MIUI 10. The rumor mill is abuzz at the moment and there are murmurs of a significant upgrade for the battery, improving from a 3,300mAh cell to a 5,000mAh cell. There is, however, speculation that the screen might be a smaller 6.2in display.
Samsung Galaxy S11 - 23 February 2020 TBC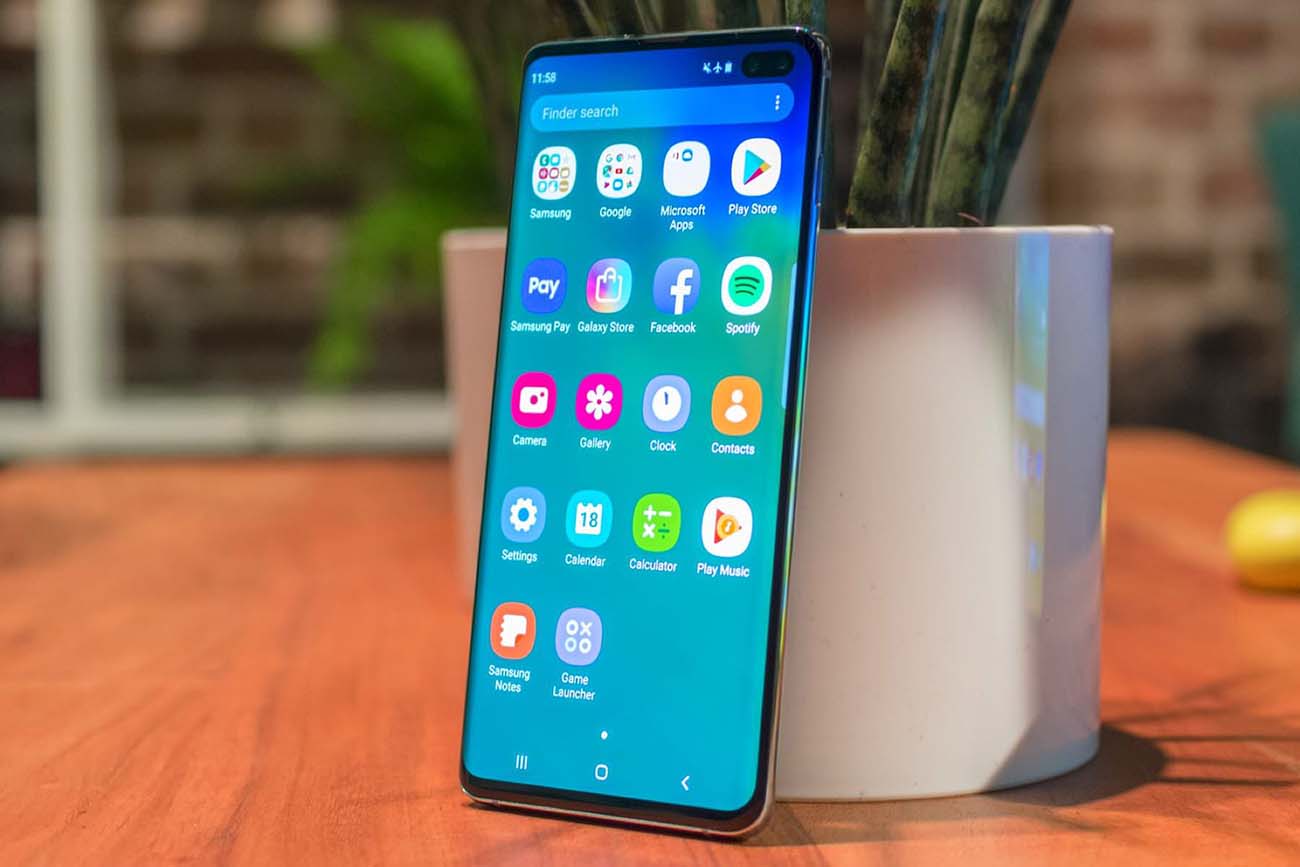 The Galaxy S11 will probably take a step in the same direction as the Note 10 with 45W fast charging and improved cameras which could also be a 64Mp lens. It will also most likely feature a Snapdragon 865 processor.
Sony Xperia 2 - 24 Feb 2020 TBC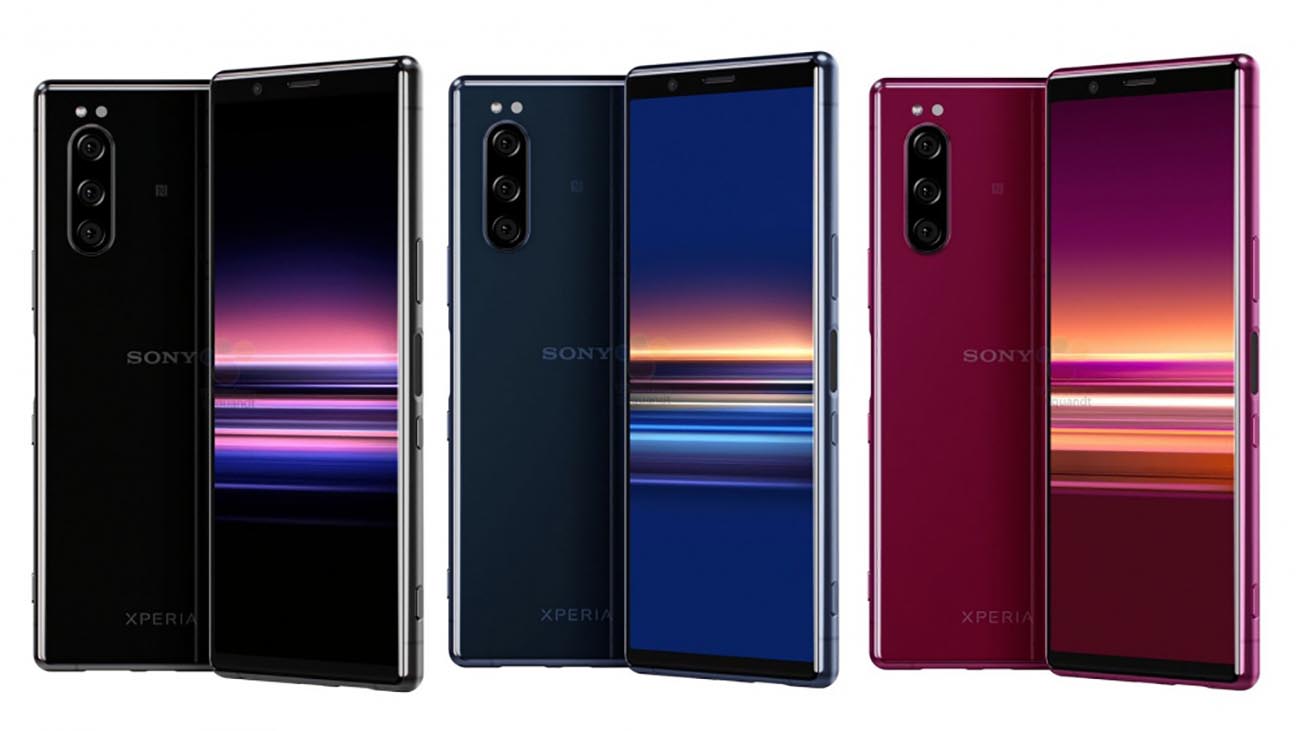 Very little is known about this model but speculation is somewhat positive. The specs of this handset will allegedly include 5G compatibility and a 4K screen that is smaller in size than its predecessor (going from 6.5in to 6.1in). Other than that, we speculate that it will include a Snapdragon 855 processor, 6Gb of Ram and a 3,00mAh battery. Time will tell.
A Final Word
The important thing when confronted by an overwhelming amount of choice or advice is to be very aware of what you
need
. We have just explored and learned about an impressive array of handsets for gaming. You will know whether what you need is the best cheap smartphone for gaming or the most high-end smartphone with all the bells and whistles for mobile gaming. If price is not a factor and you still find yourself battling to decide which smartphone is best for you, allow us to offer you this slice of solace, each of the phones mentioned in this article are brilliant options for gaming. You virtually can't go wrong, so if need be, feel free to roll the dice.
Moving with the Times
With your newfound knowledge of gaming smartphones and a firm grasp of what will work best for your gaming needs, it only makes sense to point you in the direction of some of the best mobile casino games available too. BetMGM is delighted to offer you the opportunity to play in our online casino where you can play casino games for free or for real money. In addition to a host of classic casino games,
including poker
, you can also
enjoy sports betting
too. We're constantly on the lookout for better ways to cater to you and bring you the best casino experience possible.
Register today
to make sure you don't miss out on all the fun and the endless chances to win big or to better your game.