The NHL has seen some fantastic goal scorers since its inception on 26 November 1917. Every generation seems to have had its iconic scorers who have put their names in NHL history books. This generation is no different and has seen some of the best NHL players in recent decades.
One of these NHL players is Alex Ovechkin. Ovechkin currently sits in 12th in the NHL all-time goal leaders list. He is the only active NHL player in the top 20. The Great Eight looks set to break into the top 10 this season.
In 10th position is the great Mario Lemieux. Lemieux scored a majestic 690 goals in 915 games, in a career sadly disrupted by cancer. Ovechkin has 673 goals in 1,109 NHL games. With Ovechkin still looking strong, it might be unlikely that he'll manage enough seasons to take the top spot. Time will tell.
With each top goal scorer, there are iconic goals. Ovechkin's absurd backsliding finish against the Phoenix Coyotes in 2006 is still widely regarded as one of the greatest NHL goals of all time.
So who are the NHL top goal scorers who rank higher than Ovechkin? Here are the top five all-time goal scorers in NHL history.
5: Marcel Dionne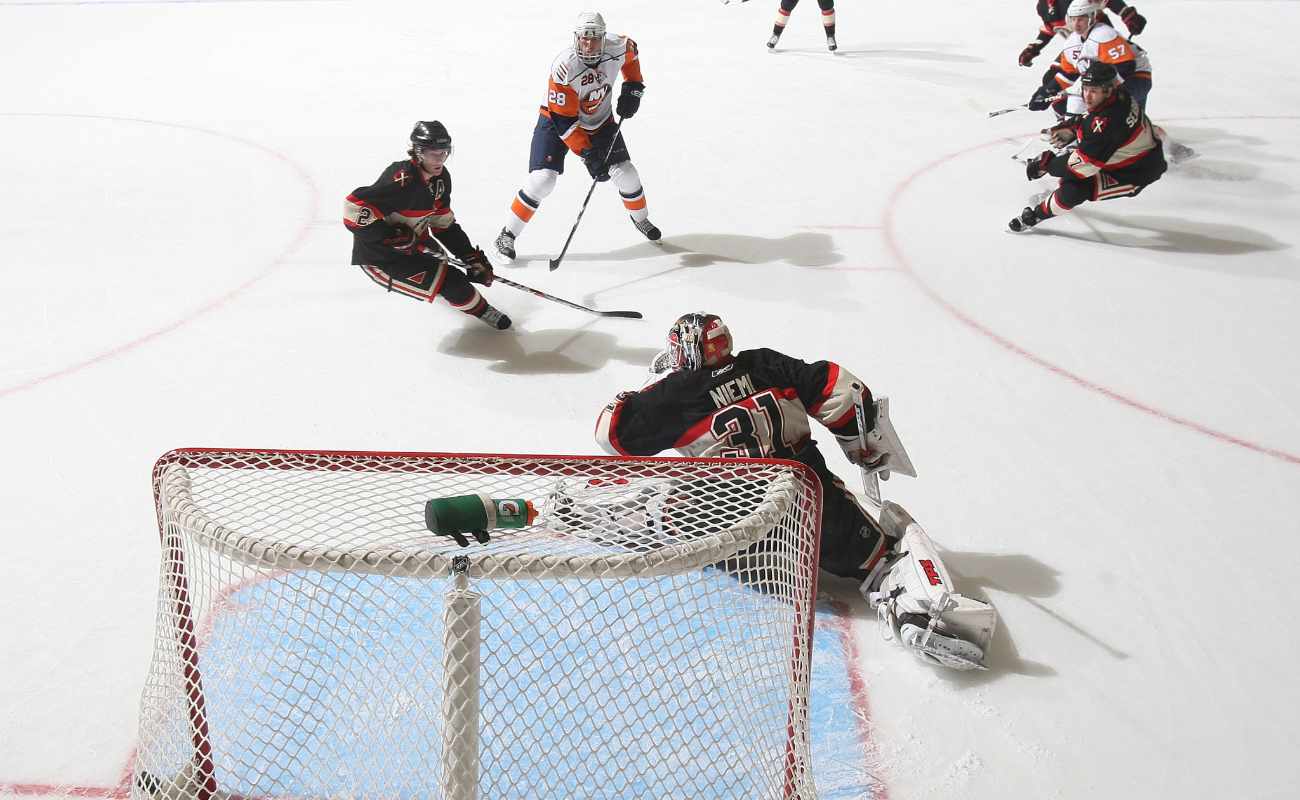 In fifth place is Marcel Dionne. Known as the Little Beaver, Dionne played 18 seasons of NHL with the Red Wings, Kings and Rangers. During that time, Dionne had six 50+ goal seasons.
Dionne is perhaps the best NHL player to never win the Stanley Cup. Despite being part of the Kings' famous "Triple Crown Line" of Dionne, Charlie Simmer, and Dave Taylor, the ultimate trophy eluded him throughout his career.
At the time of his retirement in 1989, Dionne had scored 731 NHL goals in 1,348 NHL games. Dionne was ranked as the second-leading goal scorer of all-time behind Gordie Howe. The younger Wayne Gretzky would later have something to say about that.
4: Brett Hull
Brett Hull was one of the best shooters of all time. At a young age, Hull's father and Hall of Famer, Bobby Hull, suggested that Brett focused on his shooting to compensate for his skating ability. It resulted in one of the most feared snapshots of the NHL.
Brett Hull played 20 seasons in the NHL with the Flames, Blues, Stars, Red Wings and Coyotes. During this time he had five 50+ goal seasons, including the 1990-1991 season when he scored 86 goals for the Blues.
Hull's most iconic goal was the triple-overtime winner in the 1999 Stanley Cup Final for the Stars. He would go on to win the Stanley Cup again in 2002 with the Red Wings.
Hull retired in 2005 with 741 goals in 1,269 NHL games. This has placed him as the fourth all-time leading goal scorer in the NHL.
3: Jaromir Jagr
There is a lot more to Jaromir Jagr than his majestic mullet. Jagr arrived in the NHL in 1990 and had 27 seasons in the NHL with the Penguins, Capitals, Rangers, Flyers, Stars, Bruins, Devils, Panthers, and Flames. During this time he had three 50+ goal seasons, winning two Stanley Cups with the Penguins in 1991 and 1992. He also won the Art Ross Trophy five times.
In a career full of excellent goals, perhaps his most iconic is the solo effort against the Blackhawks for the Penguins in Game 1 of the 1992 Stanley Cup Finals. At the time the Penguins were 4-1 down. The Penguins then came back to win 5-4.
Jagr is the greatest European player in NHL history. He was born in the Czech Republic and has played professional ice hockey in Europe and North America. He is yet to retire and currently plays for HC Kladno in the Czech Republic.
At the age of 47, it is doubtful that he will return to the NHL. His record is 766 goals in 1,733 NHL games. This places him as the third all-time goal scorer in the NHL.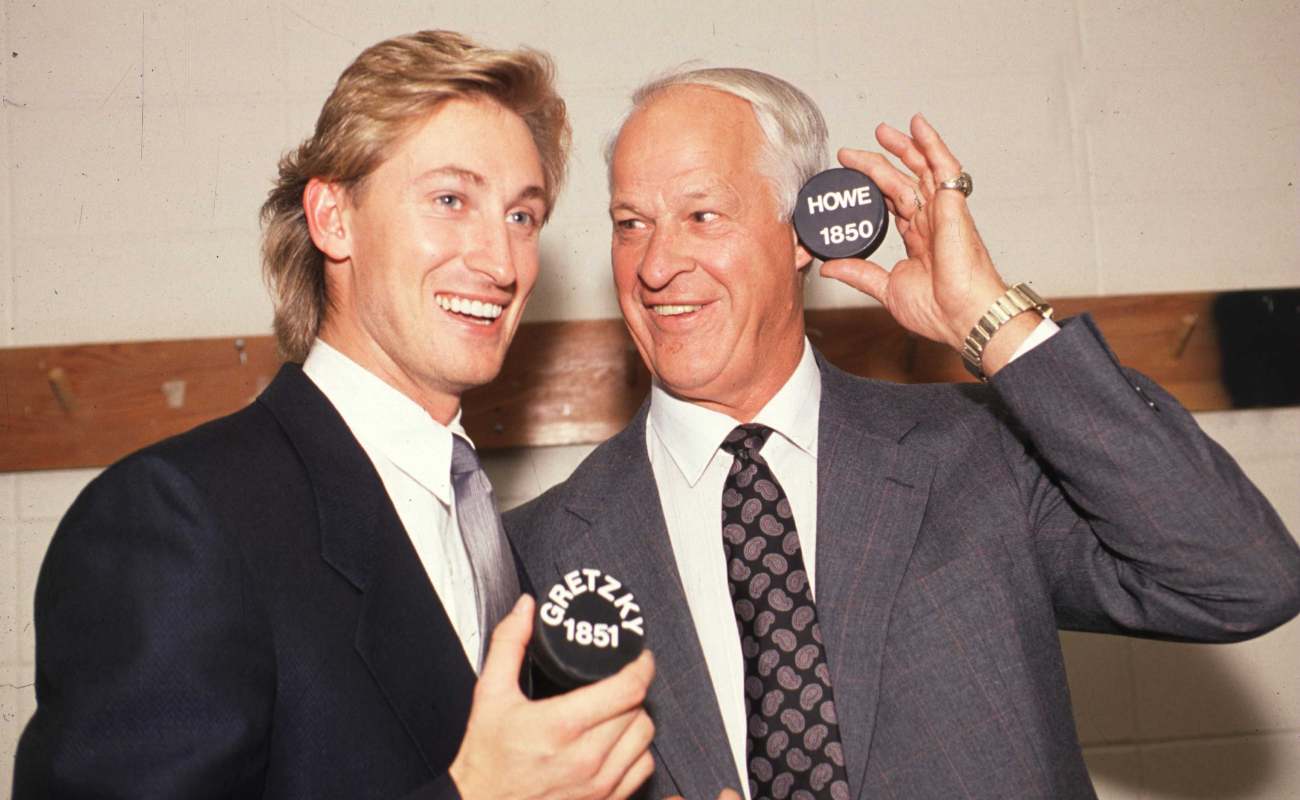 2: Gordie Howe
Gordie Howe is one of the best NHL players of all time. He is the only NHL player to have played in five different decades, from 1946 – 1980. In his career, he played for only two NHL teams. He spent 25 seasons with the Red Wings and one season with the Whalers. Howe won the Hart Trophy six times, the Art Ross Trophy six times and the Stanley Cup four times.
Howe played at a time when helmets weren't in use. He suffered a significant fracture to his skull that almost ended his career but still played on without a helmet. When he played the 1979 – 1980 season with the Whalers, he stood out as one of the only players without a helmet. This, added with his legend status, made him a favourite to watch amongst NHL fans.
In a career full of goals, Howe's favourite goal was when he overtook Maurice Richard's goal scoring record in 1963. He finally scored the record goal against the Canadians after five games without scoring.
By the time that Howe called time on his career, he had scored 801 goals in 1,767 NHL games. This put him as the all-time leading goal scorer in NHL history. Howe held the record for 31 years, from 1963 – 1994.
1: Wayne Gretzky
Wayne Gretzky is without a doubt the greatest NHL player of all time. In his 20 year NHL career, he scored more goals, assists, and points than any other NHL player in history. He won the nine Hart Trophies, ten Art Ross Trophies and four Stanley Cups. Gretzky scored 50+ goals in nine seasons, including 92 goals in the 1981 – 1982 season. This remains the most any NHL player has scored in a season.
Gretzky started his career with the Oilers and won all four of his Stanley Cups with them. He then made a much-publicized trade to the Kings in 1988. This move helped to spread the reach of the NHL further south. Teams like the Ducks, Panthers, and Lightning were founded in the years after Gretzky's trade to the Kings.
While Gretzky took the Kings to the top of the NHL standings, he was unable to win another Stanley Cup. The closest he would get would be losing in the 1993 Stanley Cup Finals to the Canadiens.
Gretzky's career-best performance came against the Maple Leafs in Game 7 of the 1993 Conference Finals. Gretzky scored a hat trick to win the game 5-4 and take the Kings to their first Stanley Cup Finals.
Gretzky would go on to play for the Blues and Rangers before retiring in 1999. He scored 894 goals in 1,487 NHL games. Gretzky overtook Howe's 31-year-old record in 1994. It's been 25 years since then, and Gretzky's record looks as safe as ever.
One for the books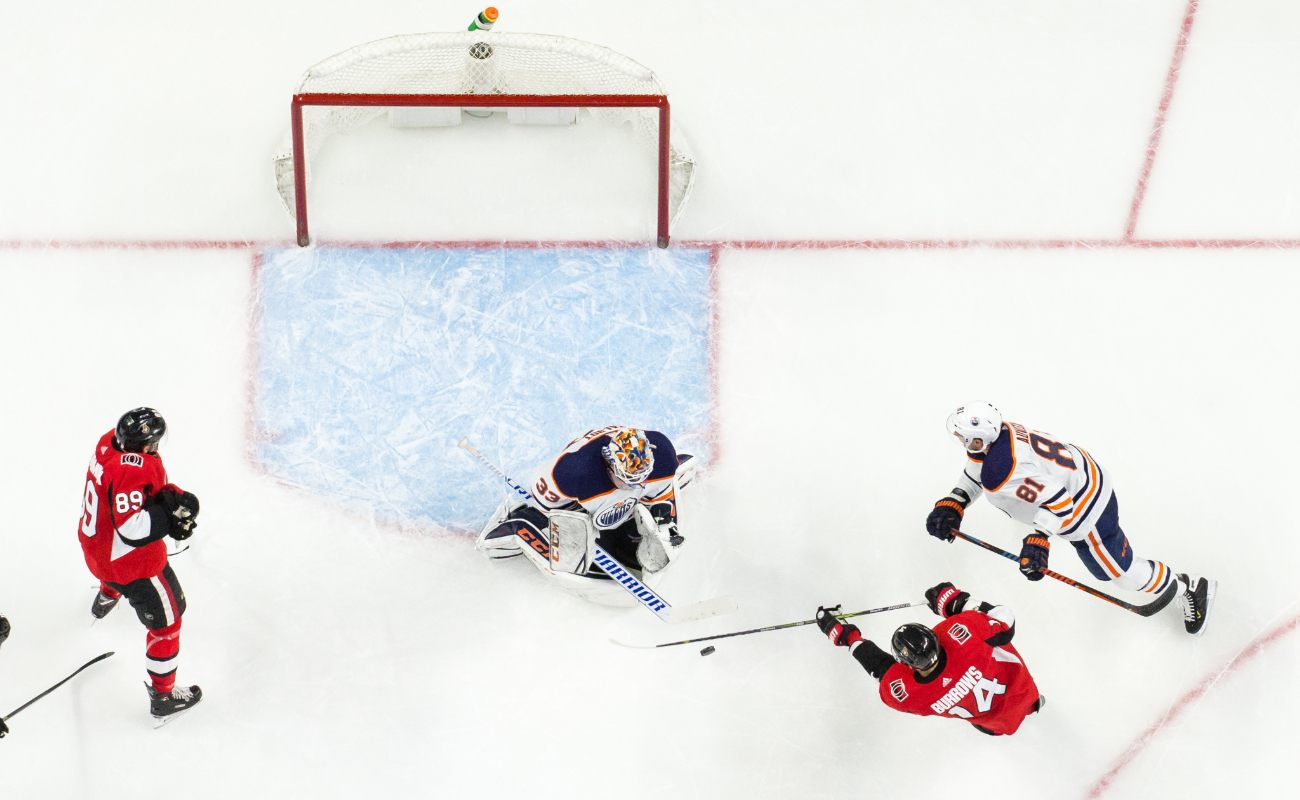 The NHL has seen some truly remarkable goal scorers over its 102-year history. It would be a safe bet to assume Ovechkin will want to reach the top 10 this season. Predicting NHL scores and goalscorers is part of the excitement of sports betting.
Learning how to bet on sports on an online sportsbook is not as difficult as many think. There are many sports betting tips that you can find online that will help you to understand the difference between sports betting lines and sports betting odds. Once you've understood the basics, it's all about watching the game. You can bet any sports will have their upsets, so make sure to do your homework on the teams before placing a bet with an online sportsbook.
There are many sports betting websites available. It can be difficult to decide which of the sports betting sites to register with. The best online sportsbook will have a generous welcome bonus as well as be licensed by a respected regulatory body.
For online sports betting sites, the USA has specific states within which they can register. Make sure to check that your preferred online sports betting provider is licensed and legal. Register with BETMGM for an enjoyable and legal online sports betting experience.