There are so many reasons to focus your attention on boosting your brain health! Not only will doing so potentially help to improve concentration and memory, but it will also likely lead to better cognition. This can make a difference in how much you enjoy and how well you play your favorite online casino games.
The question is, which foods are considered the best for brain health? Here are five with proven benefits, along with a handful of quick and healthy recipes to make it more practical to include each food suggestion in your diet. Get a load of the best brain foods to help boost your mental health.
Kale
Generally, you can't go wrong by adding as many leafy, green vegetables to your diet as possible! Kale is a prime example of one of these types of veggies, boasting plenty of vital nutrients, like vitamin K, lutein, folate, and beta-carotene, which have all been shown to play a role in slowing down the process of cognitive decline (something that naturally takes place as a result of aging.) Kale is a superfood with fantastic benefits for your brain health.
Quick recipe: Kale and pineapple smoothie
The best way to eat kale is in the form of a smoothie, especially because it's easy to "conceal" its flavor this way. If you enjoy the taste of kale, great! Feel free to eat it raw as a snack or in a salad. But if you're not a big fan of veggies, this recipe is for you. It's definitely high on the list of the best food for the brain. 
Ingredients: 
2 cups chopped kale

¾ cup milk (or use any milk replacement of your choice)

1 chopped frozen banana

¼ cup plain yogurt

¼ cup chopped frozen pineapple

2 tablespoons peanut butter

2 tablespoons honey
Blend together and enjoy!
Berries
Their bright colors prove that berries are rich in flavonoids – natural plant pigments known to give your memory a notable boost, according to research conducted at Harvard's Brigham and Women's Hospital. All berries are healthy, but blueberries and strawberries, in particular, have been scientifically proven to slow down memory decline. Snack on berries while playing your favorite live dealer casino games.
Quick recipe: Blueberry smoothie
Berries are another type of brain food that can be thrown into a smoothie to create a delicious meal to-go.
Ingredients:
1¼ cup frozen blueberries

1 cup chopped frozen banana

½ a chopped orange

¾ cup milk (or use any milk replacement of your choice)

A sprinkle of flax seeds or hemp seeds

2 tablespoons honey
Blend together and enjoy!
Salmon
Fatty fish, like salmon and mackerel, are high in Omega-3 fatty acids. These healthy fats have been linked to lower levels of beta-amyloid in the bloodstream, which, in turn, can work in your favor to improve overall brain health and brainpower. This is why salmon is legendary for being one of the best foods for the brain and memory.
Quick recipe: Easy baked salmon
Bake your salmon in the oven to ensure a low-calorie, flavor-packed meal to remember. Don't be afraid to get creative with a mouth-watering side of your choice, such as lemony green beans, sauteed mushrooms, a colorful summer salad, or steamed broccoli.  
Ingredients:
4 salmon fillets

Lemon juice

2 tablespoons extra-virgin olive oil

2 teaspoons finely chopped garlic

1 teaspoon herb blend

Salt and pepper to taste
Method:
Grease a baking pan and preheat the oven to 400 degrees. Cover your salmon fillets in the olive oil, garlic and herbs. Finish off with a sprinkling of salt and pepper and a squeeze or two of lemon juice. Place in the oven to bake for approximately 15 minutes until flaky and cooked through.
Walnuts
Most people know that walnuts are chock full of healthy fats and a fantastic source of protein and energy for plant-based diet fans and meat-eaters alike. However, some aren't aware of the fact that walnuts, specifically, have been shown to potentially play a role in memory improvement, according to research conducted at UCLA. There's evidence to suggest that walnuts are great for heart health, too. So, if you're looking to add foods to improve memory to your diet, walnuts should definitely be on the top of your list. 
Quick recipe: Walnut and cinnamon oatmeal
This is an excellent power breakfast with minimal ingredients, sure to keep you full and focused all morning long!
Ingredients:
2 cups rolled oats

½ cup walnuts

½ teaspoon cinnamon

2 cups milk (or use any milk replacement of your choice)

2 cups water

Honey and salt to taste
Method:
Add your oats, milk and water to a saucepan and bring to a boil before turning down the heat and leaving to simmer for five minutes, stirring regularly. Add in a sprinkling of salt and a few dollops of honey just before the oats are done cooking. Scoop into a bowl and garnish with your walnuts and a dusting of cinnamon. Eat and enjoy! It's the perfect breakfast before playing a wide range of online slots.
Eggs
Eggs contain lots of B vitamins, like vitamin B6, B12 and folic acid. Research shows that these vitamins are linked to slower cognitive decline, as well as helping to prevent brain shrinkage that often occurs as a natural consequence of aging.
Quick recipe: One-pan egg and veg
This recipe is a double whammy, making it effortless to consume your eggs and a good portion of your veggies for the day. It works well as a breakfast, brunch, or lunchtime meal.
Ingredients:
4 free-range eggs

Whole wheat bread, toasted

2 teaspoons finely chopped garlic

2 diced spring onions

1 chopped red bell pepper

1 chopped yellow bell pepper

1 chopped zucchini

A knob of butter

Coconut oil for cooking
Method:
Heat the oil and butter in a non-stick pan and cook the veg over medium heat for around 10 minutes. Next, add the garlic, thyme and spring onions, cooking for a further two minutes. Move the ingredients around to create four little spaces where you'll crack your eggs. Cover and cook for five minutes and flip the eggs over if you wish. Serve with whole wheat toast.
Use your brain power at BetMGM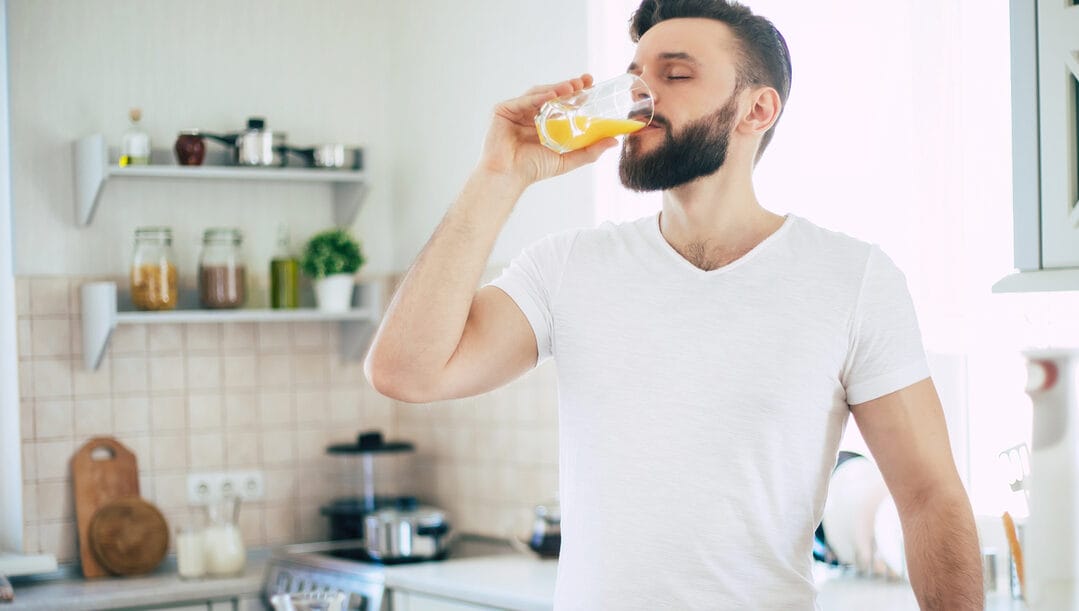 Looking for a way to put your healthier brain to good use? You can play casino games at an online casino for a great source of entertainment. After all, lots of casino table games, like online poker, require a fair amount of thinking and strategy! With all these foods for focus, you can also enjoy food-themed online slots.
BetMGM specializes in a wide range of the best online casino games, along with live casino online tournaments, online slots and sports betting. If you'd like to explore what's on offer, feel free to register whenever you wish via our mobile portal.