Ontario is home to some of the most vibrant metropolitan areas in Canada. From Toronto's King and Queen West and Entertainment District to Ottawa's ByWard Market, there is a diverse mix of nightclubs in Ontario to suit anyone's taste. So, as difficult as it may be to rip yourself away from those fantastic online slots and your other favorite casino games, why not change up your routine a bit? Book into one of Ontario's best hotels, take advantage of happy hour at one of the local bars and get ready to sample Ontario's dizzying array of nightlife spots. 
To get you started on your clubbing journey across Canada's most exciting province, here are some of the best clubs in Ontario to get your groove on. 
Living it up in Toronto
Toronto is a bustling city with a diverse range of nightlife options. From trendy bars and nightclubs to intimate live music venues and comedy clubs, there's something for everyone. One of the best things about Toronto's nightlife is its diversity. The city's neighborhoods each have their own unique character and offer a different experience, whether you're looking for a wild night out or a low-key evening with friends.
Rebel
Where: First Floor, 11 Polson St, Toronto
Rebel is one of the largest nightclubs in Toronto, with a capacity of 5,500 people. It features multiple rooms with different music genres, a rooftop patio and a pool.
Nest
Where: 423 College St, Toronto
Nest is a nightclub located in the heart of Toronto's downtown core. It has a modern design and features both local and international DJs. Major events take up most weekends from Reggae through House; check their website to find the right party for you. 
CODA
Where: 794 Bathurst St, Toronto
CODA is a mid-sized nightclub and concert venue that attracts a devoted following. It features local and international DJs playing a variety of music genres. The club prides itself on connectivity and self-expression and hosts some of the world's foremost electronic artists and DJs. 
The Reservoir Lounge
Where: 52 Wellington St E, Toronto
For a slightly different vibe, try out basement jazz club The Reservoir Lounge. Billed as Toronto's original swing-jazz speakeasy, the club is famed for hosting both legends of jazz and giving young unknowns their chance to shine, like a certain Mr. Michael Bublé before he blew up. Famous patrons included Prince, Peter O'Toole and even Tom Jones. 
Dance the night away in Ottawa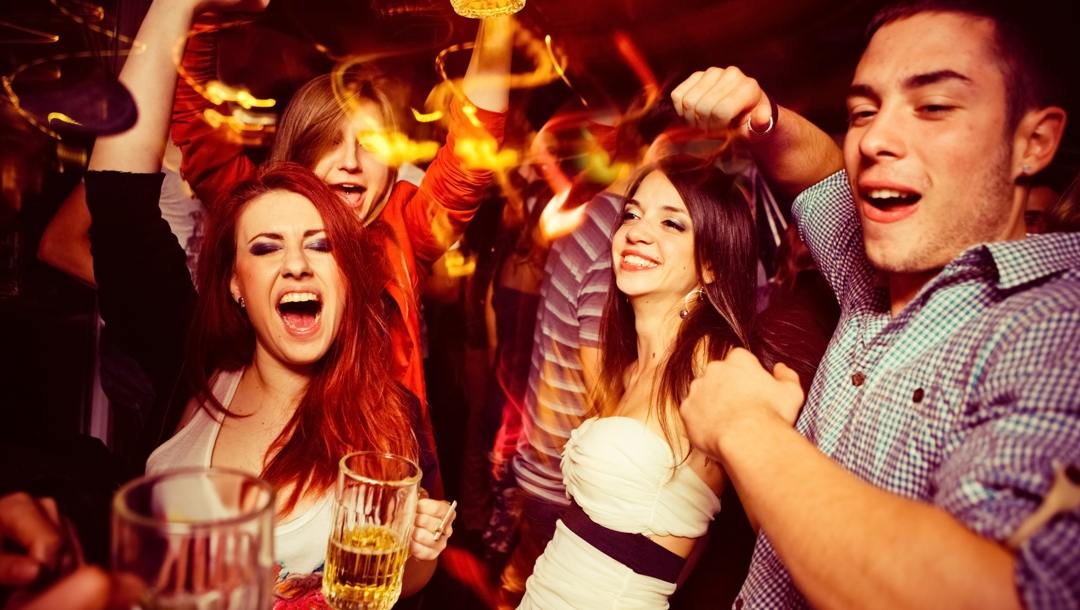 Ottawa nightclubs offer a diverse range of music genres and atmospheres catering to different preferences. Many clubs are located in the ByWard Market area, which is a popular destination for nightlife in the city. While the nightlife scene in Ottawa may not be as large as in some other cities, there are still plenty of options for those looking to dance the night away.
The Bourbon Room
Where: Cnr Rideau and Dalhousie, ByWard Market, Ottowa
Situated at the heart of the Art and Culture hub of the ByWard Market at the corner of Rideau and Dalhousie, the Bourbon Room is one of Ottawa's largest and legendary performance and event spaces for young Ottawans. The main floor features a stage and a dance floor while the second floor offers VIP booths for those looking for a sanctuary away from the bustling crowds. 
The 27 Club
Where: 27 York St, Ottawa
The 27 Club is an intimate live music and dance venue that caters to the alternative crowd in Ottawa. It's all in the name really. A nod to the many musical icons who died at the age of 27 from Jimi Hendrix and Amy Winehouse to Janis Joplin and Kurt Cobain, it's no secret that The 27 Club hosts some of the best indie pop, emo and alternative evenings in Ottawa. The club is also no stranger to hosting burlesque shows along with the odd karaoke evening and pop tribute nights. Don't miss their $5 half-pint specials. 
The Whiskey Bar
Where: 112 York St, Ottawa
If you enjoy more of a country vibe, The Whiskey Bar is definitely up your street. The venue reckons it "feels like being in Nashville without traveling! Unpretentious and unapologetically loud and fun. Get ready to sing, dance and drink." Clearly modeled on the Hollywood classic "Coyote Ugly", expect the same wild nights and crazy country parties you saw in the movie. 
Chateau Lafayette
Where: 42 York St, Ottawa
Chateau Lafayette, or The Laff as it is more commonly known, is Ottawa's oldest tavern. Established in 1849, the bar and live music venue is an Ottawa staple. So in demand is the club that it has bands booked over a year in advance and rejects any new inquiries. 
Fired Up Fridays showcases the best live folk and rock bands Ottawa has to offer, while Saturday's Lucky Ron Show, a mainstay since 1999, serves up a stomping afternoon of live music. This is followed by DJ Poundkey's Vinyl Tap sessions which take you deep into the night, with him spinning handpicked vinyls with all your favorite and sometimes eclectic tunes. 
Oh Kingston Town
Kingston is a historic city located in southeastern Ontario and has a vibrant nightlife scene. The downtown area is home to many bars, pubs and live music venues.
Stages Nightclub
Where: 390 Princess St, Kingston
Stages Nightclub calls itself "Kingston's largest capacity party and hottest nightclub!" By all accounts, this is not an exaggeration. The club has been around for over 30 years and forms one-quarter of the Kingston Hub Group along with the Ale House, The Brass and The Grizzly Grill. 
The club operates from Thursdays to Saturdays, from 9 pm to closing, with six running bars and six bottle service booths. This is clearly an upmarket party venue with a strict dress code of "semi-formal/dressy casual" and a stringent code of conduct. 
The Spot Nightclub
Where: 155 Division St, Kingston
In stark contrast to Stages, The Spot is Kingston's most popular student nightclub. Boasting the cheapest drinks and fastest service, this is where all the hippest students congregate to party to some of the best Hip Hop and Electro sets in the city. 
London Calling
London, not to be confused with the English capital, is a Canadian city in southwestern Ontario and home to the University of Western Ontario, which means there is a thriving party scene. 
Jack's London & Tabu
Where: 539 Richmond St, London
Jack's & Tabu is the go-to spot for every party animal in London. Where Jack's plays host to the bar crowd and live acts, Tabu goes on well into the night as the premier party venue in town. With over 10 different beers, ales and ciders, Jack's is the perfect drinking hole before venturing into the dance party in Tabu. Apparently, they shut for only one day a year. They don't say which day, but we can only assume it's not on a weekend. 
The Ceeps
Where: 671 Richmond St, London
Literally a few meters away from Jack's is The Ceeps where you're invited to "party harder than your dad did!" The venue itself was founded in 1890 and took up the mantle of London's Western University party place over the years. There is something happening almost every day of the week, from Bingo nights on a Tuesday to The Ceeps Party on Thursdays, Flashback Fridays and The Legendary Saturday Night Party. 
Party online with BetMGM
Once you've danced and partied your heart out at some of the best nightclubs in Ontario, continue the vibe online. Register with BetMGM's online casino where you can live it up with a wide selection of online casino games, from live dealer table games to online slot machines, roulette and many more.