West Virginia is renowned for its gorgeous mountains, lovely lakes and family-friendly environment. Thanks to recent legislation permitting state-licensed casinos to offer online casino games and online slots, it's now also a fan favorite for people who want to play at a casino online.
Let's take a look at some of the best places to live in West Virginia for families, those wanting to be close to the mountains, those who love a bit of retail therapy and people who want a little bit of everything. 
What To Consider When Looking For The Ideal Spot
Of course, what you need to consider when choosing the best place to live will come down to your individual needs. For example, adventurous people will look for the best place to live in the West Virginia mountains or that provides access to the outdoors, while family-orientated people will be on the lookout for schools, sports clubs and so on. 
There are a couple of things, however, that pretty much anyone will keep in mind when looking for the best place to live and those are factors such as housing prices, living costs, medical access and more. 
With those factors in mind, let's look at our top picks for the best spots in West Virginia.
Cheat Lake
When it comes to finding the best schools for your kids, then you really can't go wrong with Cheat Lake. Statistically, it comes out top on the list of places to raise a family in West Virginia and this has a lot to do with the 10 public schools in the area, of which the top four have an A-rating and the rest performing well. This offers excellent variety for parents.
Although the price of housing has increased over the years, the current median price for houses sold is $397.5K, according to realtor.com. 
There's also easy access to mountain trails, natural areas and plenty of water activities on the Cheat Lake reservoir to keep the whole family active.
Morgantown
Although Morgantown is a relatively large town, it does manage to maintain its small-town charm. The city is home to West Virginia University, which makes it a prime location for college students and those looking for something with a bit more of a social, artsy vibe.
Morgantown is really affordable, with the average price of sold houses coming in at $315k. It's also an ideal location for those who love a bit of retail therapy, as it has one of the best shopping malls in West Virginia at LOFT Outlet. 
The picturesque Monongahela River runs through the town, which makes it an excellent mix of a vibrant city and relaxing nature that everyone can enjoy.
Star City
Follow the path of the Monongahela River and you'll come across Star City. The "City" part of Star City's name is wildly over-exaggerated, as there were less than 2,000 inhabitants in the last census done in 2020. 
Although the small town can be counted as part of Morgantown's reach, folks who live here are sure to remind you that it's not in Morgantown itself. With outstanding public schools, low crime rates and a surprisingly large number of social activities, this is the perfect spot for young couples, families, retirees and everyone in between. 
It's also affordable, with the average house selling for $159k in 2023. There's plenty of access to the river and nature trails for the outdoorsy types too.
Bridgeport
If it's a safe, open and neighborly community that you're after, then you can't really go wrong with Bridgeport. The town is home to fewer than 9,000 people and although it's more affluent than many of the surrounding towns, its housing prices and cost of living aren't excessive. The average price of houses sold in Bridgeport recently stands at $275k.
The crime in Bridgeport is low and while it's a small town, there are plenty of shops, entertainment outfits and opportunities for work. There's an active church community and ideal access to the mountains and nature trails for those looking for a more outdoor lifestyle.
Bethlehem
Bethlehem is another excellent location for families as it has a good selection of public schools. All six of the schools in the area have an A-rating and there are plenty of high-quality education options for parents to consider. It's also got a B+ rating for low crime levels.
The average price of houses on the market sits at just $194k, which means that it's an affordable place to live too. 
River access, good shops and a fair number of entertainment options, along with great access to the outdoors, make this small town an excellent choice.
Charleston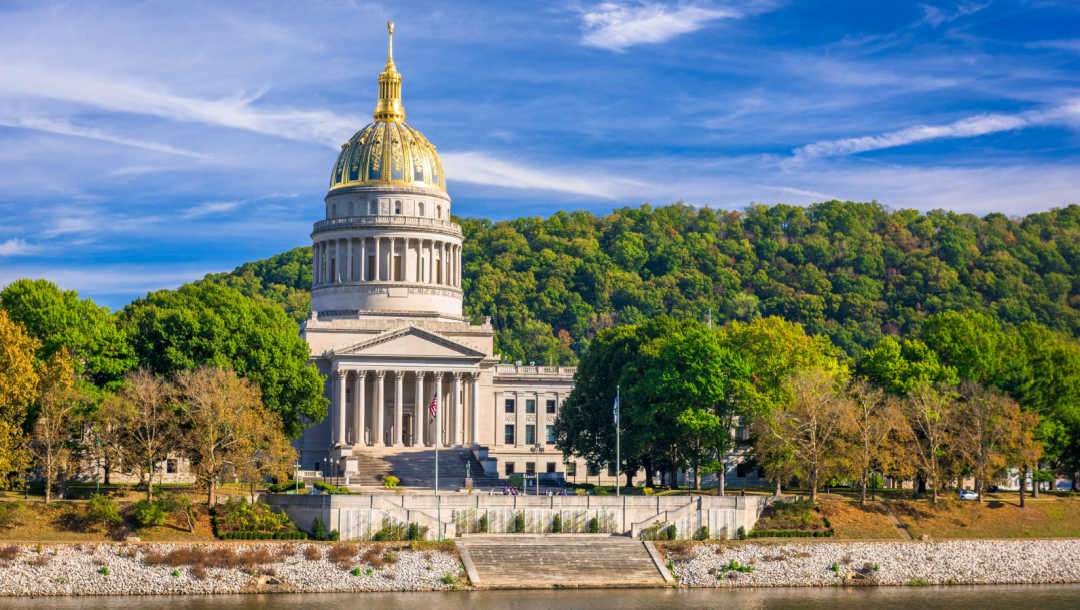 If it's a bigger city experience that you're after in West Virginia, then you should look no further than Charleston. This charming city is the state capital and it's located on the confluence of the Kanawha and Elk rivers, which makes it a prime location for those who enjoy a spot of fishing.
There's so much to see and do in Charleston that it would be impossible to list them all, but rest assured that there's something for everyone – from shopping malls to sports clubs, restaurants, bars, museums and everything in between.
Of course, being the capital, it has plenty of job opportunities and schooling options too. 
Surprisingly, it's also affordable, with the average listed home coming in at just over $150k.
Other Places To Consider in West Virginia
There are so many hidden gems in West Virginia and each small town and big city has its own charm. The options above are just a snippet of what to expect. Some of the other places to consider include:
Teays Valley

Brookhaven

Lewisburg

Wheeling

Westover

South Charleston

Hurricane

Shepherd's Town

Charles Town (different from Charleston)
Play Online Casino Games Wherever You Live in WV
Whether you want to try your hand at casino table games or online slots for real money, recent legislation means that you'll be able to play your favorite games from a licensed casino wherever you live in West Virginia. 
Register with BetMGM today.