Soccer is undoubtedly the most popular sport in the world, with many countries hosting a series of leagues. Die-hard soccer fans will usually tune into minor leagues to keep track of young talent and take their chances with soccer betting. Unfortunately, soccer is a seasonal sport and it can be hard for fans to go without the sport for a few months. 
The good news is that there are a handful of documentaries and series available that can provide entertainment and valuable insight on some of the greatest soccer players in history. These shows focus on various aspects of the sport, be it the gameplay, the coaches, the players or the fans. 
Soccer's popularity
Soccer is a fan-friendly sport as few games can be considered lackluster. The skills that are shown by players and the incredible coaching tactics deployed by managers make this a great sport for watching and for online sports betting. It's also very easy for fans to keep track of the game as many of the most popular leagues are broadcasted worldwide.
Of course, there are levels to the sport, and leagues in smaller countries such as Iceland and Kuwait do not get the same amount of attention as England, Spain, Italy and France. However, you'll still find soccer betting lines for smaller leagues at many online sportsbooks.
The best series about soccer
TV series have become very popular since streaming platforms, such as Netflix, emerged that allowed viewers to binge an entire season in one sitting. There's something for everyone and soccer fans will be thrilled to find that there's a handful of shows dedicated to their favorite sport.
The English Game
The English Game is a Netflix original series that is the best place to start if you're looking to learn more about the origins of soccer. The series is set in the 1870s and through six episodes, it follows Arthur Kinnaird, an aristocrat as well as one of the first soccer stars and an important member of the Football Association, alongside Fergus Suter, a popular soccer player and stonemason. 
Together the duo changed the game as they overcame the class divide that prevented the sport from progressing. This series is a great introduction to the history of the sport and it's a good choice for those who aren't keen on reading up on it.
Club de Cuervos
If you're a fan of foreign programming, then Club de Cuervos is a must-watch. This Spanish show takes place in the fictional town of Nuevo Toledo, Mexico and a local soccer team, Curevos FC, is the highlight of the show. There's a fair bit of drama as the team's owner dies and the ownership is transferred to Chava Iglesias, his son, but it's clear that his inexperience with managing a team causes issues. His sister, Isabel, tries to take on the role as she believes that she can do a better job. With the death of the patriarch and a power struggle between siblings, this series provides plenty of drama and insight into what happens behind the scenes of a soccer club. 
Apache: The Life of Carlos Tevez
Carlos Teves is one of the greatest soccer players to grace the English Premier League. He was a soccer betting fan's dream as he enjoyed a great run of form at Manchester United and Manchester City. Apache: The Life of Carlos Tevez is a series that follows the life of Teves from his youth in the slums of the Fuerte Apache neighborhood. 
This is a miniseries that should attract many Premier League fans as Teves is known as one of the most talented and controversial figures to have played in the league. If you follow the Argentinian soccer league, Argentina Primera Division, then this is a must-watch.
Sunderland 'Till I Die
Sunderland AFC isn't a team that has the best soccer odds at the moment, but the former Premier League giant's relegation to English Football League Championship is something that came with many challenges, new faces and a new owner. Sunderland 'Til I Die follows the club's journey as they try to make their way back to the top-flight of English soccer. Any Sunderland fan will enjoy this series and it's a great choice for those looking for something to watch on a Sunday afternoon.
The best documentaries about soccer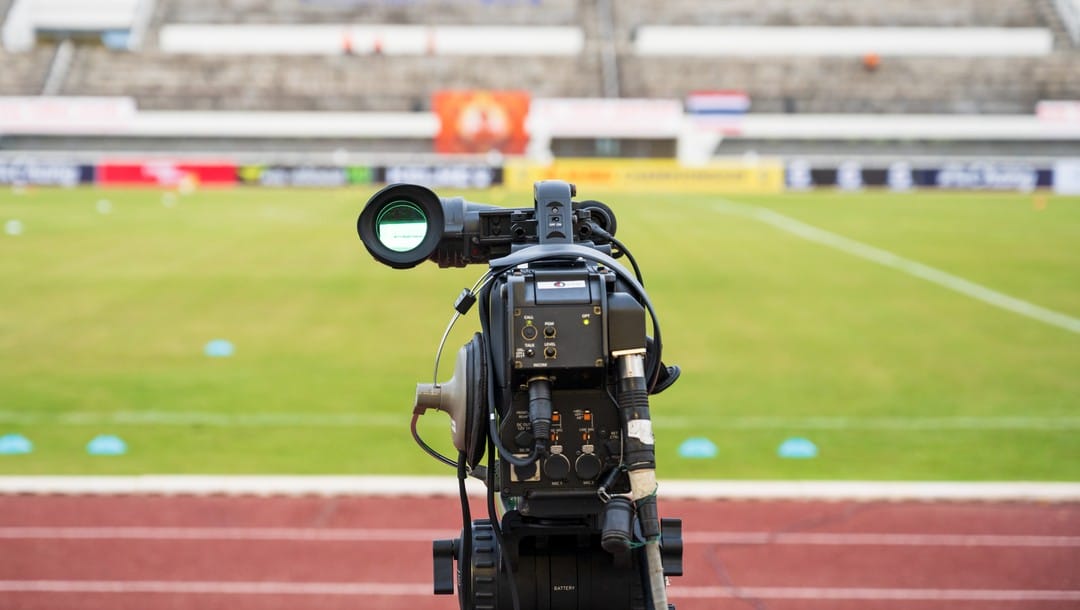 Documentaries don't have to be boring, and Netflix has a handful of them that are great and provide unseen footage, which is fantastic news for soccer fans. Some of these documentaries focus on a specific player, whereas others are about a team.
Maradona in Mexico
Arguably the most charismatic figure in the history of soccer, Diego Maradona was a goal-scoring legend and this documentary follows the Argentinian's time in Mexico. This was when he was hired to coach Dorados de Sinaloa, the worst team in the second division of the Mexican soccer league. 
As a soccer fan, Maradona in Mexico will inspire you to continue doing what you love even if you're past your prime. Maradona's influence on the team and the fans is what's highlighted instead of his darker past.
Anelka: Misunderstood
If you've spent a lot of time watching the English Premier League, Anelka: Misunderstood is a must-see documentary that follows the career of Nicolas Anelka. Anelka was a forward who spent his career on many of the best teams in the world, including Paris Saint-Germain, Real Madrid, Chelsea, Liverpool, Juventus and Arsenal. 
The documentary follows Anelka as he attempts to provide clarity on his career. It features former teammates and coaches such as Arsene Wenger, Patrice Evra and Thierry Henry.
Azzura: Road to Wembley
This documentary follows the Italian national team's championship run at the 2020 Euros, which took place in 2021. This competition is like the World Cup, but only European teams can compete. Azzura: Road to Wembley features legendary Italian players and young talented stars who have come together for a common goal. If you watched the tournament, this documentary will be a great watch to gain some insight into the winners.
Becoming Champions
The FIFA World Cup is the most prestigious soccer event in history as international soccer teams battle to find out which side is the best. Becoming Champions takes an in-depth look at what teams had to do to become champions. This features footage of their best players, match highlights, coaching and the history of the team. 
Each episode of the series features one of the teams that have won the World Cup; this includes Brazil, Argentina, Uruguay, England, France, Germany and Italy. Each of these teams is usually expected to win the tournament and online soccer betting in the USA generally has these teams with favorable odds.
Bet on soccer with BetMGM
If you're keen to place a soccer bet online, then sign up with BetMGM today for a world-class betting experience. BetMGM covers every major league from the English Premier League to the German Bundesliga, with betting options that rank among the world's best soccer betting sites. The site is a dream for soccer fans as there's no shortage of betting action. There are also soccer betting tips for new bettors that will provide a clear explanation of what's featured on the site.