Casino games are more accessible than ever, thanks to a vibrant global online casino culture that offers unprecedented access to safe, convenient mobile gaming, courtesy of legit casinos such as BetMGM. Never before has it been easier to access online casino games – you don't even need to leave your couch to play casino table games and online slots. But does this mean that the days of the land-based casino are over? Far from it.When you play casino games in a world-class gambling destination such as Las Vegas or Macau, you're doing more than having fun with games of chance – you're also experiencing the unique atmosphere of some of the most remarkable cities in the world. That's not to say you can't enjoy a game of online slots in your hotel room… But there's nothing like playing for real against your fellow gamblers at a gaming table. In this blog, we explore the world's 10 best casino cities (in no particular order.) How many have you already visited?
1. Los Angeles: Casino city of the angels
Casinos are as American as football and hot dogs. For most people, Las Vegas is top of mind when it comes to gambling venues (don't worry, we'll get to that,) but the US has many other options. Los Angeles, for instance, has much to offer gamers in search of quality entertainment away from the Nevada desert. Tourists and celebrities alike flock to the City of Angels in search of casino table games at venues such as The Commerce Casino & Hotel, where poker players including Eric Hershler, Justin Cuong Van Tran and Michael Mizrachi compete for dominance. Then there's the mighty Bicycle Hotel & Casino. This trendy venue offers seven stories, 70 rooms, and 29 suites complete with a gastropub, cocktail lounge, spa, and pool deck. Private cabanas add a touch of class.
2. London: The best place to gamble in Great Britain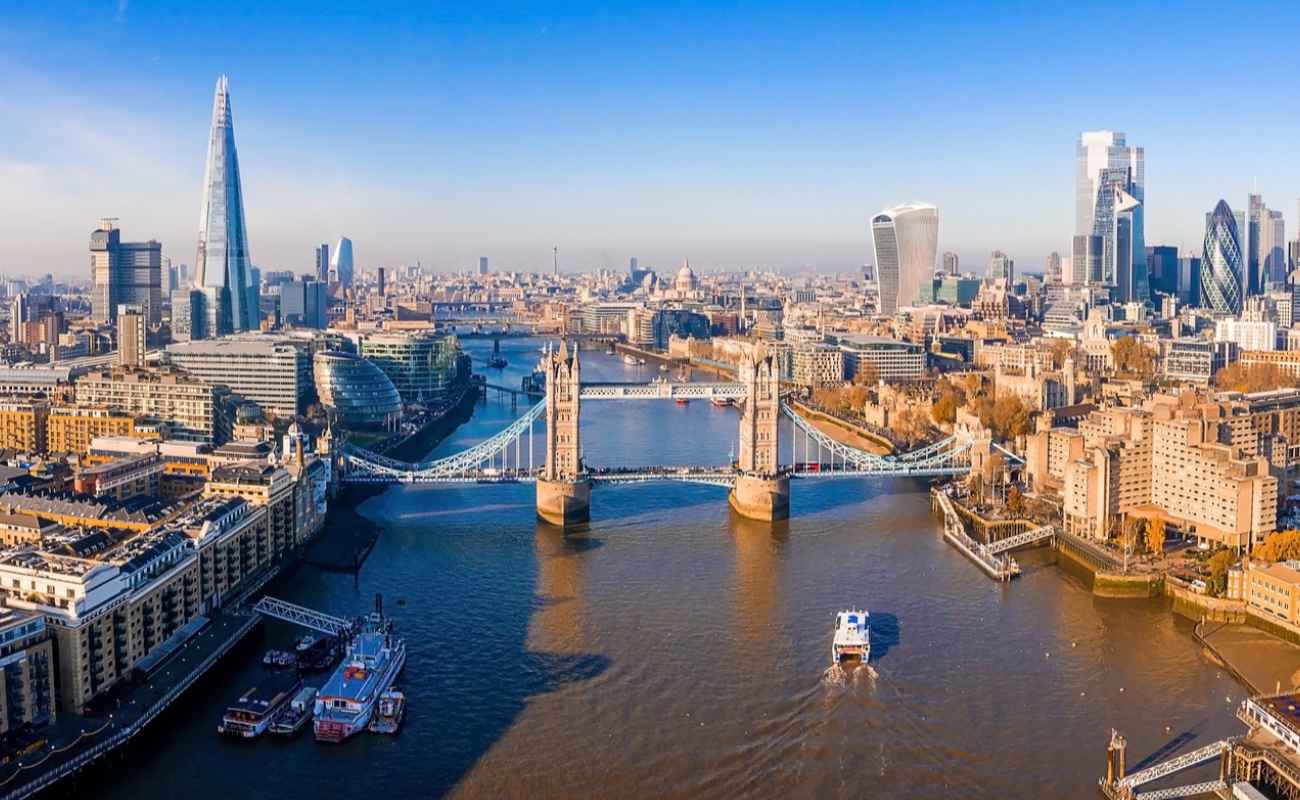 London is one of the great cities of the world – some might say the greatest. It's the financial capital of the world with casino entertainment to spare. For Vegas-style casino luxury, head for the Empire Casino in Leicester Square, in the heart of the West End. The Grosvenor Casino Victoria in Paddington (not Victoria!) is convenient for travelers, because it's so close to the rail station that connects the capital to the Thames Valley and then South West England and South Wales. Then there's the legendary Hippodrome Casino, back in the West End – the most sophisticated part of London (the Brits would call it "posh.") Here, there are three gaming floors, and Lola's underground casino offers all the casino table games you could desire, while the venue's steakhouse and seven bars cater for every taste and thirst. Professional players will appreciate the Hippodrome's 24/7 high-stakes tournament action, while the UK's sophisticated gambling laws ensure a well-regulated gambling experience.
3. The Bahamas: Play casino games in paradise
The Bahamas are a fantastic option for casino lovers looking to mix up the island life with the ultimate casino experience. Reaching this destination's incredible tourist locations of Paradise Island and Nassau requires only a half-hour flight from the US. Here you can soak up the Caribbean sun and explore no fewer than five world-class casinos, including the Atlantis Paradise Island Resort, which hosts the iconic PokerStars Caribbean Adventure every year.
4. Paris: Place your bets in the City of Lights
Paris has a global reputation as a city of culture and romance, but it's the casinos that turn the City of Lights into a player's paradise. At the end of the day, the rich and famous of the world gather for a sophisticated evening's entertainment at one of the city's opulent gambling venues. The most fashionable casino at present is Club Barrière. Set right at the heart of the Parisian Golden Triangle of palace hotels and Michelin-starred, this exclusive venue offers 27 gaming tables for your entertainment.
Then there's Club Montmartre – the largest and only "official" poker room in France. The 30-table poker room offers tournament play, cash games and specialties. Choose from Texas Hold'em, Omaha, Punto Banco, Ultimate Poker, Poker 21, Stud Poker, and more. This casino also hosts the Winamax Poker Tour, France's biggest poker festival.
5. Costa Rica: Rich by name, rich by nature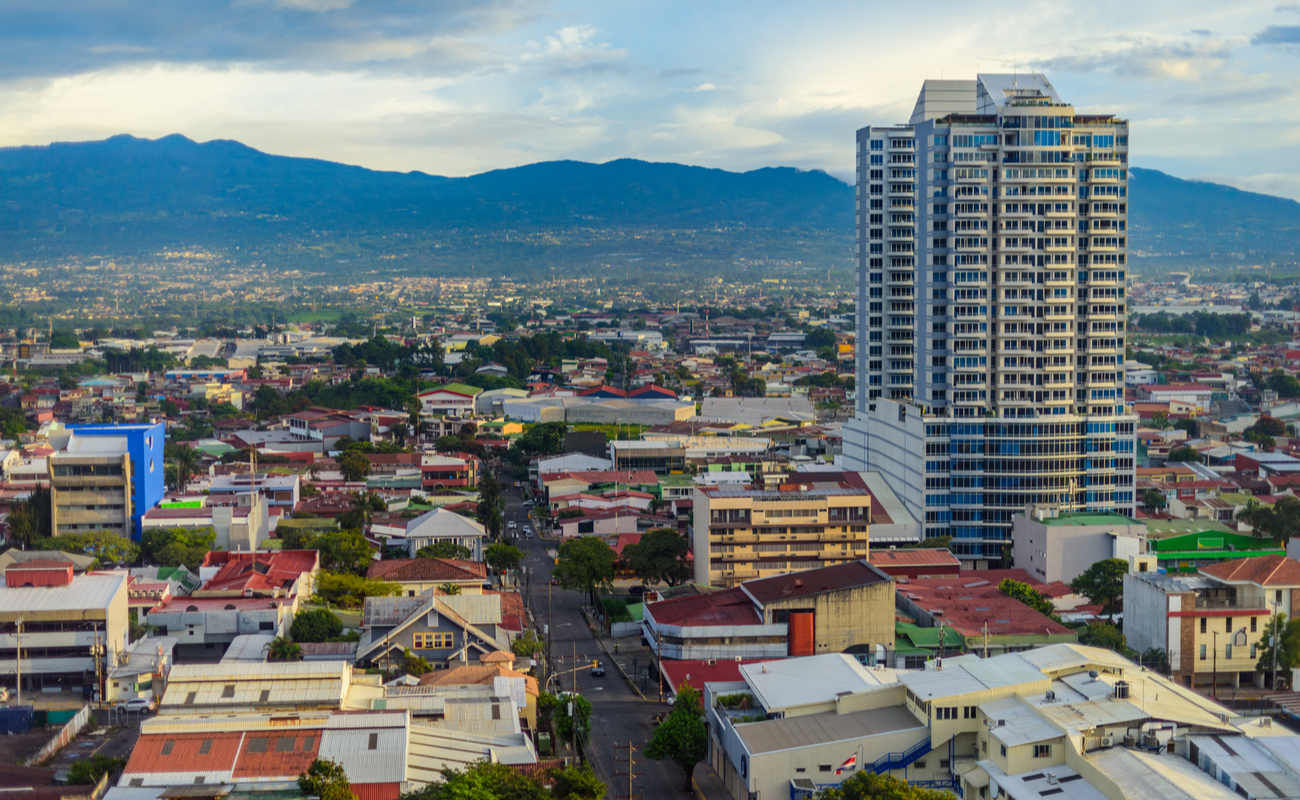 Costa Rica means "the rich coast" in Spanish, and the country lives up to its name, with its fascinating culture, stunning landscapes and colorful wildlife – plus, of course, the potential to win real money at the gambling tables. The city of San José is especially good for gaming – there are more than 15 casinos that offer a winning combination of variety and affordability. With so much to see and do, Costa Rica offers visitors a truly enriching experience – in more ways than one.
6. Atlantic City: A huge draw on the Jersey Shore
Atlantic City is everything to everyone when it comes to casino gaming. Every game you could possibly think of is represented here in New Jersey's great casino city. From high-stakes poker to casual slots, there are games for every player to enjoy. Choose from nine casinos with more than 14,000 rooms waiting to accommodate players from all walks of life. A top choice is the Borgata Hotel Casino & Spa. When this stylish 2,000-room hotel opened in 2003 at Renaissance Point, it ignited the revival of Atlantic City. No wonder that occupancy has been at near capacity ever since.
7. Singapore: A gambling miracle
Singapore transformed in the 1960s from one of the poorest to one of the most sophisticated countries in the world. This "economic miracle" brought with it a casino boom, making the island city-state a firm favorite among the high-rollers of the world. The showpiece of Singapore's growing gambling industry is the iconic Marina Bay Sands. With 2,500 rooms, a mall, a theatre, multiple swimming pools, night clubs, and even a museum, it's one of the world's most expensive standalone gambling properties. It also boasts the world's largest casino atrium, with 500 tables and 1,600 slot machines.
8. Monte Carlo: Experience its classic charm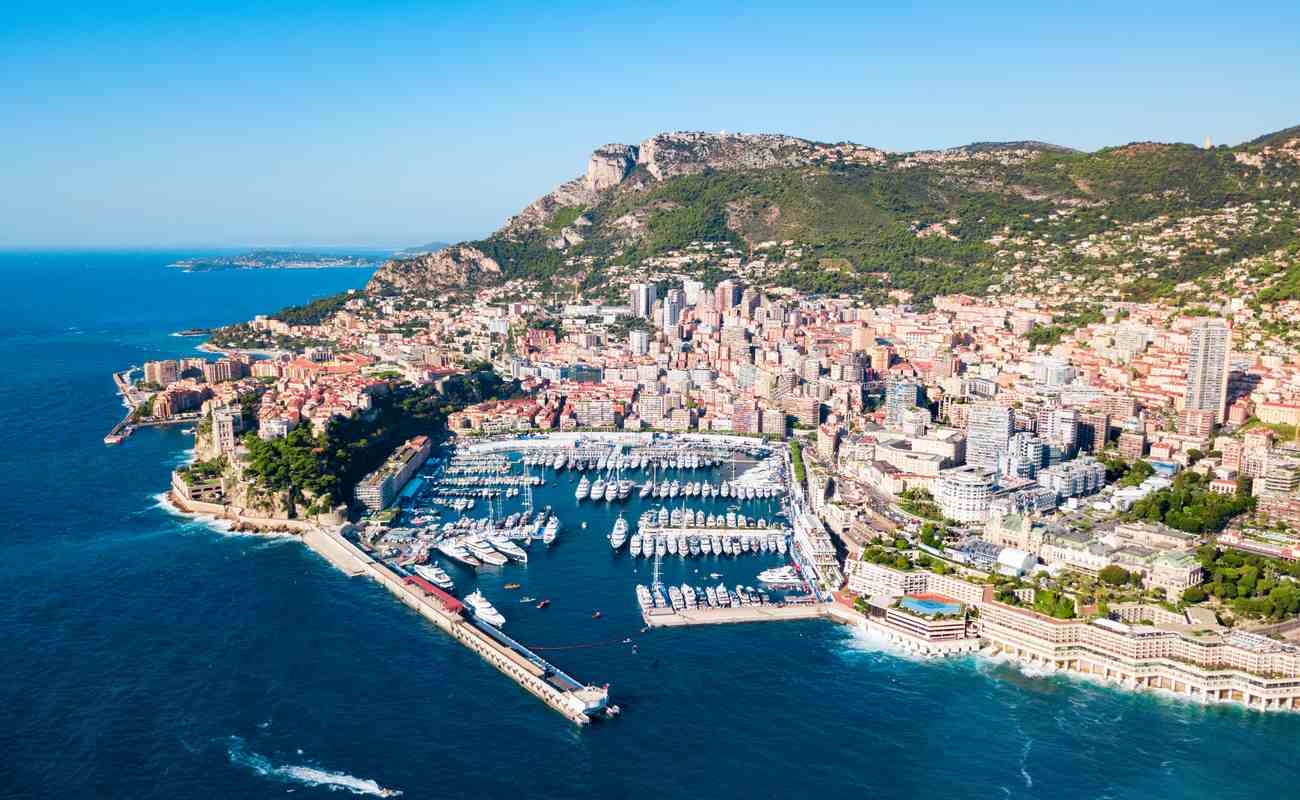 Monte Carlo is probably the most famous gambling city in the world. If glamour and sophistication are what you're looking for, you won't do better than the capital of Monaco. Be warned, though – it's also one of the wealthiest places in Europe, so it's necessary to dress the part. Between them, Monaco's four casinos offer more than 985 slots and gaming machines, as well as a total of 86 table games. The showpiece has to be the classy Casino de Monte Carlo, which was founded by royal decree of Prince Charles II in 1863 and built by the same architect who built the Paris Opera. Wealth, fun and excess are the keynotes here. Part of the charm of Casino de Monte Carlo comes from its iconic private rooms – not least, the Salle Médecin, where Pierce Brosnan's James Bond plays baccarat in the 1995 movie, GoldenEye.
9. Macau: China's casino capital
The casino industry is a numbers game, and no casino city can match the numbers of Macau, China's "Monte Carlo of the East." Multiply all the gamblers in Las Vegas seven times and you have the extent of Macau's gambling industry. That's because this former Portuguese colony has established a reputation as one of Asia's leading casino gaming destinations. It's also the only place in China where people can legally gamble. As a result, gambling generates half the city's total revenue. One of the most stylish casino-hotels in this vibrant city is the MGM Macau. Its three-tiered gold exterior shimmers with the colors of the South China Sea, while the interior is a showcase of artistry and passion. Distinguishing features include the European-inspired Grande Praça, with its 8m-high aquarium filled with graceful tropical fish. Seven signature restaurants and bars round off the experience. MGM Macau achieved five-star recognition for the sixth consecutive year in the 2021 Star Rating list of Forbes Travel Guide.
10. Las Vegas: Viva the No1 casino city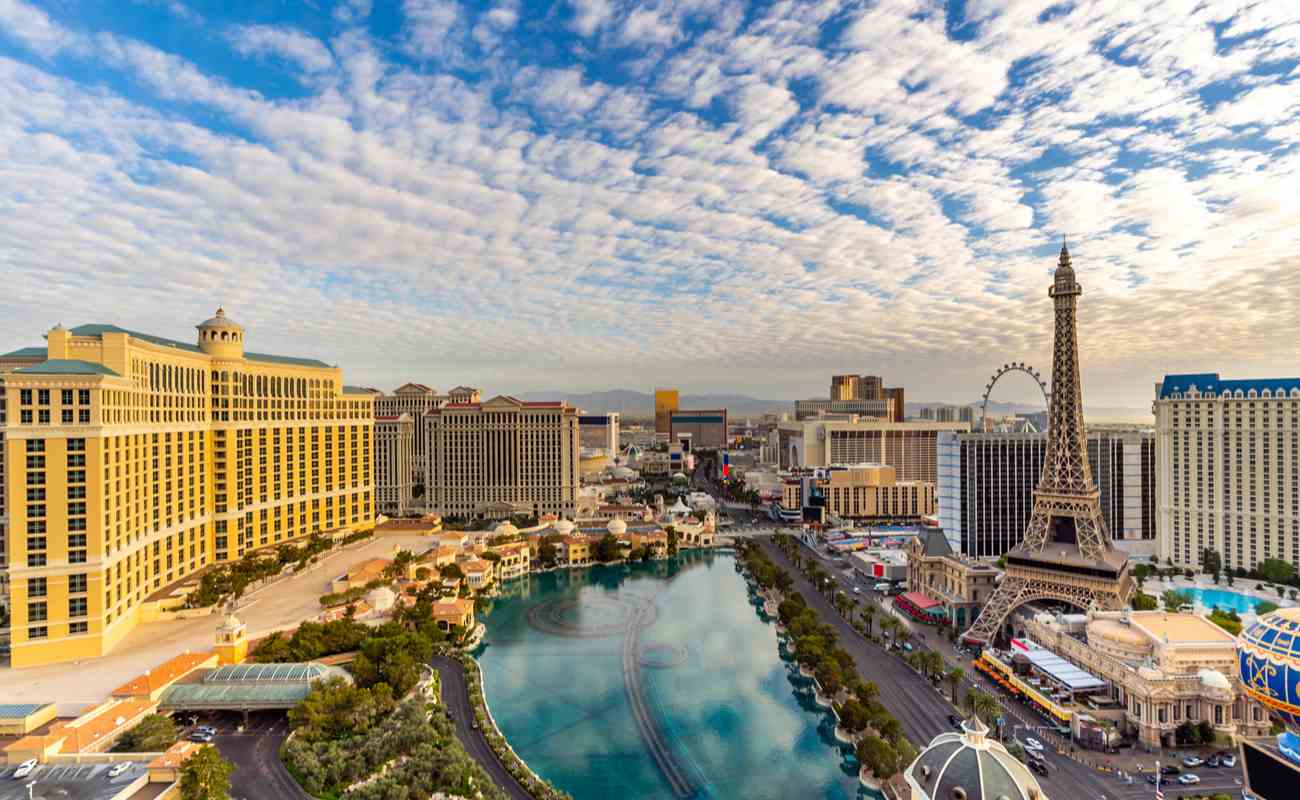 Macau might have the most gamblers, but Las Vegas has the most casinos by far – and they're bigger and better than anywhere else in the world. With its lively night scene and unlimited gambling potential, Vegas has a unique atmosphere that makes it a must-visit for every gambler. Nowhere else do you stand a better chance of rubbing shoulders with Hollywood stars and international celebrities as they, too, try their hand at their favorite games of chance. Some of the city's most iconic destinations are offered by MGM Resorts, with venues along the Strip, from Mandalay Bay to The Mirage. Each has its own set of unique experiences. Think family shows like Cirque du Soleil, or celebrity residencies by artists such as Lady Gaga and Cher. Luxury day spas, fine-dining options, pools, beaches, and cabanas offer every opportunity to relax, while the casinos offer round-the-clock entertainment for all players.
Play casino games at a live casino online
Planning a trip to a top casino city? Register at BetMGM to access a safe environment for you to play the best online casino games before venturing onto the casino floor for real. A great way to start is with table games such as classic blackjack, poker, roulette, and Macau-style baccarat in our live casino online. Of course you're welcome to play slots online with usas well, or any of our other table and card, and variety games.