In a world of high-stakes excitement, it's little wonder that casino heists have captured the attention of many. Few events hold as much allure as a casino heist. Before the days of online casino games, gamblers all had to make their way to a casino floor instead of enjoying the comfort of home while playing. Of course, the floor is where all the live action takes place. Unfortunately, it can also become the scene for some pretty daring heists. If you've watched films like "Oceans Eleven" and "3,000 Miles to Graceland," you'll know how casino heists work. However, it is the real-life casino robberies that take the cake. Let's look at some of the most famous casino heists in history.
1. Soboba Casino, Las Vegas – 2007
This casino heist is quite well-known for being an inside job. Ronaldo Luda Ramos, a surveillance technician, walked into work, hogtied his co-workers and took a little over $1.5 million from the casino vault. Ramos was 25 years old at the time and was responsible for overseeing the installation of security cameras. He used this knowledge and turned them off before pointing a gun at his co-worker. He also mentioned that it was a BB gun and wouldn't cause harm to anyone. He was found two days later at the Los Angeles International Airport and was arrested for strong-arm robbery, kidnapping, false imprisonment and battery.
Nearly all the money was recovered while Ramos was sentenced to up to 18 years in jail. 
2. Ritz Casino, London – 2004
A group of gamblers used laser scanners and microcomputers on their smartphones to determine the speed of the roulette ball, wheel and the number most likely to come up next. This information was relayed to a computer, allowing the group to analyze the best bets. Thanks to their gadgets, they walked away with $1.9 million. After a nine-month investigation, police concluded that no crime was committed and the players were returned their winnings. 
3. Circus Circus, Las Vegas – 1993
This is definitely one of the most interesting heists out there. Heather Tallchief was able to implement the heist without camera breaches, cheating or an elaborate scheme. Following the advice of her boyfriend Roberto Solis – a convicted murderer who was released from prison due to his award-winning poetry – Tallchief got a job with Loomis, driving armored vehicles in Las Vegas. She transported cash to fill casino ATMs. Tallchief was making a routine stop at the Circus Circus casino when she decided to drive away with around $3 million while the other transport guards were inside. Tallchief and Solis moved out of the country until 2005 when Tallchief turned herself in. She claims that she separated from Solis and only received $1,000 of the multimillion-dollar heist. She has still not been able to locate Solis. 
4. Stardust Casino, Las Vegas – 1992
One of the Las Vegas Strip's most legendary casinos, Stardust, was the scene of one of Vegas's most unlikely heists. In 1992, casino cashier Bill Brennan was working silently, putting $500,000 in cash and chips into his backpack before he walked out the casino doors with his loot. No guns or high-tech devices were used during this heist. Thirty-one years later, Brennan's whereabouts remain a mystery. It even took the police several hours to determine that it was, in fact, Brennan who stole the money. This gave him the much-needed time to pack up his stuff and get away.
5. Crown Casino, Melbourne – 2013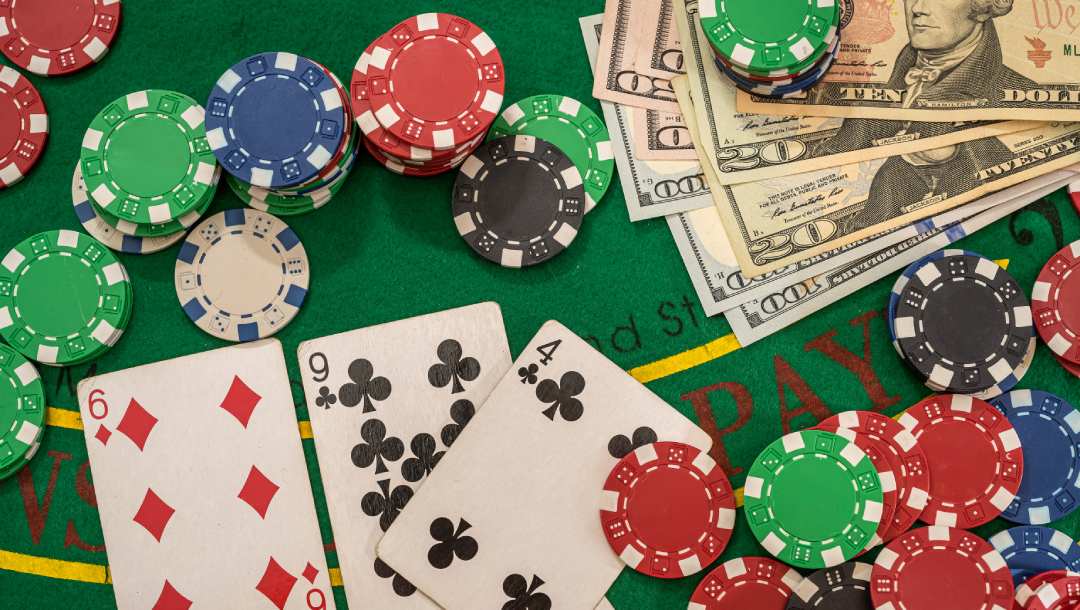 In 2013, thieves infiltrated the Crown Casino's surveillance system, allowing a foreign high-roller to pull off one of the casino's biggest fraud cases since it opened 19 years ago. Instead of calling the police, the Crown Casino handled the problem themselves. People speculated that this was due to it being an inside job. The high-roller from New Zealand was invited to the casino to gamble by a VIP Services Manager. The employee worked to breach security cameras and sent signals to the gambler. Security became suspicious of the winning streak that produced such a big win and they investigated the situation. After his win, casino security visited the high-roller in his hotel room and asked him to leave. The majority of the money hadn't been paid out yet, which means the casino was able to save itself from losing the money.
Play the Best Online Casino Games at BetMGM
All these casino heist stories are quite interesting and daring. If you're feeling daring, there's no need to plan a heist, though! Register with BetMGM and play some of the best online casino games, such as casino table games, online blackjack live dealer and online slots.