The best online casinos are popular because they make it easy and convenient to play your classic favorites and find new online casino games. Sure, you play for the fun of it, but nothing beats winning real money, right? To do this, you need to learn all about casino deposits and withdrawals. It's simple and easy – here's how.
To start playing the best casino games, you're required to deposit funds. There are a few steps involved in depositing at a reputable casino site. Once this is done, you can play your choice of games and make withdrawals from your account when your winnings come in. It's simple and easy to do (especially if you have a guide that sets it all out for you!) 
Let's get started with five simple steps to making a deposit.
How to make a casino deposit
To start playing casino games for real money, you'll need to put some cash in first. This will be your first deposit. You've already chosen a secure and reputable casino site and followed the simple steps to opening an account. Now you're ready to make your first deposit. You can deposit funds into your online gaming account directly from your bank account or use your preferred credit or debit card.
   Once you've created your casino account, you'll be directed to the online cashier or cashier section.

    Choose your preferred payment method from those listed on-screen (we'll go into more detail shortly).

    If you haven't already filled out personal details (such as your address) when you set up your account, you might be asked to do this now.

    Enter the amount you want to deposit and your account password.

    Hit "submit" or "deposit," and voila! – funds are transferred to your casino bankroll, and you're ready to start playing games on the site. While some deposits are instant, other payments like bank transfers and checks can take longer to process.
Payment methods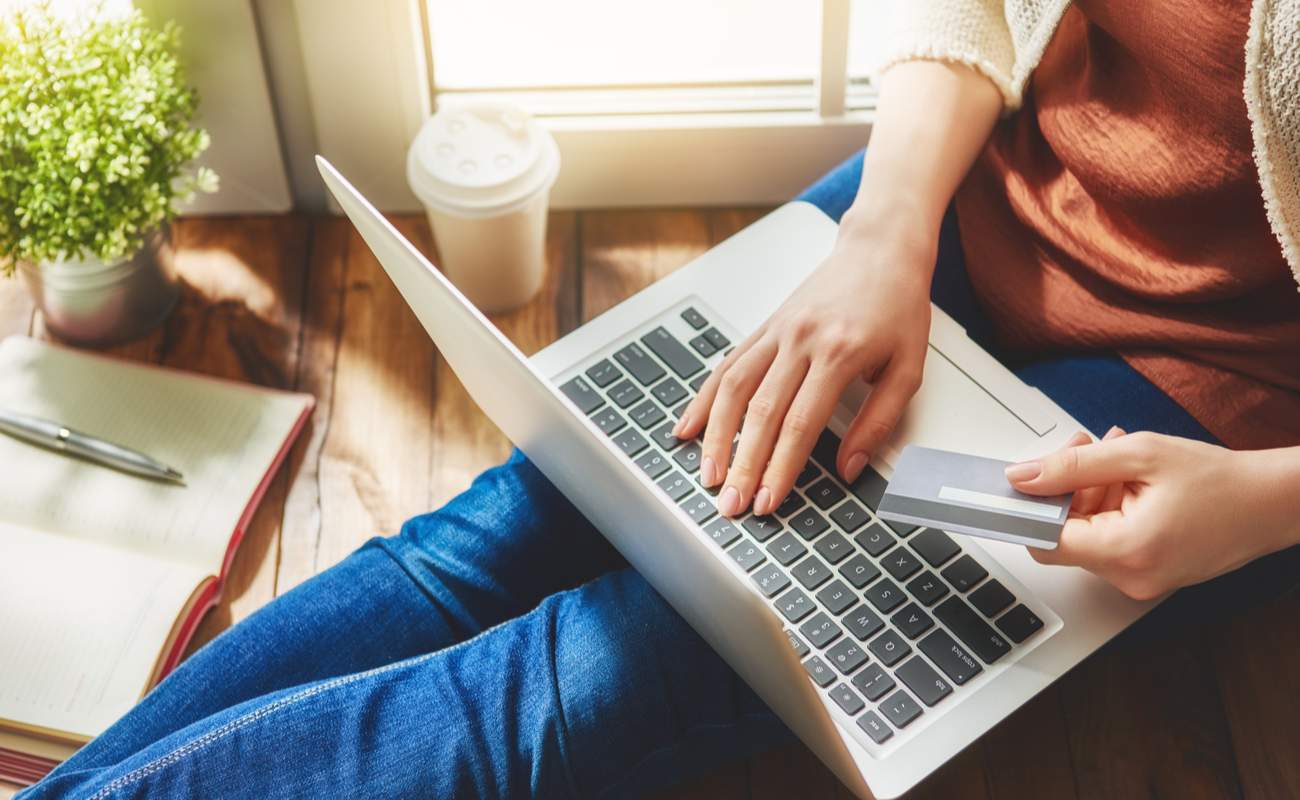 As an online gambler, you can choose how you want to pay to play. Before deciding, consider the cost of using a particular payment method (credit/debit cards and bank transfers usually cost more), as well as the reputation of the institution that provides that method of payment. Consider how easy it is to transfer funds, including the length of time it takes to make deposits and withdrawals.
The best casino sites encrypt sensitive data on their sites to prevent theft of your personal information and credit card details. A reputable casino will always keep your personal account money separate from the casino's operating accounts.
Here is our list of the most popular and secure payment methods used by our players. You'll find that many other reputable online casinos will have a similar range, too.
VIP Preferred e-Check
VIP Preferred™ ACH/e-Check is the preferred deposit method at BetMGM.com. You simply provide your ID number, your bank's routing number, and your account number. Funds will be transferred directly from your bank account to your BetMGM account. This payment method is quick, simple, and easy to use.
Play+
The BetMGM Prepaid Play+ account is the preferred method for making instant deposits to your BetMGM account. To enroll online and fund your account using a credit card, debit card, or bank transfer, all you have to do is log into your account and select "Prepaid Play+" from the Cashier. Keep in mind that additional costs and/or fees may be assessed by your card issuer in line with your cardholder agreement. Your money is held in an FDIC-insured bank account, so you're guaranteed a secure transaction experience.
Mastercard and Visa
You can also use your Visa or MasterCard credit or debit card to deposit money into your BetMGM account. Before deciding to use this method, check with your bank because some establishments will not process credit or debit card transactions for online gaming. Your card issuer may also charge additional costs or fees – this will be set out in your cardholder agreement.
American Express
You can use your American Express-branded card to fund your account. Corporate travel cards, prepaid cards, small business cards, and bank co-branded cards will not be accepted. There may also be additional costs and/or fees – these will be set out in your cardholder agreement.
Paypal
You can use your PayPal account to make a deposit using your PayPal Cash and PayPal Cash Plus account balance. You can also withdraw from your casino account straight to your PayPal account. It's an efficient and secure way to make a deposit and withdraw your winnings. Remember to factor in the transaction fees when depositing funds.
Electronic Transfer
Another option to transfer funds to your BetMGM account is simply by using a pre-established online banking account with the "bill pay" function enabled.
PayNearMe
PayNearMe allows you to fund your BetMGM account with cash at local stores such as 7-Eleven. You'll have a PayCode sent to your email or phone; then all you have to do is go to your chosen shop and use cash to make a deposit.
Borgata Hotel, Casino & Spa
You can visit the cashier window at Borgata Hotel, Casino & Spa resort in Atlantic City, New Jersey, to fund your BetMGM account in cash. You'll need to provide your government-issued ID and online gaming account information to make a deposit.
Skrill
Like PayPal, Skrill is an e-wallet. You can sign up at Skrill.com to transfer funds to your BetMGM NJ account using a credit card or bank transfer. Keep in mind that Skrill will charge transaction fees when depositing funds into your Skrill account and when withdrawing funds out of it.
Deposit Bonuses
A deposit or welcome bonus can be offered to new players when they register. Usually, you have to deposit your own funds before you can play with a welcome bonus. The reward can be an additional 50% or 100% of the first deposit you make into your site account, with a maximum bonus amount, of course. This type of bonus helps casino sites attract new players, and it's also an incentive for newcomers to get more rewards from their first time playing. This way you can play your favorite casino table games with a lovely bonus to make the experience way sweeter.
A deposit bonus comes with certain conditions. This could be a wagering requirement (the number of times you must play before you're able to make a withdrawal from your online account), a maximum cashout amount, or you may be able to play only certain types of casino games with a welcome bonus, such as online slots. This is a great way to add something extra to your bankroll.
How to make a casino withdrawal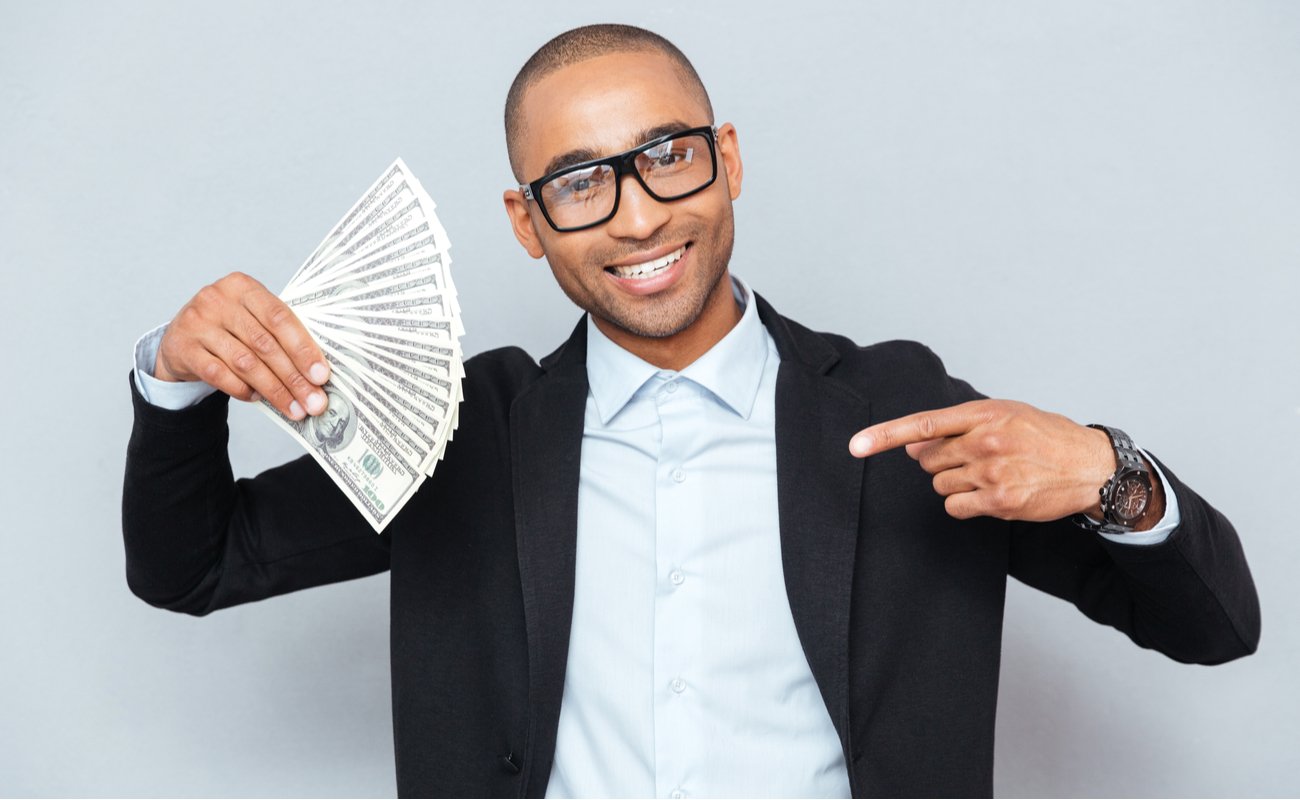 Withdrawing your winnings is easy. Trusted casinos will always ask for ID when you cash out to make sure you're of legal gambling age and haven't been banned from the site. It's unlikely you'll be charged a cash-out winnings withdrawal fee. Here's how to do it:
Go to the cashier section. This will give you your total funds and how much of your available balance you can withdraw. If your welcome bonus isn't reflected in funds available for withdrawal, it could be that you haven't met the wagering requirements yet.

Pick the withdrawal method you want to use.

Fill in the amount you want to withdraw, along with your casino password.

Click the "submit" button, and hey presto! – your withdrawal will be processed. Make sure you have your ID because you might be asked to produce it at this point.
Advice on managing your bankroll
There's nothing that beats the thrill of winning real money. The key to staying in control of your bankroll is having a healthy perspective on winning and losing. Keep track of your playing patterns, as well as your moods and emotions. This way, you'll be able to make smarter gambling decisions instead of heated ones.
Start by getting on top of the numbers. You don't have to be a math expert to note down your wins and losses for each session. This tally will let you know how much you can afford to lose. The figures will also show how often you win when you're worried or tired. Next, set your casino budget – this amount should be your absolute limit, not a guideline, and you should hold yourself to it.
It's also important to know the minimum and maximum bet of any game that you're playing. Whether it's a classic casino table game such as online poker or an online slot, the responsible thing to do is to check if it is within your bankroll.
One of our best pieces of advice is to keep your deposit intact, so you're never tempted to place larger, riskier bets while you're still building your bankroll. When you stick to withdrawing just a part of your winnings (experts say this should be just a bit more than your starting budget), you'll never lose all your profits.
Self-control is another important factor to consider during your gameplay. This way, you won't recklessly spin the reels on your favorite casino slot games. If you feel yourself becoming frustrated or agitated, simply take a breather, do something else and make the choice to return to the game in a better mood.
Play some fun games at BetMGM
Now that you know all about deposits and withdrawals, put yourself in the running to win real money by making BetMGM your one-stop online casino. With a huge selection of games to captivate, engage, and entertain even the most demanding of gamblers, we're one of the best online games and sportsbook casinos out there! Register at BetMGM and check out our phenomenal range of games.