Cryptocurrencies (also known as "cryptos") have experienced phenomenal growth in a very short period of time. You may be familiar with the original one – Bitcoin, which took less than 12 years to reach the trillion-dollar mark. Keep in mind that Microsoft took 44 years to reach a market cap of $1 trillion and Apple took 42 years. Younger companies Amazon and Google took 24 and 21 years, respectively. Incredible! Then in May 2021, it all went south. 
Bitcoin dropped from an all-time high of $64,895 to under $30,000. The popular alternative cryptocurrency Ethereum also plunged over 40% in under 24 hours. People started asking whether trading on the cryptocurrency market was any different from playing casino games for money. The answer is that dealing in cryptos is not at all the same as having fun playing casino table games at your favorite online casino. 
But cryptocurrencies may be very useful, whether you're thinking of investing in them or using them to top up your bankroll when you're playing at a real online casino. Let's take a further look.
Cryptocurrency versus online slots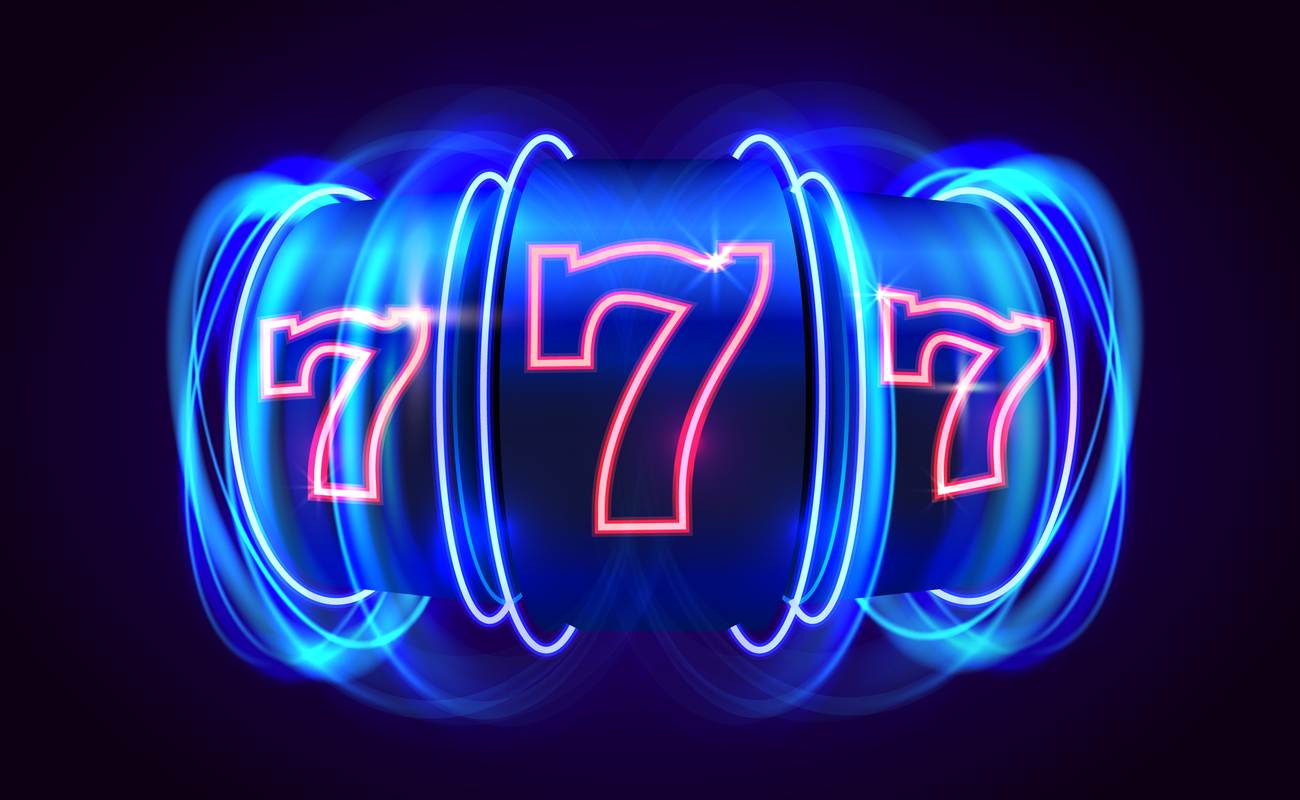 At first, people were spooked by the wild downswing on the cryptocurrency market. Then they saw how Bitcoin and Ethereum clawed back a lot of territory in a brief period of time. These ups and downs are now accepted as par for the course. Traders are learning to live with the concept of volatility. Some even say it's a feature, not a bug.
Volatility is nothing new to players who enjoy a good session of online slots. In the context of slot machine games online, it refers to how much risk you take on when you play a specific game. Players want to know, title by title, how often and how much they can expect to potentially win during a session. High-volatility games run the risk of long, dry spells of no luck with the occasional big potential win. By contrast, low-volatility slots tend to offer more frequent winning combinations with smaller payouts. (And, of course, there are many more whose volatility sits somewhere between the two extremes.)
Responsible players of high-volatility slots know to guard against the risk of depleting their bankroll while holding out for a big potential win. It's the same for cryptocurrency investors. They know that high volatility carries high risk with the potential of great rewards and make their decisions accordingly.
What are the most volatile cryptos?
Cryptocurrency volatility is measured against assets that have a relatively stable value – the US dollar is a good example because its value doesn't change much over time.
The most volatile digital asset on the cryptocurrency market is Bitcoin. That's because it's frequently traded, so its volatility is easier to measure.
Second in volatility after Bitcoin is Ethereum. It has the second-largest market cap of all the cryptos, and it's had an interesting journey. Ethereum cost $10 in 2016, and its price swung up and down until it hit an all-time high of $4,811 in 2021. It's clear that the Ethereum market has the potential to create a lot of value.
In third place is Ripple, designed to provide a cheaper and faster method for international payments. Ripple's price swings quite a bit, too – it went up 170% in response to concerns about a court case against the network.
Then there are the penny cryptos, a name taken from traditional penny stocks. Penny cryptos are any digital assets with a price less than $1. There are more than 8,000 of them online.
Varying degrees of volatility
Not all online casino games deal with volatility in the same way. Slots tend to have a specific volatility level, but individual casino table games can have varying degrees of volatility. A good example is roulette. The outside bets – such as red/black and evens/odds – have some of the lowest volatilities in gaming, while the opposite applies to the inside bets. You can test this theory in a live dealer casino game.
It's possible to take a similar approach to the crypto market. Investors can take risks on highly volatile coins, but they can also hedge their bets with "stablecoins." These are cryptocurrencies programmed to fluctuate less in price. It's done by pegging their price to the value of a stable fixed asset. The stablecoin that's dominant at present is Tether. Its price is literally tethered to the US dollar, and the market cap is currently $65.89 billion.
The future of cryptos in online casinos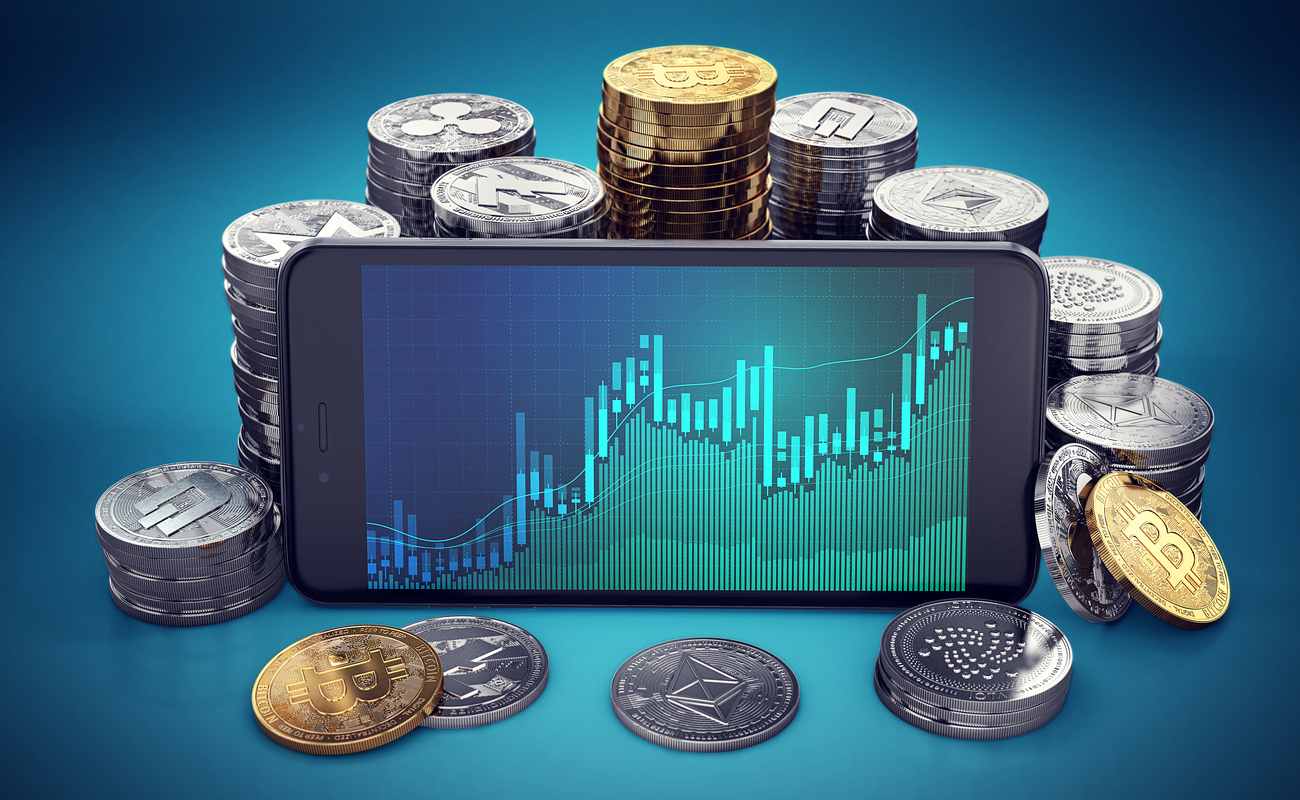 The fear of missing out drove a lot of people to invest in cryptocurrencies. However, that doesn't necessarily mean individual users are using them as a method of payment. It's understandable that investors are reluctant to use their coins when a volatile cryptocurrency like Bitcoin is undergoing a price surge. And it makes sense for them to hold onto their coins when there's a crash in hopes of seeing the price go up again. Maybe stablecoins will see a higher uptake as a payment method.
The fact is that cryptos have a lot going for them as a payment option, especially in the online casino environment. Crypto transactions use cryptographic security technology and have limited or no fees. Banks are not needed for transactions and users remain anonymous. Transactions are also very fast, taking no more than 10 minutes. Players at casinos that accept these cryptos (not all do) can therefore top up their balances quickly and securely for a more convenient way to play online casino games. If you're interested to find out more, read our blog that asks whether crypto is the future of online gambling.
However, it's worth keeping in mind the potential downside of cryptocurrencies: They are unregulated, so users shoulder all the risk if something goes wrong. And when things go wrong, there's no comeback. There are concerns about crypto wallets, for instance. Wallets stored on servers in the cloud have been hacked. Users who store their wallets on a personal hard drive can delete their wallets by accident (or lose them if the hardware fails.) Then there's the risk of computer viruses, which can potentially destroy users' wallets. These concerns suggest that online casino players may wait for solutions to be found before adopting cryptocurrencies as their preferred payment option.
Deciding to use cryptos at an online casino that accepts them is an individual choice. It's necessary to balance the risks against the benefits and make a responsible, informed decision. The collective general opinion of individual players on this will determine whether cryptocurrencies will hold their own in the online casino world.
Play casino games – at your choice of volatility – at BetMGM
To explore our broad range of online casino games, including online slots, variety games and casino table games such as online poker, roulette and more, sign up at BetMGM. You'll be glad to know that when it comes to transactions, we can assure your safety. That's because we already have the most trusted, secure and convenient payment options available.