You've finally booked some precious time off work and are ready for that well-earned vacation, but you're uncertain where to spend it. If combining your love of online casino games with a land-based casino resort sounds like a dream vacation, read on and find out about the best casino vacation destinations and how to make the most of your time away.
What Are You Looking For?
If you're traveling with others and not everyone in your party can or wants to spend their vacation on the casino floor, it's important to choose a destination that holds some appeal for you all. Here are some top vacation destinations with casinos that can work for everyone.
1. Life's a Beach
If it's a family vacation and you have the kids with you, they'll probably want the beach. Mexico, the Bahamas, the Dominican Republic and Puerto Rico are all popular vacation spots with amazing all-inclusive resorts with casinos onsite or within the resort complex. Consider The Royalton Riviera Cancun, Melia Nassau Beach, Princess Casino Curacao, Paradisus Punta Cana Resort or Wyndham Grand Rio Mar Golf and Beach Club. All of these number among the best beach and casino vacation spots. Each resort has a beachfront location, magnificent accommodations, pools, restaurants, various water sports, golf, spas and a host of other activities — as well as the attraction of the casino, of course.
2. Bright Lights, Big City
If big cities are your idea of a dream vacation, Vegas is a top spot for you. For those who love to explore museums, see shows, go shopping and generally explore in between casino visits, traveling to the most iconic casino destination in the world is a must. If you're looking further afield, London and Paris are also iconic in their own ways and have some lavish casinos you can visit while you soak up the atmosphere of these European capitals.
3. The Exotic East
The vast continent of Asia offers the intrepid traveler a number of options for a casino vacation. Have a look at Singapore or Macau, China, both of which have spectacular casinos. Immerse yourself in the oriental culture and maybe experience some new casino games particular to the region.
4. Cruising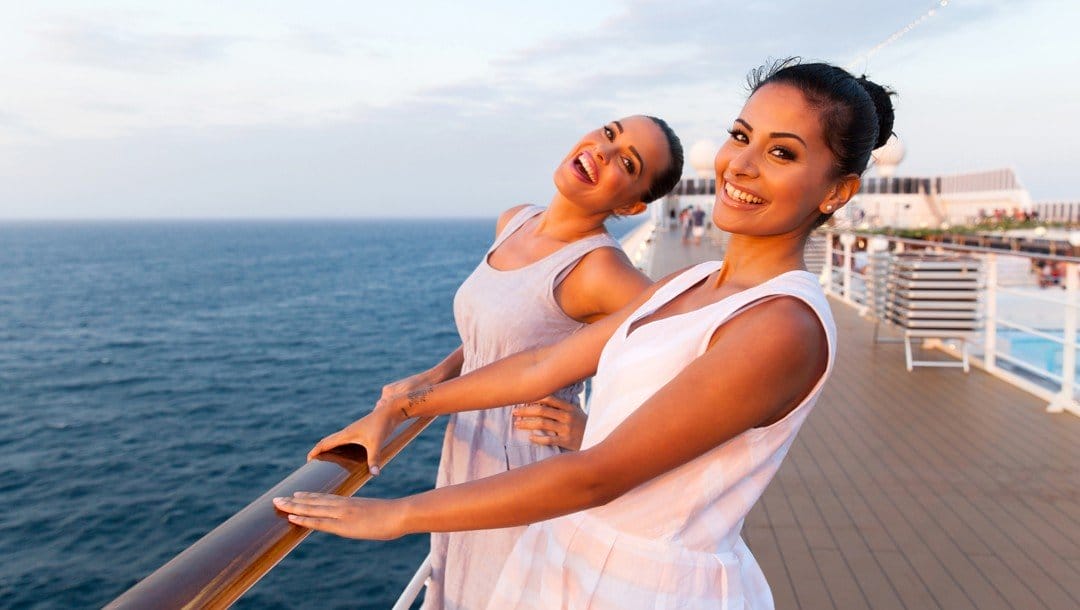 A real get-away-from-it-all vacation is an adventure on the high seas on a cruise. There's no shortage of things to do for land and sea lovers alike with plenty of on and below-deck activities and shore excursions to enjoy as well as onboard casinos. But in case not everyone thinks it'll be plain sailing, there are a few things to consider before booking this very particular kind of casino vacation. 
Travel Tips for Making the Most of Your Casino Vacation
Once you've decided where to go, get into full planning mode and start doing your research on your chosen destination. And that's one of the keys to a successful trip — planning ahead. If part of your vacation is going to be outdoors, on the beach or walking the streets of your chosen city, consider the season and weather for the time of year. If you're indoors in the casino and it's monsoon season, you'll be fine, but what about the rest of the time? But remember, if the weather turns bad unexpectedly, you can always stay in and enjoy some online poker.
Next, look into flights. The sooner you book, the better, as leaving airline reservations until the last minute is going to cost you more. Talking of costs, set a budget and then stick to it. Cost in flights, accommodations, transportation, meals, entertainment and set aside an amount for the casino. Overspending on your vacation is one way of canceling out the R&R benefits, sending you home stressed about your depleted finances.
Booking casino vacation packages in advance can be advantageous as you can usually find good deals ahead of time. The odds of arriving at a resort and getting a good room rate are less than favorable. In fact, you'd probably get better odds on online casino table games. Packages often offer special inclusive deals — maybe a spa voucher, complimentary bottle of champagne or some special offers for the casino, including gaming coupons or free spins.
By booking early, you'll also be able to take advantage of loyalty programs and earn immediate rewards, which is another way of maximizing your vacation budget.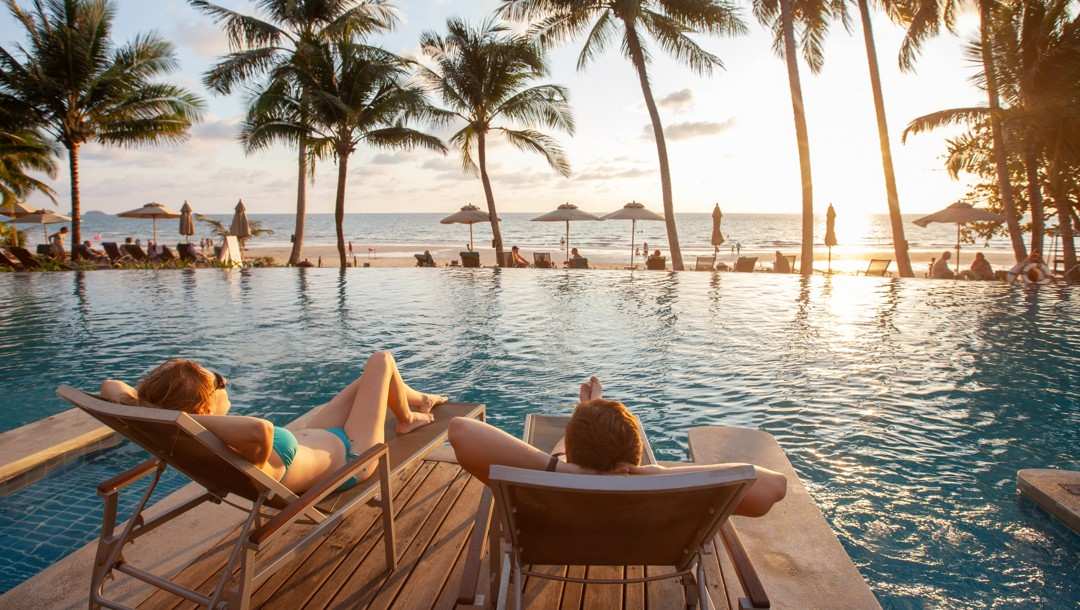 If you're looking at all-inclusive resorts, know exactly what "all-inclusive" means. If you're looking for "all you can eat and drink" destinations only to find that wining and dining are extra, your entire vacation budget may be blown. And if you're going cruising with the kids, ensure that children are permitted as some cruises and resorts exclude under-18s.
Dream vacations should be just that. Nobody wants their much-anticipated vacation to fall short of expectations. With careful research, setting a total expenditure budget that you're comfortable with and taking advantage of early bird booking deals and offers, you can spend the most amazing vacation in the destination of your choice, exploring, soaking up the sun and playing new and favorite casino games in a magnificent land (or sea) based casino.
But if that casino vacation is just out of your reach for now, you can stay home and enjoy all your favorite online casino games from the comfort of your armchair when you register with BetMGM.