Over the past few years, there have been massive developments in the online casino industry. The most popular development has been the introduction of live dealer games, which bring the atmosphere of the casino floor into the comfort of your home. But which live dealer games are the most fun? And more importantly, which is the one for you?
While there are many live dealer games to choose from, such as baccarat and roulette, here we'll be taking a closer look at live dealer blackjack and live dealer poker and will try to help you decide which would be best suited to you.
Live dealer blackjack
Blackjack is one of the most popular casino table games, both at land-based and online casinos. Though there is an element of luck – as with any game that uses multiple decks of playing cards – there is also a decent amount of skill involved. This means players who put time and effort into learning the game are rewarded for their skillful play.
While you may already have played blackjack online before, live dealer blackjack gives you the chance to play the game at home (or on the go) in the same way you would on the casino floor. It offers an immensely immersive experience that's more fun for players than the standard online games. The croupiers who manage live table games are professionals, so you get all the quality of service that you would on a top-tier casino floor.
There are many online blackjack variants, depending on where you play online casino games and which developers are behind the game itself. Companies such as Playtech, Evolution Gaming, NetEnt, and Microgaming all have their own software driving their live online blackjack games, so the variety in style and presentation is vast – so you should have no trouble finding something you enjoy playing!
Live dealer poker
Poker is also one of the most popular games in any casino, and there are many variations of how the game is played, for example, Texas Hold'em, 5 Card Stud, and many other types of online poker games. While there's an element of luck in poker, as there is in blackjack, it has always been perceived as more of a game of skill – or your ability to bluff and read your opponents.
Casino poker, specifically, is quite a new concept in the online casino industry and has become increasingly popular as more players discover it. While some live dealer games will still have you take a seat at a table with other players (and that might be your "thing"), live casino poker pits you against the house alone, giving you a chance to outplay the casino directly.
All of the biggest names in the online casino software development scene have their own version of live dealer poker games online, so there are a ton of options for you to try out, depending on where you decide to play online casino games. All these games – as with any live dealer games – are hosted by professional croupiers, and you'll find the quality of the games is impeccable.
Is one better than the other?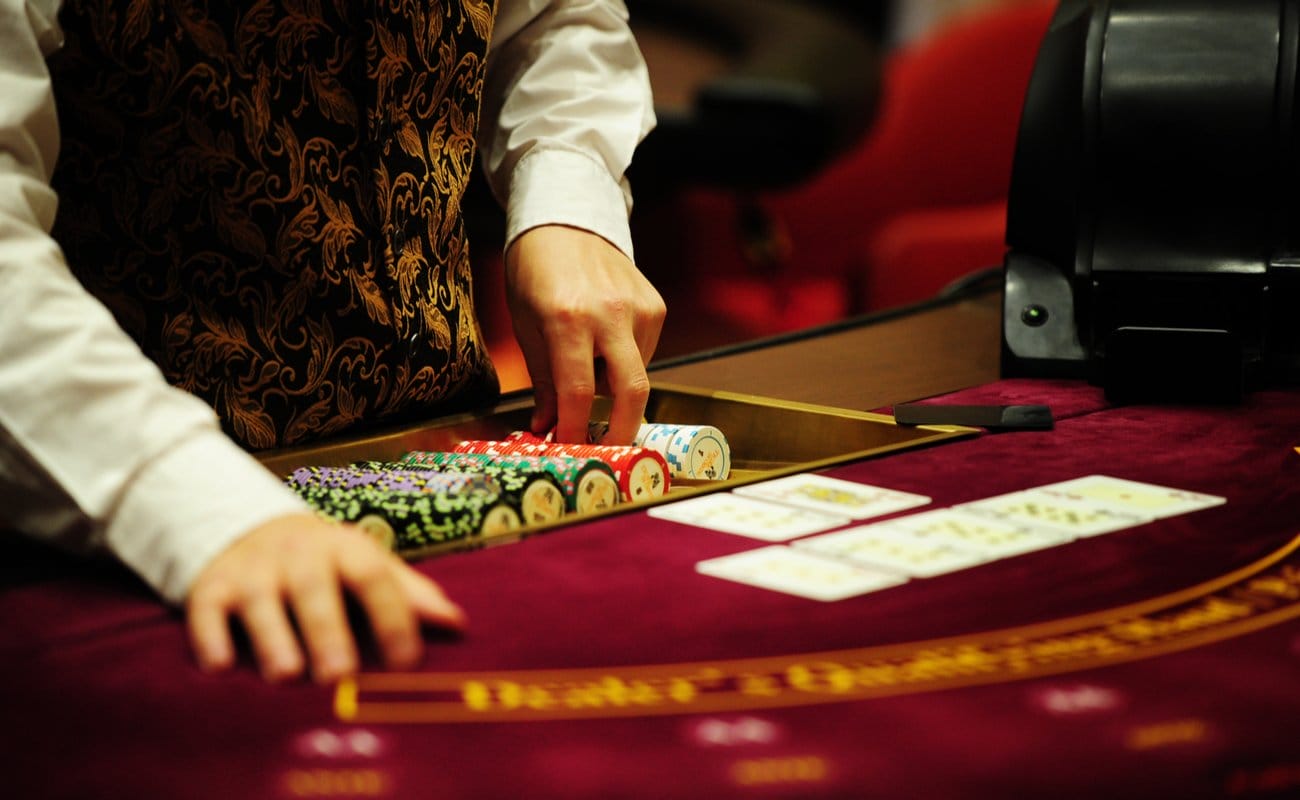 It is impossible to say which is better than the other since different people play online casino games for various reasons. Blackjack and poker are quite different in terms of what they offer players, but there are also similarities, which could mean you'd enjoy both.
Remember that there'll be plenty of versions of both online blackjack and poker games at most online casinos. This includes tables with different stakes, which you can join depending on your bankroll. So, the type of game you choose to play, as well as the stakes, aren't an issue when choosing between live dealer blackjack and live dealer poker.
Another thing to consider is the quality of the games. Your experience playing both live blackjack and poker online will be top-notch since the technologies that go into the development and implementation of these games are of such a high standard. You should get to experience lag-free gameplay and easy-to-use interfaces, no matter which you choose to play.
Do you play for fun or for the edge?
For most players, even serious punters, fun is the primary factor when it comes to deciding what live dealer games you want to play – most players aren't going to join an online poker tournament if they don't enjoy playing the game itself. That being said, there are some punters who are out for any edge they can get on the casino, in which case they'd probably prefer a game of live dealer blackjack since it typically has the lowest house edge of any online casino game. The same can be said for those who want to play poker online in higher-stakes games than most others and who will take it very seriously instead of just playing a few fun hands at a low-stakes table.
Both live blackjack and live poker games have pros and cons to them. Blackjack can be fast-paced and fun if you're riding a streak of wins, but it can also be slow without much happening if the cards aren't working with you. Meanwhile, live dealer poker can also be incredibly fun if you're getting hit with the deck and your reads are good – but it can be a slow drain if you aren't able to see some flops and a few big pots.
So the answer, in the end, is the one you saw coming: neither is better than the other – it just depends on you and why you play.
Just play the games you love
What might seem like the best game and the most fun to one player may be soul-crushingly dull to another. As with all other things, you'll need to decide for yourself. You also don't have to pick just one game to be your favorite, and you can always try other live dealer games, such as baccarat and roulette if you want more options when you're playing casino games online.
The key thing to remember is that online casino games are meant to be fun. So play what you love and, if you're getting frustrated, take a break or try another game – you can always come back to the table once you're off tilt.
Play your favorite live dealer games with BetMGM
While you're still trying to figure out which game is your favorite, why not try a few hands at our live dealer tables at BetMGM? Register with us to start playing some of the best online casino games, including live dealer blackjack, poker, baccarat, and roulette. Who knows, you might love them all!