Whenever you play online casino games, Mitch Garber has probably had something to do with it. This Canadian businessman and entrepreneur has left an indelible mark on the gambling and entertainment industries over the years. With his extensive experience and notable contributions, Garber has emerged as a go-to figure in major-league entertainment. Let's take a deeper look into the history of Mitch Garber, his charitable endeavors and his significant impact on the gambling industry.
Early Life and Background
Mitch Garber was born on August 5, 1964, in Montreal, Quebec, Canada. From a young age, he displayed remarkable entrepreneurial skills and a passion for business. Garber pursued higher education at McGill University, where he graduated with a Bachelor of Arts in Industrial Relations before reading for a Law degree from the University of Ottawa. His educational background laid a strong foundation for his future endeavors.
Garber's journey to success began with a modest background. Raised by a schoolteacher mother and an art dealer/restaurateur father, Garber learned the value of hard work and perseverance early in life. At just 12 years old, he embarked on a paper route, demonstrating his entrepreneurial spirit. While studying at McGill University and later at the University of Ottawa's law school, Garber continued to balance his academic pursuits with various jobs, further shaping his work ethic and determination.
Rise to Prominence in the Gambling Industry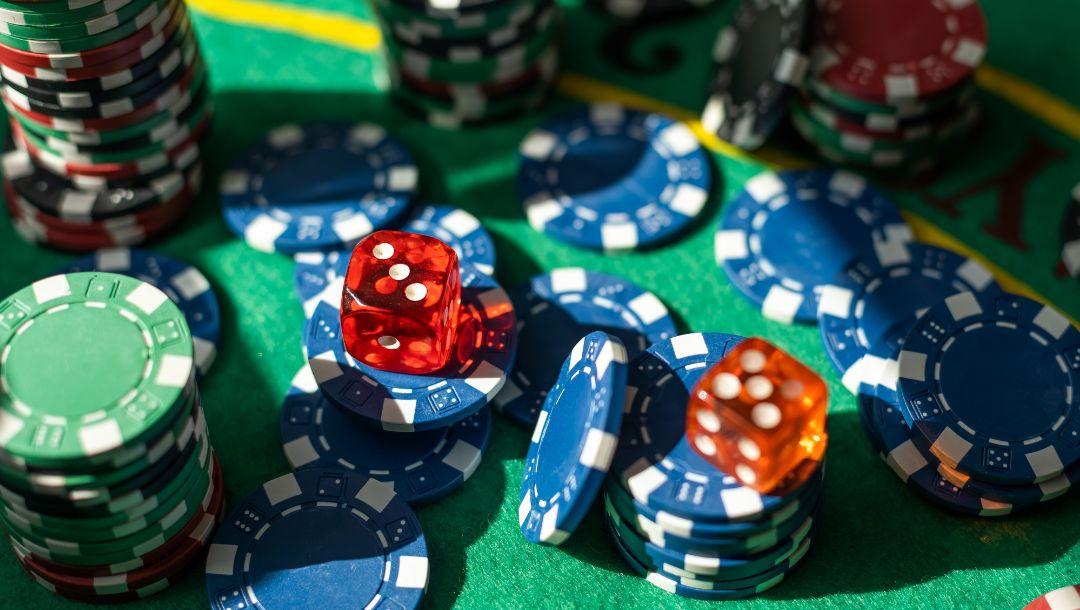 Prior to his corporate career in gambling, Garber started out as a gaming lawyer. He told the "Montreal Gazette:" "I started a gaming law practice in Montreal with Cookie Lazarus exactly when gaming exploded beyond Las Vegas and Atlantic City, and a few years before the boom in e-commerce and online gaming."
After a few years of successfully launching and exiting payment processing startups, Garber's ascent in the gambling industry truly began when he assumed the role of CEO at PartyGaming in 2006. 
This online casino quickly gained traction and became a leader in the industry. Under Garber's leadership, PartyGaming experienced remarkable success, attracting millions of users and generating substantial revenue. Garber's strategic vision and business acumen propelled PartyGaming to new heights.
In 2009, Garber partnered with private equity firms TPG Capital and Apollo Global Management, major stakeholders in Caesars Entertainment, to establish Mitch Garber's Caesars Interactive Entertainment (CIE,) a dedicated digital gaming and entertainment business. Garber took on the role of CEO and became the initial private investor of CIE. 
Under his leadership, CIE made a significant acquisition in 2011 by purchasing Playtika, an Israeli startup specializing in creating games for the Facebook platform. Under his guidance, Caesars Interactive Entertainment flourished and established a strong online presence.
In 2013, Garber took on the role of CEO at Caesars Acquisition Company (CACQ,) a subsidiary of Caesars Entertainment listed on NASDAQ. Under his leadership, CACQ acquired various assets, including Caesars Interactive Entertainment (CIE,) the World Series of Poker and Playtika. CACQ also controlled several renowned Las Vegas hotels and casinos, such as Planet Hollywood, The Cromwell, Bally's and more. 
In 2016, CIE announced the sale of Playtika to a Chinese consortium for $4.4 billion, marking one of Israel's largest-ever sales. Garber's strategic decisions and management were credited with helping save Caesars Entertainment from bankruptcy. 
He concluded his tenure at CACQ in 2017 following the successful merger with Caesars Entertainment and the Playtika sale. Notably, in January 2021, Playtika went public on NASDAQ with a staggering enterprise value of $11 billion, making it the largest IPO of an Israeli-based company.
Charitable Endeavors
Beyond his involvement in the gambling industry, Garber has demonstrated a deep commitment to philanthropy and community development. Garber and his wife, Anne-Marie Boucher, have demonstrated a deep commitment to philanthropy, investing both their time and financial resources into various charitable endeavors. 
Garber served as the co-chair of the 2020-2022 Combined Jewish Appeal campaign in Montreal, where they successfully raised an impressive $130 million. In addition, he also co-chaired the 2016 Centraide (United Way) campaign in Montreal, which raised $55 million for the community.
Garber's philanthropic involvement extends beyond fundraising campaigns. He has taken on the role of chairman for several annual fundraising events benefiting prominent institutions such as The Montreal Museum of Fine Art, The Montreal Museum of Contemporary Art, The Goodman Cancer Centre, The Douglas Mental Health Institute, The Cummings Senior Citizens Centre, The Montreal Children's Hospital and The St. Mary's Hospital. 
He also serves as a board member and former chairman of the faculty advisory board of the McGill University Faculty of Medicine, demonstrating his dedication to supporting medical education and research.
Together with his wife, Garber established The Garber Family Postdoctoral Fellowship in Hereditary Cancer at McGill's Faculty of Medicine, as well as the Garber-Rovinescu Priorities Fund for brain research at the University of Ottawa Brain and Research Institute. 
Their philanthropic efforts extend internationally as they support Aleh Jerusalem and Aleh Negev hospitals in Israel, with Boucher serving as a board member. They are also ardent supporters of the St. Mary's Hospital, with Boucher holding the position of Past-Chairwoman of the Board. Additionally, their support extends to the Weizmann Institute in Israel, where Boucher serves on the International Board.
To commemorate Boucher's 50th birthday, Garber established the Anne-Marie Boucher Scholarship Prize endowment at her former high school, Mont de Lasalle. The scholarship aims to encourage students to complete their education, as the school has been grappling with a high student dropout rate. Boucher actively oversees the annual program and takes part in awarding the scholarship.
Recognizing Garber's significant contributions to the community, the Hall of Honour at Bialik High School in Montreal was named in his honor. This distinction is a testament to his lasting impact on education and the school's expansion in 2009.
Through their philanthropic endeavors, Garber and Boucher have demonstrated a profound commitment to making a positive difference in various areas, including healthcare, education and cultural institutions. Their generosity and active involvement have undoubtedly left a lasting legacy in the communities they support.
Championing Responsible Gambling Practices
As an influential figure in the gambling industry, Garber has consistently advocated for responsible gambling practices. He implemented player protection measures, collaborated with industry stakeholders, supported research and education, emphasized transparency and compliance through the use of safer payment systems like cryptocurrencies and blockchain and contributed to philanthropic efforts focused on gambling addiction prevention and treatment. 
As the CEO of Caesars Interactive Entertainment, he prioritized the implementation of responsible gambling tools and age verification processes. Garber actively collaborated with regulators and organizations to promote responsible gambling practices and ensure player well-being. He supported research, raised awareness and contributed to initiatives that address gambling addiction. 
By advocating for transparency and compliance, he emphasized fair play and the protection of vulnerable individuals. Garber's philanthropic efforts in mental health and addiction treatment continue to demonstrate his commitment to addressing the social impact of gambling.
Awards and Recognition
Garber's notable achievements and contributions have garnered recognition and prestigious accolades. In 2019, he was inducted into the Wall of Fame at Vanier College, acknowledging his outstanding accomplishments. The following year, Garber received the Order of Merit from the University of Ottawa Faculty of Civil Law, highlighting his exceptional contributions to the field. 
In June 2019, he was honored with the Order of Canada, an esteemed recognition bestowed by the Governor General of Canada. This prestigious distinction recognized Garber for his entrepreneurial endeavors, philanthropic leadership and unwavering commitment to advancing education, healthcare and culture in Canada. 
Garber Today
In an interview with the "Montreal Gazette," Garber stated: "I did not grow up affluent and that inspired me to outwork a lot of people who lacked hunger. Plus, I chose the right wife, the right business domain and the right colleagues." He continues to use this personal platform to make an impact. 
Garber continues to participate as an investor and board member in various ventures in collaboration with renowned private equity firms. He serves as a minority owner and board member of the National Hockey League (NHL) team Seattle Kraken alongside prominent stakeholders such as TPG Capital founder David Bonderman, film producer Jerry Bruckheimer and Amazon CEO Andy Jassy. 
Garber also holds board positions in organizations like the One Roof Foundation in Seattle. He is also a co-investor and board member of Rackspace, the Lanvin Group (including Lanvin and Wolford,) Shutterfly and Aiola.com. Notably, he served as the inaugural Chairman of Invest In Canada, a government agency facilitating foreign direct investment in Canada.
Try Out Another Titan of the Gambling World, BetMGM
A titan in its own right, BetMGM is a leader in online gaming. Register to experience cutting-edge casino table games like online poker, blackjack, baccarat and a host of other variety games. You can even try out online roulette and casino rewards for high rollers who enjoy the many live dealer casino games at BetMGM.