Step into the world of casino architecture where creativity meets opulence, where grandeur takes shape and where every detail is meticulously crafted. Discover the captivating realm of casino designs and the visionary masterminds behind them. From the iconic land-based casinos that exude glamor to the digital wonders of online casino experiences, explore the artistry and innovation that shape these immersive gambling environments. Embark on a journey where architectural marvels and cutting-edge technology intertwine, creating unforgettable spaces that ignite the thrill of possibility. Take a closer look at casino design.
The Most Important Aspects of Casino Design
Designers of casinos are masters in the art of creating a harmonious blend of elements that captivates and enthralls visitors, elevating the gaming experience to unforgettable heights. Iconic architectural features, such as grand entrances, stunning facades and eye-catching landmarks, create a sense of awe and leave a lasting impression on visitors.
Layout, Flow and Attention to Detail
Top designers meticulously plan casino layouts to optimize traffic flow and ensure seamless navigation. From the strategic placement of gaming areas to carefully crafted aesthetics, every detail is considered. Intricate floor patterns, stylish furniture and cohesive design elements contribute to a visually appealing and immersive casino experience while maintaining a clean and fresh appearance despite heavy foot traffic. Narrow walkways encourage slower movement, creating an environment that keeps players engaged and immersed in casino table games.
Theme, Atmosphere and Lighting
Themes breathe life into casinos, captivating visitors with immersive worlds inspired by ancient civilizations, opulence or fantasy realms. No clocks adorn casino walls, allowing players to escape reality and lose track of time in a world created to thrill. Designers skillfully blend natural and artificial lighting, striking a balance between excitement, comfort and visibility for an unforgettable experience.
Colors, Materials and Seating
The choice of colors and materials greatly impacts the visual appeal of a casino. Designers select colors that evoke the desired emotions and incorporate high-quality materials that exude luxury and durability. Comfortable seating is essential for visitors to enjoy their gaming experience. Comfort and functionality in design ensure players can relax and focus on their favorite games.
Innovative Technology and Acoustics
Incorporating cutting-edge technology is a hallmark of top designers. From interactive displays and digital signage to state-of-the-art gaming machines, technology enhances the overall gaming experience and keeps the casino at the forefront of innovation.
Sound design is carefully considered to create an engaging and immersive environment. From the background music to the sounds of slot machines, designers create an audio experience that complements the overall atmosphere. At the same time, the best casinos hire top performers to keep their customers entertained. This is one of the ways casino style influences fashion.
Safety and Security
While aesthetics are important, designers prioritize the safety and security of visitors. Incorporating surveillance systems, emergency exits and proper crowd management are crucial aspects of casino design.
Masterminds of Design
Now that you know what goes into the best casino designs in the world, meet some of the master designers behind them.
Marnell Corrao Associates
The Borgata Hotel Casino & Spa in Atlantic City, New Jersey, designed by Marnell Corrao Associates, boasts contemporary design, a wide range of games on a spacious casino floor, luxurious accommodations, renowned dining options, vibrant nightlife and top-notch entertainment venues. It offers a complete resort experience, blending elegance, entertainment and relaxation in a single destination.
Jay Sarno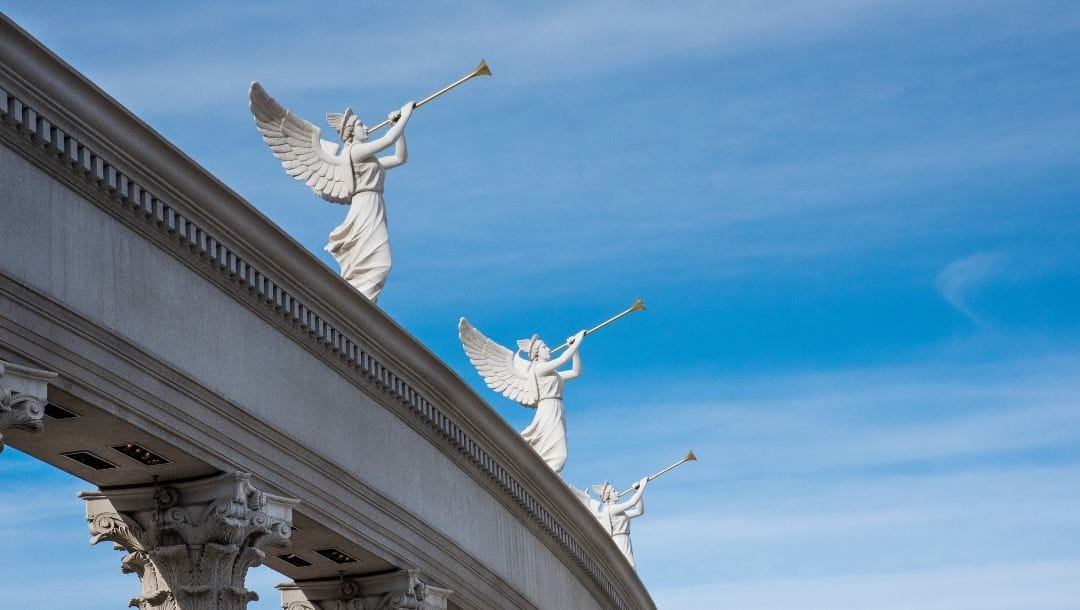 His 1960s masterpiece, Caesars Palace in Las Vegas, Nevada, epitomizes grandeur and opulence. With its Roman-inspired architecture, lavish interiors and iconic landmarks like the Forum Shops and Colosseum, this legendary casino immerses visitors in a world of luxury and extravagance, beautifully brought to life through Sarno's visionary design recalling the massive cinema sets of the day, such as the epic historical films "Ben Hur" (1959) and "Cleopatra" (1963.)
Paul Steelman
This renowned Las Vegas architect has left his mark on buildings across the globe, but his most ambitious project to date is Resorts World Las Vegas. With a floor space amounting to a staggering seven million square feet, it stands as the second-largest first-phase project in the city, second only to CityCenter. Steelman's expertise in casino architecture shines through in this monumental undertaking, showcasing his commitment to pushing boundaries and creating exceptional spaces.
Veldon Simpson
Simpson (renowned as the architect behind The Luxor) drew his inspiration from ancient Egypt, a theme often associated with gambling. The casino's exterior is adorned with unique structures: a sphinx and a pyramid. While The Luxor may not cater to those seeking a cutting-edge and contemporary design, it aims to captivate and impress visitors. Its one-of-a-kind exterior design sets it apart, making it a remarkable casino that embraces a distinct aesthetic.
Charles Garnier
The 1863 Casino de Monte-Carlo in Monte Carlo, Monaco, is a playground for the rich and famous, situated in a breathtaking location overlooking the Mediterranean Sea. It showcases Garnier's architectural brilliance and is a monument to the excess of its location. The casino's grand facade, ornate interiors and Belle Époque style exude timeless elegance and an atmosphere of glamor and exclusivity.
Daryl Jackson
The designer of Crown Casino and Entertainment Complex in Melbourne, Australia, Jackson showcases his architectural prowess through its modern and sleek design. Nestled along the banks of the Yarra River, this destination beckons with its modern architectural marvels, vast gaming floors and an abundance of entertainment choices. Spanning over 200,000 square feet, it offers a remarkable array of amenities, including 2,000 hotel rooms, restaurants and a myriad of shops. Step into this extraordinary casino and immerse yourself in a world of limitless excitement and luxury.
Dennis Lau and Ng Chun Man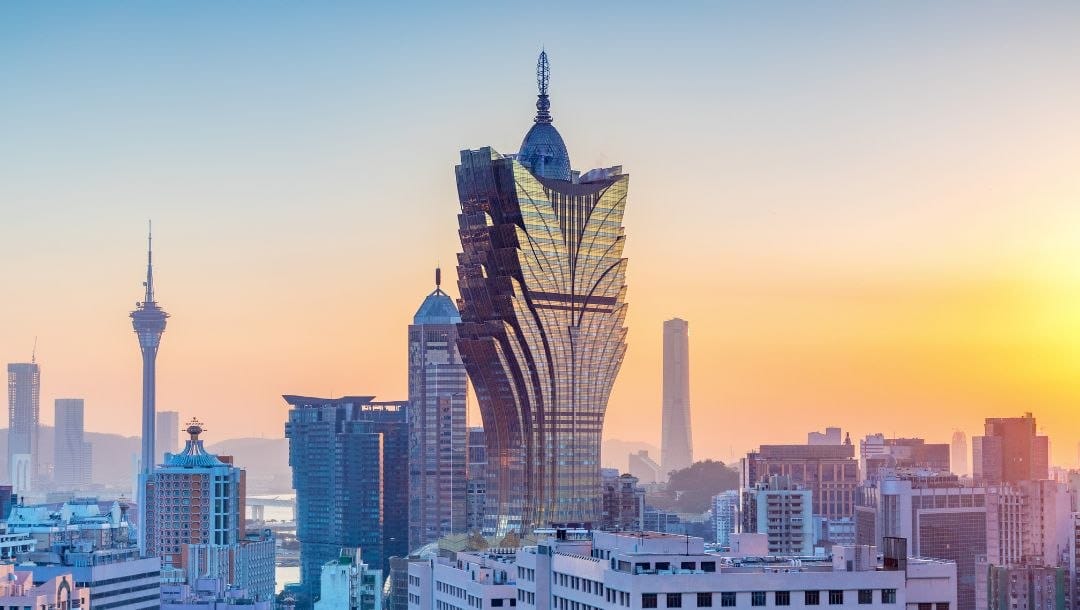 Among the 38 casinos in Macau, one casino towers above them all. The Grand Lisboa, created by two Hong Kong architects, is the tallest building in Macau at 47 stories tall. This daring design reflects the city's rich heritage and oceanic allure. With its opulent interior reminiscent of a bygone era and panoramic views of the skyline, the Grand Lisboa offers a unique and captivating experience for visitors.
What is the biggest casino in the world? That honor goes to the Venetian Macau. It's not as tall or elegant as the Grand Lisboa, but with an area of 10,500,000 square feet, it's definitely bigger.
Experience the Best Casino Games at BetMGM
Land-based casinos may impress with their stunning designs, but it's hard to beat online gaming's unique combination of convenience and entertainment value. Register at BetMGM to find out just how much fun recreational online gambling can be as you explore the world of online slots, casino table games and live game shows.