Fashion trends have been heavily influenced by the glitz and glamor of the casino. In 2017, the famous fashion house Moschino used the Las Vegas casino, with its lavish, extravagant clothing, as the inspiration for its 2017 MADE Fashion Show. Even in an age of online casinos, there's a very strong link between casino culture and fashion. There's no question that casinos have played a vital role in how fashion has evolved over the years. Take a closer look.
Casino-Themed Attire
Casino-inspired outfits have always been a thing. Think sequined dresses, full-body suits and, naturally, tuxedos. The classic tuxedo, inspired by James Bond and his love of casinos, has had an enormous impact on men's fashion, from the 1960s up until today. These gambling clothes personify elegance and sophistication — after all, it'll be hard to make a fashion faux pas with a neatly-cut tux.
However, even the trusty tuxedo has gone through some interesting fashion permutations. It's moved from black to other more interesting colors and fabrics. In addition, tuxedos, though they've been in and out of fashion for women since the 1920s, are back in. With its element of rebellion, this fashion trend was ramped up by Kristen Stewart at last year's Academy Awards when she paired a tuxedo jacket with custom-made hot-pants. But it's not just haute culture; casino-themed attire has appeared in urban streetwear as well.
Branded Clothing
Online casinos have definitely played a role in the increased popularity of certain branded clothing. Fashionistas, inspired by this online casino trend, frequently sport clothes with logos and designs from their favorite gambling site or virtual game. Celebrities can also be spotted wearing these kinds of branded items at red carpet events.
Branded clothing ranges from casual t-shirts, or streetwear, to elegant ensembles. These items of clothing will feature a subtle, but unmistakable, nod to the casino, such as a roulette wheel or an online casino logo. This fashion trend offers wearers a number of benefits — for example, acting as a great conversation starter at a party. It also makes it easy to spot people who enjoy live dealer casino games or online slots.
Accessories With Casino Themes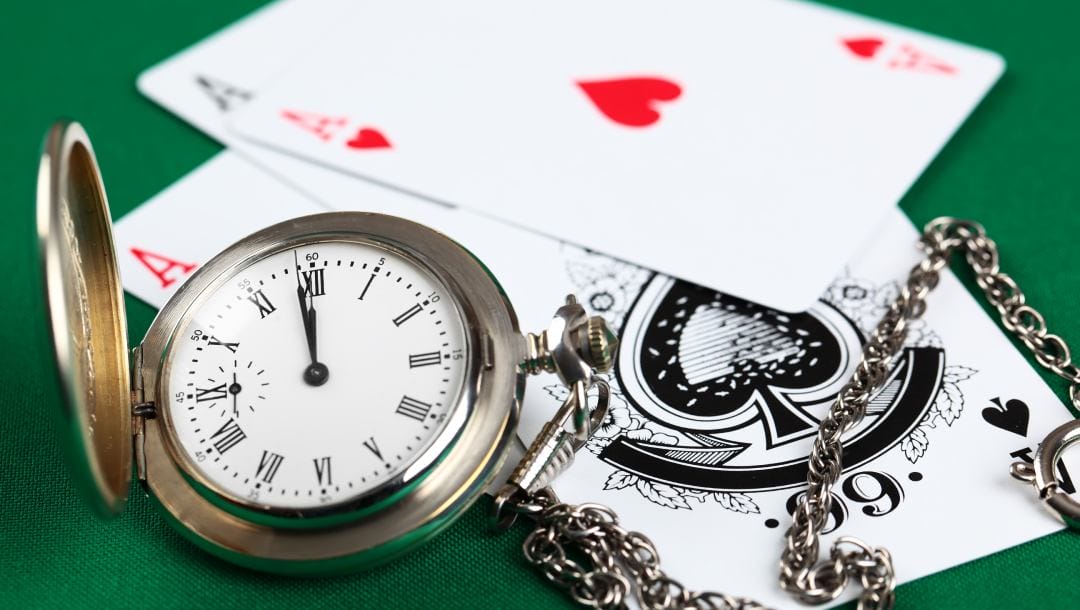 Many fashion accessories pay homage to casino culture, whether the reference is to online or land-based casinos. Some of these casino-themed accessories will undoubtedly bring a touch of excitement to your wardrobe — or complement that perfect poker night outfit.
Sparkle
From the Bellagio in Las Vegas to the Casino de Monte-Carlo in Monaco, casinos are glitzy and glamorous. Glitter, a definite casino trend, has made its way to all kinds of accessories, including crystals and rhinestones, to enliven gowns, shoes, or brightly-colored purses with dazzling details. This is quite literally a brilliant way to embrace a high-energy, online casino trend. A glitter-enhanced look can even be used to embellish the face or body: add glitter eyeliner, or use sequins and rhinestones to enhance cheeks and hands.
Playing Card Clutches

Designers have used playing cards, an iconic symbol of the casino, to excellent effect for handbags. This lively fashion accessory may include a queen of hearts-adorned clutch or an entire deck of cards emblazoned on a bag.
Casino-Themed Jewelry
Because of the popularity of casinos, many eye-catching jewelry accessories incorporate an online casino trend. Think of slot machine charm bracelets, for example. They feature miniature slot machines, including levers and spinning reels. This kind of bracelet conveys a feeling of excitement and luck with any outfit.
Casino chip cufflinks give a casino vibe to any formal attire. They're also sure to spark conversation at any black-tie event. Another option is a roulette wheel watch. The intricate design of these timepieces adds a timeless touch to your wrist. 
The Influence of Casino Culture on Streetwear
Over the years, streetwear has frequently taken its cue from online casino culture. Clothes featuring casino-inspired designs are popular. This fashion trend is, in part, a consequence of the rise of social media influencers who can often be seen wearing these outfits in videos and photos. This has inspired others to try out the look for themselves. Fashion choices become a way of showing that one enjoys a good game as much as a good look.
Enjoy An Exciting Atmosphere at BetMGM
The great thing about playing casino games through a casino online app is that you can choose whether you want to dress up or not. The tuxedo or haute couture dress is not mandatory. Register today to play at BetMGM. Whether you enjoy the communal atmosphere of live dealer casino games or the more solitary thrill of an online slot, you're sure to find something to grab your attention.