If you play poker online and are interested in trying some more competitive poker games or are a serious player looking for a new place to play, you can't go wrong with joining the best online poker tournaments at BetMGM. Learn about all the great events that you can take part in at our site.
The different tournaments you can enjoy
BetMGM has a great range of online poker tournaments for you to play. Find out more about each format below.
Daily tournaments
You'll never be short of daily tournaments to play in at BetMGM. From Monday to Sunday, we have a variety of events across several formats, including No Limit Hold'em and Pot Limit Omaha. Some of these tournaments include the $200 Gtd Turbo Re-Entry, $1,000 Gtd Turbo Re-Entry and PLO8 6-Max. The buy-ins for these events can be as little as $2 or reach $55 or more, with certain events requiring a $109 or $215 buy-in.
Guaranteed prizes are available for certain events, although that's not the case for every tournament. Since Daily Tournaments offer a wide range of buy-ins, new players may want to experiment with some lower-budget options to grow their tournament experience. How do poker tournaments work? You'll get to see the ins and outs of the poker tournament world right here at BetMGM.
Mega Tuesday $535 Six-Max
Our Mega Tuesday $535 Six Max tournament starts at 8 pm every Tuesday and is a no-limit Texas Hold'em event. A buy-in of $535 ($500 + $35) will see you kick things off with 100,000 in chips, with a guaranteed $12,000 up for grabs. The blind levels also increase in this game – they go up every 10/12 minutes. If you are late to the game, you can still join up to the end of level 15. It's one of the best poker tournaments to play, as you can re-enter the tournament during the registration period after you bust.
Sunday $30,000 Guaranteed Tournament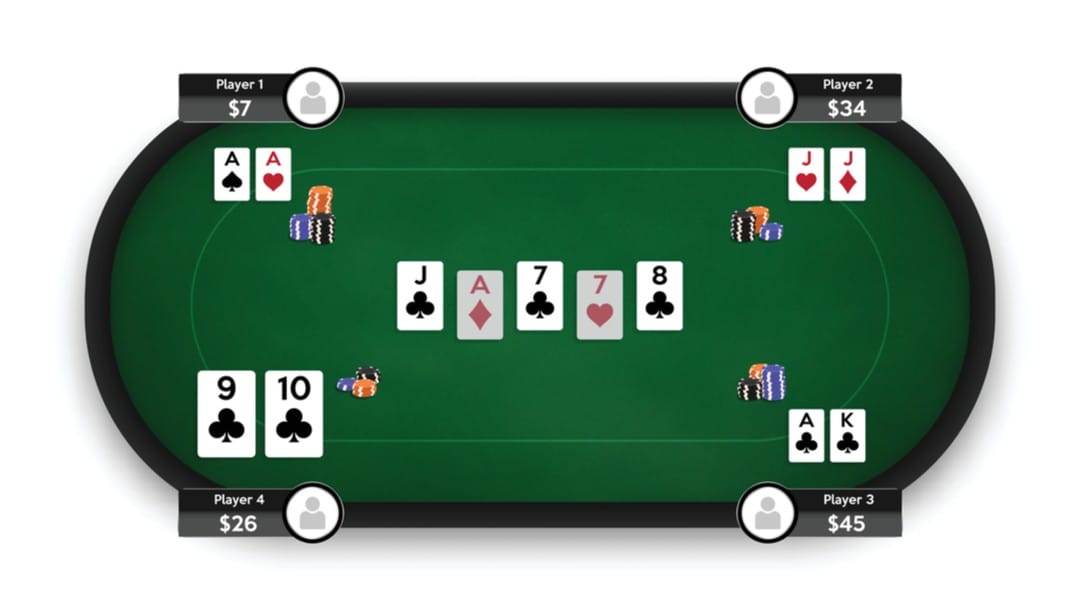 Every Sunday at 5 pm, BetMGM hosts the Sunday $30,000 Guaranteed Tournament. This no-limits Hold'em event has a buy-in of $215 and a guaranteed prize of $30,000. As with many of our other events, this tournament has blind levels that increase at regular intervals, with blinds going from 25–50 to 30,000–60,000 across 44 levels. This is one of the major poker tournaments you don't want to miss. 
Sit-and-Go Tournaments
If you're in the mood to play in a tournament but don't have the time to commit to our larger events, there are our Sit & Go Tournaments which last roughly one hour. These single-table tournaments are unscheduled and kick off as soon as a table fills up. This kind of setup could be the best poker tournament for you. These games may give you the perfect opportunity to hone your skills due to their speed and the ability to jump into a game quickly without worrying about time constraints. The buy-ins for these games can be as little as $0.10 and follow the regular, turbo or hyper-turbo formats. New players will have much to gain from these events compared to the higher buy-in tournaments, as they are fun and educational.
Progressive Knockout Bounty Tournaments
This tournament takes place on Thursday nights at 8 pm and has a total buy-in of $320. The buy-in is split into a $150 buy-in, a $150 bounty and a $20 fee. The Progressive Knockout Bounty Tournament is one of the biggest poker tournaments that stands out among all the other formats for its exciting elimination and bounty format. When you beat another player, half of their bounty is awarded to you, while the other half is added to your own. It has a guaranteed prize of $7,500, with blind levels that change every 10/12 minutes. Late registration is permitted, but only if you sign up before the end of level 15. Players can re-enter if they bust, as long as the registration period is not over.
Enjoy the best poker and more at our online casino
Regardless of whether you enjoy casual or competitive online poker (or both,) we have a great range of poker games for you to play at BetMGM. From three-card live poker and Texas Hold'em online to other exciting poker variations, you're bound to have a good time at the felt at our online casino. And when the mood strikes, you can also enjoy our bevy of other online casino games, including slot games, table games and live dealer games or even try your hand at sports betting if that's what you enjoy.
No matter what you like to play, you can join the fun and excitement when you register at BetMGM.