Over the past decade, Major League Soccer (MLS) has grown by leaps and bounds to become one of America's top sports – a hard feat to achieve with the likes of the NBA, NFL and NHL dominating the airwaves. From its beginning in 1996 with ten soccer teams, the MLS has expanded across every state in America. With the newest additions, Charlotte FC and St. Louis City SC, the 2023 season will include 28 clubs. A promising sign for the future of Major League Soccer.
As the game rises in popularity across the USA, so too is soccer betting. It's reported that each game attracts an estimated 285,000 viewers. We talk about some of the best ex-Premier League players that have moved to the MLS.
Premier League players that have played in the MLS
A significant contribution to MLS's growing success has been the players it has been able to attract. From World Cup and Premier League winners to Champions League victors, the MLS is becoming a haven for some of the greatest ever to play the game. However, these players commonly bought after their prime years in European leagues.
But, with big names comes more attention – a factor the MLS has been enjoying. Soccer betting in the USA has also seen a similar trajectory, with soccer odds starting to overload online betting sites. In no particular order, here are some of the most exciting ex-Premier League players that have graced the league.
David Beckham
David Beckham, once the poster boy for MLS, has become a global icon and has a name that extends far beyond soccer. Beckham was among the pioneering European soccer stars joining the league when he signed a five-year contract with LA Galaxy in 2007. And his connection with the MLS hasn't stopped. Post-retirement in 2018, Beckham announced his own MLS team to the world, Inter Miami CF.
Having started his career at Manchester United, he went on to win every trophy imaginable. He has produced some of the sport's most iconic moments. Think Beckham sending England to the Euros with a stunning free-kick against Greece in the dying minutes; or his goal behind the halfway line in the Premier League. From Manchester United, he moved to Real Madrid, where he would star again, before eventually joining LA Galaxy. He went on to achieve back-to-back championships, winning the MLS Cup in 2011 and 2012.
Javier 'Chicharito' Hernández
Lethal in front of goal, Javier Hernández (nicknamed 'Chicharito,') has taken the league by storm. Currently playing for LA Galaxy, he has shown scintillating form since joining the club in 2020. As far as soccer betting predictions go, Chicharito is always certain to be on the score sheet.
Over Hernández's career, he has played for some of the world's best teams. He's also captained his home country, Mexico, in the World Cup. In the Premier League, he played 157 games for Manchester United – scoring 59 goals and setting up 20 assists. After United, he played in a variety of top European leagues: France, Germany and Spain. He struggled for a starting position with Spanish side Sevilla for a time, but when LA Galaxy came calling, he saw it as an opportunity to further his legacy and become a regular starter.
Gareth Bale
The latest superstar to join Major League Soccer, Gareth Bale signed to Los Angeles FC in June 2022. The five-time Champions League winner has had a formidable career. If his opening games for LA FC are anything to go by, he looks to be an exciting acquisition.
Having started his career with Southampton, it wasn't long before Tottenham came calling. He would play 237 times for the north London club before signing to Real Madrid for $111 million. With this year's soccer World Cup looming, the MLS has come as an opportunity for the 33-year-old Bale to play regularly before the upcoming tournament in Doha, Qatar – something he couldn't do at Real Madrid.
Zlatan Ibrahimović
At 40 years old, Zlatan Ibrahimović seems to be getting better with age – just like fine wine. With 34 trophies in his career, he is one of the most decorated soccer players in history. Having signed to LA Galaxy in 2018, his introduction to the MLS made its mark straight away, with Zlatan scoring two world-class goals in his debut against bitter rivals LA FC.
Outside of the MLS, he has played for mega-clubs: Manchester United, Ajax FC and AC Milan to name a few. Winning the Champions League with Inter Milan and the Europa League with Manchester United, Ibrahimović has enjoyed success at every club he has joined – apart from LA Galaxy. Over his career, he has made over 800 appearances, scoring nearly 500 goals in the process.
Gonzalo Higuaín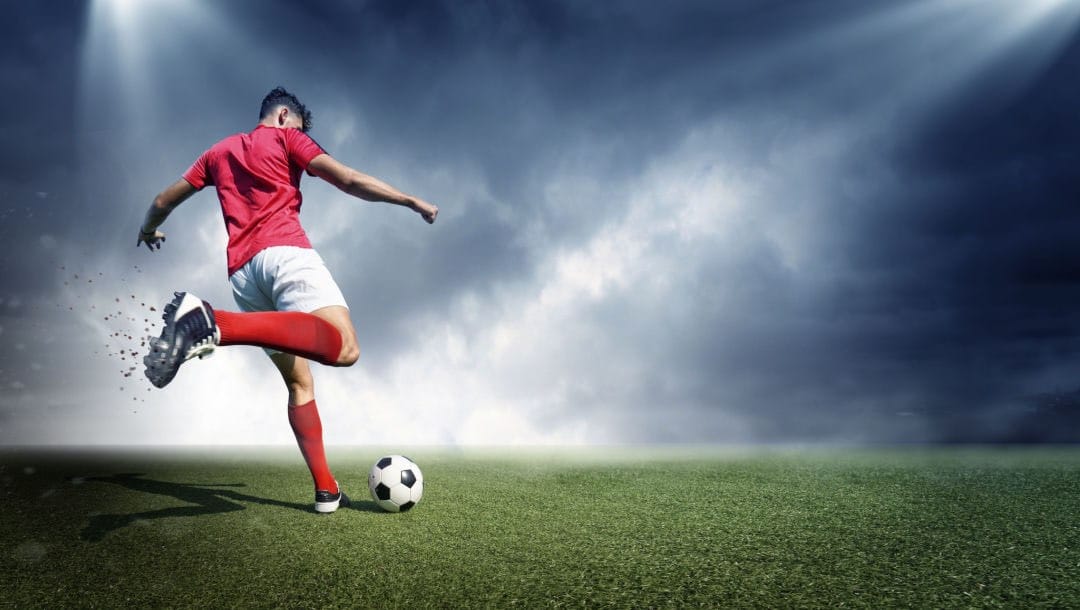 Another striker on the list, Gonzalo Higuaín, is at the forefront of Inter Miami CF's beginnings in MLS. Having played for the likes of Chelsea, Juventus, Real Madrid and Napoli, Higuaín has an impressive repertoire of skills and scoring ability. The Argentinian started gaining a reputation as one of soccer's elite players when he joined Real Madrid in 2007. He would score 107 goals in 190 appearances during his tenure. From here, he moved to Napoli and maintained his scoring form with 71 goals in 104 appearances.
However, after joining Juventus in 2016, he became unsettled and was loaned out to AC Milan and Chelsea during his three-year stint. Then Inter Miami CF came knocking at the door. Having joined in 2020, Inter Miami CF presented a place to settle and continue his impressive career without the uncertainty of being loaned out to new clubs. When focusing on soccer betting lines, make sure to look out for Higuaín.
Visit BetMGM's online sportsbook to bet on soccer
With the World Cup starting in November and MLS playoffs in the coming weeks, BetMGM is the perfect one-stop shop for keeping up to date with tips, tricks and soccer odds. Register today and visit our online sportsbook. We offer exclusive worldwide soccer betting predictions and odds, all accessible from the convenience of your online device.