The total market value of the esports industry exceeded $1 billion in 2021, making it one of the fastest-growing industries in the world. While online sports betting continues to reign supreme as the most popular pastime, esports betting definitely isn't far behind, particularly amongst Millennials and Gen Zers. This isn't surprising considering that esports betting offers a unique opportunity for fans to engage with their favorite games and potentially earn money in the process. 
Intrigued? In this comprehensive guide, we'll discuss the secrets to winning your bets, provide some history and information on esports betting, list some esports betting tips and discuss the difference between bets on esports and traditional sports bets.
A Brief History
Esports betting began in the early 2000s, but it wasn't until the 2010s that it started gaining popularity. The first esports bets were made through unofficial channels, but as the industry grew, licensed online sportsbooks began offering these types of bets too. Today, it's considered a legitimate form of online sports betting and, according to research, one in five consumers aged 18-24 in the US, UK, Australia, India, Germany and Canada is interested in betting on esports. Many experts have deemed it the "future of competitive sports."
But what's all the excitement about? For starters, esports tournaments offer massive prize pools, with some reaching tens of millions of dollars. For example, as of April 2023, Dota 2 has the largest cumulative esports prize pool, valued at $314,915,846.
The best-known esports tournaments include The International, the League of Legends World Championship and the Fortnite World Cup.
Esports Betting Tips
Ready to get in on the fun? Here are a few of our top tips for making the most of your bets.
1. Know the Game
Understanding the game and the players is crucial to making informed bets. Learn the rules of the game and familiarize yourself with the player stats and strategies, focusing on learning their strengths and weaknesses. Another way to get to know the game better is to play it yourself.
2. Keep Up With the Esports Scene
Stay up-to-date with the latest esports news, including roster changes, tournament results and player performance.
3. Shop Around for the Best Odds
Different sportsbooks offer different odds for the same event, so it's essential to compare and find the best value for your bet.
4. Manage Your Bankroll
As with all online sports betting and online casino games, set a budget and stick to it. Never bet more than you can afford to lose.
5. Take Advantage of Bonuses and Promotions
Most reputable sportsbooks online offer bonuses and promos to help maximize your winnings. Look out for welcome bonuses, free bets and cashback offers.
6. Consider Live Betting
Live betting allows you to place bets while the game is in progress, so it's possible to make potentially profitable changes to your betting strategy in real time. This can be a great way to take advantage of changing circumstances and maximize your winnings. Just be sure to stay focused and avoid impulsive bets!
7. Take a Risk
Maybe it's time to bet on the underdog? This can be a high-risk, high-reward strategy. If you have done your research and believe that the underdog has a good chance of winning, placing a bet on them can result in significant payouts.
Finding the Best Bookmakers for Betting on Esports
Wondering how to bet on sports online or how to bet on an esports tournament? Step one is to look for the best online sportsbook. These are the most important factors to consider:
1. Reputation
Read reviews and check ratings from other bettors. A reputable online sportsbook will be known to pay out winnings promptly and offer excellent customer service.
2. Esports Coverage
Choose an online sportsbook with a broad range of esports coverage. A good esports sportsbook should offer coverage of multiple games and tournaments, including popular games like Dota 2, League of Legends and CS:GO.
3. Odds
Shop around for the most competitive odds and fair payout rates.
Payment Options
Ensure the sportsbook in question offers various convenient payment options, including debit and credit cards and bank transfers. Of course, make sure all payments are 100% secure.
Customer Support
The best online sports betting sites employ knowledgeable and responsive customer support teams. Ideally, these teams should be available 24/7 to answer any questions or concerns you may have.
What Is the Difference Between Esports Bets and Traditional Online Sports Betting?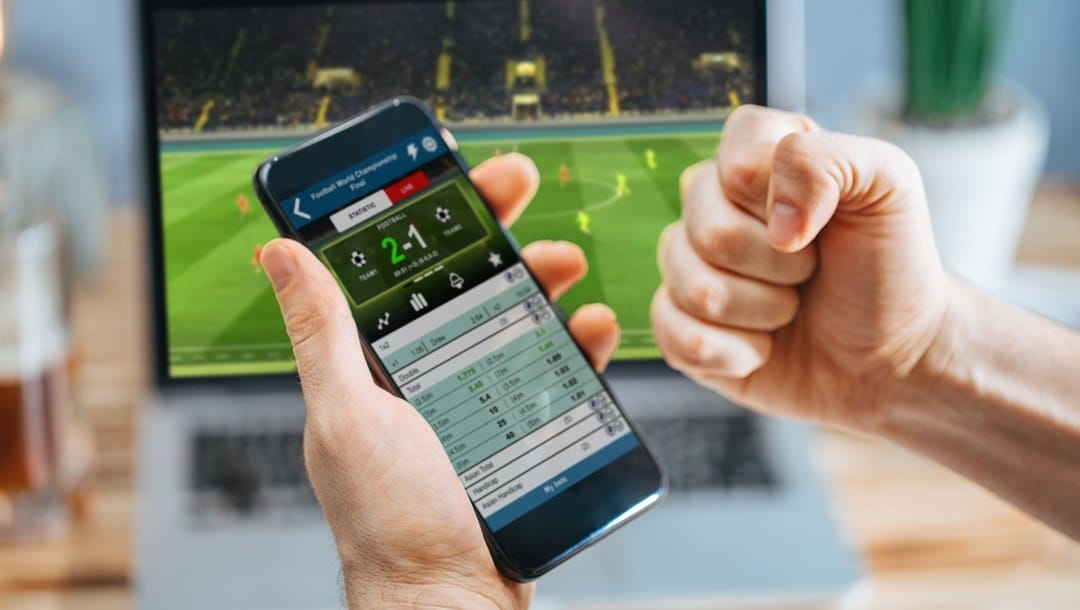 The biggest difference is the nature of the games themselves. Esports games are virtual, whereas traditional sports are physical. This means that esports bets focus more on the game mechanics, strategies and player performance, while traditional sports bets are geared more toward physical attributes such as strength, speed and endurance.
Another difference is the range of games and tournaments available. Esports offers a wide range of games and tournaments and, as the industry continues to grow, more games and tournaments are being introduced. Traditional sports, on the other hand, have a more limited selection available.
Bet on Sports Online at BetMGM
New fan wondering where to bet on esports? We're currently working on breaking into this fast-growing realm. In the meantime, you can use our world-class platform for entertaining traditional sports betting online. Bet on a broad array of sports, including football, baseball, basketball, hockey, soccer, boxing, tennis and MMA.
We also offer an expanding menu of online casino games, from live dealer casino games to online slots.
Register to explore our full offering.