The average career of a professional soccer player (in the top leagues) generally comes to an end around their mid-30s. If you're into soccer betting, then you'll know that most players know when it's time to hang up their boots, with the exception of players like Cristiano Ronaldo and Lionel Messi, who seem to be able to keep playing well into their late 30s.
The end of their playing career is usually a period of uncertainty when they are suddenly removed from the limelight and aren't making the incredible salaries that they have become used to receiving on a weekly basis. Some of these players have spent way too much of their money and aren't ready for the reality of a 'normal' life, while others seem to be financially savvy and are ready for life off of the pitch.
So, while many soccer players fail to make a splash after their sports careers, there are some who have become incredibly successful entrepreneurs and businessmen. Let's take a look at who they are.
1. Gerard Piqué
Gerard Piqué is a former Spanish defender who played for Manchester United and Barcelona and, by the age of 25, he had won almost every major honor that a soccer player could hope to win in his career. In 2010, Piqué married Spanish singer Shakira and while this may dominate his post-soccer career headlines, he's actually done really well for himself. 
He is the head of Kosmos Global Holding, which invests in a number of different industries like tennis and media. He owns FC Andorra, which plays in the Spanish third division and he hopes to get them into the Champions League in the future.
2. Andrea Pirlo
One of Italy's best-ever midfield players, Andrea Pirlo could make opponents dizzy with his skill and quick feet. If there were soccer odds for a player making a successful businessman, Pirlo would have been a good choice.
Pirlo has turned from a soccer star into the owner of a vineyard in Northern Italy. The Pratum Coller winery used to belong to his parents, but he now successfully runs the day-to-day operations and sells products across Europe.
3. Christian Fuchs
He might not be as famous as the other players on this list, but Christian Fuchs, who played for Mainz and Schalke, also has impressive business acumen (as well as a sense of humor.) He started his own video series, aptly named "No Fuchs Given," which contains a number of soccer challenges. He also has a successful esports team, which took part in the FIFA eClub World Cup in 2019. With the growth of online sports betting in the USA on esports, this could be another lucrative option for the Austrian.
4. David Beckham
Of course, David Beckham is probably the most famous soccer player when it comes to his off-field exploits. While he made a pretty penny plying his trade on the field, he and his wife Victoria Beckham have grown their empire exponentially in the business world.
He has a diverse business portfolio with different companies and investments. Everything that he owns that is soccer-related falls under his company Footwork Productions, which owns his soccer club Inter Miami. Then there's Beckham Brand Holdings, which is the company that protects his image rights and also owns Victoria's fashion brand. 
DB Ventures is the company that handles his endorsement deals, which includes everything from Jockey underwear to Tudor watches, AIA and much more.
5. Rio Ferdinand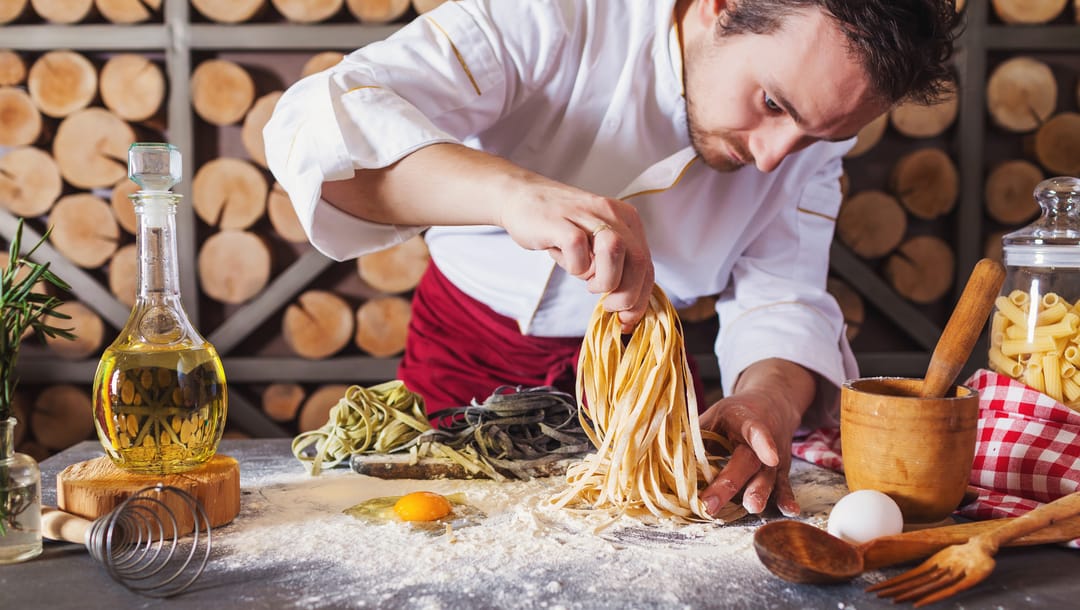 Rio Ferdinand was undoubtedly one of Manchester United's best defenders ever and, while his talents are missed on the field, he has built himself quite an empire on the sidelines too. Of course, he's renowned as being a pundit for the major games in the Premier League now but other than that he owns ventures in a wide range of areas.
Ferdinand owns a swanky Italian restaurant called Rosso Restaurant in Manchester. He has his own music label called White Chalk Music Label and has an online magazine named after his United number: #5. He also has his own fashion line under the same #5 brand that is sold in Selfridges.
Not only is his business acumen on point, but Ferdinand also has a foundation called the Rio Ferdinand Foundation that works with a variety of stakeholders to mentor and support young people in the area.
6. Mathieu Flamini
Unlike many other ex-players, Flamini's business is as far removed from fashion, soccer and sports as you could imagine it to be. The former AC Milan and Arsenal player owns GF Biochemicals and has a particularly ambitious project set for himself. The midfield maestro wants his company to create a sustainable alternative for oil-based products.
At the moment, it is the only company that mass-produces levulinic acid, which is a potential alternative to biofuels and is the organic ingredient used in many eco-friendly cosmetic products. The market is estimated to be worth about $33 million.
Get soccer betting tips with BetMGM
Of course, these are just some of the soccer players who have gone on to have success in the business world and there are sure to be new entrepreneurs from the sport when the current generation hangs up their boots too.
At BetMGM, we have the best soccer betting lines, odds and options for you to choose from.
Register with BetMGM, one of the best soccer betting sites and place your ideal soccer bet online.