Back in the day, players who scored a goal during a soccer match would jump or run with unrehearsed joy as their teammates swarmed around them in ecstatic celebration. There didn't appear to be much thought, let alone choreography, in what goalscorers would do every time they put a ball in the net.
Today, elaborate and often entertaining goal celebrations are a staple of soccer. In fact, with the advent of video games and soccer betting, they've even become a source of income for some. Take Roberto Firmino and Sadio Mane, former teammates at Liverpool FC, for example.
The two strikers carefully choreographed their celebrations (knowing that they would either combine to score or score individually) to the latest music. So much so that they copyrighted their celebrations to ensure that gaming companies would have to pay to use them in games like Pro Evolution Soccer.
Some of the best celebrations, however, are those with a poignant and often hilarious backstory. Soccer around the world is littered with examples of goal celebrations that are often more entertaining than the goal itself. Here are 15 of the most memorable goal celebrations in soccer.
1. Peter Crouch – Mr. Roboto
Who could forget that awkward yet strangely compelling celebration by Peter Crouch in 2006 when he broke out "The Robot" dance during an international friendly between England and Jamaica? The 6'7" forward was all arms and legs when he bust out the move and sent the world into a collective cringe.
Turns out he was at David Beckham's house for a party just before the 2006 World Cup and decided to try out the move on his way to the toilet. Some of his teammates caught it on film and dared him to do it the next time he scored. So he did.
2. Ronaldo – "Siu"
Ronaldo is possibly the most iconic footballer in modern history, so it follows that he would also produce one of the most iconic goal celebrations of all time. "Siu" is derived from the Spanish word "si," and Ronaldo himself said he began using it to connect with his fanbase while at Real Madrid. Whenever Real Madrid won, the crowd would scream "Siiiii!!!!".
Combined with the flying leap, fans began shouting "Siuuuuuu!!!" every time Ronaldo scored. Interestingly, Ronaldo debuted the celebration at a pre-season friendly with Chelsea and not at a major fixture.
3. Jurgen Klinsmann – The Dive
Considered one of the all-time German greats, Jurgen Klinsmann joined Tottenham Hotspur in 1994. His arrival raised more than a few eyebrows as he was part of the West German team that knocked England out of the 1990 World Cup and controversially "dived" in the final against Argentina, which resulted in the sending off of Pedro Monzon.
In defiance of his reputation as a diver, Klinsmann scored in his debut for Spurs and famously dived and slid along the turf in front of the Tottenham supporters at Hillsborough Stadium in a game against Sheffield Wednesday. To this day, the celebration is called the "Klinsmann Dive."
4. Robbie Fowler – The Snort
Fowler is considered one of England's all-time greats and will be remembered for his prolific goal-scoring during his time at Liverpool. However, no one will forget the celebration that got him banned for four consecutive matches during a Merseyside Derby in 1999 against fierce rivals Everton.
Everton supporters had accused the striker of cocaine abuse leading up to the game and Fowler took the opportunity to stick one to the opposition fans. Immediately after equalizing, he knelt on the ground and pretended to snort the goal line chalk in front of the Everton crowd.
5. Brandi Chastain – The Shirt-off
The US women's soccer team is undeniably the reason women's soccer has almost as large a profile as the men's game. To achieve that, many perceptions had to be changed.
A watershed moment was when Chastain put away the fifth penalty kick against China in the final, winning the 1999 Women's World Cup for the US. As she wheeled away, she ripped off her shirt, revealing her sports bra while falling to her knees in sheer ecstasy. Needless to say, a few ceilings, shirts and taboos were broken that day.
6. Lomano Lua Lua – The Flipper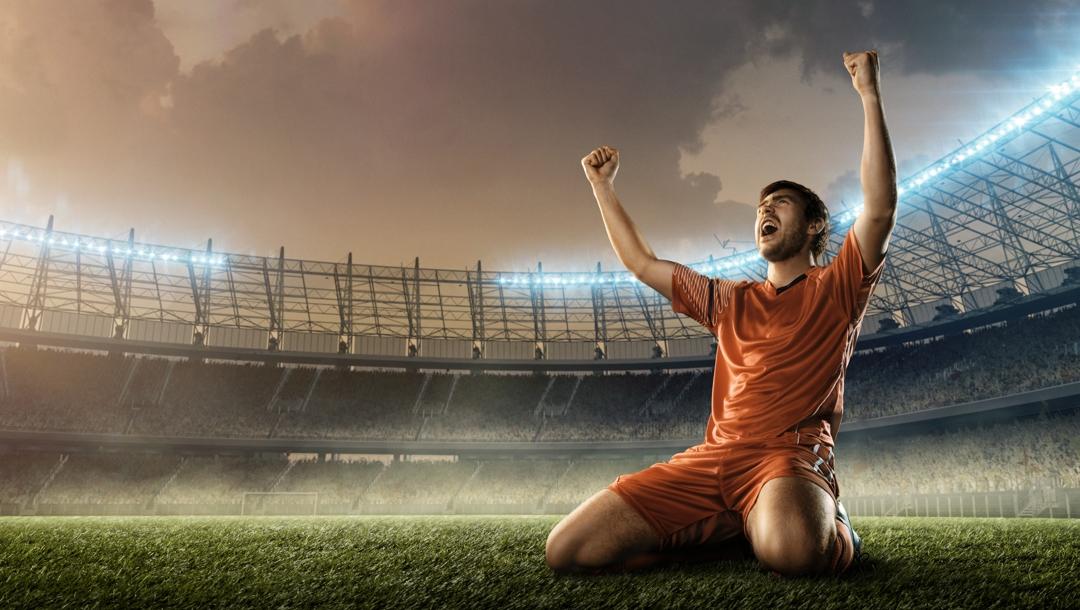 A familiar celebration is the acrobatic flip. Whether it's a cartwheel or the odd backflip or somersault, few have taken it as far as Lua Lua. The winger's ability to score spectacular goals was matched only by his celebratory antics.
Although, it did come back to bite him in the end. Warned by his manager, Harry Redknapp, that he risked injury every time he flipped and somersaulted, the carefree player got his comeuppance during an FA Cup tie against Arsenal in 2005.
After scoring, he pulled off his signature tumble and later had to go off for a sprained ankle. Clearly a result of his boisterous celebration.
7. Mario Balotelli – "Why Always Me?"
Self-proclaimed bad boy of soccer, Balotelli was never far from controversy. The Italian striker was always finding ways into the headlines both on and off the field. It didn't take long for the player to develop something of a persecution complex and he was not afraid to let the world know.
In 2011, Balotelli celebrated his derby goal for Manchester City against Manchester United by lifting his shirt up to reveal another shirt with the words "Why Always Me?". The referee yellow-carded him, but that did not seem to impart the requisite introspection.
8. Jimmy Bullard – The Lecture
Perhaps the funniest of them all was a pantomime of the team talk by Jimmy Bullard. A known prankster and class clown, Bullard pulled off one of the funniest and most iconic celebrations in soccer history.
Hull City manager Phil Brown had famously remonstrated with his team on the field when they went down 4–0 to Manchester City. He sat them down and wagged his finger furiously.
The following season, Hull City were away to Manchester City and the players had devised a cunning response. Jimmy Bullard scored the equalizer and got his teammates to sit down in a circle while he recreated the famous humiliation by the manager.
Thankfully, Brown took it in his stride and laughed along with the supporters.
Celebrate soccer with BetMGM
Why let the players have all the fun? Register with BetMGM for soccer odds, betting lines and soccer betting predictions, then try out some of your favorite celebrations when you win with soccer betting in the USA.