Have you ever been accused of being a glory supporter? It's a strange thing to be called because is there any merit in supporting a losing team? Perhaps in sports betting, there is. Read our blog today to find out more about sports betting teams and how to spot a winning team.
Defining a Winning Team
In a previous blog, where the basics of sports betting were explained, it was made clear that a selection refers to the choice of team and a corresponding outcome on which you stake your wager.
Common sense may tell you that to maximize reward you need to minimize risk and so a winning team can clearly be defined as the team most likely to win. That's who you as a bettor, should aim to spot, right? Not necessarily. Remember, in sports betting you're looking to win money and chasing win rates is only going to get you so far. Simply betting on a team that's most likely to win anyway might not yield the same return as betting on an underdog who might win against the odds. We've all seen the tale of David and Goliath play out in sports. It's part of why we get so captivated by watching games - the unexpected happens when we least expect it.
Part of knowing how to bet on sports is understanding that a winning team is a selection that will ensure you get the most out of your wager. A winning team may be a favorite like Barcelona, the Patriots or the Warriors or it may be a bottom-of-the-barrel underdog like _______ (feel free to fill in the blank here).
More on Favorites and Underdogs
When oddsmakers open a line on a game, the first thing they do is determine which team is the favorite and which is the underdog. If the game could go either way the oddsmakers will open it as a pick. Knowing the best sports betting teams does pay dividends.
When it comes to knowing how to bet on sports, it is important to recognize that there are two distinct ways to bet on an underdog or favorite - spread betting and the money line.
How to Bet on Sports: Spread Betting
In this variety of sports betting, the betting result is determined by a point spread wager (known as a cover). For an underdog to cover, the team has to win outright or lose by less than the point-spread. For a favorite to cover, the team has to win by more than the point-spread.
For example, if the Packers were 7-point favorites (-7) to beat the Cardinals and you place a wager on them, they would need to win by 8 points or more for you to win money on the bet. If they won by exactly 9 points, you would simply get your money back. If the Packers win by 7 points or less or lose the game then you lose your bet.
Alternatively, if you bet on the Cardinals (+7) then you need them to win the game or lose by 6 points or fewer to win your bet.
Money Lines
The alternative way to bet on a favorite or underdog is to place a bet where the winnings are determined solely by which team wins. This is called betting on the money line. Similar to the above example of spread betting, favorites are given a "minus" designation and underdogs are given a "plus" designation.
For argument's sake, let's say, the Packers are the favorites to win against the Cardinals. If the Packers are -200, you effectively have to bet $200 to win $100. This is because the outcome of the Packers winning is more likely so you have to risk more to win.
On the other hand, because the underdogs are expected to lose, you stand to gain more for risking less. For example, if the Cardinals were +200 then you would only need to place a bet of $100 to win $200. In the likely event that they lost, you would lose the $100 you originally wagered.
Totals or Over/Under
Another consideration to take into account when betting on sports online or offline are totals of over/under. This refers to when oddsmakers also set a total number of points scored in a game in addition to setting a line for the underdog and favorite. It simply means that bettors can place bets on whether the total points scored will go over or under the total suggested by the oddsmakers.
Quality Bets: Finding Your Diamond in the Rough
It's clear to see that either an underdog or a favorite can be a winning team in the context of sports betting teams. Now, let's take a look at how you can make sure you have enough clarity in your decision making to pick out your diamonds in the rough.
Spot the Favorite?
Some teams are inherently better than others, and being able to identify favorites also by a process of elimination allows you to identify underdogs. Here's a short list of things to look out for when spotting favorites before you go placing bets on sports betting websites:
The pedigree of the players in the team
Current win rate
Number of injuries or suspensions in the roster
Stability in the changing room and staff
Be the Early Bird and Catch the Worm
Early season isn't just a great time for teams to get ahead and stamp their authority; they're also a great time to get one over on even the best online sportsbook. This is because subtle occurrences like staff changes have a far greater impact earlier on in the season rather than later.
Sportsbooks are also battling with different seasons from different sports across the globe. This makes it a prime time to take advantage of any changes or unknowns in sports because their effects carry more weight at the beginning of the season when it is difficult for oddsmakers to write a solid line.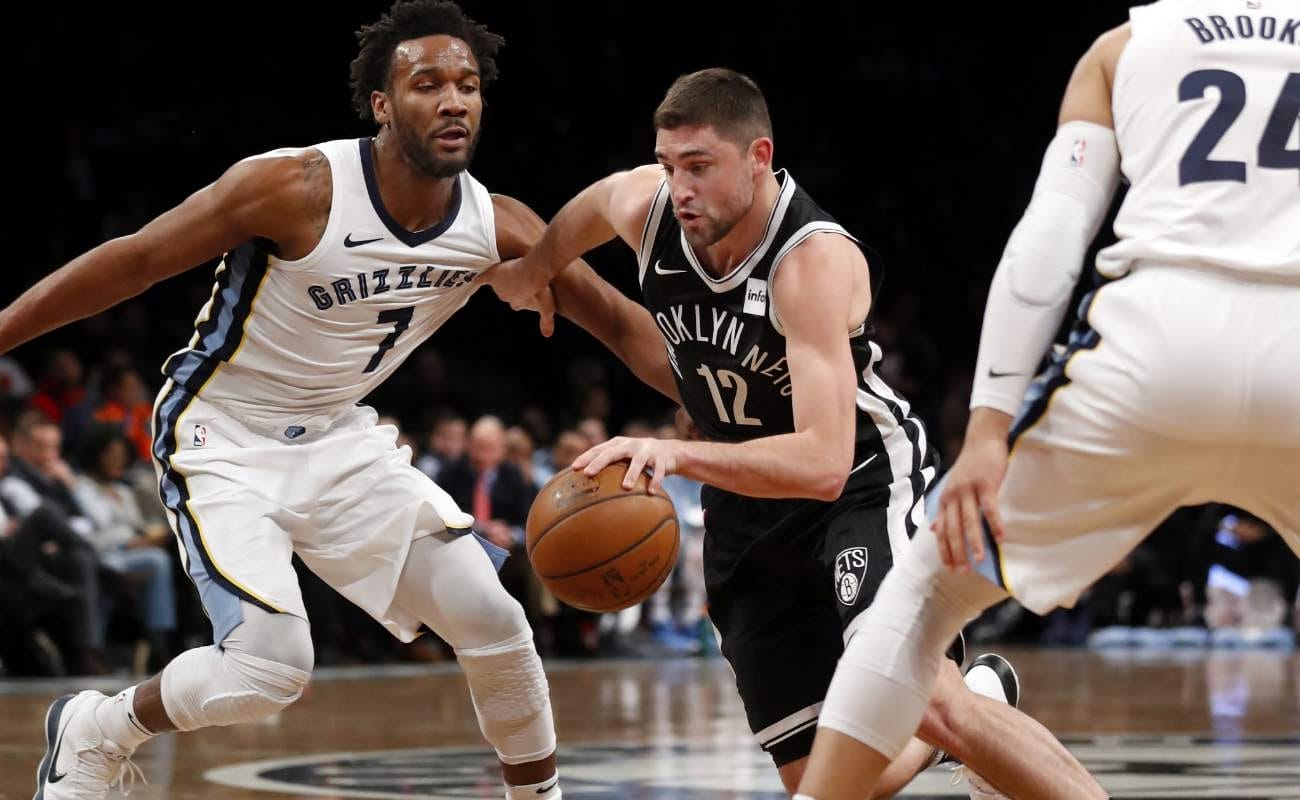 Respect the Context of Each Game
Sports is a game of variables and relying on one team to win is a risky move that promises small rewards. In every game, before placing a bet be wary of the weight of information you have and put it in the context of each particular game (current form, position on the table where games are being played, etc). This is how to bet on sports online or offline - contextually.
Value Individual Matchups
Have you ever played in a fantasy league? C'mon, we won't tell your boss that you, Larry, and Linda have been distracted by checking in on your players' performances. Your fantasy sports game knowledge is invaluable because it means that as a bettor you can use your knowledge of the individual matchups to effectively handicap a game for insights in spread betting.
Play the Long Game
Never get too caught up in the result of the last game. Teams can have bad days or unexpectedly good days, just like we do. Keeping a long perspective of performance will help beat the odds when oddsmakers have been too shortsighted.
Do the Homework
Society is currently plagued by wanting all the results without having to endure hard work. Sports betting demands hard work, especially if you have your eye on success. What's more, we live in the age of the internet so there is no excuse not to do research and for that matter, the right research. Choosing to engage in sports betting online also gives you access to a myriad of tools so you can research stats, calculate expected value and return on investment, as well as actually watching the games.
Manage Emotion and Avoiding Bias
The very thing that makes sports betting exciting is also what makes it very frustrating at times. It's critically important to manage your emotions and think clearly and calmly.
To help ensure this be wary of your own biases, try to avoid betting on your favorite teams - no matter how tempting - and where possible, place bets before the games to avoid irrational responses to sudden changes.
Bonus Hints to Up Your Game: A Few Words of Caution
Previous matchups aren't everything
Unless the same conditions from previous games are met, such as players participating.
The offense is what we find sexy in sports, but don't disregard defense. It matters because a balanced team will be able to put up wins night after night.
Take statistics with a pinch of salt
They are undoubtedly important but only so far as the proven causal relationships they have.
Don't overreact to lineup changes
The impact individual players can have on a game is often grossly overestimated. Not everyone is Kobe Bryant or Cristiano Ronaldo. Don't let lineup changes completely influence your betting strategy.
Game on: Get in on Sports Betting Today
Sports betting is an exciting world to live in because of the scope of variables and possible outcomes. The uncertainty is what keeps it exciting and rewarding.
If you have a knack for sports betting, or simply want a dependable sportsbook that will allow you to apply your sporting knowledge in a secure space for real money, register online with BetMGM today. We provide legal sports betting in a secure online environment.
New verified BetMGM NJ sports accounts will receive our Casino Welcome Package with
$25 FREEPLAY® and 100% Deposit Match up to $1000 in FREEPLAY®.
Online sports betting is available via the BetMGM app (except for horse racing) or from your computer. Sports betting house rules are available on BetMGM NJ sports and the app.
Register today for NJ sports betting and start placing your bets on your favorite sports teams.