The cynical among us might consider good deeds by wealthy soccer players as image-building public relations stunts and clever ploys to create tax havens. Yet there are some who genuinely understand the privileged place they occupy in the world and go above and beyond to change the lives of the less fortunate.
Let's take some time out from soccer betting and analyzing those soccer odds to see how some of the world's top soccer players – past and present – spend their money on charity.
Cristiano Ronaldo
Teams: Sporting, Manchester United, Real Madrid, Juventus
Age: 37
Position: Forward
Citizenship: Portugal
At the top of the list has to be Cristiano Ronaldo. He rose from poverty to become one of the highest-paid athletes in the world and has dedicated significant amounts of his time and money to charity.
In 2015, he donated more than $6m to earthquake victims in Nepal while also spending on improving medical facilities in poor areas in Portugal. As an ambassador for Save the Children, he recently launched his 'Fans with a Cause' app, which generates revenue for the organization.
The Portuguese forward auctioned his golden boot from Real Madrid for $2m and donated the proceeds to the construction of a school in Gaza.
Ronaldo also donates portions of his salary to UNICEF and World Vision and participates directly in fundraising campaigns for all the charities he supports.
Neymar Jr
Teams: Santos, Barcelona, Paris Saint-Germain
Age: 30
Position: Winger
Citizenship: Brazil
Renowned for his theatrical falls and immense skill, Neymar Jr is also a keen benefactor. Hailing from the poverty-stricken Mogi das Cruzes in São Paulo, Brazil, the player focuses most of his charity work on creating access to water, sanitation and health facilities for impoverished Brazilian communities.
In 2014, Neymar Jr worked directly with Waves for Water, a Non-Governmental Organization tasked with bringing clean water to underserved communities.
Neymar Jr's other philanthropic efforts include a $950,000 donation to COVID-19 efforts by UNICEF in Brazil and becoming an ambassador for Handicap International.
Didier Drogba
Teams: Le Mans, Guingamp, Marseille, Chelsea, Shanghai Shenhua, Galatasaray, Montreal Impact, Phoenix Rising
Age: 44
Position: Striker
Citizenship: Ivory Coast
Drogba's most famous intervention was facilitating a cease-fire between warring parties at the height of hostilities in his home country of Ivory Coast. He made heartfelt pleas to cameras in the change rooms after an international match with Sudan in 2005.
He later managed to move an African Cup of Nations Qualifier match to the Ivorian rebel-held city of Bouaké to help ease tensions.
The ex-Chelsea legend was appointed as a United Nations Development Programme (UNDP) Goodwill Ambassador as well as Vice President of Peace and Sport.
His charity work included donating his $3,5m Pepsi endorsement fee to the construction of a hospital in his hometown, Abidjan.  
Gareth Barry
Teams: Aston Villa, Manchester City, Everton, West Bromwich Albion
Age: 41
Position: Defensive Midfielder
Citizenship: England
Barry is most noted for his longevity and defensive exploits on the soccer field, but his community work is also exceptional. He's an ambassador for The Prince's Trust, an organization working to remove barriers to young people reaching their potential. Barry has also spent much of his time and money on Acorns Children's Hospice.
In 2011, the Aston Villa man became known for his involvement with the Sun and Happiness Charity, offering free holidays to poverty-stricken youth. He made his luxury villa in Málaga, Spain, available for use as a destination and encouraged other players to do the same.
In 2016, Barry donated his $23,610 bonus for his 600th Premier League appearance to the Stiliyan Petrov Foundation for sufferers of leukemia and the James Milner Foundation for healthy recreation for young people.
Juan Mata
Teams: Real Madrid, Valencia, Chelsea, Manchester United
Age: 34
Position: Attacking Midfielder
Citizenship: Spain
The creative Spaniard is noted for both his prowess on the field as well as his altruistic endeavors. His most famous and probably most impactful cause is Common Goal, a charitable project created in conjunction with streetfootballworld, an international network of non-profit organizations that aim to improve the lives of the youth through football.
Common Goal is a charitable movement that encourages professional soccer players and managers to pledge 1% of their wages to a collective fund that disburses the money to soccer charities worldwide.
To date, Common Goal has raised just over $3m from some of the most famous and successful players, managers and other organizations and companies.
Mario Balotelli
Teams: Lumezzane, Inter Milan, Manchester City, AC Milan, Liverpool, Nice, Marseille, Brescia, Monza, Adana Demirspor
Age: 32
Position: Striker
Citizenship: Italy
The impetuous Italian famed for his short temper and on-field antics is a lot more generous than his public persona projects.
The ex-Manchester City, Liverpool and AC Milan striker once donated his entire loan fee to aid the completion of a school in South Sudan and has been cited as donating half of his weekly salary to children's charities.
Marcus Rashford
Teams: Manchester United
Age: 24
Position: Forward
Citizenship: England
Although Rashford might be the youngest and most contemporary player on this list, he cuts a very mature figure for his years. The Manchester United star revealed that his life in a single-parent home in a poor community has made him sensitive to the needs of inner-city children and families.
He recently partnered with the FareShare charity, which has raised over $23m to feed vulnerable children. He also donated over $118,000 to children who depended on school meals during the lockdown.
Rashford has also pledged his support and money to encourage reading among young inner-city kids.
Nwankwo Kanu
Teams: Iwuanyanwu Nationale, Ajax Amsterdam, Inter Milan, Arsenal, West Bromwich Albion, Portsmouth
Age: 46
Position: Forward
Citizenship: Nigeria
The Nigerian forward who dazzled Arsenal fans with his silky skills is one of the world's most philanthropic soccer superstars. Apart from the numerous generous donations he's made to multiple charities, Kanu is most noted for the establishment of the Kanu Heart Foundation (KHF.)
The foundation was established in 2000 to help Nigerian children with cardiac diseases "to obtain life-saving surgeries within and outside Nigeria."
To date, the organization has successfully assisted 538 children to get open heart surgery at hospitals across the globe and has spent around $4,2m at an average of $10,000 per child.
The KHF is currently building a Cardiac Specialist Hospital in Nigeria to save costs and more lives.
Mesut Özil
Teams: Schalke 04, Werder Bremen, Real Madrid, Arsenal, Fenerbahçe,  İstanbul Başakşehir
Age: 33
Position: Attacking Midfielder
Citizenship: Germany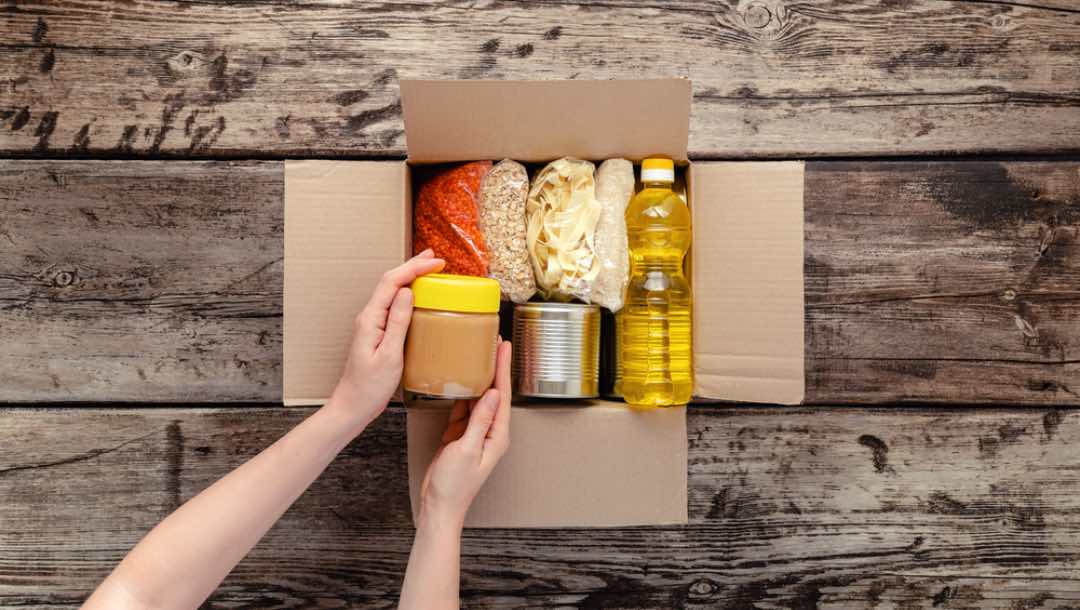 Özil, a footballer who established himself as a midfielding wizard during his time at Arsenal, is also considered a champion off the field. In 2014, Özil donated his entire World Cup winnings, around $283,320, to the BigShoe project to pay for 23 sick Brazilian children to have medical surgery.
The German's generosity didn't end there, though. In 2016, he visited the Zaatari refugee camp in Jordan; in 2017, he partnered with My Shining Star to help make a child cancer patient's dreams come true by hosting him at his private box at the Emirates Stadium.
As recently as 2019, he paid for 1,000 children's surgeries. In 2021, Özil sent food packages to 41 provinces in Turkey (his parents' home country) for people in need during Ramadan.
The German player is also very outspoken against numerous injustices around the world, including the plight of Uyghurs in China and Azerbaijanis during the 2020 Nagorno-Karabakh war, and pledged his support for Palestine during the 2021 Israel-Palestine crisis.
Héctor Bellerín
Teams: Arsenal, Watford, Real Betis
Age: 27
Position: Right Back
Citizenship: Spain
While many professional soccer players have focused their charity work on humanitarian aid, Bellerín has expanded his influence, effort and money to the environment.
He initially came to the fore with donations to victims of the Grenfell Tower fire in London through the British Red Cross and donating soccer boots to Reach Out UK, but finally found his niche in the planting of trees to arrest the impact of deforestation.
Bellerín's One Tree Planted organization sought to plant 3,000 trees for every game his club won in 2020. The project focused on the reforestation of the Araguaia Biodiversity Corridor in Central Brazil and the Urdaibai Biosphere Reserve in Spain.
How to bet on soccer games
Register with BetMGM for all your online sports betting needs! You can keep up to date with online soccer betting odds, and learn some live betting tips for soccer along the way. You can even find out about popular bets like 'low-risk high-reward' bets that combine multiple wagers into one ticket called Parlay Boosts.