If there's anything any movie buff knows, it's that popcorn is just not designed to make it past the trailers. The other universal truth is that Hollywood can't get enough of a bet-against-all-odds casino blockbuster. That's why we've listed our best casino movies of all time. Read on to find out if your favorite casino classic film made our list.
Molly's Game (Aaron Sorkin, 2017)
Stars of the Cast:
Jessica Chastain, Idris Elba, Kevin Costner
Our Favorite Quote:
"You know what makes you feel okay about losing? Winning." - Molly Bloom
Plot:
It's hard to believe that this drama, written and directed by Aaron Sorkin, was Sorkin's directorial debut - such was the quality of the finished product. This casino movie is based on the true story of Molly Bloom (Jessica Chastain), an attractive young Olympic-class skier who ran the world's most exclusive high-stakes poker game for a decade until one night she was arrested by 17 automatic weapon-wielding FBI agents. Players at her table commanded an incredible amount of wealth and included sports celebrities, Hollywood royalty, business tycoons and unbeknownst to her, even the Russian mob. When things take a turn for the worst, Molly's only ally is her criminal defense lawyer Charlie Jaffey (Idris Elba), who learns there is much more to Molly than meets the eye and definitely much more to her than the papers will have you believe.
Why we loved it:
From the uncanny resemblance of Jessica Chastain to Molly Bloom to the almost identical sound of their voices and compelling performances delivered by Idris Elba and Kevin Costner, the cast was truly made for this casino film. It's a powerful story that takes you along an emotional roller coaster set against the backdrop of a casino.
Ocean's Eleven ( Steven Soderbergh, 2001)
Stars of the Cast:
Brad Pitt, Matt Damon, George Clooney, Julia Roberts, Andy Garcia
Our Favorite Quote:
Tess: You know what your problem is? Danny: I only have one?
Plot:
Danny Ocean (George Clooney) is the man with a plan and this time he has his sights set on carrying out the biggest casino heist of all time. Danny knows that to pull off the biggest heist in history he will need to assemble a team of live-for-the-thrill risk-takers, each with a unique set of skills that can make his ambition a reality. The team of (you guessed it) eleven includes Frank Catton, Rusty Ryan, and Linus Caldwell. The mission is to get in and out of three casinos - the Bellagio, the Mirage, and the MGM Grand - with a combined total of $150 million without being noticed by the eye-in-the-sky. As if that isn't enough of a tall order, all three casinos are owned by Terry Benedict. The mission is all but impossible and won't go as smoothly as Danny Ocean might like. The film promises twists, turns, and a few chuckles along the way.
Why we loved it:
A little bit of cheek, a little bit of comedy, plenty of banter and a whole lot of smooth. It's not that you're not sure that they will do it, you have a feeling they will but they also give you ample opportunity to believe they might not pull it off. It's a timeless casino film, shot in real casinos.
Casino Royale (Martin Campbell, 2006)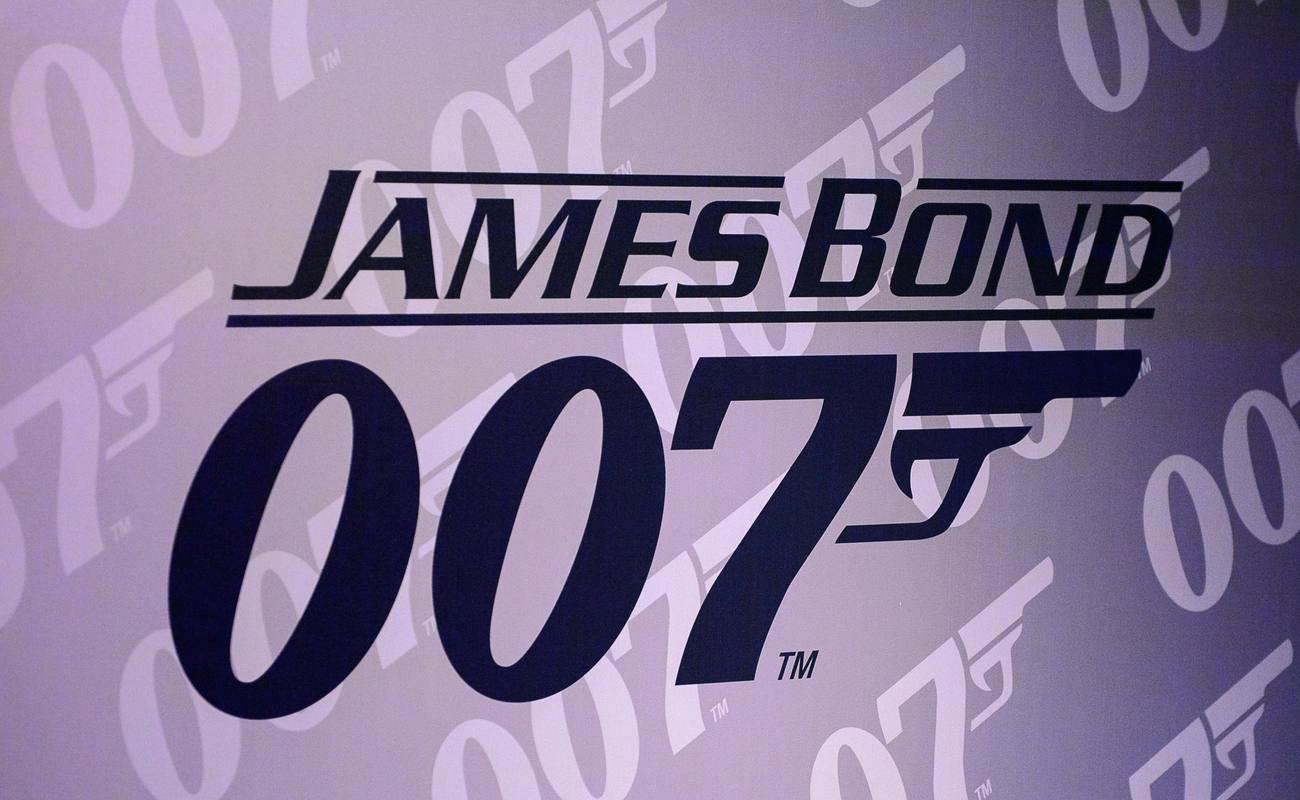 Stars of the Cast:
Daniel Craig, Eva Green, Judi Dench
Our Favorite Quote:
Vesper Lynd: You love me? James Bond: Enough to travel the world with you until one of us has to take an honest job... which I think is going to have to be you because I have no idea what an honest job is.
Plot:
Casino Royale
, while the remake of the 1967 film by the same name, is also a tale of two incredibly well-matched firsts: Daniel Craig's first outing as James Bond and James Bond's first mission as a 00. Le Chiffre is a banker to the world's terrorists. He is participating in a high-stakes, must-win-at-all-costs Texas Hold'em poker game in Montenegro. Le Chiffre needs to win back his money, in order to stay safe among the terrorist community. MI6 boss, M, sends Bond and Vesper Lynd to attend this game and prevent Le Chiffre from winning. The stakes in one of gambling's most popular casino games have never been higher for Bond and winning could very well come at a cost to his safety.
Why we loved it:
It's an excellent execution of a classic film that silences those who doubted Craig's ability to be Bond and is centered around one of our favorite casino games - poker.
Hangover(Todd Phillips, 2009)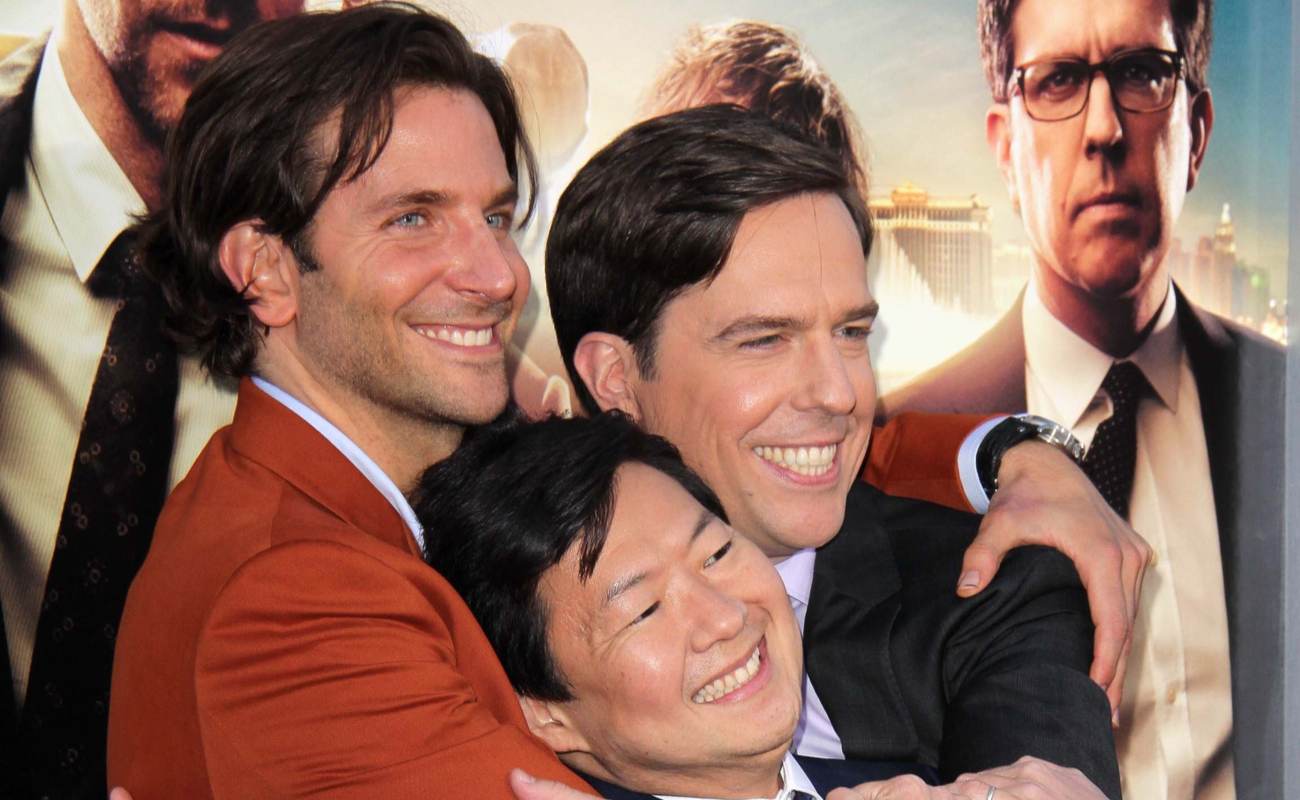 Stars of the Cast:
Zach Galifianakis, Bradley Cooper, Justin Bartha, Ed Helms
Our Favorite Quote:
Alan: This isn't the real Caesar's palace is it?
Plot:
Weddings are a special and sacred occasion but every now and then we like to bid farewell to our single lives with a night of reckless fun before settling down - the
Hangover
is the epitome of this fun and recklessness. Doug Billings and Tracy Garner are about to get married. But before the big day, Phil, Stu, and Alan decide to help Doug bid farewell to bachelordom with a bang by heading to Las Vegas for a night to remember. The problem - they don't remember. The three friends wake up in their hotel suite from the night before, with no recollection of the night's events and no Doug to be found. They have to piece together the night's events, find Doug and save his marriage while managing a well-deserved hangover.
Why we loved it:
Each of us can see a little bit of ourselves in at least one of these four friends. It makes it easy to picture living this exact experience if we haven't already had one like it. It's a hilarious take on how things can spiral out of control when you put a group of friends and one celebratory night in Las Vegas together.
Rain Man (Barry Levinson, 1988)
Stars of the Cast:
Tom Cruise, Dustin Hoffman
Our Favorite Quote:
Susanna: You use me, you use Raymond, you use everybody. Charlie: Using Raymond? Hey Raymond, am I using you? Am I using you, Raymond? Raymond: Yeah. Charlie: Shut up! He is answering a question from a half-hour ago!
Plot:
Charles Sanford "Charlie" Babbit is a self-centered and egotistical Los Angeles-based automobile dealer/hustler/bookie. This often makes him his own worst enemy. Charlie, upon learning of his father's passing, discovers that he was left a huge bed of roses and his father's 1949 Buick convertible - a car he had once stolen. Charlie also finds out that his father left $3 million to someone else and this naturally does not sit well with him. The "someone" in question happens to be Charlie's unknown older brother, Raymond. Raymond also happens to be autistic. Charlie's first impulse is to kidnap Raymond and get him to count cards in blackjack games. The two embark on a journey that takes them both well beyond their comfort zones.
Why we loved it:
It's a feel-good casino film that teaches understanding, that there's more to life and the importance of family bonds, all under the unlikeliest of circumstances.
The Cooler (Wayne Kramer, 2003)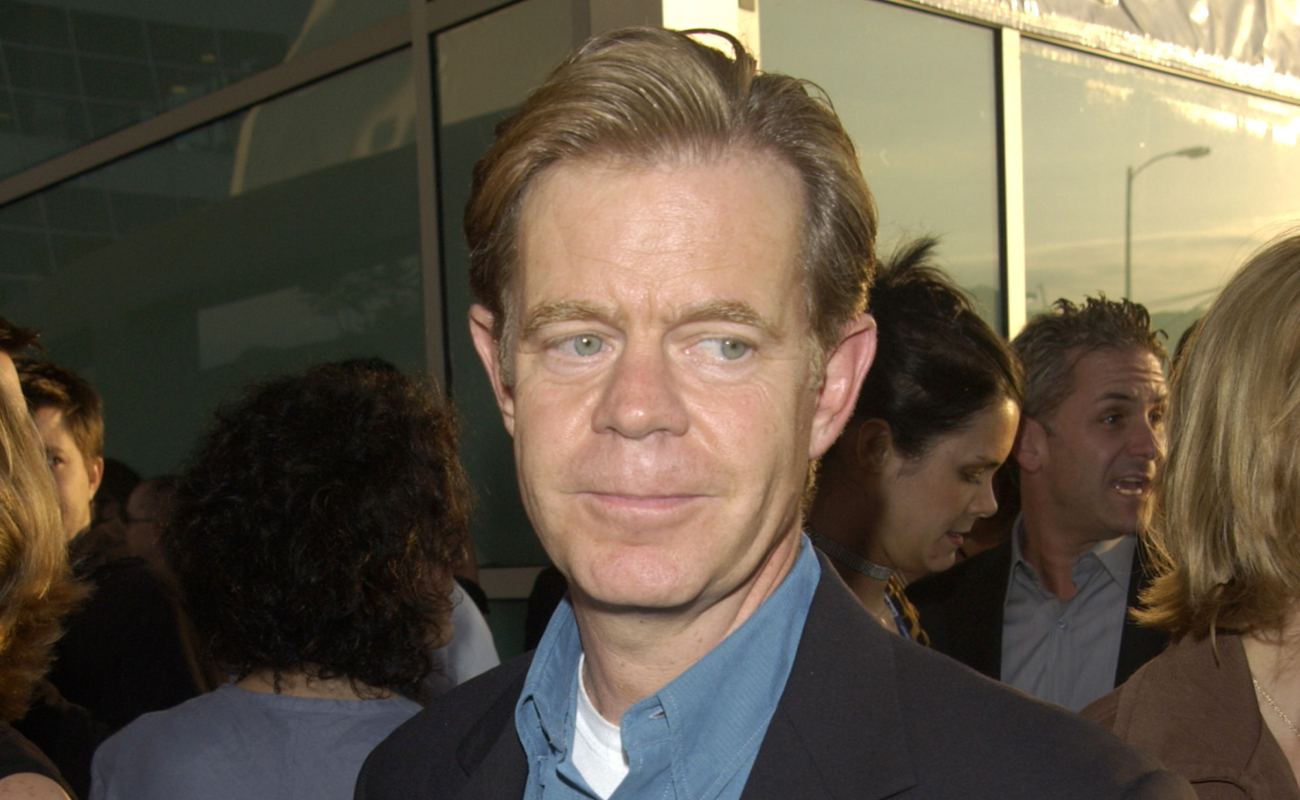 Stars of the Cast:
William H. Macy, Maria Bello, Alec Baldwin
Our Favorite Quote:
[Natalie sees herself in the rear-view mirror] Natalie: Oh my God. Bernie: Hey. You look in the mirror, you don't like what you see, don't believe it. Look in my eyes, I am the only mirror you're ever gonna need. You look in my eyes, Natalie.
Plot:
Las Vegas' unluckiest man becomes a tool for the old mob-run casinos that allow mobsters to kill any high rollers in action. Enter lady luck. The unluckiest man in Las Vegas falls in love with lady luck which throws a spanner into the usual order of things. Things take a turn and the casino director is forced to break up the romance.
Why we loved it:
Cooler is one of the best casino movies of all time because it is a departure from the usual dramatic heist format and a plot with a twist, where losing is actually a win.
Other Casinos Movies Worth Mentioning
Fear and Loathing in Las Vegas - Terry Gilliam, 1998
The Gambler - Karel Reisz, 1974
21 - Robert Luketic, 2008
Casino - Martin Scorsese, 1995
Bugsy - Barry Levinson, 1991
The Sting - George Roy Hill, 1973
Leaving Las Vegas - Mike Figgis, 1995,
Croupier - Mike Hodges, 1998
Conclusion
All these casino films have the essential elements needed to make a memorable movie:
Great characters
A plot we can follow
A theme and message we can easily be immersed in
Attention to detail
An ending good enough for us to keep the story going in our imaginations
If you feel inspired to take to the tables and play casino games today, we have all the essentials for an exciting casino experience.
BetMGM
gives you the option to play casino games online or live at our brick-and-mortar casino. Either way, you will have access to a host of different casino games, from roulette to your favorite blackjack game.
Register
to play in our online casino and live out your casino movie fantasy today, heist not included of course.