Whether it's about sports, Hollywood stars or a big win at a casino games table, everyone loves a good underdog story. The unexpected wins, seemingly impossible trials and eventual victory against all odds are all important ingredients in any heart-warming underdog story. These iconic moments are cemented in inspirational stories which are told for generations. Tales of unknown men and women who braved the stakes and became heroes, unexpected sports stars working hard to beat the odds and those whose relentless commitment to their vision saw them becoming legends after much rejection, demonstrate the power of the human heart and inspire us towards greatness. 
With games such as jackpot slots and poker, online casinos have produced some memorable underdog stories. Lives were changed by the riches that came flooding their way – just ask Cynthia Jay-Brennan who went home with $34.9 million she won on a slot machine at the Desert Inn Casino in Las Vegas. 
There are many such celebrity stories. Many of their central characters faced adversity and a troubled upbringing to become the face of Hollywood or their respective sport. Read on as we relish 10 compelling stories of underdogs we simply love to love! 
Muhammad Ali
When it was announced that 22-year-old Cassius Clay (as he was known at the time) would go head-to-head with heavyweight champion Sonny Liston in 1964, no one thought the young fighter stood a chance – despite the fact that he already had an Olympic gold medal under the belt – because Liston was the most feared heavyweight of the time. Little did people at the time know that this event would mark the beginning of an iconic career.
Clay beat Liston in only six rounds and in their second fight a year later, Liston didn't even last a single round against Clay who had by then converted to Islam and adopted the name Muhammad Ali, meaning "eminent, noble, high in rank". 
Despite facing racism and isolation and battling dyslexia, he rose to become one of the most respected athletes and inspirational people of all time. His quotes, such as "Don't count the days. Make the days count", are still used today.
Jim Carrey
Jim Carrey grew up in Toronto, Canada, in a struggling family who at times had to sleep in a VW van or tent when they had nowhere else to go. He dropped out of school at the age of 16 to work as a janitor in a factory. His debut as a comedian was a flop and he failed a Saturday Night Live audition in 1980. However, Carrey was steadfast and kept at it, eventually building a name for himself through open-mic performances at local comedy clubs. 
As his popularity spread, Carrey eventually landed a number of significant roles in popular movies such as Ace Ventura: Pet Detective, Dumb and Dumber and the brilliant and iconic The Truman Show. A true rags-to-riches story, Carrey is now worth an estimated $180 million. That's right. A once homeless kid from Toronto refused to give up and became one of the most–loved comedy stars of all time!
Ben Keeline
Ben Keeline was an Uber driver who could barely afford the entrance fee to the World Series of Poker Colossus II tournament in 2016. He borrowed money from his father and, along with 22,000 other players, made his way to the tourney to give it his all. His career was far from an easy ride and on a number of occasions early on Keeline considered throwing in the cards. However, as time went by he became one of America's most iconic gamblers.
In one tourney Keeline was forced to go all in when he had only one bet's worth of chips left. With an unparalleled string of double-ups, he not only managed to move forward but persisted right through to the end and went home as the champion, with $1,000,000 in winnings and known as the underdog all online casino table games fans were rooting for! 
JK Rowling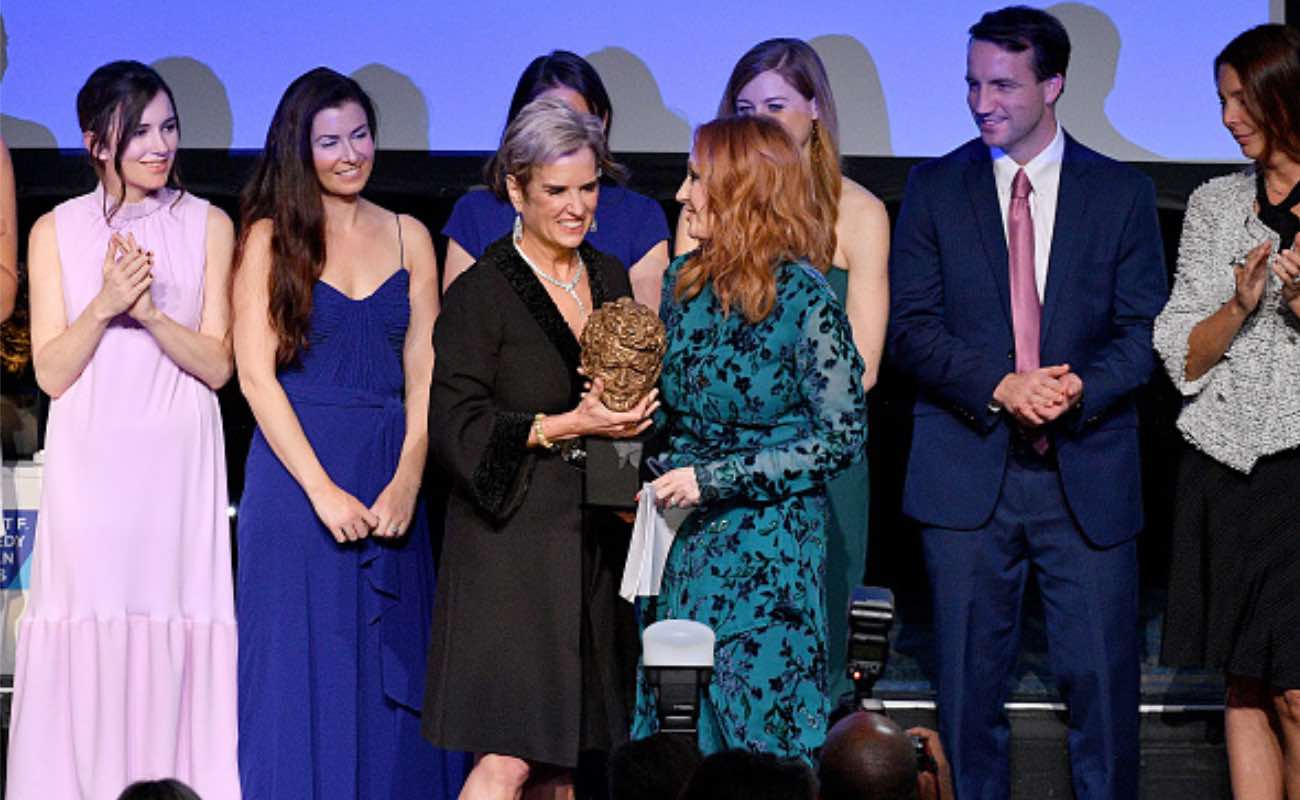 J.K. Rowling was a divorced mother with clinical depression who lived on welfare when, in 1995, she completed Harry Potter and the Philosopher's Stone. The manuscript was rejected by no less than a dozen publishing houses. 
Well, it is now safe to say that her novels are some of the most famous books ever written, having sold more than 400 million copies. In fact, the Harry Potter books are the best-selling series in history and have spawned a franchise of movies, games and even theme parks!
From living in relative poverty to becoming a billionaire by telling stories that have captivated the world, J.K. Rowling's life shows us that anything is possible. Outside of Harry Potter, she strives to make the world a better place, having donated hundreds of millions to a vast range of charities, organizations and schools. 
Jim Morris
Baseball pitcher Jim Morris was drafted by the Yankees in 1982 and spent eight years in the minors, never advancing to the majors. He then retired and went on to teach and coach at a high school for a decade. 
In 1999, Morris made a deal with his high school team that if they won district, he would try out one last time for a major league team. The team did indeed win and so Morris, age 35, tried out for the Tampa Bay Devil Rays, as it was then known. Clocking 98 miles per hour on the pitch, Morris was signed into the MLB and pitched for two years before retiring, having finally fulfilled his dream.
Louis Armstrong
Louis Armstrong was born in New Orleans in 1901. His mother gave birth to him at the age of 16 and his father abandoned the family soon after. Armstrong was raised in a poverty-stricken neighborhood locally known as "The Battlefield" and was sent to a juvenile facility at the age of 11. 
Despite his difficult upbringing, Armstrong developed a strong connection with music and went on to become one of the best jazz musicians to have ever lived. In terms of people who inspire, Armstrong shows us that if you honor your passion, nothing is impossible. To go from living in inhumane and dangerous conditions to making some of the smoothest jazz ever is indeed a beautiful underdog story.
Colonel Sanders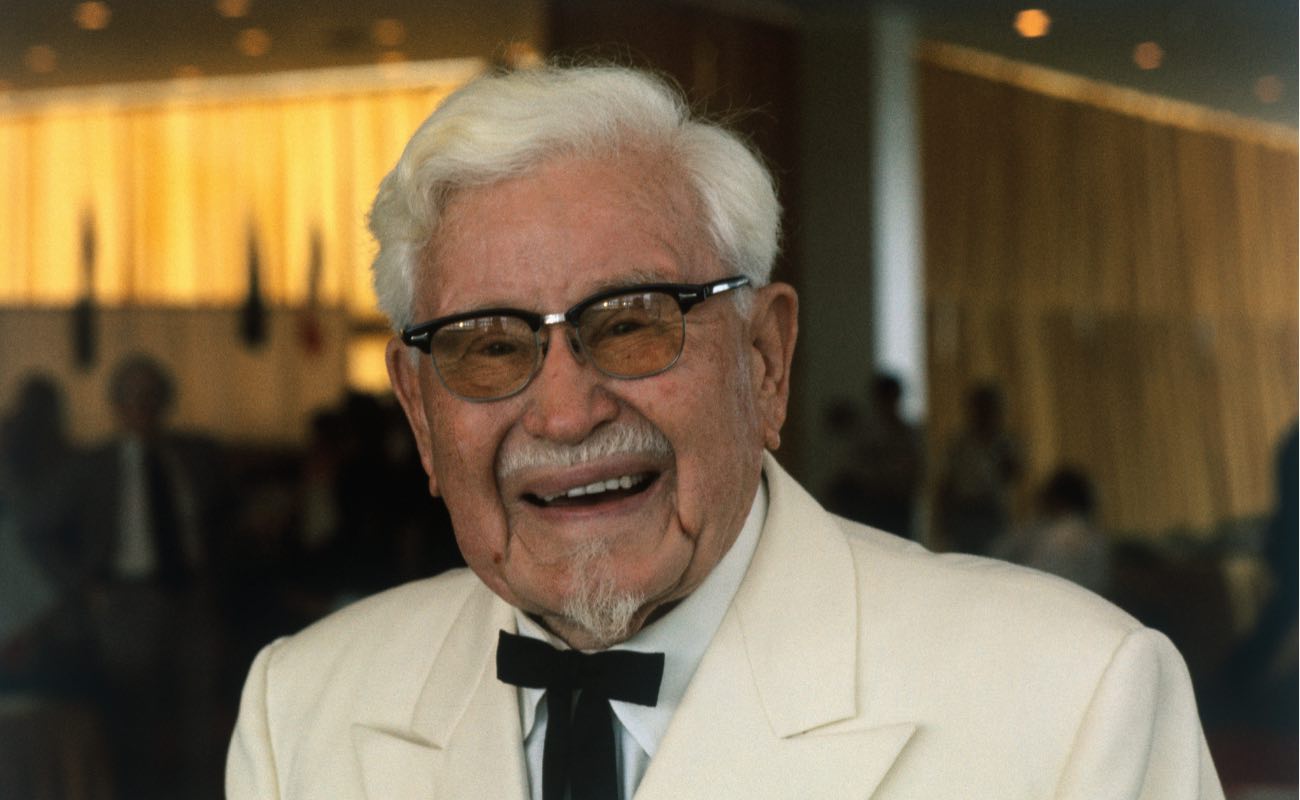 Every chicken lover's favorite white-haired grandpa, Colonel Sanders (born Harland Sanders), was a seventh-grade dropout who, after having lied about his age to enter the army, tried everything from selling tires to operating ferry boats! Eventually, he opened a small restaurant in Kentucky before setting off to travel around the country, often sleeping in his car, while spreading the news of his secret recipe for what would become the world's favorite fried chicken. 
At the age of 62, Sanders sold his first "Kentucky Fried Chicken" franchise and in 1964, at the age of 73, sold the company for $2 million. We wonder if he could ever have imagined just how popular his fried chicken would become one day. We salute you, Colonel Sanders!
Golden State Warriors
In 2007, the Golden State Warriors finally made the NBA playoffs for the first time in 13 years. At the time, the Dallas Mavericks were the West's No.1 seed, with the sixth-best mark in the league's history. Channeling their slogan, "We believe", San Francisco's Warriors managed to beat the favored Mavericks to become the first No.8 seed to defeat a No.1 seed in a best-of-seven series. However, the Warriors didn't even need seven games – they won the series 4 games to 2!
With the likes of Baron Davis and Matt Barnes orchestrating the attack, it remains one of the biggest playoff upsets in the NBA. 
Susan Boyle
Another benchmark for motivational people, Susan Boyle was raised in a coal-mining town in Scotland and lived with Asperger's syndrome, which went undiagnosed for many years. Before her breakout year, she faced distrust and criticism from just about everyone in her life but persisted all the way to stardom. When she stood on stage at the age of 47 for her first audition of Britain's Got Talent, she looked entirely out of place in front of the TV cameras and audience. The judges were clearly unimpressed, having seemingly already made up their minds about her. When asked what her intention was, Boyle said, "To become a professional singer", which many in the audience scoffed at. When asked why she hadn't made it yet, she replied, "Because I haven't been given a chance" – an experience many of us can relate to. 
However, when Boyle started to sing "I dreamed a dream" from Les Misérables, she shocked the world with her incredible voice and brought the audience (and two of the judges) to a standing ovation. Boyle has since gone on to fulfill her dreams with an incredibly successful singing career and has sold nearly 20 million copies worldwide. For those who haven't yet seen her audition, it's well worth watching on YouTube. 
Warren Moon
In 1978, Warren Moon, though being named the Rose Bowl game MVP, went undrafted because the NFL apparently didn't believe an African-American could play at the highest level. As a result, Moon was forced to go to the Canadian Football League for five years, where he won the Grey Cup every year.
At the age of 28, Moon was accepted into the NFL and proceeded to establish himself as one of the greatest quarterbacks of all time. He remains the only player ever to have been inducted into the Canadian Football Hall of Fame as well as the Pro Football Hall of Fame.
As far as inspirational stories go, Warren Moon's remains one of the most inspiring. His determination and skill paved the way for African-American's in the NFL. Creating change from perseverance is a noble feat in any career.
Play online casino games at BetMGM
Register with the best online casino to beat the odds at your favorite table games, live dealer games and online slots. With BetMGM, you can play casino games where and when it suits you, either online on your desktop or laptop or on the go on your mobile device with our casino games app.