Poker stardom is a two-way street, with a fair amount of footfall going both ways. Celebrities who play poker are never in short supply, and poker stars who become celebrities are always on the rise. One thing is for sure; online poker continues to thrive. Let's take a gander at some of the more popular players, past and present, in the world of poker. 
Celebrity appeal
Celebrities capture the imagination and, by living vicariously through them, allow us to live out our wildest dreams. We fall in love, admire, and appreciate the public personas, brazen bravado and inflated images that are projected, knowing full well it is only a hint of what lies beneath.
The "there's more than meets the eye" notion of celebrities only feeds our insatiable appetite to know more about society's outliers and overachievers. It only heightens our need to see more of them in normal, familiar or everyday settings. Every celebrity who plays poker grants us a glimpse into what lies behind the celebrity image. The celebrities who try their hand at poker come from a variety of backgrounds ranging from music to art, movies, and even sports. While we are fascinated by their feats of athleticism, the roles they can portray, and the art they create, nothing beats witnessing celebrities in an environment we know all too well. It makes them more human to see them doing the things we do. 
Celebrities who love poker bring us a step closer to knowing them better. What's more, it's always great to see these larger-than-life figures interact with each other and compete outside their area of expertise. 
The allure of poker
Any celeb poker player or gambler who plays poker will tell you that poker is more than a game of chance; it is a challenge of psychological and intellectual prowess. Each player is challenged to make important decisions with incomplete information, all the while taking into account the concealed inferences offered by your opponents and measuring the probability of what cards may still be added to your hand. 
The numerous variables at play mean that the perfect strategy simply does not exist. Instead, poker stars have to employ a range of strategies that are tailored to the opposition they face. There is no such thing as a fault-proof approach, which speaks volumes to the fact that no two games are the same. Suspense, drama, triumph and failure are part of each poker game's plot, but the story never unfolds in the same way. That's the allure of poker.
Not to mention that if the odds are in your favor, you stand a chance to win real money in poker, whether it's online poker or good old-fashioned brick-and-mortar casino poker. Other reasons why this game might appeal to you is the fact that you get to socialize and have fun in a game that is as easy to begin playing as it is complex to finally master. 
A poker celebrities list – past and present
We've established why poker has an almost irresistible charm and that we can all appreciate the allure of celebrity. Now, let's run through our famous poker stars list and see which celebrities have been so kind as to allow us average Joes and Janes to enjoy the best of both worlds. Not all of them are as gifted at poker as they are in their careers. Nonetheless, they play high-stakes games showcasing their charisma in effortlessly entertaining displays that, at times, can make our own casino experiences pale in comparison. 
Sam Simon
As if holding the title of being the man who developed The Simpsons alongside Matt Groening wasn't enough, Sam Simon also proved his mercurial talent as a poker player. He honed his skills from an early age, playing with his grandfather and then later playing in weekly games with friends. It gave him a firm foundation that later allowed him to amass a lifetime live tournament total of $344,425. 
Ben Affleck
The Oscar-award winning writer and director also doubles as a very capable card player. Despite his impressive career in front of and behind the lens, Affleck has found time to play poker. While not your typical poker tournament player, he does have a tournament win under his belt – the 2004 California State Poker Championship, where he walked away with $356,400. When he is not visiting casinos in California and Nevada, Ben has been known to regularly participate in VIP games, including those that Tobey Maguire and Molly Bloom ran. 
Tobey Maguire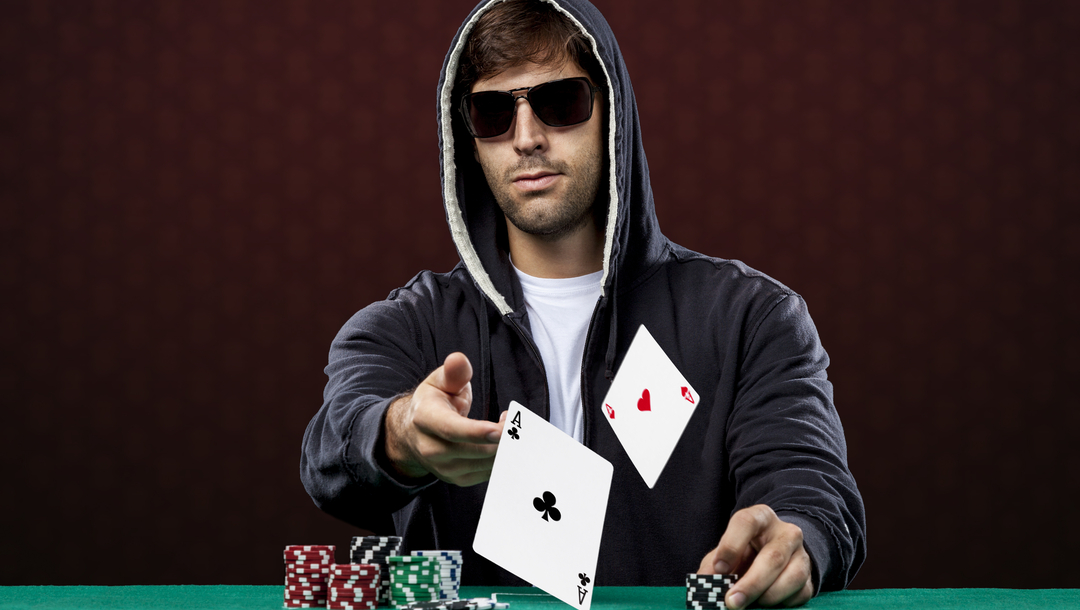 Another one of Daniel Negreanu's tutees, Maguire is widely known as a poker aficionado. The Spiderman star began his poker tournament career in 2004, playing in tournaments such as:
The National Championship of Poker

The WPT Mirage Poker Showdown

The Grand Slam of Poker

The WPT Legends of Poker
In 2004, Maguire won the Phil Hellmuth Invitational No-Limit Texas Hold 'Em event at the National Championship of Poker. Tobey has also played in several WSOP events. 
Like Ben Affleck, Maguire enjoys high-stakes private games too. He persuaded Darin Feinstein, the owner of the Viper Room, to hold these games where millions could be at stake in a single hand. The games were hosted in hotel rooms and the homes of actors. 
Eventually, Tobey Maguire took over the helm from Molly Bloom, who was originally recruited by Feinstein to oversee the games at the Viper Room. Some of the most famous poker players were involved with big-name celebrities ranging from DiCaprio to the Olsen twins and Gabe Kaplan taking part. 
In 2011, the games were shut down amid a bankruptcy investigation. Maguire was sued for involvement, alongside some other players, by one of the Ponzi scheme victims. He settled with the victim for $80,000. If that story has piqued your interest, you can find out more of the story in the 2018 Academy Award-nominated film Molly's Game. How prolific is Tobey Maguire as a poker player? His lifetime tournament winnings total $223,645. 
Shannon Elizabeth
Well-known for her comedic roles on the big screen that include American Pie, Scary Movie and Jay and Silent Bob Strike Back, Shannon Elizabeth is also a gifted celebrity poker player. Acting certainly isn't all she's known for. Her relationship with poker began as a child when she played with family. Following a budding friendship with actress Jennifer Tilly and her poker player beau Phil Laak, Elizabeth became a pro. In recent years, she hasn't been as prominent a figure as she used to on the poker scene, but her total live tournament earnings as of 2019 stand at just over $235,000.
Gabe Kaplan
Kaplan is the quintessential poker player and blueprint for a celebrity who became one of the true poker stars. He played in the Amarillo Slim's Super Bowl of Poker numerous times, as well as the World Series of Poker. His prowess as a poker player eventually led him to the World Poker Tour in 2004. His winning didn't stop there, with Kaplan going on to make several appearances on NBC's Poker After Dark, where he won each time he participated. As of 2019, Gabe Kaplan's impressive live poker tournament winnings rest just below $2 million. 
Jennifer Tilly
Jennifer Tilly's live tournament winnings total nearly $1 million. Her background as a talented actress and skilled poker player has given her the means to acquire an impressive return on the poker scene. Her celebrity is now somewhat evenly split between her roles in the Chucky movies, as the character Bonnie in Family Guy, and her standing as a poker player. It was the 1989 gambling comedy, Let It Ride, that sparked her interest in playing poker and ultimately led to her participating in tournaments from 2003.
James Woods
Actor James Woods is another famous poker player who has over 200 poker tournaments under his belt. He took part in the WPT's Hollywood Home Game series in 2004. Over the last 15 years, he has earned just over $300,000 in his poker career. Since 2018, he has over 80 tournament cashes to his credit.
Cristiano Ronaldo
Cristiano Ronaldo is the most popular footballer on Instagram and arguably the best player of this era. He also happens to be a talented poker player, thanks to his unique ability to maintain clinical focus even in the toughest of matches. For example, Ronaldo managed to beat Aaron Paul, another member of this illustrious celebrity poker list, in an epic duel. That is no mean feat.
Neymar
It seems soccer players have a penchant for poker. Alongside Teddy Sheringham, Pique and Ronaldo, we can add Neymar. Neymar has played at the WSOP and EPT Barcelona. He sure is shaking up the poker scene with his presence.
Gerard Pique
The Barcelona star and former Manchester United defender has more than proven himself as a capable poker player. Still enjoying a remarkably successful soccer career, Pique has, on occasion, also found success at the poker tables. He has taken part in the European Poker Tour and the WSOP. For someone who plies his trade on the soccer pitch, that's pretty impressive. His total live earnings amount to just over $275,000. 
Teddy Sheringham
Since we seem to have encountered a few footballers on this list, it seems only right that we include Teddy Sheringham. The Manchester United legend is easily the most prolific at the poker tables among the footballers, with a lifetime live tournament winnings total of $329,475. Sheringham has found a lot of success on the European Poker Tour and competed in the 2012 WSOP in Las Vegas in the $10,000 World Championship. Since then, poker seems to have taken a backseat, with Sheringham returning to football as a coach for West Ham United, and working for other teams following that stint. 
Rafael Nadal
Rafael Nadal is tennis royalty, and while his poker tournament performance is nowhere near as shining as his tennis career, he is also a celeb poker player. He has also been up against Negreanu in a huge publicity match. 
Michael Phelps
Remember the infamous DUI? Michael Phelps happened to be coming back from a poker game at a Maryland casino at the time. Phelps can't lay claim to some of the sizable winnings on this list, with his best result being a fifth-place finish in a $1,570 No-Limit Hold 'em event in 2008. However, the stature of his celebrity is certainly notable, even among the celebrity poker players on this list. He has also been spotted at the World Series, which is a testament to his appreciation of poker. Perhaps in the future, Phelps' poker career will be nearly as impressive as his 28 Olympic medal haul. 
Aaron Paul
Best known for his role in the Breaking Bad series, Aaron Paul is anything but an average poker player. He participated in the LA Sunset, where he triumphed in two matches and has featured in a poker game against Cristiano Ronaldo, where he suffered defeat. There have been talks of a rematch, but nothing has materialized so far. Paul has also joined the WSOP before, as well as numerous live cash games in the Bahamas. 
Kevin Hart
Kevin Hart has experienced an explosive amount of success as a comedian and actor in recent years. He has also taken his widespread appeal alongside his ability to induce laugh-out-loud humor to the poker scene. He took part in a live event in the Bahamas. Later, he returned to play poker in Monte Carlo. True to form, Kevin Hart humorously misread his hand and accidentally won a televised game. The video immediately went viral. Furthermore, Hart then bought his opponent, Mila Monroe, back in. It was a gesture that warmed the…well, heart. Kevin Hart's total winnings amount to approximately $48,000.
Stake your claim to joining our poker celebrities list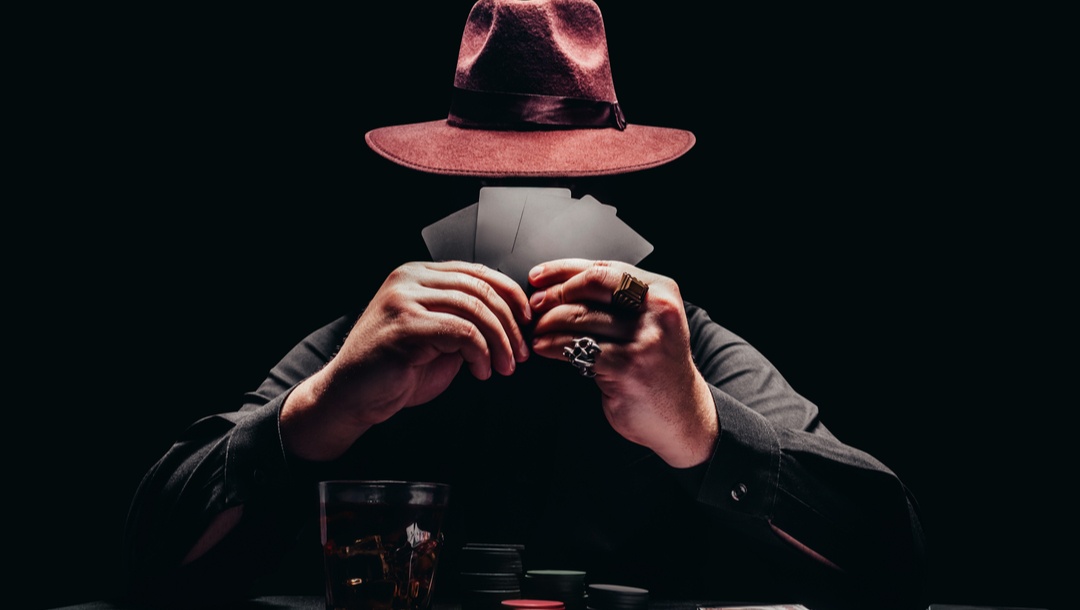 The list of famous poker players continues to grow – athletes are drawn in by the sense of competition, and artists and performers are lured by the prospect of giving their greatest performance in a bluff that tips the balance of a game in their favor. Whether you're a fan of casino poker or just watching celebrities who love poker, know that there is a place for these table games and poker tournaments.
Play poker online at BetMGM
Come along and play poker games online at BetMGM. Sign up and partake in some of the best online poker tournaments. BetMGM is a reputable online casino in the USA and offers casino players everything from online slots, casino table games and live dealer games.