Although not as popular today as previously, poker sponsorships are still desired by players looking to put their names in the history books. Before the advent of online poker, players used to put their best foot forward in the hopes of being identified as worthy of receiving sponsorship. Being backed by heavyweights and respected industry platforms remains one way of standing out from the crowd and earning additional income from professional poker pursuits as well.
What Does It Take To Become a Poker Pro?
One of the first steps towards poker sponsorship is becoming a pro at this classic and much-loved game. Given the amount of money that goes into sponsorships, poker sponsors need to be sure that the person they're backing takes it seriously and is in it for the long haul. Poker greats would agree that it takes more than just natural talent or a love for the game to become a pro at poker; research, practice, and mental strength are of utmost importance.
Despite popular belief, poker isn't just a game of luck. It requires strategy, an understanding of the basic poker rules, and knowledge of best practices. In fact, many of the steps to becoming a poker pro can be learned away from the poker table. Thanks to technological advancements, you can play poker games online and improve your skills without entering a land-based establishment. Once you've got the hang of the game, you should treat it like a business if you want to secure sponsorship.
Understand that you're not just playing for fun now and that the stakes are high. Live and online poker real-money earnings can be quite substantial, and a potential sponsor needs to see your value.
Why Is It Important to Get Sponsorship as a Poker Pro?
There are several reasons why many professional poker players may pursue sponsorships. One of the most obvious reasons is brand-building purposes and credibility. Being a sponsored poker pro is an indication of being a credible and experienced player. Other reasons why poker sponsorship is important include.
Financial Support
"It takes money to make money" is a popular saying known worldwide, and it applies to poker and casino games. The financial support to fund some of your games and cover any other poker-related expenses is a key motivation for pursuing sponsorships.
Additional Stream of Income
Gambling is an activity that has its highs and lows, and professional poker players aren't always guaranteed a win or income. Having a sponsorship means you can enjoy a small reprieve thanks to the additional income from the sponsorship, depending on the agreement entered into.
Access To Additional Resources
Some sponsors may take things further and offer players additional training to improve gameplay. You may be exposed to bluffing strategies of industry greats or even just some best practices of some of your favorite poker variations. Either way, sponsors will want to help you reach your full potential because they'll also benefit in the long run.
How To Attract Poker Sponsors
The growing popularity of online casino games is a prime example of how digital operations have infiltrated all parts of life. In fact, your digital footprint and presence also impact your potential to attract poker sponsors. In earlier years, your reputation and wins would be what would draw sponsors to you, and while that remains true today, it's not the only factor.
Nowadays, brands are becoming increasingly interested in players' social media following as well. Popularity is no longer about being known in your local community or circles that you frequent; the internet has created a global community. Therefore, potential sponsors are looking to back pro players with a loyal fanbase who love and respect their gameplay. Getting a nod from poker enthusiasts affirms your star power, reach, and poker skills.
This also highlights the importance of networking. You need to be known and be able to "sell" your personal brand as a poker player to attract the right people. From supporters to sponsors, the best way to connect with them is through networking both online and in person.
The Dynamics of Sponsorship Deals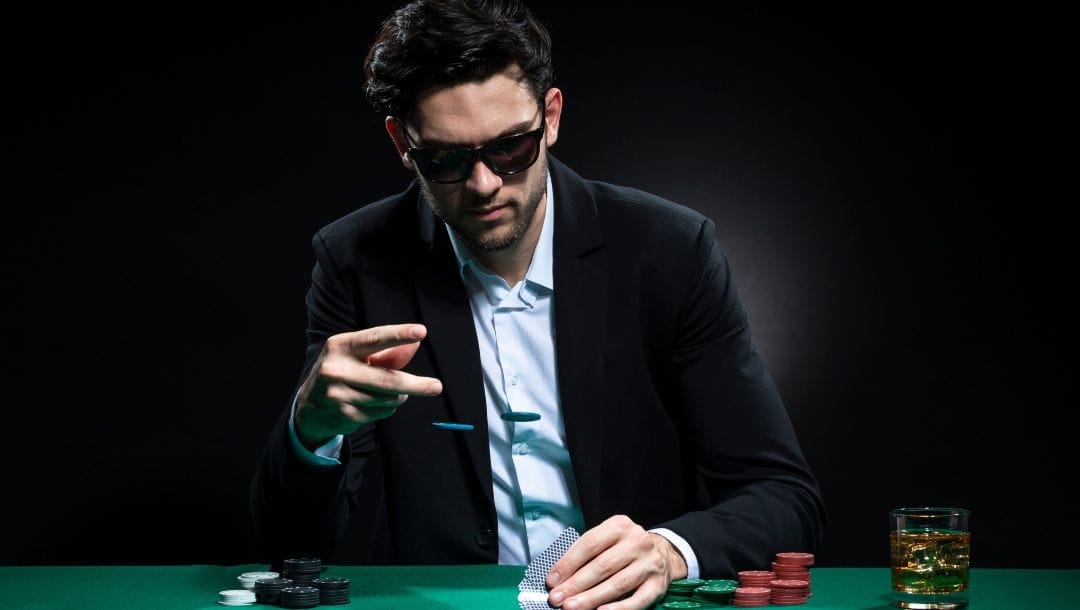 Sponsorship deals are generally for marketing and PR purposes. The association between a pro player and a brand should be mutually beneficial. Brands may put money behind a certain player because of their influence and reach, which may generate leads and attract more clients to them. This is also why a high social media following is a key consideration for potential sponsors.
In exchange for the sponsorship, players may be expected to feature in commercials or other marketing collateral or perhaps wear branded merchandise during their games. Another common sponsorship dynamic is exclusivity. If an online casino sponsors you, you may be limited to only playing on that particular site for the duration of the sponsorship period.
Is Showboating Good When It Comes to Seeking Sponsorship?
While there are pros and cons to everything, showboating is widely frowned upon when seeking sponsorship. Being flashy and overly confident may get people's attention, but it's not always the right kind of attention. Casino table games are about strategy and tact and less about the extravagance and show that you can put on for spectators. Of course, you need to stand out from your opponents to attract sponsors, but you need to maintain a certain level of professionalism for people to take you seriously and consider associating their brand with you.
At an online poker tournament, for example, there's no time for theatrics and attention-seeking; your skills should speak for themselves.
Put Your Poker Skills to the Test at BetMGM
If you want to improve your poker skills and increase your sponsorship chances, there's no better way to do so than by practicing. You could opt to participate in live games and online poker tournaments that test your skills and poker face. Try out new strategies and connect with like-minded players when you register to play poker online at BetMGM.