When it comes to success in life and business, it takes a combination of specific factors, including technical abilities, skills, hard work, practice and of course, luck. Those who rely on skills alone without putting in the hard graft are unlikely to meet their objectives, while those who work hard but have no skills are also destined to fail. Luck also plays a big part in our success. Remember what Arnold Palmer said about luck? "It's a funny thing. The more I practice, the luckier I get."
Now, if there's one game that requires skill, practice, psychology and a good helping of luck, it's got to be live or online poker. And wouldn't it be great to discover you've honed some transferable skills from playing your favorite card game that could help you away from the felt? We're going to go through the skills gained by playing poker games online or live that can be applied to your business or career.
It's all in your mind
Starting and running a business is no small feat and is as much about your mindset as it is about your idea. You need to approach business like you would an online poker tournament or a live game. It's all about your mental conditioning: what moves you're going to make, what strategy you go in with and knowing the different types of poker players you're playing against. You have to have your mind in the right place to succeed in both business and poker.
Learn how to read people
One of the most important skills that the best poker players have is the ability to read their competitors' "tells" during a game. This enables them to assess their opponents' affinity towards risk and will determine the best moves to make. Good players also know how to read others' strengths and weaknesses to be able to counter their moves. This skill of being able to read people goes a long way in the business world, too. You need to be aware of when people are bluffing or being genuine. You must also do your due diligence on your competitors to stay ahead of them when you play poker online.
Consider every scenario
Let's face it. There is little in life that's predictable. This is especially so in both poker and business. That's why you have to consider every single scenario, including the worst case, then plan your strategy to respond appropriately. If you are able to prepare for all eventualities, then you've literally covered all the bases.
Know when to fold
It was Kenny Rogers who sang, "You gotta know when to hold 'em, know when to fold 'em … " You could think you have the best hand in a poker game, but then the cards open and you can tell you simply won't have the best hand overall. Similarly, you might have the best product in your particular market, but unless you have the right conditions, it's unlikely to be as successful as you expect it to be. It's important to know when to make the hardest business decisions. And you definitely need to know when to fold if the conditions aren't right with both online casino games and business decisions.
Develop coping strategies for handling pressure
If you've ever sat in a high-stakes poker game, then you'll undoubtedly understand what it means to be under pressure. Even if you have the best poker tournament tips at hand, pressure is almost a certainty in a poker session. You'll also know that you can't give in to pressure if you want to win the game – you just have to handle it. The same goes in the business world – you have to be able to withstand high-pressure situations and stick to your guns if you want to get anywhere without failing.
Never chase losses
If you play poker online for money or a live game in the real world, it can be tempting to keep playing in an attempt to make up for your losses. However, to keep going after losing multiple Texas Hold'em poker hands in a row is rarely a good idea. Chances are that you're flustered and playing for the wrong reasons. The same can happen in the world of business – as you've probably experienced. The solution? Do in business as you would in poker: take a step back, realize it's not your day and make a move later down the line that's driven by its own merit rather than trying to fix a string of poor results.
Manage your money responsibly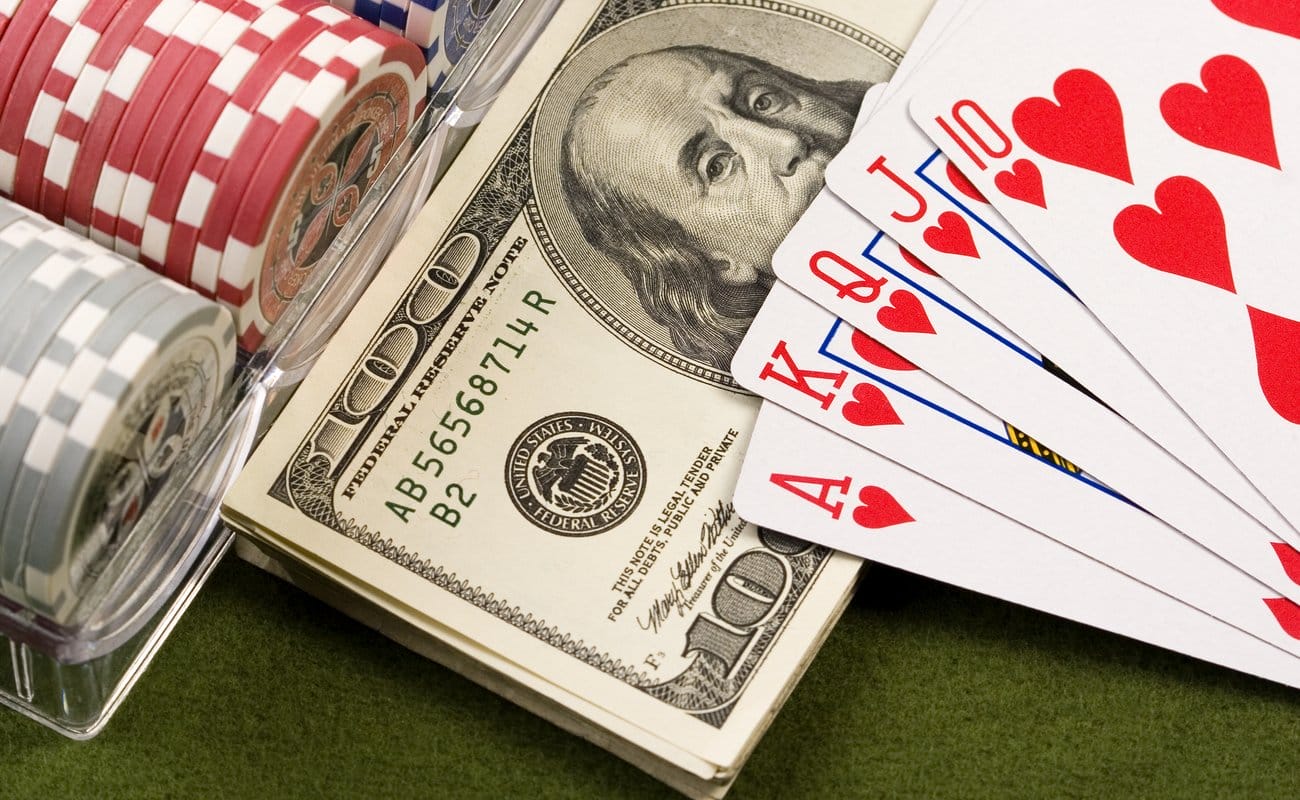 Although playing live poker online is enjoyable, it's largely the money side of things that drives the game. This makes managing money in poker the number one priority. Depending on the opposition, the stakes in play and the opening cards, the best poker players will assess the risk of any given game and use their bankroll accordingly. They know the best time to avoid massive financial implications. However, there are too many cases in which greed, or some lucky wins, have encouraged a player to put in more money than they can afford. These risky moves rarely pay off. Bankroll management is just as important in business, of course.
You have to know when to set a loss limit at the right stakes, reinvest your winnings (or equivalent) to build what you have to play with and know when you need to call it a day and cash in. This helps you to monitor spending, set budgets and cut costs — while still increasing revenue, profit and savings.
Integrity is key
Whether you're in business or a poker game, you have to be able to hold yourself accountable. You must choose the right stakes to play, how much to invest, how much time to spend on a game or deal, know the poker tournament rules – and everything else in between, including your preflop poker strategies. You should be prepared to draw a line in the sand. Playing too much poker isn't constructive – and the same goes for business if you're investing too much in the wrong thing. When (or before) your business starts affecting your personal or family life and finances, it's time to consider making a change.
Develop your online poker skills with BetMGM
As we've seen, poker's a strategic card game that can help you in your business life and career. The best way to learn from lessons is to keep practicing. At BetMGM, we offer many exciting ways you can play poker online – from Texas Hold'em to live dealer casino games and much more. Register with BetMGM to take advantage of our variety of poker and other casino games. We have a broad selection that includes online slots, table games and much more. We even have a sportsbook at our online casino if you're looking for a completely different gambling experience.