Professional poker is a high-stakes career choice where strategy, poker skills, and serendipity combine to create breathtaking moments of triumph and tension. It's an adrenaline-filled life with giddy highs and heart-wrenching lows, but the exhilarating ride can't go on forever.
Retired pro poker players must transition from online poker series and land-based poker tournaments to new chapters in life. Even the most illustrious poker careers eventually come to an end, and the question of what to do next becomes an exciting prospect if you've managed to win more than you've lost.
Defining Life After Poker
The retirement age for pro poker players varies greatly. While most players hit their peak when they're 20-30 years old, it's also common to see older players with lengthy careers. Poker player winnings are the biggest deciding factor, and it's ultimately a case of who can earn the most bank in the shortest time possible.
Poker can be highly unpredictable, whether it's underdogs winning against all odds or veterans confidently bluffing their way to victory. The prize money for top placement in major events can set players up for life, with some of the most successful players being able to retire in their early 20s. 
For most retired players, an end to pro play doesn't mean they stop playing poker altogether. Many continue to play poker online recreationally after hanging up their gloves, using the poker skills they've learned on the felt to pursue careers in fields such as entrepreneurship, sports, and even other card games.
Reaching retirement age is one of many new beginnings on the journey of life. It's the opportunity to explore passions, hobbies, and ideas that might have been set aside to focus on poker tournaments, bankroll management, and odds analysis. One of the major benefits of pro poker is how versatile the skill set is, allowing retired players to apply their knowledge and experience in a vast range of fields and interests.
Deciding What To Do
Many players find themselves drawn to entrepreneurship opportunities, using the same calculated risk-taking that brought them poker success to navigate financial markets and business ventures. The abilities to read people, calculate odds, and suss out situations become invaluable assets used to negotiate profitable deals and find strategic investments. 
Skills such as risk assessment and calm decision-making are crucial for any entrepreneurial endeavor, from stock trading and asset management to start-ups and angel investment. Whether you're an introvert or extrovert, the confidence to make key decisions can only be acquired from experience with the ups and downs of risk management.
Players who thrive under pressure might find the thrills they seek in sports, where the parallels between poker and athletic competition provide more than enough familiarity in terms of analysis and excitement. Others might transition to different card games, exploring options like bridge, blackjack, and baccarat. The transfer of skills from poker to these games might appear seamless, but each game requires a unique approach and vastly different strategies, proving how adaptable retired pro poker players can be.
How Poker Creates Opportunities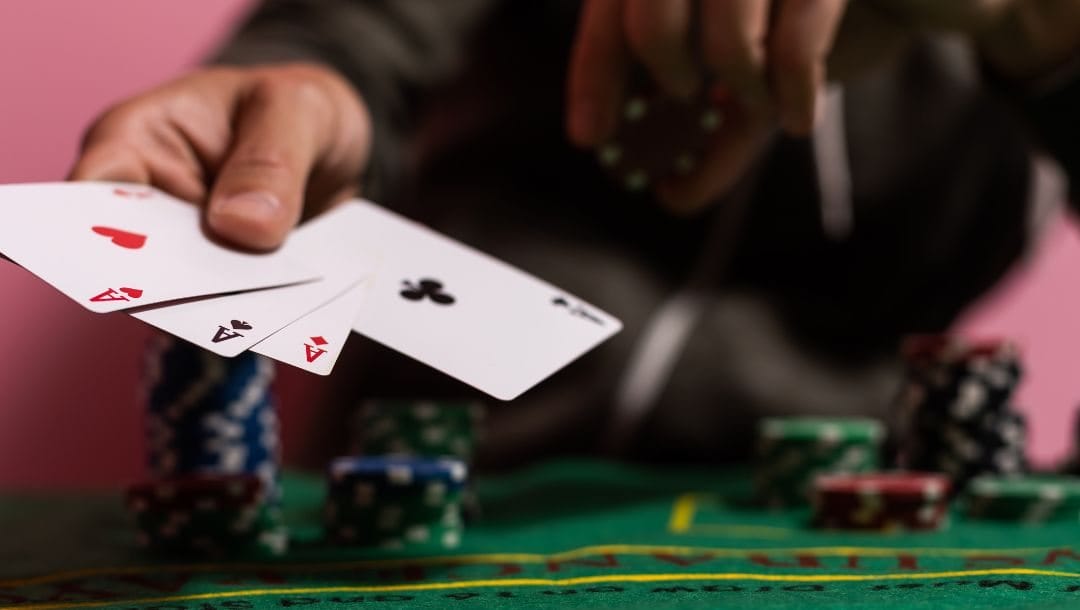 Players fortunate and talented enough to be sponsored can make a good deal of money relatively early on in their careers, but they can also use their influence to build their social networks and find lucrative opportunities. Fedor Holz, for example, is a semi-retired German pro who only plays in exclusive high-roller tournaments. Using his career winnings of over $30 million, Holz partnered with a renowned poker coach and launched the PrimedMind app, a mindset aid that provides guided meditation and mindfulness techniques for its users.
Similarly to Holz, Lithuanian poker player Antanas Guoga drew from his experience to set up a betting website. Five years later, he became a politician. Haseeb Qureshi, on the other hand, took only a percentage of his poker player winnings and donated the rest to charity. He traveled the world and expanded his perspective before publishing his book titled "How to Be a Poker Player: The Philosophy of Poker." 
There's Doyle Brunson, a 10-time World Series of Poker (WSOP) bracelet winner with a successful career spanning over five decades. Brunson still plays high-stakes events in Vegas but won't compete in any other tournaments, choosing to spend the rest of his time with family and exploring other interests.
As you can tell from these few examples, retired poker players slot into many future roles in any number of scenarios. They use their winnings wisely by investing in and securing a future for themselves, where they have the freedom to pursue desired opportunities without needing to stress about finances. It's incredibly demanding to make it to the top in pro poker tournaments, but the skills you develop, like strategic thinking, risk assessment, adaptability, and emotional control, are vital life skills. Poker provides a unique crucible to test and improve all of them. 
Master Your Poker Skills With BetMGM
Ready to see how far you can get in competitive poker? Register with BetMGM and play poker online in exclusive tournaments, high-stakes table games, and casual formats. Practice your skills and develop new ones as you explore thrilling and varied online casino games, from poker and blackjack to slots and roulette. There's also sports betting to look forward to, as well as valuable bonuses and rewards for members and regular players.