The gambling industry is no stranger to technology. Two of the latest developments that gambling operators are interested in are augmented reality (AR) and virtual reality (VR.) Take a closer look at these digital tools and what they have to offer to gamblers and online casinos across the world.
What Are Augmented and Virtual Reality?
While fans of the latest digital technology may be familiar with both augmented and virtual reality, these two developments are still rather niched when it comes to the number of people that actively use them.
Augmented Reality
Augmented reality (AR) is the enhancement of the real world using digital devices such as mobile phones, tablets or smart glasses. These devices can "augment reality" by adding visuals and sounds to the world around you that you can view and interact with through the device. 
People less familiar with this technology may remember the Pokémon GO craze that hit mobile phones in 2016. This game is an example of AR since players make their way through the real world with their smartphones catching Pokémon, battling against other players and completing other tasks in the "augmented reality world." Others may remember the headlines Google made with the now-discontinued "Google Glass" project, which promised to bring augmented reality to the masses in the form of bulky and not-so-flattering spectacles.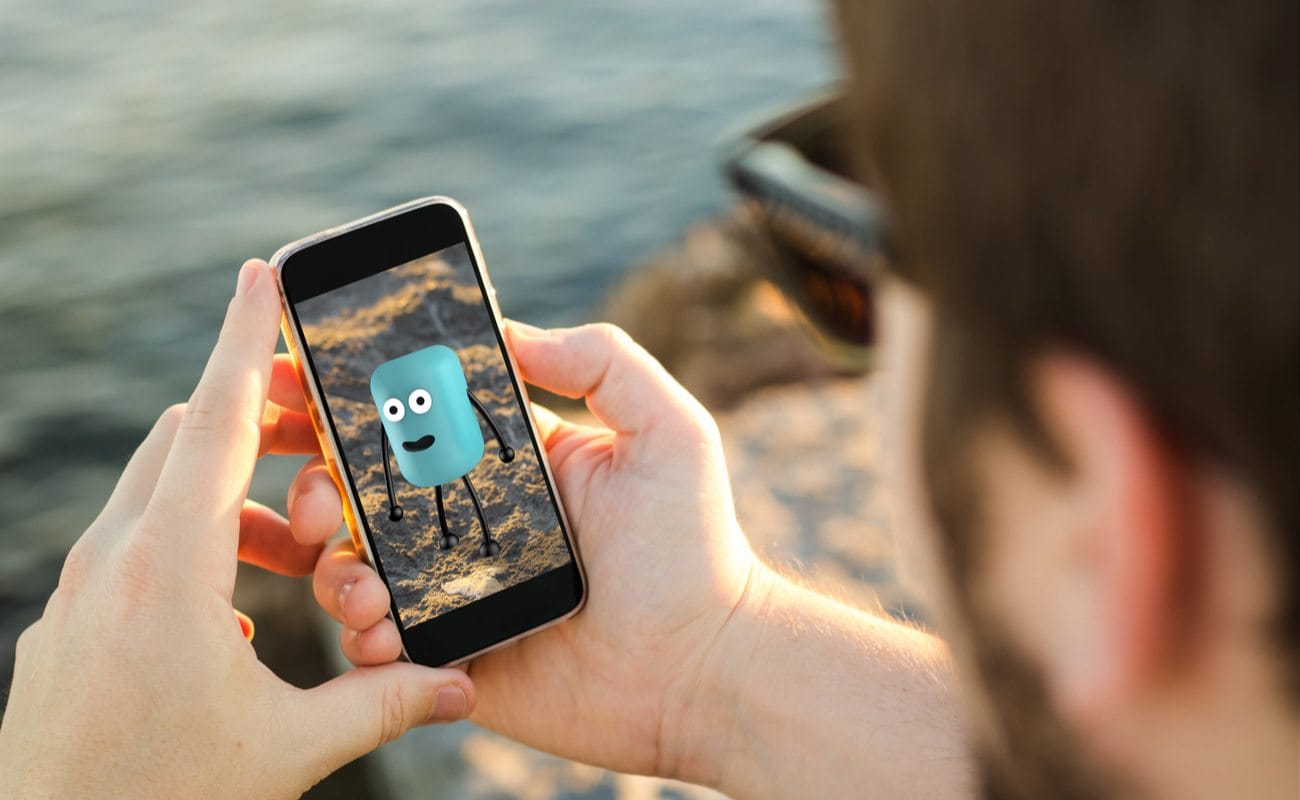 Virtual Reality
Virtual reality (VR) takes things one step further by not just augmenting reality but giving you a whole new digital world to immerse yourself in using stand-alone VR headsets or headsets linked to computers or video game consoles. 
VR is a more familiar concept to most, having been featured in movies and other media for many years. However, this technology has only recently started to become affordable and accessible to mainstream consumers. At $599.99, the Oculus Rift may have been expensive when it was first released in 2016, but it ignited interest in VR and resulted in the development of the far more affordable and advanced headsets available to buy today.
Great Ways To Experience AR and VR
If you're interested in AR and VR, here are some great devices you can use:
Microsoft HoloLens 2 (AR glasses)

Magic Leap One (AR glasses)

Google Pixel 2 (AR smartphone)

Google Pixel 2 XL (AR smartphone)

Asus Zenfone AR (AR smartphone)

HTC Vive Cosmos (VR headset)

Oculus Quest 2 (VR headset)

Valve Index (VR headset)
How Could AR and VR Work in Casinos?
Now that most users understand what AR and VR are and what devices can provide them with a great AR or VR experience, it's time to look at what these technologies could offer casinos.
AR in Casinos
When it comes to real-world casinos, AR could be used to supplement the gaming experience or add to the casino environment. For example, casinos could include all kinds of stats for certain games. 
Imagine pulling out your phone in front of your favorite slot and seeing when it last paid out its progressive jackpot or doing the same for roulette by seeing where the ball landed on the previous five spins. AR could also allow you to view digital promotions, bonus offers or even games and characters that you couldn't see or interact with without an AR-enabled device.
A Cautionary Tale
A viral video featuring an intriguing AR filter has sparked discussions about the impact of immersive technology on gambling. The video shows an AR overlay that estimates the win percentage in a game of Texas Hold 'Em by analyzing the player's hand in real-time. 
While the origin and purpose of the filter remain unclear, it raises interesting questions about the future of gambling and immersive tech. AR has the potential to disrupt the casino industry by providing tech-savvy players with an advantage as long as they can use their smartphones or headset discreetly. According to US laws, card counting is legally permitted as long as external devices or assistance are not used. 
VR Casinos
Virtual reality will undoubtedly have a lot more to offer online gamblers, with the technology literally able to transport you to beautiful and exciting online virtual casinos packed with hundreds of other online VR players, each with their own complete custom 3D virtual avatars. Not only that but there'd be an unbelievable number of games for you to play and interact with. 
Just think, when you play slots in a virtual online casino, you don't just have a screen in front of you but a fully three-dimensional slot machine that you can interact with. When you play at a virtual online poker table, you'll be able to look around at the players around you, share some friendly banter and even interact directly with the cards.
Advancements
As VR technology continues to advance, it's also possible that players won't have to rely on awkward VR controllers to interact with these virtual worlds and casino games online. Instead, these headsets will be equipped with hardware powerful enough to accurately track your hands and fingers (which is already possible, to some degree, with devices such as the Oculus Quest 2.) 
Another advancement to consider is for those who may experience gambling problems. Steps are already being taken to use VR therapy to help people with gambling addictions and other related afflictions. 
VR in Poker
PokerStars VR is an awesome VR game that poker fans can dive into for an immersive and realistic poker experience. Picture yourself putting on a VR headset and finding yourself in a lively virtual casino. You can interact with other players from around the world, chat with them and even use hand gestures to add a personal touch. 
The game offers various poker variations, including Texas Hold'em. You can customize your avatar and surroundings to make it truly unique. It's a fantastic way to enjoy the excitement of poker without leaving the comfort of your own home. 
PokerStars VR doesn't offer real money gaming just yet, but it does offer in-app purchases of chips so you can hone your poker skills. This is the type of technology that hints at what will be possible for casinos in the near future. 
Virtual Socializing
What's more, because these spaces are virtual, you'll be able to connect with them from anywhere, as long as you have a VR device and a reasonably fast internet connection. Imagine popping into a virtual casino to chat with your friend who lives 250 miles away and then having a few rounds of poker with them and some other poker fanatics before calling it a night. Virtual reality makes all this more possible in a virtual casino.
The Live Dealer Experience
But what if virtual casinos are not exactly your thing? Virtual reality could be used to take the live dealer experience to another level, with players able to "visit" certain real-world casinos and play specific games without ever having to leave their homes, thanks to the power of VR and 360-degree cameras. 
Sure, the player may not have the same degree of freedom as they would at a virtual casino, but they'd be able to watch and take part in real-life casino games, thanks to set-ups at the tables or games themselves. Who knows, maybe at some point, players will be connected to robots so they can move around the actual casinos themselves.
While technology may be a few years away from mainstream adoption, there's no doubt that as AR and VR technology gets more affordable and more powerful, what is seen as a niche hobby may soon become the primary way to experience online casino gaming.
Enjoy A Great Betting Experience Today With BetMGM
No matter what the future of casino gaming holds for gamblers, there's one undeniable truth: you can have a great time with BetMGM today. BetMGM offers some of the greatest online casino games, including a variety of slots, poker and more. Whether you like to play online casino games the old-fashioned way or get the authentic casino experience with live-dealer games, there's no doubt you'll enjoy some of the best casino odds with old and new casino games at BetMGM.
Register today to join in the excitement.