BetMGM has recently partnered with Anaxi, a key part of the Aristocrat digital entertainment company, to bring some of their best online slots to gamblers in the US. But who are Anaxi and Aristocrat? What great games do they have to offer players at BetMGM's online casino?
This blog shares more information about this casino game provider, as well as some of the great slot machines that they've made. Carry on reading to learn more about what excitement this partnership will bring to players at BetMGM.
Who Is Aristocrat?
Aristocrat is a digital interactive entertainment company that has licenses to operate in over 300 jurisdictions and more than 90 countries around the world. The organization is home to three operating units: Pixel United, a mobile-first game developer; Anaxi, another branch of the company that aims to bring technology and creativity together so that people can enjoy the best interactive digital entertainment; and Aristocrat Gaming, a leading developer of online slots and other iGaming experiences.
Aristocrat was founded in the 1950s in Australia. Since then, this company has grown to become one of the major players in the iGaming space. When looking specifically at what Aristocrat Gaming has to offer slot fans, you'll find many exciting games based on their own brands, as well as other popular media, such as Farmville, "Mad Max," "Star Trek," "The Big Bang Theory" and many more. 
What Are Some of Their Most Popular Games?
Aristocrat is home to an incredible range of beloved casino games. Here's a quick summary of seven of their most popular online casino games.
1. Britney Spears
Britney Spears is an incredible pop singer who exploded onto the scene with "Hit Me, Baby, One More Time" in 1998, followed by numerous other hits over the years. But fans of Spears and gambling didn't only have her foot-tapping music to enjoy. They also have an exciting slot from Aristocrat games titled "Britney Spears." 
This progressive jackpot game features five reels and four of her hit songs, including "Hit Me, Baby, One More Time," "Toxic," "Crazy" and "Oops, I did it again." The game exudes sex appeal, with various fashion and other music items as symbols, as well as clips from the four songs mentioned previously. This slot is also packed to the brim with extra features, including 3X All Wins, Crazy, Oops I Did It Again!, Toxic Picks and the Baby One More Time Wheel Bonus, which offer everything from increased wins to free games to credits. 
2. Game of Thrones
"Game of Thrones" was a fantasy show from HBO that was based on the hit books by author George R.R. Martin. It enthralled audiences around the world, which is why Aristocrat decided that fans should also get a slot based on their favorite show. This is a 5-reel progressive slot that brings all your beloved characters to life and includes Daenerys, Jon Snow, Tyrion and all your beloved (or less beloved) players in the fantasy epic. 
The game offers three exciting features that are triggered when you land three scatter symbols. These are The Wall, which offers eight free spins as well as an increased number of symbols on each reel and increased multipliers, free spins with the Battle of Blackwater Bay and the Mother of Dragons minigame, which gives you a multiplier and free picks to earn extra bonuses.
3. The Walking Dead
Another incredible show that was made into an exciting slot is "The Walking Dead." Based on the hit graphic novel, AMC created an 11-season post-apocalyptic zombie horror which showed an incredible cast of characters who were pushed to the brink, with not everyone surviving to the show's final season. This progressive slot has you spinning the reels with many of the show's heroes, anti-heroes and villains, which is bound to have fans of the series breathless with excitement (and not because they've become one of the undead.)
There are three thrilling features for players to enjoy in The Walking Dead. These features are Reel Growth, which sees reels 2 through 5 expanding to a maximum of seven symbols tall to give you more chances of winning; Wild Attack, where walkers appear and leave random wilds to help you win rather than trying to bite you; and The Horde, where walkers once again appear, but this time there are more of them and they leave behind sticky wilds! If only the undead were this helpful in the show.
4. Timber Wolf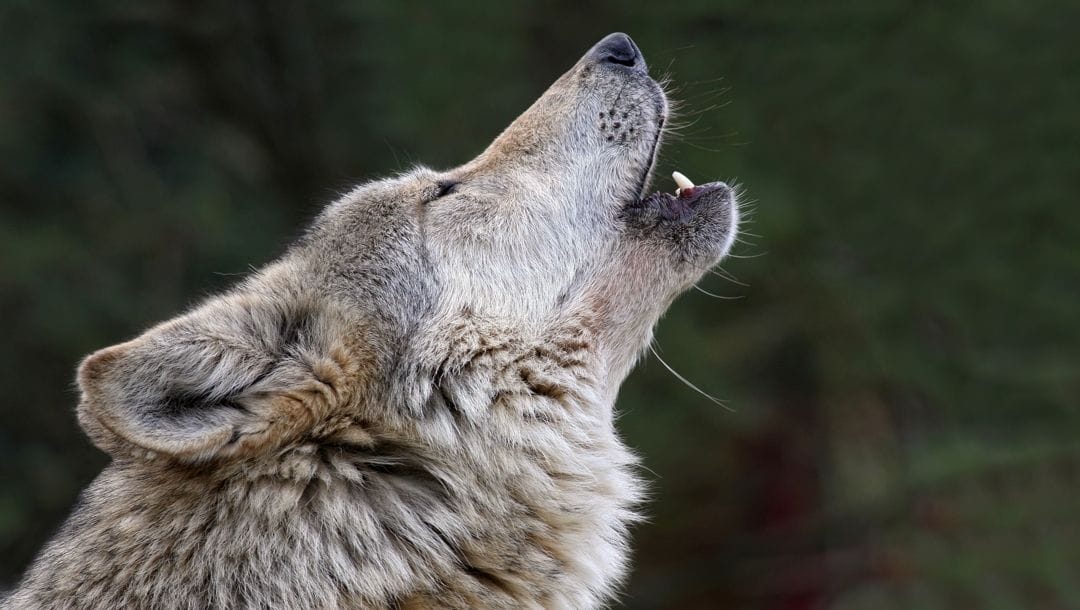 Timber Wolf is one of Aristocrat's own multi-game franchises where players head off into the snowy wilderness in search of riches. It is a 5×4 reel slot that uses the Xtra Reel Power game mechanics. This system means players have an incredible 1,024 ways to win when they play this exciting game of chance. 
Timber Wolf appeals to classic slot fans by keeping the bonus features to a minimum. In fact, the only bonus feature in this game consists of the 12 spins you'll receive if you land three or more of the scatter symbols. But Aristocrat has spiced things up a little more by offering a 3x and 5x multiplier every time you land a wild during your free spin, boosting your potential wins by 15x if you get the right combination of wilds.
5. Whales of Cash Deluxe
If you're looking to dive into a slot with an aquatic theme packed with some cartoon-style fun, then you'll find what you're looking for with Whales of Cash Deluxe. This game will likely appeal to those who enjoyed animated classics like "The Little Mermaid" and "SpongeBob SquarePants," as it clearly leans into its animated drawing style to bring you a cartoon underwater world filled with thrills. This is a 5×3 reel slot adventure that features the Reel Power game system. This means 243 ways to win when you spin the reels, but the Xtra Reel Power game system can also activate at specific times, offering you an incredible 1,024 ways to win!
The game keeps things simple on the surface by offering classic wilds that can stand in for other symbols and help you increase your wins, as well as scatters that trigger up to 25 free spins. There's also a special scatter that increases the reels from 5×3 to 5×4 and also boosts the ways to win up to 1,024 (as mentioned earlier,) and offers extra multipliers for even larger wins. 
6. Wicked Winnings II
Slot fans with a bit of a naughtier side might want to check out Wicked Winnings II, another slot that's part of Aristocrat's slot brands. In this diabolic 5×3 slot, you spin the reels while a seductive woman with horns and a devilish tail in a red dress watches over the reels. This game features the Reel Power game system, which once again means 243 ways to win.
This game has multiple fun features to keep you enthralled. These bonuses are part of the Power Pays Bonus Reel system that offers players Free Games and Wild Respins. If you land two symbols during regular play that have flames behind them, you'll receive multiple free spins. Wilds Respins are triggered when you land an entire reel of wilds, which then lock in place and offer you another spin. If you're really lucky, you can land another two reels filled with wilds for some potentially huge wins.
7. Wild Wild Samurai
Have you ever wanted to roam around Japan during the feudal era as a samurai warrior? Wild Wild Samurai offers you just that experience as a samurai in search of riches with his trusty armored horse. This is a 5×3 reel slot from Aristocrat that appears to offer fairly standard gameplay, but a quick look at the features will show that this game has some unique mechanics that help it stand out.
The first of the features that will undoubtedly catch your eye is its special expanding reels. If you trigger the Wild bonus round, the third, fourth and fifth reels can increase to four symbols tall, giving you a total of 576 ways to win. But that's not all. The reels can grow even larger to five symbols in height, boosting your chances to win to an incredible 1,024! The game also offers credits based on the number of wilds that you land during these rounds, as well as bonus multipliers that can help you take home some truly impressive wins. In addition to this, the game offers free spins, multipliers and more.
Enjoy Some of the Best Games from Aristocrat at BetMGM
If you're interested in playing some of the exciting online casino games from this list, as well as many other thrilling games, be sure to sign up at BetMGM. When you play at our casino online, you won't only get to enjoy exciting online slots for money (including some of the great titles we've listed in this piece) but also other great genres like table games, variety games and virtual sports. Some games are also available in the classic digital as well as live dealer format, allowing you to choose how you want to play.
Register at BetMGM to discover what luck has in store for you.