History tells us that the sea and casino games share an unbreakable bond. But this bond goes deeper than old riverboat casinos. When you board a casino cruise today, you can play your favorite casino table games and slots while you sail the high seas. But how are cruise casinos legal with such strict gambling laws locally and internationally? 
While many might think gambling at sea is a clever casino law loophole, it's more complicated than that. Read on to learn more about how cruise ship casinos are governed and taxed.
How do cruise ship laws work?
Cruise ship casinos today are beyond impressive. They aren't just a pit stop with a few games but rather a fully equipped gambling venue offering a long list of casino games. Some cruise casinos have over 300 games on one ship. And the variety isn't limited either; cruises can even host competitive live poker tournaments and championships. But how are these mobile casinos governed when they aren't on land?
Maritime law is not fixed or black and white. The sea has no separate law for casinos. Instead, cruise casinos follow the laws of the country the ship is registered in. This means if a ship is registered in a country where gambling is illegal, gambling activity won't be allowed on board.
But this changes as soon as a ship docks or nears the coastline of another country. The ship will then fall under the jurisdiction and laws of the country it has docked in. These new laws can also be in effect when the ship is within a certain distance from the coast. This distance varies from three to 12 nautical miles depending on the country and its legislation. Once a cruiseliner moves out of international waters into territorial waters, it must follow the laws of the country it has entered. In the US, if a cruise travels within 12 miles of the American coastline, no gambling activity is permitted because of state and federal laws.
How gambling winnings are taxed on cruise ships
Tax is a major factor to consider before setting sail on a casino cruise. Even though a big payout is the ultimate goal for most punters, sometimes it helps to win less on a casino cruise. Taxation on cruise ship winnings usually depends on whether the casino operators believe the amount you've won is worth reporting to the state. Every country has its own threshold for tax-free winnings.
US cruise ship gambling tax
In the US, if you win $1,200 at a poker or blackjack game, you will be given an IRS Form W-2G to pay taxes on your prize. If your winnings are reported, federal taxes will be withheld at a flat rate of 24% of the amount. If your winnings fall under the thresholds, you won't be given a form but you can self-report your winnings on an IRS Form 1040. If you aren't in a country that taxes gambling winnings, you may be tax-exempt. For example, the UK hasn't taxed gambling profits since it changed its laws in 2001.
Are cruise ship casinos regulated?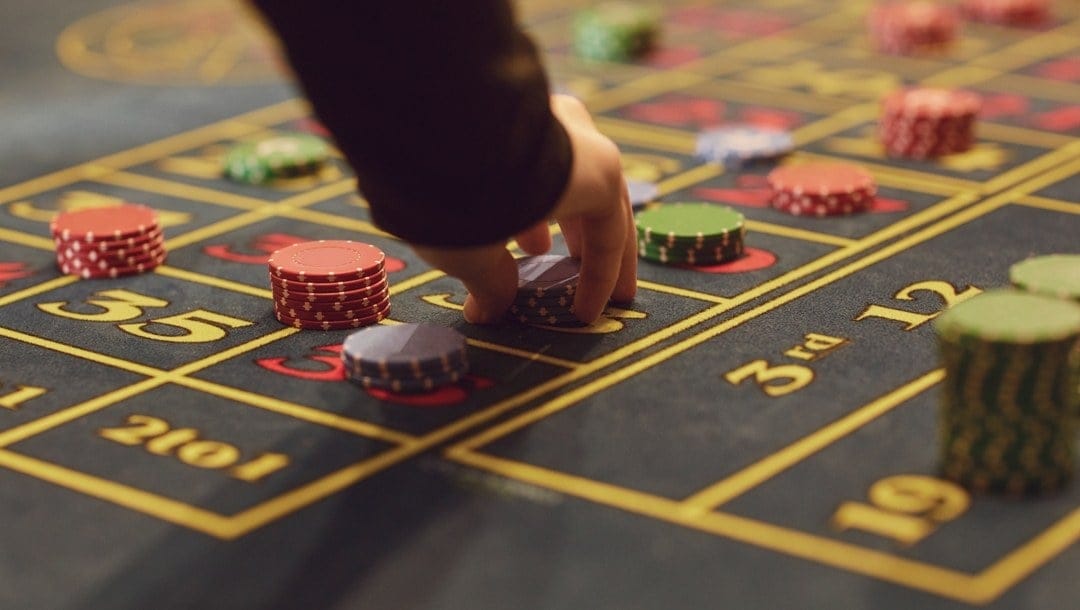 Regulation and licensing are a big deal when you play online casino games. Licenses from regulatory boards are stamps of approval that a casino can be trusted. But if regulation and auditing matter when you find online poker to play, shouldn't it be just as important on a cruise? Who will protect you or hear your complaints?
How to handle cruise ship casino disputes?
Thankfully, you aren't alone if you have a dispute or problem at a casino cruise. The Cruise Lines International Association (CLIA) deals with regulations and policies for cruise casinos, while also checking equipment and doing internal audits. They also deal with customer service issues.
However, it might be hard to contact a CLIA agent while you're on a cruise. Your first step in the event of a casino issue is to talk to the pit boss or casino manager. If they can't help, escalate the matter to the casino director. If the dispute remains unresolved, the casino operator will be contacted when the ship is back on land.
With casinos on cruise ships getting bigger and bigger, regulation and enforcement are becoming incredibly important.
Legal gambling ages on cruise ship casinos
The legal gambling age on a cruise casino will depend on the cruise ship and where it is sailing. If the ship falls under US law, the legal gambling age will be 21, the same legal age for land-based games and virtual games like those on an online slot machine. But legal gambling ages vary from country to country. In the UK, it's legal for 18-year-olds to gamble. Always check before you book what age laws the casino will follow.
What to look for when you book a casino cruise
Cruise ship casinos are a big part of the future of land-based casinos. They combine the joy of traveling with the thrills of gambling and casino games. But cruise ship laws can be complicated and you'll need to do some research before you book your cruise. 
Visit the cruise's webpage to learn more about where the ship will be going and which country's laws it falls under. Check to see if the ship has a casino on board. Some casinos like the Disney Cruise Lines don't offer casino games even when it's legal in the region. 
Make sure your age is within age laws. Check to see if your favorite games are legal to play on the ship. Find out what tax laws are in place and how much of your winnings you'll be expected to hand over. Use the rules and regulations to guide you to the casino cruise that will work for you.
 If you're looking for casino fun without all the work, join a live casino online with BetMGM.
Adventure awaits with BetMGM
Enjoy the best online casino experience with BetMGM. Our online catalog will transport you to different worlds and fantasies through themed online slots and games. You don't need to board a ship or travel to a casino to play your favorites. Let us bring them all to you with our mobile-friendly platform. Register to start your online gaming quest!