Have you ever asked yourself, "How big is a casino table?" The answer depends on which casino game table you're talking about, as not all tables are the same size or quality. If you're looking to buy a casino table for your home to play roulette or another table game, there are several things you need to consider before you buy, not least of which is your price point.
You also need to decide how much space you can give the table and if it needs to have another function, like serving as a family dining table, for example. Only once you've looked at all the table specs can you make a final decision.
Poker Tables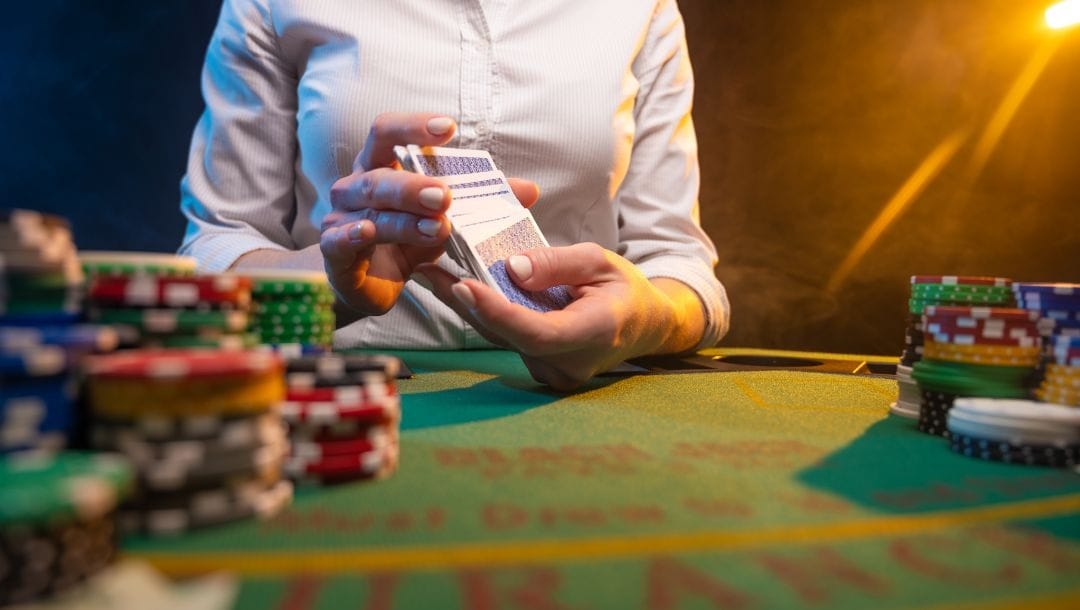 If it's specifically a poker table that you're looking at for hosting casino games nights with friends, and you want it to look authentic, then there are a couple of shapes that are synonymous with poker. This would be either the kidney-shaped table (an oval with a kink in the side for where the dealer stands) or a plain oval.
The standard dimensions of a classic poker table are 4×8 feet. Suppose you add the padded armrest around the table, the traditional "railway track" that runs between the armrest and the middle where the game plays out, and the specialized speed cloth covering. In that case, it makes the table less versatile for other uses in the home, pretty much making it a dedicated item of furniture. But if you want to go all in and get a luxury poker table, you can add any other accessories, including LED lights, for that ambient casino lighting.
If all this sounds a little too big and a little too extravagant, there are also a number of foldaway poker tables on the market. Like anything, you get what you pay for, so avoid the flimsy versions and look for something sturdy enough to last long and to accommodate up to 10 players plus your dealer if you're going for the maximum number of players. Smaller tables for fewer players are also available.
Of course, "choosing tables" can refer not only to the four-legged piece of furniture but also to selecting a table and a poker game to be dealt into. Looking for an online or real casino game to suit your level of play and skill is important for both your enjoyment and your bank balance.
Blackjack Tables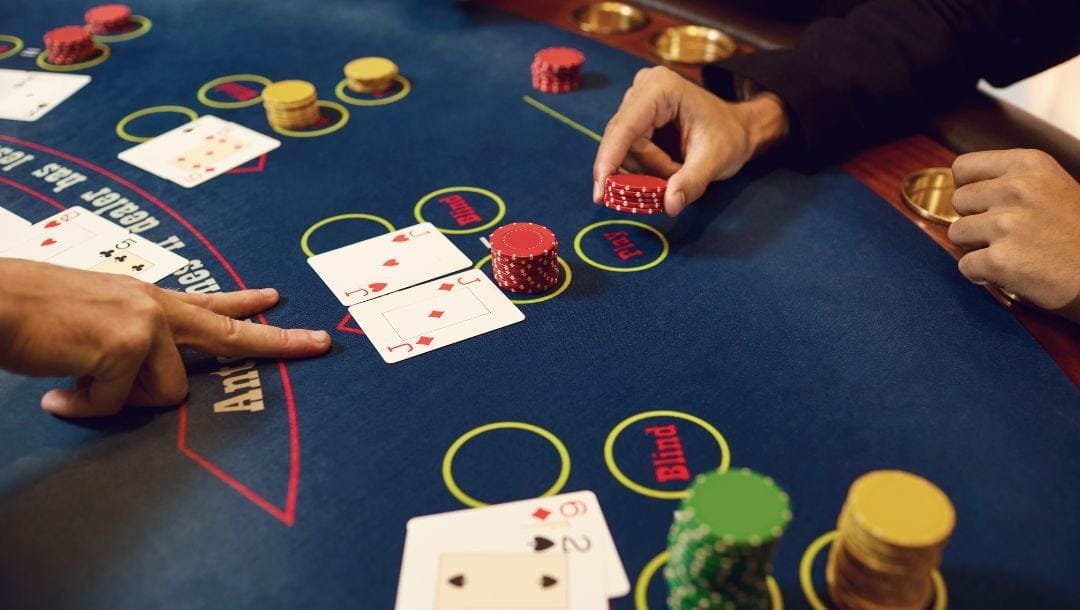 Blackjack table dimensions — in particular, their height — make them impractical for any other domestic use, so if you're looking for one to install at home, know it will have to have a space of its own. Blackjack tables are walk-up or bar stool height and are generally 3×4 feet, with space for seven players. There are some smaller versions to accommodate just five players. Blackjack tables are semi-circular — the dealer stands on the flat side, and the players fan out around the curve of the table. For a fun evening with friends, a round dining table with leaves that fold down, plus a green or red baize cover, could work, but if you have regular casino nights, it's probably best to invest in a proper table.
Roulette Tables
Standard roulette table dimensions are 4×8 feet. A roulette table should seat 6–7 players and have space for the croupier and, of course, for the wheel. The tabletop markings are very particular, with the box grid of numbers from 1–36, with additional space for the outside bets on numbers 1–18, 19–36, odd, even, red, or black.
Converting Your Home Table
If your space constraints at home simply do not allow for another table or even a place to fold a collapsible one, you can always convert a standard dining room table into a gambling table. It's possible to buy felt tabletop covers and mats — hexagonal or oval for poker or rectangular for a more generic casino experience — and use them to cover an existing table. Just shop around for dimensions that match your table and for surfaces you can clean and fold up, preferably into their storage bag.
Looking After Your Table
If you decide to invest in the real deal, you'll need to take care of the table when it isn't in use. It's best to keep your table in a dry and dust-free space. Few places can claim to be the latter, but you can always drape the table with a protective covering between casino nights. Most baize or felt surfaces can be wiped down with a damp cloth, but cup holders are a good idea to prevent spills, and if you permit smoking around your table, provide ashtrays to prevent cigarette burns.
Leave It to the Professionals
This might all sound like a lot of trouble for just the occasional casino night with friends. If it does, why not sit down anywhere at home and play online casino games? You might even want to ask yourself whether you actually prefer to play slots over table games. With BetMGM, you have all the choices and none of the hassles with tables other than the one your laptop or tabletop computer is sitting on. Simply register here to start your trouble-free gaming experience.