When you play at a casino online you'll find many online slots, each with its own flavor and twist on the classic slots experience. Mini Loot'en Khamun captures all the fun and excitement of the beloved original Loot'en Khamun. We explore all the aspects of this game, including the theme, graphics, design and what it takes to strike it big. Take a look at what this online casino slot offers.
Gameplay
In Mini Loot'en Khamun (and Loot'en Khamun,) you take on the role of the Professor, an explorer searching an ancient Egyptian site in search of riches. Mini Loot'en Khamun is a visually and graphically extraordinary game that captivates all who play slots online.
Theme
While developers are yet to understand exactly why people love the Egyptian theme of many casino games, there's no denying there's something appealing about this ancient culture. The growing number of Egyptian-style video slots is an indication of its popularity in the casino world. 
This is not a new trend. Classic games like Cleopatra were first released into real-world casinos in the 1970s. Mini Loot'en Khamun is one of the latest additions that add to the ever-growing list of online Egyptian slots and follows on from Loot'en Khamun, a game whose title plays off the Egyptian name Tutankhamun.
Mini Loot'en Khamun features a classic Egyptian-themed tune reminiscent of a classic Hollywood adventure movie like India Jones or The Mummy. The rest of the sounds in the game, such as making selections in the mini-game, also draw upon this exciting genre.
How to play
When you play online slots, there are always some new features and rules to learn. Fans of slots will not be surprised by the 5×3 reel format. However, Mini Loot'en Khamun differs from some of its competitors in that it's an "All Ways" no-payline slot game. An "All Ways" slot game changes the way players can win by removing typical win lines, instead offering 243 possible combinations to win. As a result, the Mini Loot'en Khamun online slot game has a higher RTP (return to player) than many similar offerings.
To trigger the mini-game within the base game, a player needs to land three matching symbols on consecutive reels. These symbols can appear anywhere on the reel, such as the top, middle, or bottom, but must be on adjacent reels. 
When the mini-game starts, the reel changes from a 5×3 reel to a 5×4 reel. During a bonus round, players choose "slabs" from the 5×4 reel. In this mini-game, players can acquire a minimum of six and a maximum of 30 additional free spins, as well as trigger a maximum multiplier of eight. If a player chooses an incorrect stone, the bonus round ends. During this round, there are 1,024 winning combinations, increasing a player's chance of scoring a win. However, no jackpot wins can take place during the mini-game.
If players ever need to, they can review the rules by clicking on the Rules button in-game.
Graphics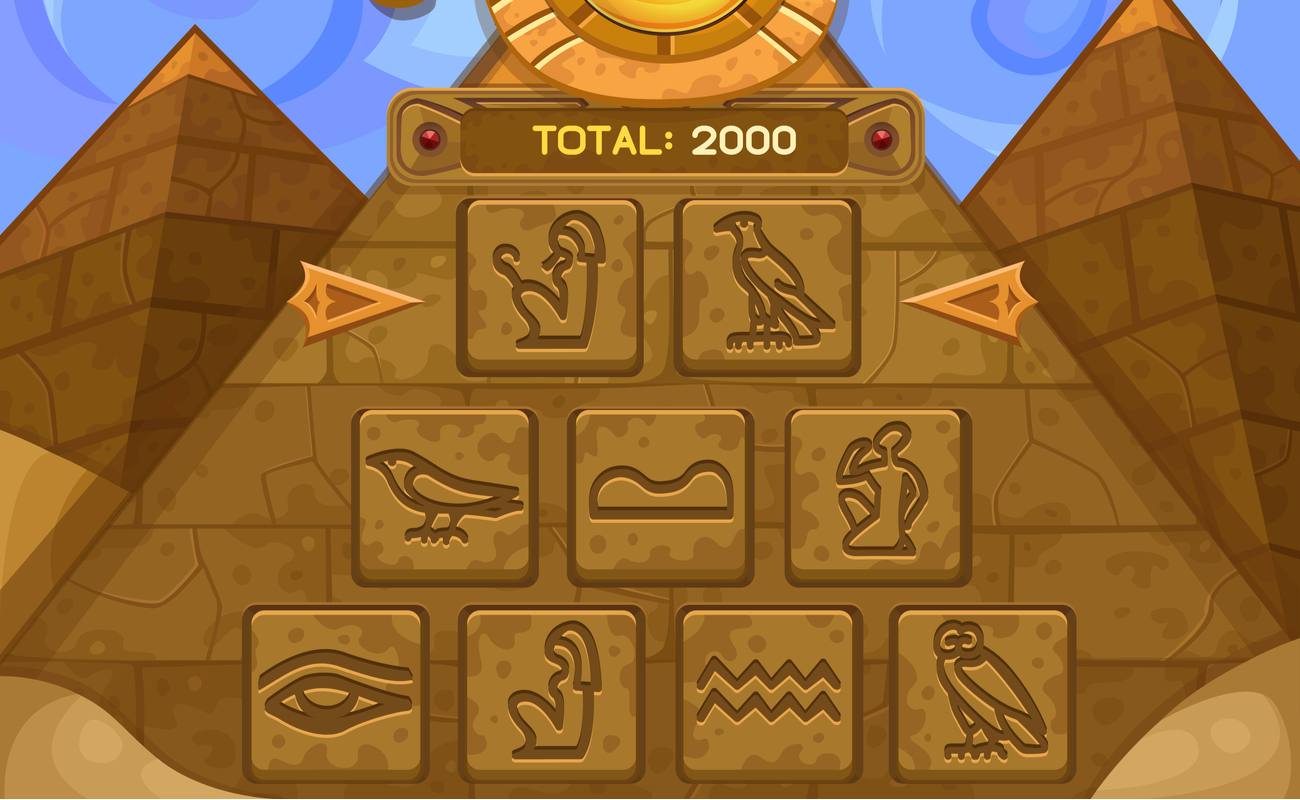 Unlike some online casino games that aim to dazzle with flashy effects and 3D images, Mini Loot'en Khamun goes for a simple, clean cartoon graphics style based on the Egyptian theme. This visual approach is naturally dominated by the yellow and brown desert hues. Reels are divided into individual pieces of papyrus parchment, all with a faded, worn look, which helps bring the player into a game that is set during the exploration of a historical Egyptian site.
The game has some traditional casino symbols (the nine to ace cards) on the reel, which stand out against the predominantly earthy backdrop, thanks to each of their different, vibrant colors. Some Egyptian icons are also included, such as the Pharaoh's sarcophagus, scarab beetle, pyramids and other hieroglyphics that replace some traditional symbols we usually see in a typical slots game. The game's logo is used to represent the wild symbol in the game.
When the player enters the mini-game, they are presented with an Egyptian tomb filled with riches, with the intrepid explorer, the Professor, on the left and a golden monkey statue on the far right. The Professor stands before another grid, which again features different hieroglyphs and other symbols that represent free spins and multipliers. 
Surrounding the main screen is the game's interface. It includes many easily accessible features, including auto spin, total bet and max bet options, and is organically integrated into the game itself.
Features
Learning how to play casino games online affords you exposure to scintillating features and bonuses. Mini Loot'en Khamun's comes with free spins, multipliers and more.
Bonuses and jackpots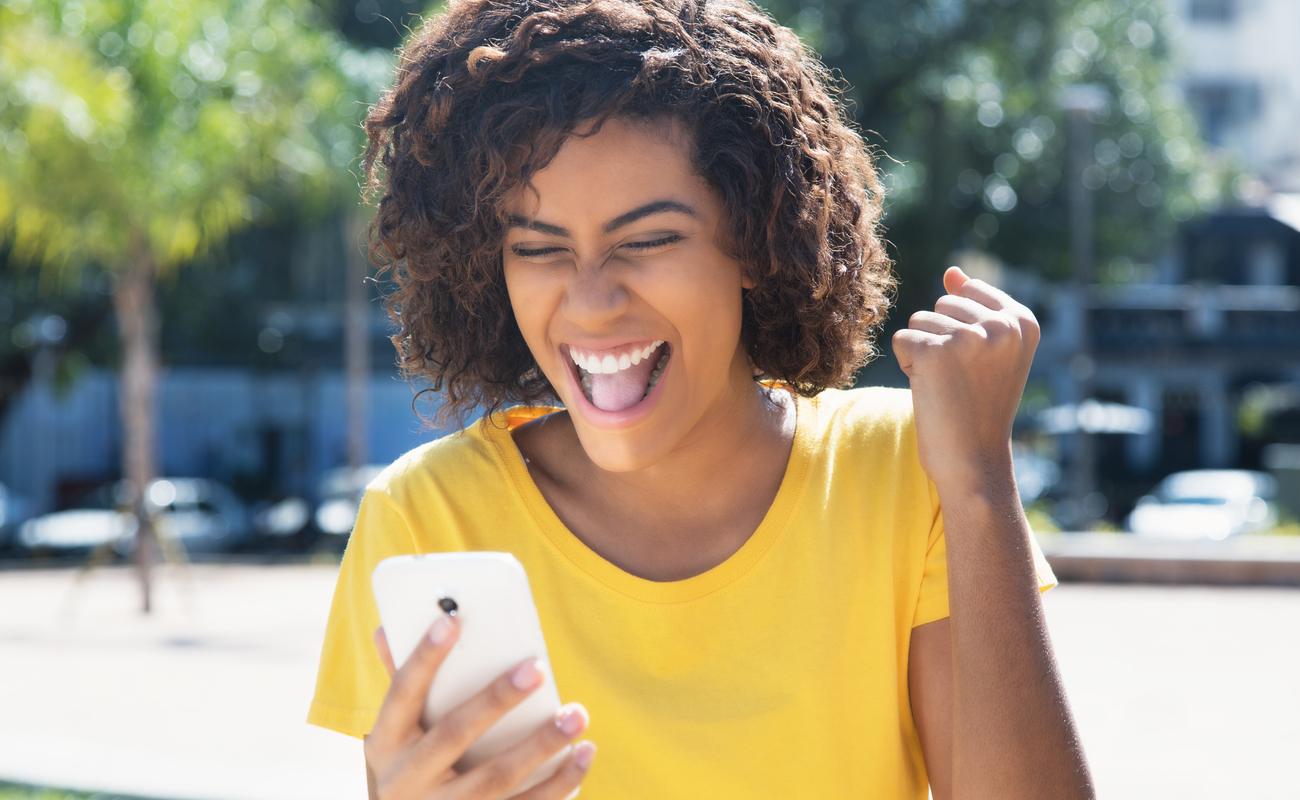 The Big One Jackpot
Players enter the jackpot round when the Big One Jackpot is hit. During this round, players see the jackpot wheel on the right and the values for each prize level on the left. These levels are:
Blitz Cash Jackpot:

The lowest jackpot is represented by orange on the jackpot wheel.

Quick Cash Jackpot:

Represented by red on the jackpot wheel.

Super Cash Jackpot:

Represented by blue on the jackpot wheel.

Mega Cash Jackpot

: Represented by green on the jackpot wheel.

Colossal Cash Jackpot:

The highest jackpot is represented by lavender on the jackpot wheel.
This is a progressive jackpot system, which means that each level of the jackpot will grow as more bets are placed. This value is further increased by a small amount that the house pays towards the prize pool.
Payouts
The amount a player will receive is displayed on the paytable, with "way" wins being multiplied by your total bet amount. If you have more than one "way" win, only the largest win will be paid out.
Your chance of striking it lucky and winning a jackpot is completely random. Any winning combination can see you take home any level of the jackpot prize pool. However, the more you bet, the greater your chance to strike it lucky with any of the jackpots.
Similar games
If you're a fan of Egyptian-themed slot games, you're also likely to enjoy:
Cleopatra

Cleopatra Plus

Crown of Egypt

Egyptian Rise

Legend of the Pharaohs

Mercy of the Gods

Pride of Egypt

Sphinx Wild
Play a Wide Variety of Casino Games at BetMGM
No matter the genre of casino games you enjoy, you can find new and exciting experiences at BetMGM's online casino. BetMGM is a trusted international casino organization that began offering online gaming services to players in 2017.
If you're interested in taking home the jackpot on the slots or other games at our casino, be sure to check out all the casino games BetMGM has on offer, including casino table games, slots, live dealer casino games and virtual sports. Register with us and start playing at the best casino online.