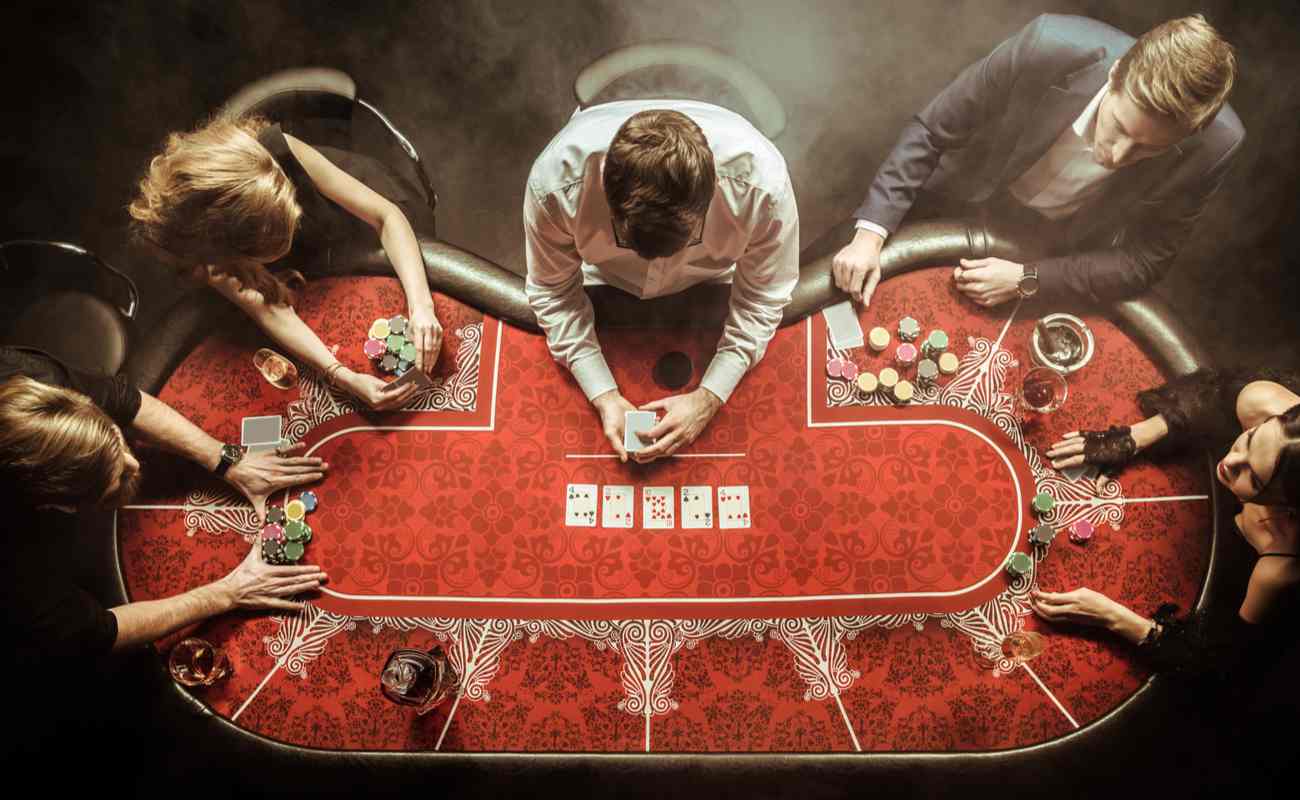 There are two sides to every story, including which type of poker is best – online casino poker or live poker. The online gambling community has been polarized by this debate but today we'll weigh in and give you all the information you need to make the right decision.
Online vs. Live: Where Will Your Next Seat Be
The arrival of poker online has made online gambling hugely popular, and also more widely accepted. However, the question remains: given the choice, where would you take your seat? Both live poker games and online gambling have their merits and allure, but ultimately you must decide which you prefer. We're here to make it easier by giving you a better perspective of each.
Same Animal, Different Beasts but with Common Ground
Some would have you believe that "poker is poker," regardless of where you play it, but there are also staunch supporters of online poker, as well as the "live poker is the only kind of poker" set. Each opinion is only a half-truth because while there is certainly common ground between online poker and poker offline, there are also some very definite differences. What's more, the set of skills that will make you a success in one will not guarantee that you will be a success in the other. If you want to be a Jack of all trades AND a master of both, you will want to keep reading.
Mastering Live Poker
Here are a few critical skills you need at your disposal to master live poker:
Patience - because while one table may not be as thrilling as you'd hope, unlike online poker, you don't have the option of opening up another table.
Accuracy and dedication is the name of the game when it comes to keeping records because there is no tracking software to help you keep score. Furthermore, you and your bank balance will appreciate it if you take note of every cent spent because it all adds up. Yes, that includes tips and that "one last drink" you just ordered.
An understanding of a variety of games because live poker has a smaller selection of games to choose from.
Constant awareness not only of your own patterns but your opponents too. You will win more and achieve more success when you can pick up on habitual gestures and tells. This simply isn't a factor in online poker.
A good grasp of when to use game and seat selection to get the most profitable spot.
Mastering Online Poker
Here are a few critical skills you need at your disposal to master online poker:
An ability to multi-task and monitor multiple HUDs, opponents and tables.
Data collection and analysis.
Decisive and quick choice-making to keep up with multiple tables and play multiple hands.
Tilt control to match the rapid-fire decisions you have to make.
Pros Live Poker
While the games may be slower, live poker rooms offer more entertainment than can be hoped for by their online counterparts. From face-to-face interactions to reading tells, to casino atmosphere and battling to keep a "poker face". For all the convenience and financial sense that online poker offers, the live experience hits the spot where entertainment value is concerned.
Plenty of fish in the sea and larger profits
Contrary to popular belief live poker rooms actually have more fish than online games. What's more, where there's more fish, there's a greater opportunity to win big.
Pros of Online Poker
With online poker ,you can play at lower stakes which means you can minimize the amount of money you are at risk of losing.
Online poker allows you to exponentially gain experience because you can play far more hands than you can live. As long as you continue to analyze your decision-making your progress you can improve quickly.
Poker head-up displays will help you panel-beat your game and iron out any bad habits or poor decision-making. This is made possible by the accurate statistics that are made available.
The beauty of online poker games is that they give you the ability to play anywhere, just as long as you have an internet connection. You can also play on a range of devices, such as laptops, tablets, or mobile phones.
Online poker allows you to play more hands more frequently which ultimately results in tournaments ending quicker than in the real world. This also means you can enter more tournaments and improve your winning potential.
When you play poker online you will find that you have far more options and types of poker you can try. This is because online poker isn't limited by floor space and so can comfortably host and offer a wider variety of games.
Making the Transition: Online to Live
You've enjoyed the wonder that is Texas Hold'em poker online and are itching to dress to the nines and try your hand in the live - so how do you make the transition? By learning what to expect. Here's the rundown:
You can expect games to be much slower than you've become accustomed to. This is largely because you are forced to play just one table at a time. However, that isn't the only reason; even the actual game is slower with fewer hands, more folding and potentially a lot less excitement. The live poker hack here is to spend your extra time observing the competition to learn their styles and patterns.
A soft table is a table that is easy to beat. On average, the tables in live poker are softer and filled with more fish than good players and this gives you a better chance at winning.
Casino live poker is a significantly more passive game. For example, instead of raising with draws, players will opt to simply call and wish for the best.
Ultimately, it all boils down to ensuring your opponent folds before showdown, or that you have the best hand when it's a showdown. Keep an eye on the competition, pick on patterns, learn their habits and play your best game. The rest will fall into place.
Making the transition: Live to Online
Alternatively, if you've lived the live poker room experience enough times to want to take your talents online, you will notice some slight differences.
1) Harder than it looks
More often than not, online casino poker is more serious and this is because online poker doesn't quite capture the same social experience that offline does. With fewer distractions and a greater priority on winning, you'll find that more players are serious about their game.
2) Fasten Your seat-belts
There's a constant fast pace when it comes to online casino poker. You can play significantly more poker online than you can play in a real casino.
3) Prepare for aggressive play
Unlike the more tentative approach taken in live games, online casino poker game players will be more aggressive with their approach. The nature of the beast that is six-max games is that everyone is forced to play more hands.
Online Tournaments
If you're a fan of Texas Hold'em poker or any other variety of poker, you won't be disappointed by the variety of online and live poker tournaments. However, online poker tournaments such as Bet Online, Borgata and playMGM offer all the excitement of live poker with guaranteed prize pools, unique formats, and low buy-ins.
Your Real World and Virtual Gambling Haven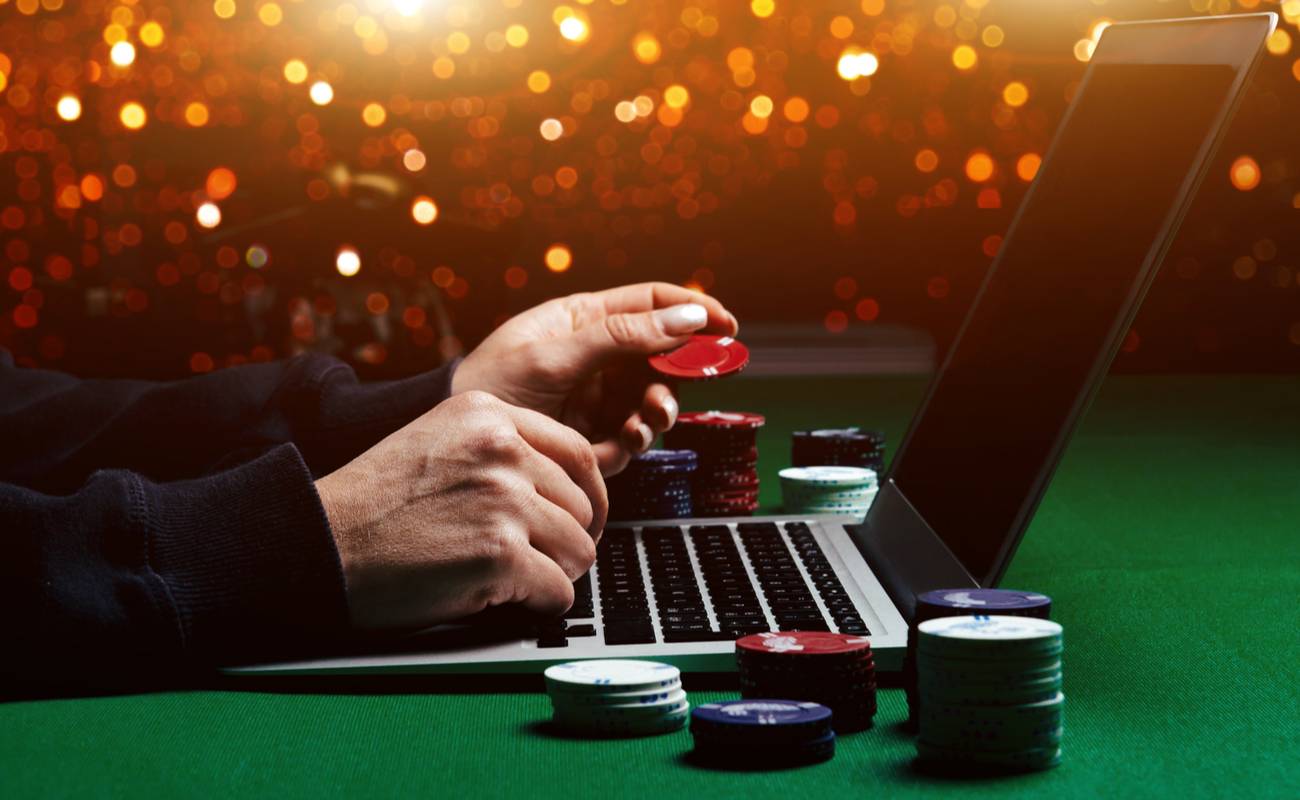 We're proud to bring you the best of both worlds. Whether you want to experience live poker or go gambling online, we have you covered. We suggest a healthy dose of both to keep things interesting, fresh and balanced. However, variety is the spice of life and online has plenty. It wouldn't hurt to delve a little deeper into online gambling since most of us have a wealth of understanding when it comes to the live experience.
BetMGM, a New Jersey Online Casino
, is your leading destination for a real money online casino in the USA with a brick-and mortar-casino equivalent. We cater to all casino thrill-seekers, aficionados and hobbyists. BetMGM is your go-to online gambling site for table games that never disappoint and real money online slots you've never seen before to
sports betting
and
poker online
. We have it all! Our site is comprehensively safe and secure. If you come across any issues, our customer service team is here to help you 24/7.