Pennsylvania is respected as the US's prominent industrial center for coal, steel and railroad production. Despite these incredible feats, when it comes to the gambling industry, the state is no pioneer. To this day, many people wonder, is gambling legal in Pennsylvania? It's not just legal; it's thriving.
The state has taken much longer than its neighbors to shake off gambling's archaic negative reputation and hesitance. In fact, online casino games like slots and table games were only legalized as recently as 2017. Join us as we look at Pennsylvania's gambling history and the state's journey to casino legalization. 
Gambling patterns in Pennsylvania
Pennsylvania's late entrance to the gambling party might make it seem like the population is reluctant to participate. But even with a delayed start, Pennsylvania is not lagging behind. The late bloomer already has around 17 online casinos in the state and more than 13 sports betting sites. An in-depth 2021 study found that the state had more than one million gamblers. Pennsylvania generated around $1.1 billion in revenue from virtual casinos in 2021 alone. Sports gambling brought in another $340 million. 
The state continues to monitor and research problem gambling signs among users. More than the economic boost, another benefit of the law change has been the considerable reduction of illegal gambling practices in the state. Pennsylvanians enjoy playing casino games as much as anyone else. With more casinos to open in the future, the industry shows a lot of promise. 
A timeline of Pennsylvania gambling laws
To simplify a storied gambling history, let's look at the most significant gambling laws passed from the 1950s to the 2010s. 
1959 – Race Horse Industry Reform Act
The road to legal betting started in 1959 with the Race Horse Industry Reform Act. The legalization of horserace betting led to Pennsylvania's first racetrack being opened in 1965, the Meadows Racetrack. More tracks followed, with two being built in the 1970s and another two in 2007. 
1971 – Pennsylvania Lottery Act
A further 13 years after the Reform Act, Act 91 was passed, lottery games were legalized in the state. Only a year later, in March 1972, the very first lottery ticket was sold. Even in the 70s, lottery jackpots reached as high as $1,000,000. In the first six months of the lottery, four lucky players each won the Million-dollar jackpot prize.
1981 – Pennsylvania Bingo Law
The 1980s started with the legalization of fundraising bingo events with the 1981 Pennsylvania Bingo Law. But before the decade ended, the law was extended to allow even more games. In 1988, the Pennsylvania Local Option Small Games of Chance Act was passed as an extension of the bingo law. This act allowed organizations to legally host other small luck-based games like pull tabs, punchboards, raffles, draws and pools. 
2004 – Slot machines for struggling racetracks
Racetracks were struggling to stay in business in the early 2000s. To help them, PA lawmakers drafted and passed the Pennsylvania Race Horse Development and Gaming Act. For the first time ever, people could play casino games like slot machines in racetrack casinos. This seemingly small move resulted in stand-alone casinos and resort casinos similar to the ones we love in Vegas. Stand-alone casinos could install up to 5,000 slot machines, while resort casinos were limited to 600. 
2010 – Poker and table games
Even with legal horse betting and slots, Pennsylvania bettors were missing out on exciting casino table games. On January 7, 2010, a bill was signed amending the state's casino laws to permit table games. Games permitted by this groundbreaking amendment included roulette, poker, blackjack, baccarat, red-dog, craps, casino war and many more. 
Do you miss playing some of the old-school table games? The BetMGM casino has a wide selection of popular and unique game variations in our live dealer online casino. Whether you're looking for obscure classics or modern retakes, we have a game you'll love. 
2017 – Gambling expansion bill
The year 2017 was monumental for gambling legislation in Pennsylvania. On October 30, 2017, the Truck Stop and Satellite Casino Bill was passed. This bill permitted slots at approved truck stops and international airports. The bill also legalized online gambling for the first time. A few years before the legalization of online casino slots and games, several online poker sites had been seized for illegal operations during the infamous Black Friday of poker. The introduction of this law meant players could play on regulated gambling sites without worrying about losing their deposits or winnings.
Casinos have to be licensed and regulated to operate legally online. The Pennsylvania Gaming Control Board (PGCB) ensures responsible gambling regulations and practices in the industry. 
What online games are legal in Pennsylvania?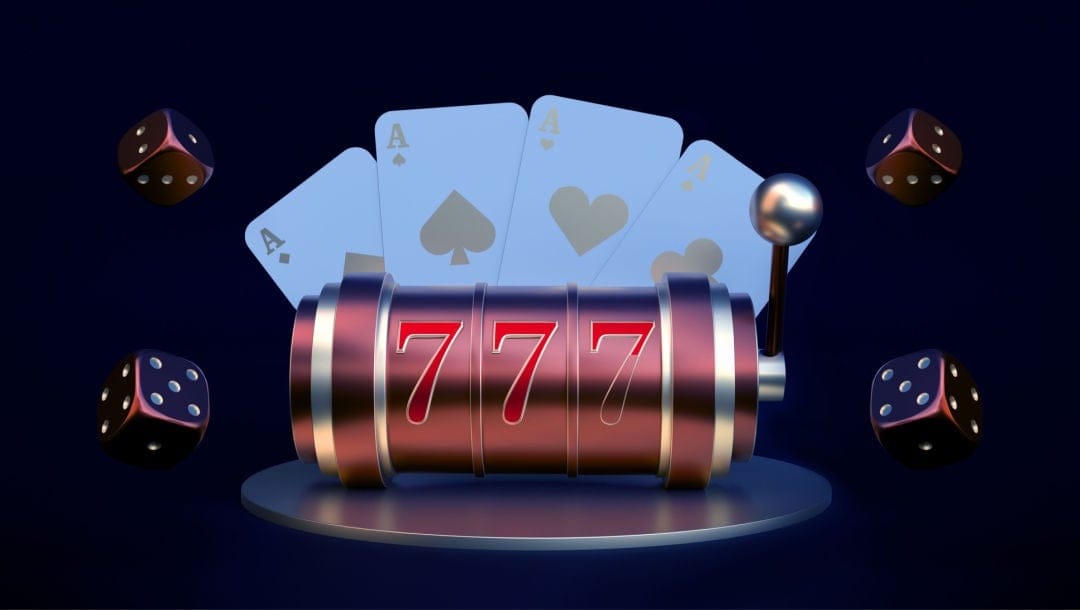 The Satellite Casino Bill allowed the online gambling industry to grow and expand in the state. With most casino games now fully legal, virtual casinos, poker rooms, sports betting sites, fantasy sports betting sites and internet lottery sites can enter the growing casino market and thrive. 
Pennsylvania players can enjoy everything on offer at the BetMGM casino, from sports betting to live dealer casino games. BetMGM is regulated, licensed and 100% legal. 
2018 – Sports betting freedom
In 2018, the federal government overturned the Professional and Amateur Sports Protection Act (PASPA). This move allowed individual states to control and license sports betting themselves. That same year, Pennsylvania's lawmakers approved two more PA lottery games, Keno and Xpress Sports. Keno launched on May 1, 2018 and the PA Lottery later launched its own virtual sports betting platform. The PA gambling evolution didn't stop in 2018. PA players can now witness the innovation and creativity brewing in the online gambling industry. 
Are you a newcomer who wants to learn how to play poker in a casino? Do you want to start spinning themed video slots? With our easy-to-use and interactive software, getting started has never been easier. 
Bring the thrills of Vegas to the Keystone State with BetMGM
The tides are changing. You don't need to stay in Vegas to enjoy a world-class casino excursion. With BetMGM you have a complete virtual casino at your fingertips. Our mobile-optimized platform has live table games, the biggest sportsbook and the best online slots from top developers in the industry. Register to start your online gaming journey.