If you're a regular slots player but the winning potential hasn't been anything to write home about, then maybe it's time for a change. Jackpot slots could be what you need for a fresh injection of excitement. 
Not only will you be exposed to similar features to standard online slots, but these games have a reputation for being some of the highest paying that can be found at online casinos. We'll be taking a look at some of the most popular progressive jackpot titles available at BetMGM while paying close attention to some of the highest jackpots available. 
What are progressive slots?
Progressive slots are a special variation of casino slots that offer higher jackpots than regular slots. These games are available at most online and land-based casinos, and as the name implies, the size of the jackpot progressively increases with each bet. This works by taking a fraction of the bet and putting it into the jackpot pool. 
Once the jackpot has been won, the game resets and the jackpot will start to progressively increase once again. Progressive jackpot slots operate like regular slots, and to win the jackpot, you'll either need to land a winning combination or trigger the bonus round. These games are also available with the features that you'd usually find on regular slots. 
This includes free spins, wild symbols and bonus rounds with multiplier wins. However, if you're aiming to win the largest jackpot, you'll be better off betting the maximum amount, as this increases your odds of winning. Many progressive slots feature up to four jackpots that are split into different sizes, such as Mega, Major, Minor and Mini. 
Types of progressive jackpots
There is usually a range of progressive jackpot games available and these come in different types. Each one has a few distinct differences to the next but if you opt to play slots online, these variations matter.
Standalone progressives
This is the most basic type of jackpot slot as it's not connected to a network that's linked to other games. The jackpot will only increase when the game is played and not when others of the same kind are played. This results in lower jackpot figures across a variety of machines. There are a few exclusive titles available at BetMGM that feature smaller but still lucrative jackpots.
Local progressives
Also known as proprietary progressives, these are games that are linked to one another within the same building. A land-based or online casino might have a bunch of games that have been linked to a single jackpot pool. To win the grand prize, you'll need to be playing one of the games located on the premises of the casino.
Wide area progressives
These are the progressive jackpot slots that offer the biggest prizes as these land-based or online slot machines are linked across many casinos. Regardless of where you are, you'll be linked to the same prize pool as someone in another state. 
Most popular progressive slots
The popularity of a progressive jackpot title plays a big part in the size of the available jackpot. If nobody plays a particular game, then there'll be no increase in the jackpot; however, if a game has become very popular, the size of the grand prize will continuously increase. Below we've listed some of the most popular online casino games available in the jackpot slots category.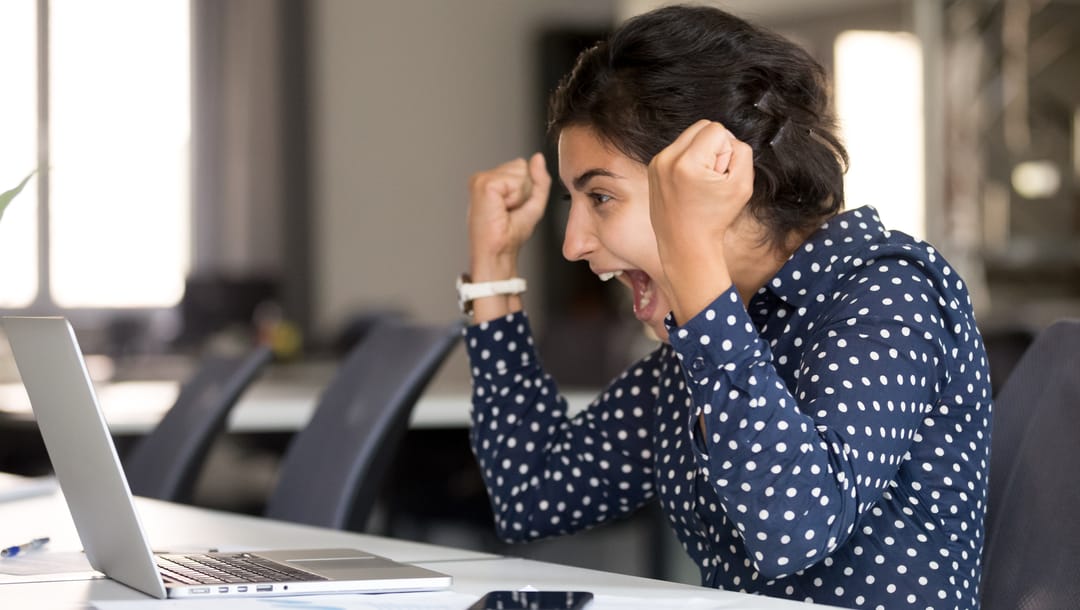 Bison Fury
Bison Fury features a 5×4 grid with a desert theme that's quite simple, with rich colors and a basic design. This progressive slot provides reasonable returns within the base version of the game due to its low volatility. Here you can enjoy sticky wilds and free spins that can assist you in boosting your winnings.
The main reason you'd want to play Bison Fury is the jackpots that are offered. There are four types – Quick Cash, Super Cash, Mega Cash and Colossal Cash – each one represented by a different color. 
MGM Grand Millions
MGM Grand Millions is an exclusive, cash-themed progressive jackpot that features a 5×3 grid with 243 ways to win in the base game and 1,024 ways to win during the bonus round. The controls are relatively simple, with various buttons to adjust the size of your bet, spin the reels or use the autospin mechanic. 
MGM Grand Millions features five jackpots, and with a theoretical RTP of 91.81% with a 3.0004% jackpot contribution, this is a jackpot slot that's capable of paying large amounts of cash! 
Mirage Mega Magma
With a 5×3 grid and no paylines, Mirage Mega Magma is another exclusive title in the collection of BetMGM online. It offers 243 ways to win and is connected across the BetMGM jackpot network. The design is inspired by the Mirage Hotel & Casino in Las Vegas, with an image of the building in the background. This has the potential to be one of the most lucrative online casino games available at BetMGM.
Divine Fortune
Inspired by Greek mythology, Divine Fortune features a smooth design with graphics to match the overall appeal. This progressive slot provides a 5×3 grid with 20 paylines and is tied together with a handful of special features such as wild symbols and free spins. There are three jackpots up for grabs with Minor, Major and Mega offers. 
Try your luck with BetMGM
If you're after the best casino games and progressive slots that could change your fortune, you can find a great selection at BetMGM online. From table games to slots, a world-class selection of titles will be at your fingertips.