There's simply no better place to play casino games than Las Vegas. The MGM Grand is one of the best casinos in the city, but with over 2,500 machines, it can be overwhelming if you're used to playing online casino games. 
In this blog, we're taking a look at the best jackpot slots and other slot games to play at MGM Grand, as well as what makes certain slots standout.
What makes a great slot machine?
If you already play slots online, then you'll be familiar with the attributes that make the best online slots. These same factors contribute to the machines that you should keep an eye out for. Here are the things to consider when choosing a slot machine.
RTP:

RTP, or Return to Player, is the payback rate that each slot machine offers. This, in theory, means that if a machine has an RTP of 96%, then it generally pays back $0.96 from every $1 wagered. Keep in mind that land-based machines have a significantly lower RTP than online slots games.

Volatility:

The volatility of a machine determines how frequently it will payout and how big those payouts are likely to be. A low volatility slot will payout more frequently, but the amounts will be smaller. A high volatility slot will payout less often, but the amount it pays out on each one will be higher.

Progressive jackpot:

Everyone loves to hit the jackpot, but a progressive one is the penultimate prize in both

online slots

and slot machines. Basically, this means that the machine has a collective jackpot that is contributed to by different casinos or within a network of games. For example, any Megabucks slot in the country will contribute to the progressive jackpot of the Megabucks game. This means that these jackpots can get massive.

Entertainment:

Of course, no game is going to stand out from the crowd unless you enjoy playing it. So make sure that you pick a slot machine that you are interested in playing.
The best slot machines in MGM in Las Vegas
The following slot machines are just some of the most popular in the MGM Grand.
Wheel of Fortune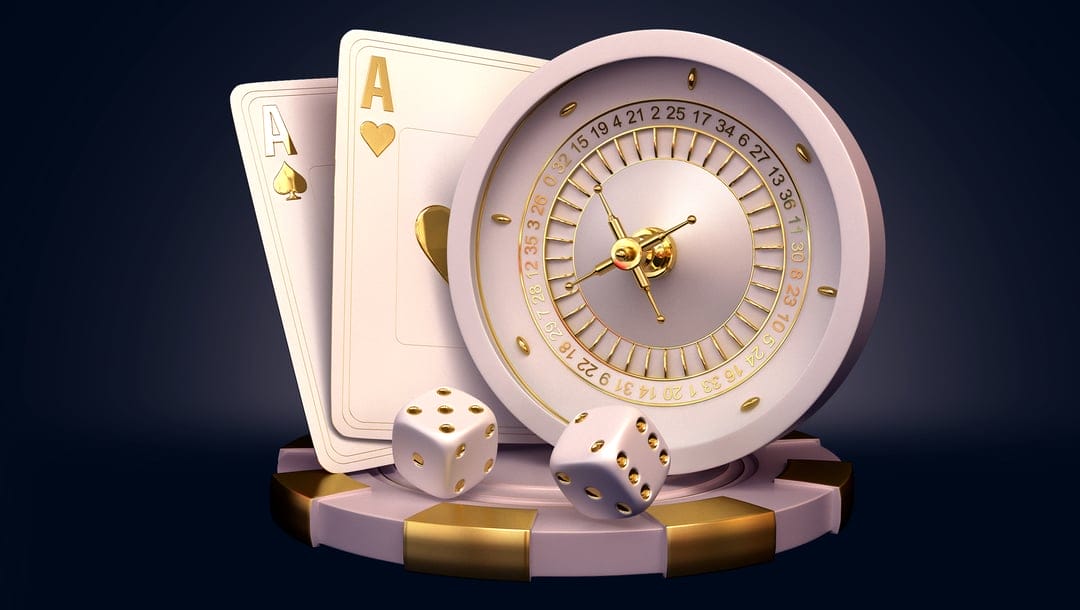 The Wheel of Fortune has been around for many decades. In fact, it was released for the first time in 1966! It's certainly been a favorite game for many players since then. The jackpots are larger than average and the money-wheel features give players the opportunity to win big.
The game is very similar to the TV show and you'll be able to trigger a bonus round where you spin the money wheel for cash prizes. 
IGT is the company behind the online version of this casino slot game and with an RTP of 96.45%, it's a great idea to play it online.
Triple Red Hot 7s
Triple Red Hot 7s is an absolute scorcher if you're looking for a slot machine that is simple yet entertaining. This game has an old-school feel to it. There are only three reels and it's of a high volatility, which means that the wins might not drop often, but when they do – they pay out handsomely.
There are free games and multipliers in this game, but don't expect anything too fancy. It's a straightforward, fun, and rewarding slot that makes players return time and again. The RTP of this game depends on where it's played and could be between 92% and 96%.
Double Jackpot
If you're looking for a classic slot game, then Double Jackpot will be right up your alley. It's one of the most popular games from Bally Technologies and you'll recognize the familiar fruit machine symbols with cherries, bars, 7s, and bells all making an appearance.
The 96% RTP is bang on average and if you land five Double Jackpot symbols, it will pay 50,000x your initial wager. You'll also get up to 16x your wager if you land a normal winning combination with a Double Jackpot symbol as part of it. This is a simple game, with old-school features, but there's a reason why it's been popular for so many years.
The Monte Carlo
There's simply no other way to describe the Monte Carlo slot machine other than "huge". This machine is taller than the average person when they stand, and seeing as you'll be sitting at it, the machine can seem like a behemoth.
You'll have plenty of free spins and multipliers to look forward to, but the biggest draw card is undoubtedly the wheel above the reels. Landing a Monte Carlo Spin symbol means that you get to give the wheel a go, where every pocket has a different cash prize. One of the pockets even offers the Super Jackpot that you'll get if you're really lucky.
The wheel makes this game a wonderful blend of slots and roulette and is a favorite for those who love table games as well as online slot machines. There's an RTP of 95.6% and a medium volatility. 
Megabucks
Megabucks is a progressive slot machine and that means that games from all over the country are continually contributing to the jackpot. This is an incredible winning opportunity and this game has paid out handsomely in the past, with $27.5 million, $21.1 million and $39.7 million just some examples of the best wins over the last couple of years.
While there are some free spins and other cool features during the gameplay, the best thing to do is to keep an eye out for the Megabuck symbol. This awards 5x your stake for one in a winning combination, but if you get them across a payline, you'll win the unbelievable Megabucks progressive jackpot. 
Keep in mind that there are plenty of different types of Megaways slot games to choose from, but they are definitely all worth a shot.
Play the best online slots with BetMGM
Luckily, you don't have to go all the way to Las Vegas to enjoy slot games and you can have a grand time right in your own home. BetMGM has some of the best online casino games on offer and you can enjoy all your favorite slots from a PC, laptop, phone, or tablet.
Register with BetMGM and start playing!