Online blackjack is one of the most popular online casino games at many of the best virtual casinos. It is also one of the best casino table games to play if you're looking for great odds, but while it offers players great gameplay and excitement, sometimes players need more action than the base game can provide. 
That's where side bets come in. Blackjack is one of the few casino games that has a true and tested element of skill involved in playing, which gives players a chance to improve their gameplay through study and practice at the tables. Side bets take this a step further and give seasoned veterans of online blackjack the chance to increase the variance in the card game. This creates more opportunities to beat the odds and land some new and unique winning combinations. 
Before you get too excited about side bets, find out a bit more about what they actually are.
What Are Side Bets in Blackjack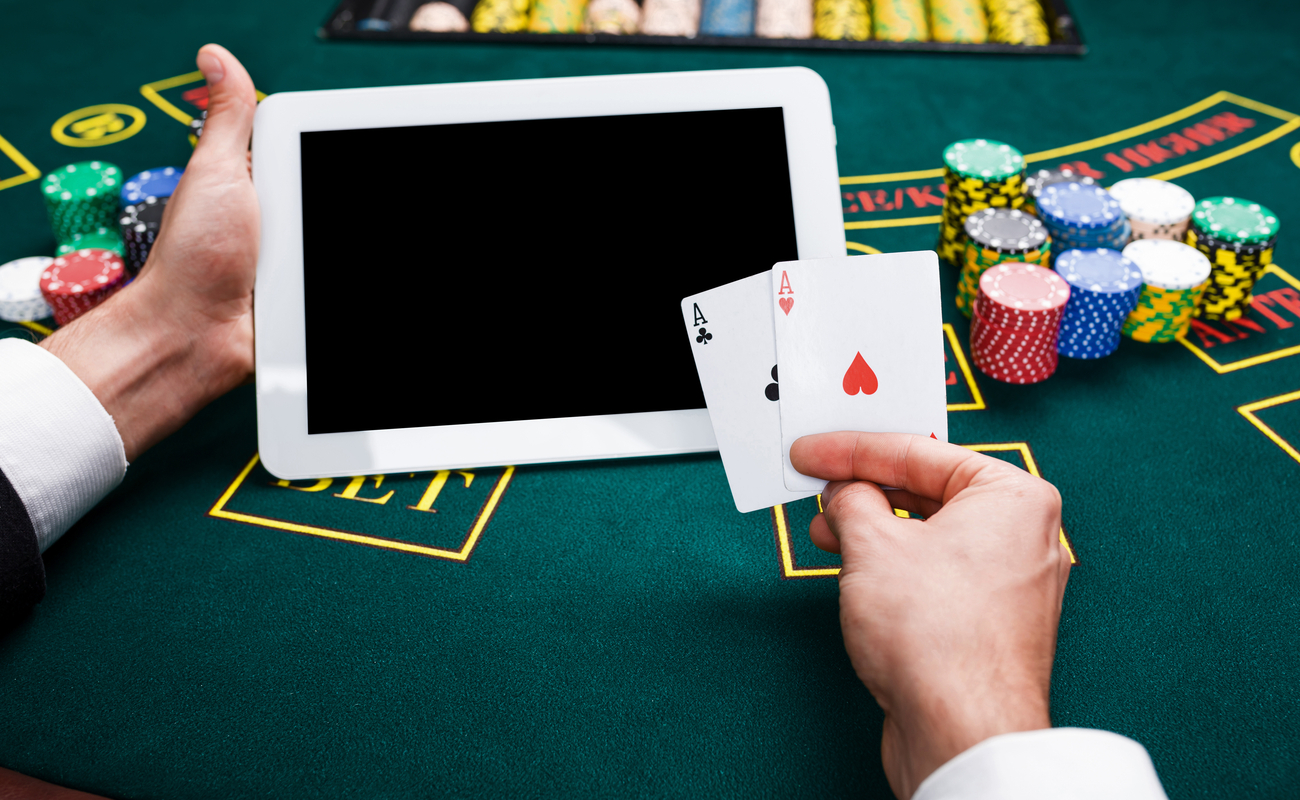 The answer is quite straightforward, and it's also in the name. Blackjack side bets are optional bets that you can make during a game of blackjack in addition to your main bet. They cover a rule set that the standard rules don't include, but these rules are still based on playing with your main hand, although they can sometimes involve hands other than your own. Side bets in blackjack are based on the assumption and prediction of which cards the player and, at times, the dealer will receive. 
Are Side Bets in Blackjack Worth It?
Casinos and players both love a good side bet, as they can provide additional winnings in both directions. They basically give opportunities for more bets across fewer hands of play. So, while you have a chance to snag bigger wins, the casino also has more chance of taking your extra bets. This point is worth keeping in mind in terms of managing your bankroll because while the payouts are typically quite enticing and far more generous than the usual main hand bets, the house edge is also greater. But it's gambling, and you've got to risk it to get the biscuit, so to speak. 
Side bets are also a way to increase or intensify the excitement, fun, and action in your blackjack games far beyond that of the standard game, which can become quite repetitive after a couple of dozen hands. As mentioned already, part of that excitement is the potential for a bigger payout at a slightly higher risk. 
Players trying to minimize their losses and chase the best odds should typically stay away from side bets. But players who are willing to take a risk now and then on a potentially big win are well suited to side bets.
Ways To Judge a Side Bet in Blackjack
When you're playing blackjack at an online casino, you may feel more comfortable and perhaps more willing to go for that potentially big win. However, when you decide on whether to place a side bet, you should consider the win probability or the chance of your ability to win. If the win probability factor is low, the side bet should not be made. Of course, this knowledge comes with practice. The house edge is another factor in determining whether a side bet is good. The thinner the house edge, the better it will be for you. Of course, a higher house edge will be risky, but it can lead to a higher payout. 
Ultimately, a blackjack player will base their decision on whether a side bet is worth it by using their own strategies and expectations for the game. Different players will have different risk-reward preferences. Knowing the best blackjack strategies that actually work will give you the insight needed to decide whether to place a side bet or not.
The Most Common Side Bets in Blackjack
If you're after the best side bets in blackjack, there are five common ones that are worth considering. While these offer the best blackjack side bets odds, there are many other, less popular side bets that can be extremely fun and add a whole new element of challenge and excitement to the game. For now, though, focus on the five most common side bets: perfect pairs, insurance bets, the 21+3 bet (also referred to as poker hands or rummy,) Royal Match, and Over/Under 13.
Here's a brief rundown of each of these side bets, how they work, and how they affect the game's outcome.
Perfect Pairs
The name "perfect pairs" describes this side bet quite brilliantly. To make this bet, you'd simply place a wager on your first two cards being a pair (two cards of the same rank or value.) The rank and suit of the pair will determine your payout. Since casino blackjack is typically played with more than one deck of cards (sometimes more than six decks in total,) there's always a chance of getting two of the same card. 
A perfect pair, for example, would be two cards of identical rank and suit, like two aces of spades or two jacks of clubs. A colored pair, as the name suggests, is a pair of cards that are the same color — for example, an ace of hearts and a queen of diamonds. Note that with a color pair, the suit doesn't matter, only the color. Lastly, there is the black/red or "mixed" pair, which can be any two cards of any color as long as the rank or value matches (like a king of clubs and a king of hearts.)
A perfect pair will typically have payout odds of around +2,500, a colored pair odds of around +1,200, and a mixed pair about +600. Note, however, that these may differ depending on the digital casino where you decide to play your side bets.
Insurance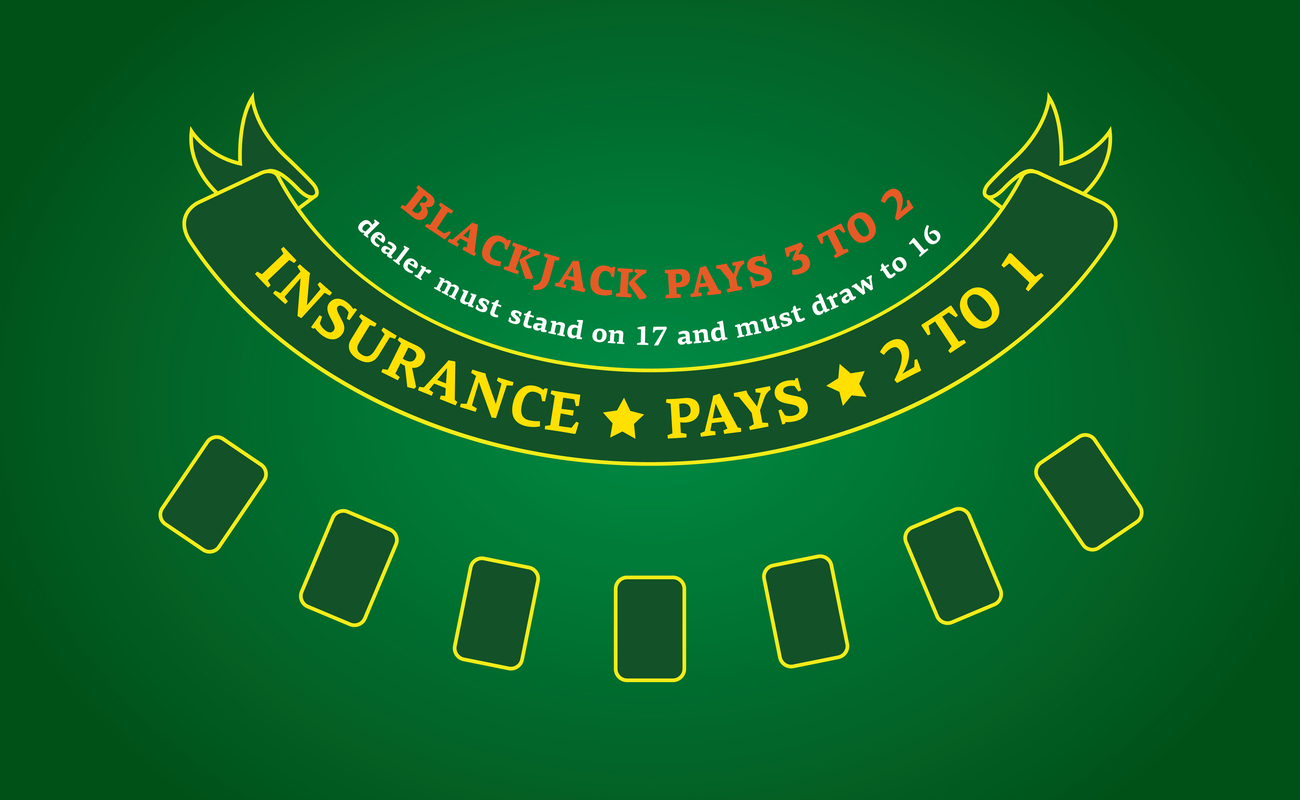 Insurance bets are played in many casino table games and are very common in high-stakes and online poker, but quite a few blackjack players are not a fan of this type of bet, as popular as it is. A blackjack insurance bet is only played when the dealer's upcard (the card you can see face up in the dealer's hand) is an Ace. An insurance bet is typically half your initial wager, and if the dealer's hand turns out to be a blackjack (equal to 21,) then you'll win with a +200 payout (depending on the rules at your virtual casino of choice.) If the dealer misses on their blackjack, then you'll lose on the insurance bet, but hopefully, your main bet holds up against their hand since they didn't hit blackjack in the end — otherwise, you're out of pocket on two bets instead of one.
While this sounds like a pretty solid side bet and one that's easy enough to understand, the general consensus among skilled blackjack players is that it's not a good bet to put down — this is where the math comes in. The odds are between +218 to +206 (depending on whether either of your cards has a value of 10), that the dealer's hole card (the card that's face down in the dealer's hand) has a value of 10. This means the insurance bet is actually a losing proposition in that it's banking on the less likely outcomes.
The house edge with six decks of cards (which is typical when you play blackjack at an online casino) is roughly 7.4% — unless you're extremely skilled at counting cards — or you're a computer. As you can see, this is one of the worst blackjack side bets payout percentages.
21+3
What do you know about poker? Now, this is meant to be about blackjack side bets, but imagine you could combine the rules for poker hands and blackjack into one wacky game of chance. The 21+3 side bet, otherwise known as poker hands or rummy, is exactly that. 
This side bet takes the concept of perfect pairs a step further by using not only your hand but also the dealer's first upcard. These three cards can be combined to create five potential three-card poker hands, with the payouts determined by the value of each hand created.
The payouts for these types of bets are typically better than the perfect pairs side bets. The hands are ranked as follows:
Three-of-a-kind in the same suit:

+10,000 payout odds.

Straight flush:

+4,000 payout odds.

Three-of-a-kind:

+3,000 payout odds.

Straight:

+1,000 payout odds.

Flush:

+500 payout odds.
Now, it's important to note that these payouts are estimates and may change depending on where you decide to play online blackjack and the rules that the digital casino applies to its blackjack side bets.
Royal Match
The royal match is another exciting side bet that pays out if one of two conditions are met when the first two cards are dealt. The first of these conditions is that these cards belong to the same suit. The second condition is that these cards are a king and queen of the same suit. The former condition offers payout odds of +250, while the latter offers payout odds of +2,500. If the player wins this side bet, they receive their payout immediately, while a loss means the amount they bet on a royal match is also immediately forfeited. If both the dealer and the player receive a royal match, a fixed amount is usually paid out.
Over/Under 13
This side bet is technically a pair of side bets, as the player can wager that the total value of the first two cards they are dealt will be either over or under 13. While one might think these two side bets are exactly the same, the over-13 bet actually offers slightly better odds than the under-13 bet. The house edge for the over-13 wager is approximately 6.55% (depending on the number of decks being used in the game,) while the house edge for the under-13 wager is approximately 10.06% (again, depending on the number of decks involved.) Players' wagers can match but not exceed the amount they bet in the main game, with wins paying out even money.
Get Your Blackjack Side Betting Action at BetMGM
Now that you're better versed in the most popular types of blackjack side bets, you can go and check out some of the more obscure — but potentially more fun — blackjack side bets. Or why not take your newfound knowledge to a real online casino and put it to the test? Looking for tips on winning more blackjack online? Be sure to head over to the informative BetMGM blog.
Register at BetMGM or download the casino games app to gain access to some of the best online casino games, including blackjack, as well as the extremely popular and exciting live dealer blackjack tables, where your side bets can increase the fun even further. And when you're done at the card tables, you can always explore an extensive range of online slots or even play a casino dice game — whatever floats your boat.