Casinos are fun entertainment venues that people visit to have a good time, but just like any other venue, casinos have rules that all visitors must follow. Anyone who breaks these rules may get kicked out or may even find themselves permanently banned.
Whether you like to find thrilling casino games to play at brick-and-mortar casinos or you prefer to use your phone or computer to play online casino games, there are steps you can take to avoid being ejected or banned from a venue. Here are the rules you need to keep in mind for each of these different types of casino venues. 
Brick-and-mortar casinos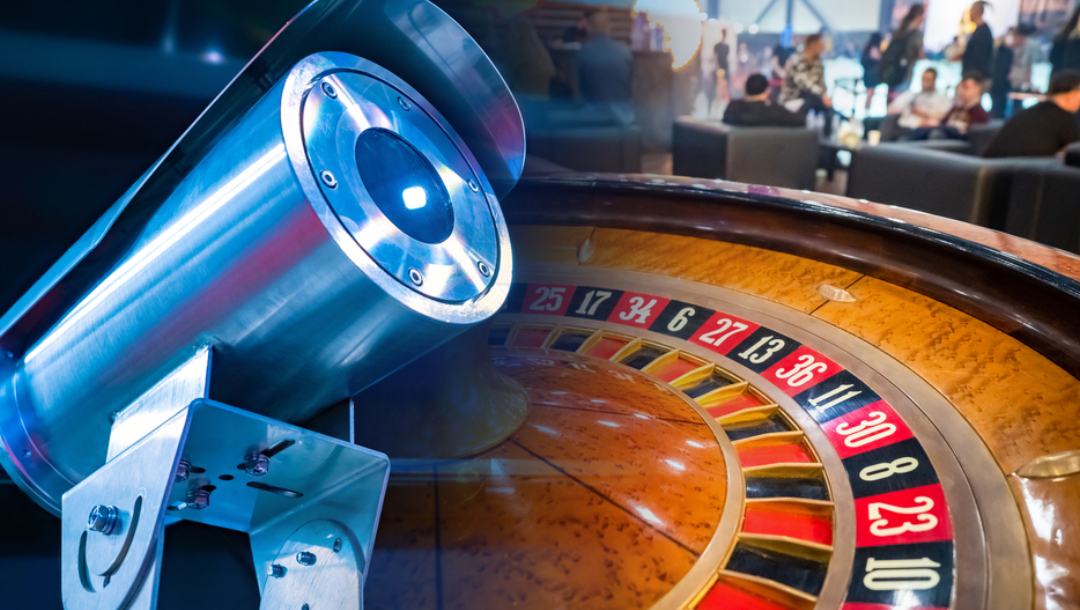 If you decide to visit a casino in person, here's what can get you kicked out or banned.
Being too young to gamble in your state
If you want to play for real money at casinos, you need to be of minimum legal age. Depending on which state you are in, the minimum age can vary from 18 to 21. If you are underage and are found gambling, you will be removed from the casino. 
Breaking the rules around casino etiquette

As with any public space, you are expected to behave appropriately at a casino by following casino etiquette. At a bare minimum, this means treating people around you, including casino staff and other visitors, with respect. Actions like being rude to servers or dealers, sexually harassing other visitors or drinking too much are likely to end with you being escorted off the premises by casino security.  
Cheating
It goes without saying that cheating will get you banned from a casino. Any attempt to bend or outright break the rules of a game will result in a ban from the casino. Cheating includes things like hiding cards on your person and using them during a game, trying to tamper with a slot machine, trying to slip loaded dice into a casino dice game or even colluding with staff to manipulate a game in your favor.
Implementing techniques that give you an unfair advantage
Techniques like card-counting in blackjack or edge sorting in baccarat are not illegal and are unlikely to get you a full ban from a casino. However, should the casino suspect you of using systems like this to give you an edge, they will most likely ban you from playing the game that the technique applies to. For example, you may be banned from playing blackjack at a casino if you are too good at counting cards.
Loitering
Casinos are places for people to enjoy gambling games and if you are suspected of loitering, security is likely to ask you to leave – particularly if you're making other players feel uncomfortable for any reason. 
Taking photos or recording videos
Many casinos don't allow patrons to take photos or record any videos and will usually have signs up to remind people that they are not allowed to use cameras, smartphones or any other photo or video capture devices. This is for security and privacy reasons, so if you want to have a long and fun night at the casino, avoid getting snap-happy.
Asking to be banned
Not everyone who is banned from a casino received that ban against their wishes. People who have problems controlling their gambling can request that a casino ban them from their premises to prevent them from engaging in irresponsible gambling.
Online casinos
If you prefer to play casino games online, here's what might get you suspended or banned.
Being too young to play online in your state
Just like gambling at a brick-and-mortar casino, you need to be of legal age to gamble online. If you try to register for an online service and you're not yet of legal age, you will not be registered. And if you somehow manage to get around this and are found out, your account will be closed.
Cheating online
Many people may be inclined to try and break the rules of an online casino from the comfort of their home, thinking they are safe in doing so. This may mean downloading tools that assist you unfairly in a game of online poker, abusing a bug in online slots or casino platforms or hacking a game or platform to try and manipulate it in your favor. 
Needless to say, online casinos know how disastrous cheating is to their bottom line, but more importantly, to their reputation. This is why they spend vast sums of money on protecting their games and platforms and monitoring players who engage in suspicious activity. If you're caught cheating, there will be no second chances and you will be banned. Casinos may pursue criminal charges against you.
Committing identity theft
Some players think they're smart by using another person's information to create an online gambling account. While some players may initially slip through the cracks, casinos are constantly reviewing players' accounts and taking steps to ensure players are who they say they are. If they find out you're not who you say you are, you will definitely be banned. Depending on the state that you are in, you may also be subject to criminal charges.
Abusing multiple accounts and their associated bonuses
Less-than-ethical players may find themselves creating multiple accounts to take advantage of things like welcome bonuses. They may also try to shift the odds of certain games (like online poker) in their favor by filling up more seats at a particular table. If you create multiple accounts with other people's personal information to abuse these bonuses or create advantages for yourself in other games, you may find yourself subject to more than just a ban because you're committing identity theft as well.
Being rude and not following the rules of online casino etiquette
Just like offline casinos, players are expected to behave appropriately in online casino gaming spaces. If you follow these tips for great online gaming etiquette, such as not cheating, being polite and not spamming the chat, you'll have a good time in a virtual casino and avoid being temporarily or permanently banned.
Requesting temporary or permanent online casino bans
Much like their offline counterparts, online casino gamblers who struggle to manage their gambling hobby and find it becoming detrimental to their lives can ask an online casino to temporarily or permanently suspend them. A voluntary temporary ban is more commonly referred to as a "cooling off period." So, once you've spent a certain amount of time or money at an online casino, you are not allowed to spend any more money or time playing until the cooling-off period you decided on has expired. 
Enjoy all the best old and new casino games at BetMGM
If you're looking for great games to play, you can find a huge library of games at BetMGM. We have online slot machines like Gonzo's Quest, Cleopatra, Abra Cat Dabra and many more. Prefer games like blackjack or roulette? Then be sure to check out the many thrilling casino table games we have on offer. Or, if you enjoy a more social experience, why not try our great range of live dealer casino games? 
Register at BetMGM to enjoy all these exciting games and more!