Roulette is another one of the most popular and iconic online casino games, and it's also quite simple. All you need to do is place your bet on a number from 1 to 36 (or one of the many other bet options, such as "red" or "black"). The dealer spins the wheel and if the ball lands on the number or option you bet on, you win a specified amount based on your wager and bet type!
There are many versions of roulette as well as wheel and table layouts, all with their own rules. American Roulette switches things up a bit by adding a double zero to the wheel. This is just one of the versions of roulette available online. 
When playing roulette, proper etiquette involves knowing when to place your bet and being respectful toward other players. Note that, as in many other live gaming environments, there are several other types of bets you place, so it's worthwhile reading up more about those.
Since roulette is completely random and there's no way of knowing where the ball will land, there is not much strategy involved in the actual gameplay. That said, you can become more experienced in the types of bets you place based on the odds (and all of the recent statistics that you can access) and depending on how much risk you are willing to take. 
3. Live game shows
As with exciting TV game shows you can also watch the wheel spin in online live dealer games! 
Dream Catcher is one of the most popular online game shows and was in fact the first game that Evolution Gaming offered in this genre. It's also very easy to play. All you need to do is bet on a number that you think the wheel will stop at, and if it does, you get the corresponding payout. Similar to online casino slot games, there isn't much etiquette involved here (other than being a polite and active participant), and as with many other games with random outcomes, all you can do is take your chances and hope for Lady Luck to be on your side when the wheel is spun.
4. Live blackjack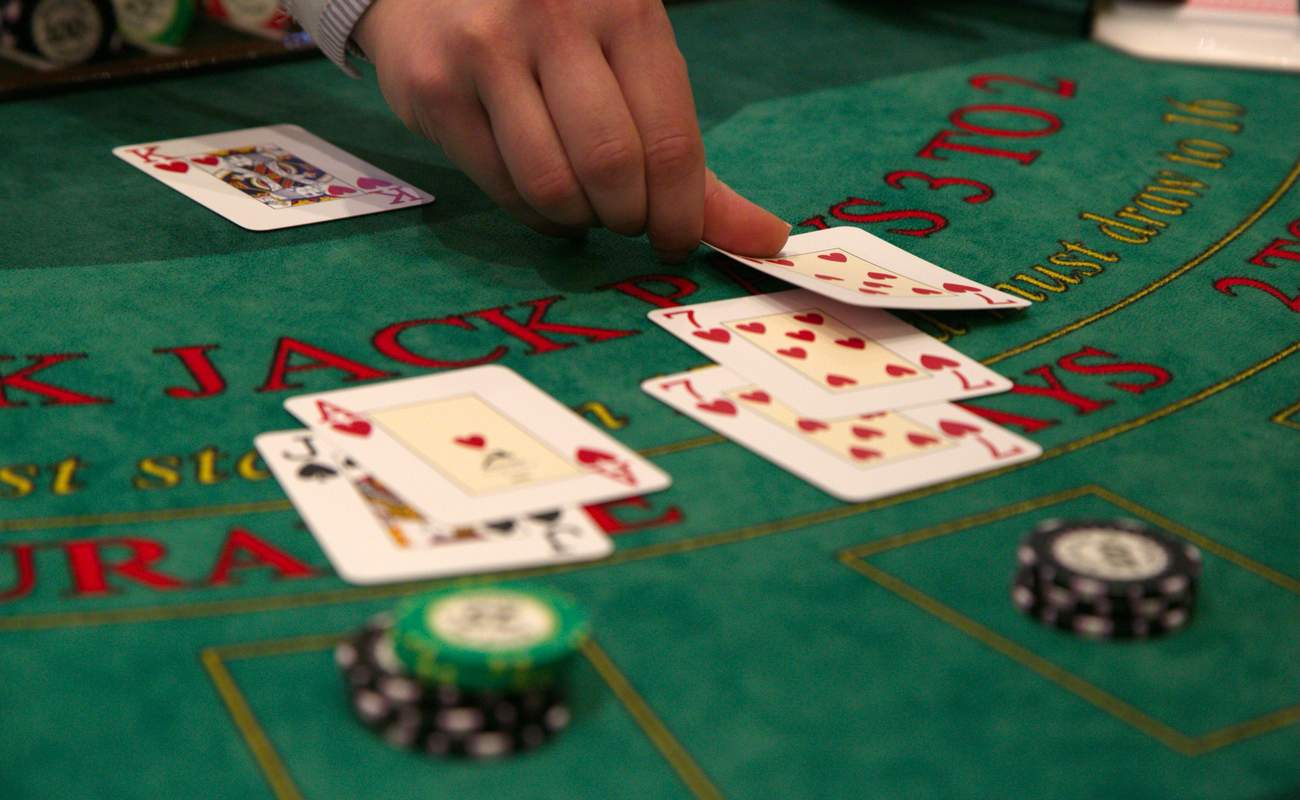 Blackjack is one of the most popular casino table games, both in real life and online, which is why online blackjack with a live dealer has gained so much in popularity. 
As you would in a traditional blackjack game, you and the dealer start with two cards each. Your aim is to end up with a hand that beats the dealer's by getting as close as possible to 21 when you add up the values of the cards you're "holding." 
In games such as Blackjack Live the casino table is set up in the standard seven-seat layout, which means a certain etiquette will be involved since other people will be playing (even if you can't see them). Other titles such as Infinite Blackjack offer their own twists on the classic formula by, for instance, allowing a limitless number of players.
Once you've come to grips with the basics of blackjack, you can start to refine your strategy. This includes knowing when it is the best time to "hit" (ask for another card), "stand" (stick where you are and not draw any more cards) or when to split pairs. You can also take your gameplay up a notch by placing side bets.
5. Live poker
Poker is a legendary game worldwide, which makes it one of the most exciting online casino games to play.
There are so many kinds of poker that it can initially feel overwhelming. But while there is so much to learn, there's also much fun to be had!
Casino Holdem is a well-known live option, as it combines the feel of blackjack with poker. In other words, you play Holdem-style poker, but directly against the dealer (with no other players involved). 3 Card Poker is another variation, which also involves playing against the dealer with just three cards. 
As in blackjack, there's some etiquette that you'll need to observe – even when playing online. This includes checking that you have a stable internet connection, not abusing the chatbox, paying attention and not discussing your hand or the outcome. 
When it comes to tips and strategies, there's so much to learn, depending on the rules of the particular game and the casino you're playing at. As many famous players have said, poker is all about strategic decision-making, which you'll get better at the more you play.
Live dealer game etiquette
With any of these games, a general rule of etiquette is to remember that, even though you're playing online, you're also interacting with real people who want to have a good time. Make sure you conduct yourself appropriately and respect everyone at the table.  This also goes for any live chat you join. Steer the conversation away from controversial topics such as religion or politics and try not to gloat about a win. Remember, everyone is there to have fun. 
It's also a good idea to have at least a basic idea of how to play the game you join. While the live dealer can help you come to grips with the game, it's not fair to the other players to have the dealer teach you the game from scratch.
Play at the best live dealer online casino with so much more to offer
Are you looking for the best online gambling sites or live dealer casinos? No matter whether you prefer live dealer or regular online gambling when you play casino games, rest assured that BetMGM has an incredible range of choices on offer to suit a variety of tastes. When you play at our casino online you get to enjoy great games like Baccarat Live, Lightning Roulette and more.
After you register to play at our real online casino, you can choose between all of the live options we've talked about here, as well as a variety of other table card and casino slot games. Yes, if you enjoy playing online slots for real money, we have an incredible selection of titles by some of the best developers from around the world!