There are many types of online slots to enjoy, and some of the best online slots are based on movie licenses. But not all slots in this category are created equal, which is why we're here to share our three favorites that are based on movies, so you know what to try when you play casino games online.
1. Ghostbusters Plus
Reels: 5×3
Paylines: 20
RTP: 98%
"If there's something strange, in your neighborhood. Who you gonna call?" 
That's right, Ghostbusters Plus is the first movie-themed slot on our list and comes from game developer IGT. Based on Ghostbusters, the classic horror-comedy from 1984, you join the original team of ghostbusters to rid the game world of the many spooky ghosts that inhabit it – and hopefully score some amazing wins on the way!
Ghostbusters Plus is a 5-reel, 20-payline slot that's incredibly easy on the eyes, and features some spooky effects and music that make you feel like you're in the movie itself. It also has an RTP (return to player) of exactly 98%, which is much higher than many other slots. Yes, even though it is classified as a medium-variance or -volatility slot, it still enjoys a very high RTP, which will undoubtedly appeal to many players. 
But that's not all that's appealing about this great slot. Players get to "ghost-bust" their way through an enjoyable game, packed with features and levels that lead to excellent wins. You get the standard scatter, and wild symbols, as well as free spins and multipliers. In addition, you also get random Ghostbusters equipment (drawn from the film series, naturally) that will appear to help you out during different levels, including the Proton Pack, the PKE Meter (useful for reading those psycho-kinetic energy levels), and other classic ghost-busting devices!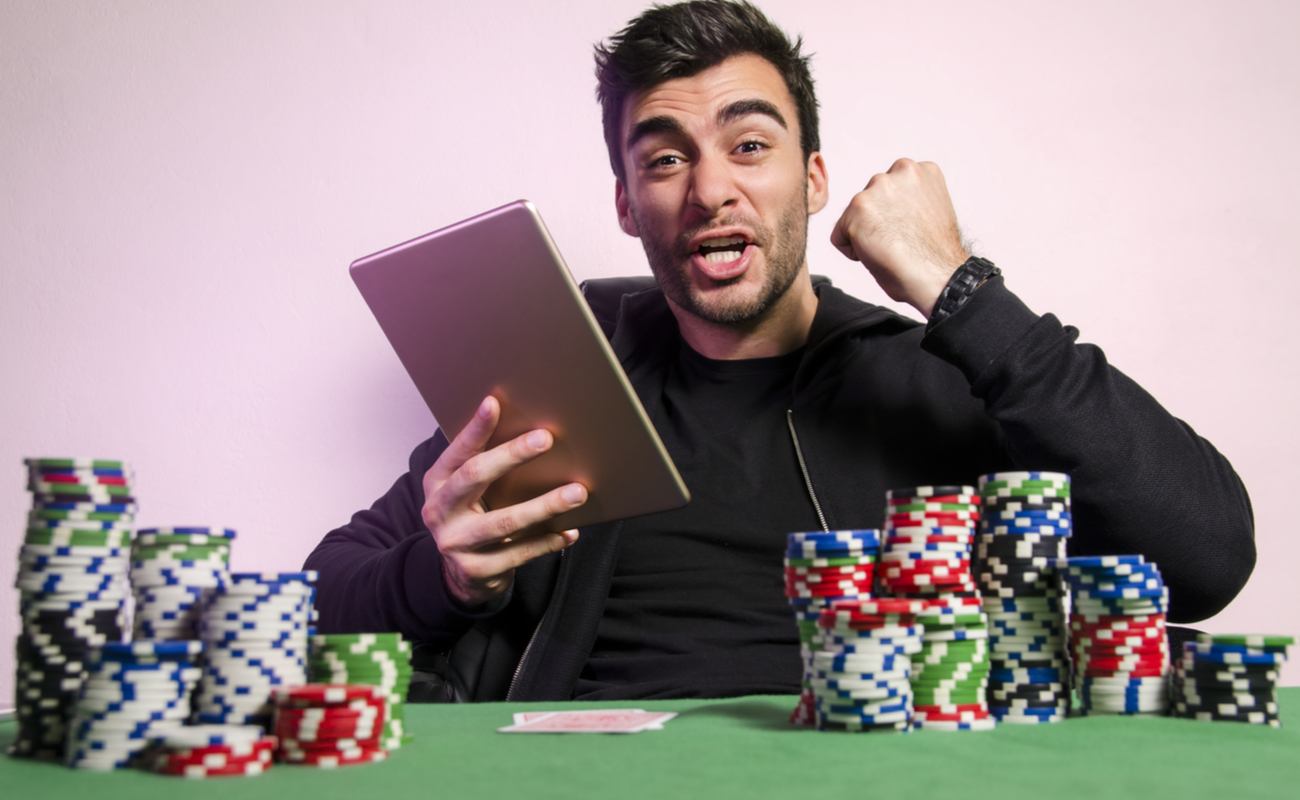 The Ghost Battle feature is one of the game's most exciting attractions. As mentioned earlier, this feature is tied to the level-style structure of the game, which sees you battling against different ghosts and ghouls. During this game mode, you also get Multiplier Ghost Wilds, Expanding Ghost Wilds, and Extra Ghost Wilds, all of which boost your winnings, or give you more chances to win! 
So if you're in the mood for an exciting online slot with a spooky edge… who you gonna call? Ghostbusters Plus! 
2. Jumanji
Reels: 5 reels with a 3-4-5-4-3 layout
Paylines: 36
RTP: 96.33%
"In the jungle, you must wait. 'Til the dice read five or eight."
Younger audiences may have been introduced to the world of Jumanji by the recent video-game-influenced reboots featuring megastars The Rock, Jack Black, Kevin Hart, and Karen Gillan. However, many people will remember the original movie, which came out in 1995. This film was based on a magical (and terrifying) board game, and starred the incredible Robin Williams in the lead role, and it is this world in which this exciting online slot of the same name is set. But unlike the traps that lay in wait for players in the film, these dangers have been changed into bonus features for players to enjoy! But before we get into those, let's take a quick look at the rest of this game from hit developer NetEnt.
Jumanji is a 5-reel, 36-payline slot that features a non-uniform layout, with each reel having a different number of rows. While the first game on our list undoubtedly had good graphics, there's absolutely no doubt that Jumanji has the edge when it comes to visual polish. Wonderfully detailed symbols and backgrounds help this 2018 slot stand out, even in our top three list. The sound design is also fantastic, creating a thrilling, drum-heavy beat that reminds the player that excitement and danger might await them after every spin! With an RTP of 96.33%, this online slot also has a slightly higher-than-average RTP, but still not quite as high as Ghostbusters Plus' 98%. 
But getting back to what we briefly touched on earlier, the game has a wide range of features. Some, such as the wild symbols and free spins, work the same as they do in other online slots, while others are quite different and are a very welcome addition to the game. 
These unusual features include: 
Sticky Vines

– These appear at random, and cause winning symbols and wilds to stick to the board.

Monsoon Wilds

– One or two reels will turn completely into wilds.

Monkey Mayhem

– This feature is great in that it guarantees you a win, but how big the win will only be discovered after the monkeys have reshuffled the symbols on the reels.

Wild Stampede

– A herd of animals will stampede across the board, knocking away symbols and replacing them with wilds instead!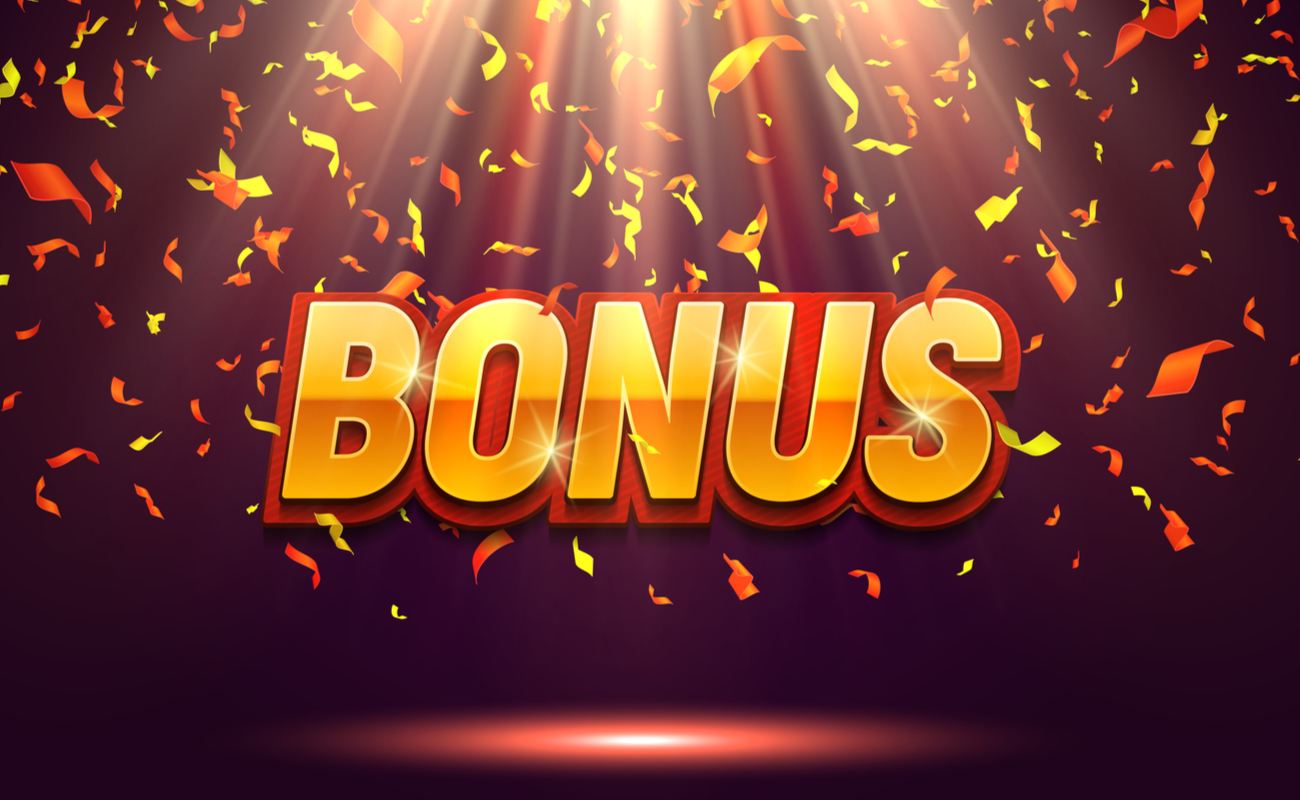 Players will be pleased to know that these aren't the only bonus features available. If you trigger enough scatter symbols, your game tokens will appear and move across the board game. This activates another dice-rolling bonus game, which will reward you with instant wins, extra dice rolls during the mini-game, and a mystery free-spins feature.
So, if you're ready to find out what the dice have in store for you in an exciting slot filled with fantastical wildlife, mystery, and danger, be sure to check out Jumanji.
3. The Goonies
Reels: 5×3
Paylines: 20
RTP: 96%
''Hey, you guys!''
This classic 1980s children's adventure movie followed a group of misfit friends as they searched for a lost treasure, with audiences enjoying a surprising number of scary and feel-good moments throughout the film. While the eponymously named online slot definitely draws on iconic scenes from The Goonies, overall the game undoubtedly goes for "fun and adventure", and nostalgia over any hair-raising moments.
The Goonies is a 5-reel slot with 20 paylines and an RTP of exactly 96%. The game leans heavily on its pirate theme, with players enjoying the spinning reels against a backdrop of a pirate treasure map, surrounded by coins and skulls. The symbols also lean heavily into this setting and include pirate flags, coins, and treasure chests. The music and sound evoke high adventure, with audio that helps the player feel as if they're searching across the seas for unimaginable wealth!
When it comes to actual slot gameplay, the main drawcard is undoubtedly the fact that The Goonies is packed with bonus features. The game not only features a wild symbol but multiple wild symbols for each of the bonus features. These excellent bonus features include:
Mikey's Hidden Treasure –

The reels can become stacked with wilds.
Mouth's Lucky Coins –

The gold coin mystery symbol chooses a random symbol, which then fills every coin that's displayed.
Chunk's Truffle Shuffle –

Wilds can appear as an overlay on the reel, turning random symbols wild.
Sloth's Win Spin –

You are guaranteed a win.
One-Eyed Willy's Bonus Boost –

Additional bonus symbols might appear.
Data's Colossal Symbols –

Three adjacent reels might change into a Colossal Reel.
There's also the bonus wheel, which you can trigger by landing three or more bonus symbols. When you spin the wheel, you can also land the Fratelli Hideout Bonus (pick one of three keys to enjoy bonus cash, the Hidden Tunnel mini-game, or to end the bonus), the Skeleton Organ Bonus (which increases your multiplier), One-Eyed Willy's Treasure Bonus, as well as the Super Sloth Free Spins, Goonies Go Wild Free Spins, and Inferno Free Spins.
Whether you're a fan of the movie or not, there's undoubtedly a lot of bonus features for you to enjoy. So who knows, maybe you'll soon be shouting: "Hey, you guys!", and enjoying a spin with The Goonies online slot.
Have a great time with movie-themed slots and other games at BetMGM
Movie buffs and fans of casino slot games can have a great time with some of these exciting film-related slot titles, as well as a range of other online casino games here at BetMGM. 
You can play real slots online, including movie-themed titles such as Jumanji, games based on your favorite TV shows such as Baywatch, sci-fi games like Starburst and Vortex, and Ancient Egyptian experiences including Cleopatra, and Fortunes of Egypt. No matter what your favorite genre is, there's a feast of games for you to enjoy. And if you believe variety's the spice of life and you need a break, even from the best online casino slots, you can also play live dealer, casino table games, slot races, and much more at BetMGM. 
Register with BetMGM to play slots online, or to enjoy the excitement of any of our other great casino games.