Enjoying casino and gambling culture is a popular pursuit around the world. While the popularity of online casino games has been steadily growing since the 1990s, and there's been a definite spike in the number of people who play casino games since the pandemic, millions of locals and tourists still visit casino resorts to revel in the unique experiences they offer.
Take a whirlwind tour of different casino cultures around the world.
Las Vegas, USA
Since Las Vegas is the undisputed world capital of gambling, it will come as no surprise to start with The Entertainment Capital of the World.
Casino culture has largely shaped Las Vegas since gambling was legalized there in 1931. As the playground of America, the former pioneering outpost-turned-city, with its liberal gambling and divorce laws, lavishly decorated casino hotels and big-name entertainment, has hugely influenced American culture. Did you know that there are 58 places called Las Vegas in 12 countries outside of the US?
Today, the MGM Grand takes pride of place in the City of Lights as the largest single-structure hotel in the US. With 6,852 rooms, it's the third-largest hotel complex in the world by number of rooms. Two of the next biggest resorts – Mandalay Bay Resort and Casino and the Bellagio Hotel and Casino – are also owned by MGM Resorts.
But there's a lot more to the MGM Grand than its size alone. The MGM Grand Las Vegas has built on the city's lavish reputation of the past and coupled this with entertainment innovations that have been responsible for creating the casino culture of the modern era that the world knows so well and loves to imitate.
Individuals who want to play world-class casino poker games head for the MGM Grand Poker Room – the Strip's #1 hotspot for Texas Hold'em – while the Bellagio has some of the most dynamic slot action you'll find in Las Vegas. If you enjoy playing online slots, you'll want to experience the excitement of the slot floor with over 2,300 slot machines, video reels and video poker games.
Along with their vast offering of the best games you can play at a casino, the fun and action never set, with award-winning eateries to try out, A-list entertainment like Cirque du Soleil, art galleries, extraordinary pools and cabanas, spas, salons and barbers and concierge services that are tasked with making your Vegas dreams come true. Without a doubt, Vegas has set the tone for every other massively successful casino around the world.
Macau, China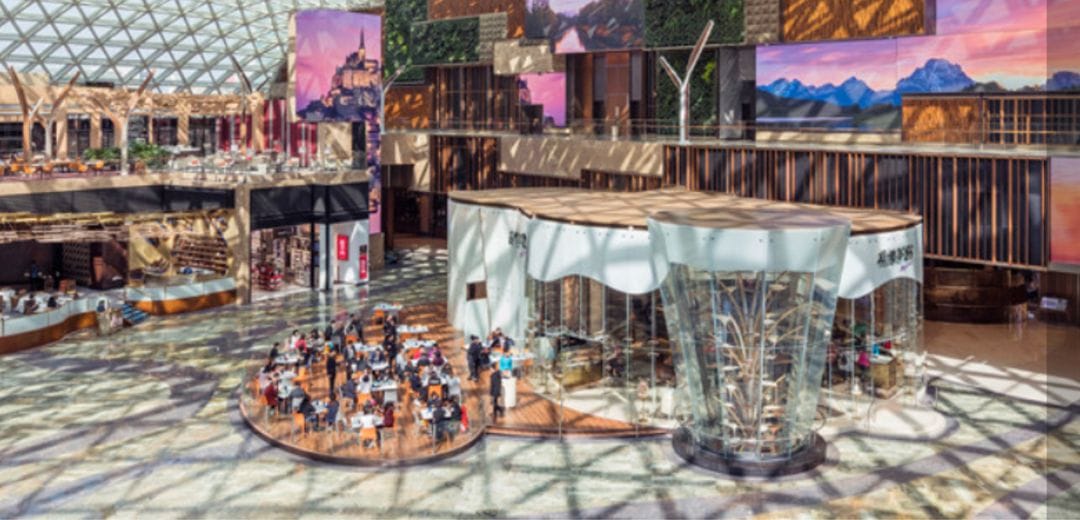 While Las Vegas will always hold first place as the pioneer and heart of casino culture, China's Macau region is creating its own special brand of casino lifestyle. Forbes now ranks six Macau casinos among the 20 largest in the world. One of these is the MGM Macau.
The first development phase, with the possibility of future expansion, included a 222,000-square-foot casino floor spread over two levels that wrap around the Grande Praça. Baccarat casino games are popular in Macau and there is more than enough room to indulge in this and other casino table games and slots.
This entertainment wonderland includes 15,630 sq feet of event space, the Six Senses Spa with 12 treatment areas, as well as retail space, restaurants, bars and lounges. The MGM Macau will soon add 47,000 square feet to its casino floor, which will allow for another 70 game tables and 240 slot machines.
But the casino resort is by no means a replica of American casino culture. The mystique and beauty of Chinese culture are represented in the carefully chosen décor, cuisine and entertainment.
Another MGM Resort, the MGM Cotai, is no less dazzling. Called the "jewelry box" of Cotai, it's the largest property and the first mega-size complex in Macau to achieve the China Green Building Design Label Three-Star Certification. Visitors can experience luxury Chinese cultural touches aplenty. 
From fine dining and regional Chinese cuisine to the "Lion Techno-cultural Dance" presented by MGM and Guangzhou Song and Dance Theater, an immersive multi-sensory art exhibition that uses innovative technology and living artistry to showcase natural wonders that include several UNESCO World Heritage Sites in China, MGM Cotai is testament to how pop culture is shaping the casino scene and vice versa. 
The United Kingdom
Gambling around the world is often personified by the Monte Carlo Casino, Europe's most iconic casino. Yet, the UK is right up there when it comes to gambling lifestyle and culture. This is evident in a number of Vegas-style super casino complexes that are springing up. This makes the UK gambling scene one of the most diverse in the region.
While the future no doubt lies with the mega-sized casino offering, there is still room for the smaller, exclusive club-style establishments of the past. Crockford's Club, for example, is based on the former London gentlemen's club and is recognized as the world's oldest private-members gaming club. The environment is of understated opulence and offers an old-world VIP experience. Playing blackjack at a casino doesn't get more exclusive than this, since only the well-heeled and well-connected ever make it past the front steps.
Malta
Malta continues the tradition of grand casino cultures, with an offering of gambling establishments set in buildings that include an elegant colonial-style villa and a restored 17th-century harbor-side palace. In the past decade, many online casinos have been set up in Malta, but the Mediterranean archipelago still attracts more than a million tourists each year, many of whom enjoy a night out at the tiny republic's casinos. 
While the Dragonara Casino has been modernized to offer all the casino games and amenities you'd expect of a luxury establishment, it continues to project a Maltese casino culture that is steeped in elegance and history. This includes the ancient legend of a dragon that lived at the end of the San Ġiljan peninsula and inspired the imposing architecture of the palace that today houses the casino.
Peculiar Gambling Trends Around The World
Beyond the majestic features of MGM's casinos, there are also some peculiar gambling trends across the globe that you may not have considered. 
Macau's Baccarat Obsession
In Macau, the world's largest gambling hub, baccarat is the game of choice, generating the majority of the region's casino revenue. The locals believe in various superstitious rituals and lucky charms while playing.
Pachinko in Japan
Pachinko, a Japanese arcade game, is a popular form of gambling. Players buy metal balls and aim to hit certain targets on a vertical pinball-like machine. Despite strict gambling laws, Pachinko parlors thrive in Japan.
Mahjong in China
Mahjong, a traditional Chinese tile-based game, is not only played for leisure but also for gambling purposes. It's a social activity where players wager money and can be found in homes, clubs and even public parks.
Horse Racing in the United Kingdom
Horse racing holds a special place in British culture. The famous Royal Ascot and Cheltenham Festival attract crowds dressed in their finest attire, with betting on horses being an integral part of the experience.
Lottery Mania in Spain
Spain's "El Gordo" Christmas lottery is a national obsession. Families, friends and co-workers come together to purchase tickets, hoping to win a share of the massive prize pool. It's a festive event deeply ingrained in Spanish tradition.
Online Gambling in Scandinavia
The Nordic countries have embraced online gambling, with Sweden, Norway, Finland and Denmark being avid participants. These countries have well-regulated online gambling markets and their citizens enjoy a wide range of options.
Floating Casinos in Goa
In India's coastal state of Goa, floating casinos are a unique attraction. These offshore vessels house casinos offering various games, providing a different gambling experience for tourists and locals alike.
Cockfighting in the Philippines
Cockfighting is a popular and controversial form of gambling in the Philippines. Roosters are specially bred and trained to fight, with spectators placing bets on the outcome. While banned in some areas, it remains prevalent in others.
Slot Machines in the United States
Slot machines dominate the American gambling landscape. From Las Vegas to Atlantic City, these colorful machines with spinning reels are a favorite among casino-goers, offering a wide range of themes and jackpot possibilities.
Fan-Tan in Macau
Fan-Tan, an ancient Chinese gambling game, is still played in Macau's traditional casinos. Players bet on the number of beads remaining after being divided into small groups. It carries a rich cultural significance for the local population.
Create Your Own Casino Culture Wherever You Are
Hopefully, you've been inspired to visit a casino on your next vacation and soak up the culture of that city or region. In the meantime, you can relax and play all your favorites, from online slot machines and casino table games to a variety of poker tournaments and live dealer casino games whenever you choose. It's simple and easy to join in the fun when you register with BetMGM online – you'll be playing online casino games for real money in no time at all.