To maintain their reputation and status, casinos don't tolerate improper casino etiquette and conduct. Even the most successful evening playing casino table games can leave you on the curb with a casino ban if you break the rules. But did you know even A-list celebrities are not exempt from casino rules? Join us as we look at the gambling stars who've been banned by casinos in the past and the reasons they got the boot. 
Why do casinos ban patrons?
Before we look at the elite offenders, let's look at the kind of behavior that can get you banned from a casino. 
Drunken behavior
Being unruly and drunk is against casino rules and etiquette. Casinos are private institutions and are allowed to remove and ban players who behave this way. In places like Nevada, this behavior can be punished with a fine and even a short jail sentence. 
Abusing casino staff and players
Mistreating or disrespecting dealers and casino staff is not tolerated in casinos. If you have a difficult round during a casino dice game, directing your frustration at the dealer can get you banned or removed from the round. Threatening players or staff can result in players receiving a lifetime ban. 
Cheating or using illegal strategies to beat the system
Using techniques like card counting or unusual betting systems to beat the casino system can get you banned. Casinos closely monitor suspicious behavior like unusual betting patterns or possible collusion between staff and players. If you're using strategies in a casino, implement them wisely or you may be banned.
Money laundering
Gangs or criminal syndicates can use casinos to launder their ill-gotten cash. Casinos monitor players who make large deposits of money, followed by long and unusual playing sessions before withdrawing. This behavior can get you banned and even put you under criminal investigation.
There are many reasons a person might be banned from a casino, but it is a rare occurrence and one that is usually justified. Casinos are allowed to exercise their rights to remove players at their discretion. You don't need to be found guilty for a casino to issue a ban; you just need to raise a certain level of suspicion or discomfort.
Celebrities who've been banned from casinos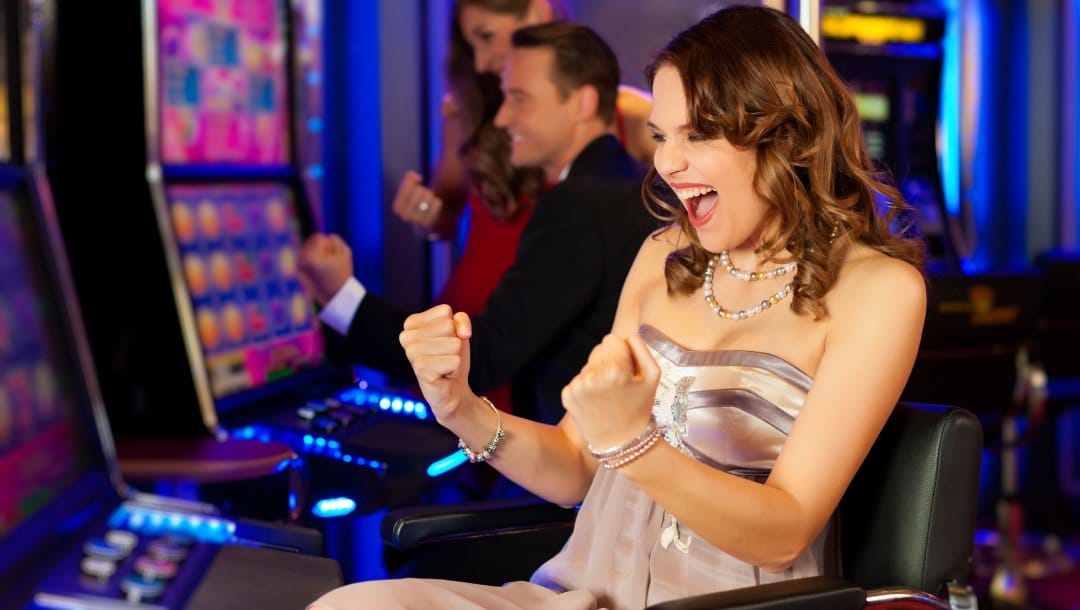 Allen Iverson
Allen Iverson is an 11-time NBA All-Star who's known for scoring the most baskets in four NBA seasons. Iverson spent hours and sometimes even days at a time playing blackjack and roulette. Sadly, his dedication to gambling led to less commendable results than his dedication to basketball.
Allen Iverson is prohibited from entering multiple casinos because of inappropriate behavior. In 2004, Iverson was banned from Bally's Casino in Atlantic City after being caught urinating in a trash can. Reports claim the NBA star lost often and responded by throwing chips at guards and dealers and being unruly with staff and patrons. This ban might have been one of the first, but it was not the last; he is also banned from MGM casinos and the Greektown Casino. 
Paris Hilton
Socialite, entrepreneur and reality TV show star Paris Hilton is another celebrity who loves to gamble. Not only has she dated professional poker players, but Hilton is also a serious blackjack and poker player. In 2012, she won $30,000 playing blackjack at the Wynn Hotel. She's also had her fair share of losses. She's rumored to have lost her luxury car, worth $165,000, in a private high-stakes poker game. 
But the story that really made headlines was Hilton's ban from the Wynn and Encore casino resorts in 2010. The ban had to be implemented when officers discovered cocaine in Paris Hilton's possession at the Wynn Las Vegas lobby. She later pleaded guilty to drug possession and obstructing an officer. 
Vince Neil
Vince Neil is famous for being the lead singer of the Mötley Crüe band. His heavy metal band has sold more than 100 million albums worldwide. 
Every story has two sides, including the case where Neil was banned from the Palms casinos in 2012. The story goes that Neil criticized the Palms in a Twitter rant, urging his followers to avoid the establishment. After saying that the executives were distrusting and dishonest, Neil vowed to never set foot there again. 
The Palms ensured he followed through and banned Neil from all Palms casinos. The casino explained that the star's inappropriate behavior and the insulting Twitter tirade were reason enough for the ban. Neil later responded that the casino was lying. He still enjoys performing and gambling at many other establishments around the country.
Ben Affleck
You can't talk about celebrity poker superstars without mentioning Ben Affleck. The award-winning actor, writer, director and producer is known as a skilled poker player. To switch things up, Affleck decided to join a high-rollers blackjack table at a Hard Rock Casino in 2014. What could go wrong?
There was one issue. Affleck is a known advantage player. He knows how to exploit how a game works to gain an advantage over the house or other players. Seeing how well Affleck was doing at the blackjack table, the Hard Rock staff began to suspect the actor was counting cards. They told him he was playing too well and that he was no longer allowed to play blackjack at a Hard Rock Casino.
Card counting is not illegal, but being suspected of doing so at a blackjack table is enough to get you banned. Luckily for Affleck, live dealer casino games are available to play online. Sources say Affleck has since started playing online casino games like poker and baccarat. We can't say if Affleck was card counting or using any other strategy, but we do think he'd make a formidable opponent in a high-stakes celebrity home poker game. 
Dana White
Dana White is used to winning. The president of the UFC has an estimated net worth of $500 million and he's earned it. The entrepreneur was able to turn the bankrupt UFC into the largest Mixed Martial Arts organization in the world.
The problem is that White is equally lucky and strategic in casino games and has won millions playing blackjack at the Palms. The house was so tired of losing that they cut his credit line in half and limited his blackjack bets to $5,000 a hand. Even though White wasn't completely banned, he quickly retaliated and pulled UFC engagements from the resort. 
Celebrities going online
More and more celebrities are choosing to play at casinos online. Maybe it's the freedom from the paparazzi or the added convenience. Whatever the reason, it demonstrates that online casinos are no longer just there to support land-based casinos; they are redefining the world of gambling as a whole. Join the movement and find a casino game to play online. 
Enjoy an A-list experience with BetMGM
At BetMGM, we're ready to roll out the red carpet just for you. To make our new members feel welcome, we're offering a 100% deposit match for up to $1,000. We make our dedicated members feel special, too, with multiple promotions and BetMGM rewards. 
Enjoy real online slots, table games and the best sportsbook – all at one online casino. Create an account today to start your exciting online gaming journey.