From Mozart and Casanova to Frank Sinatra and Elvis Presley, there's never been a shortage of celebrities who enjoy recreational gambling. Like the rest of us, they can be spotted taking part in the many forms of entertainment that casinos have to offer. And now even more of today's celebrities are tuning in to the convenience and enormous variety that online casino games have to offer on their gambling sites of choice. Let's find out who we namecheck in our list of famous people who love a bit of gambling.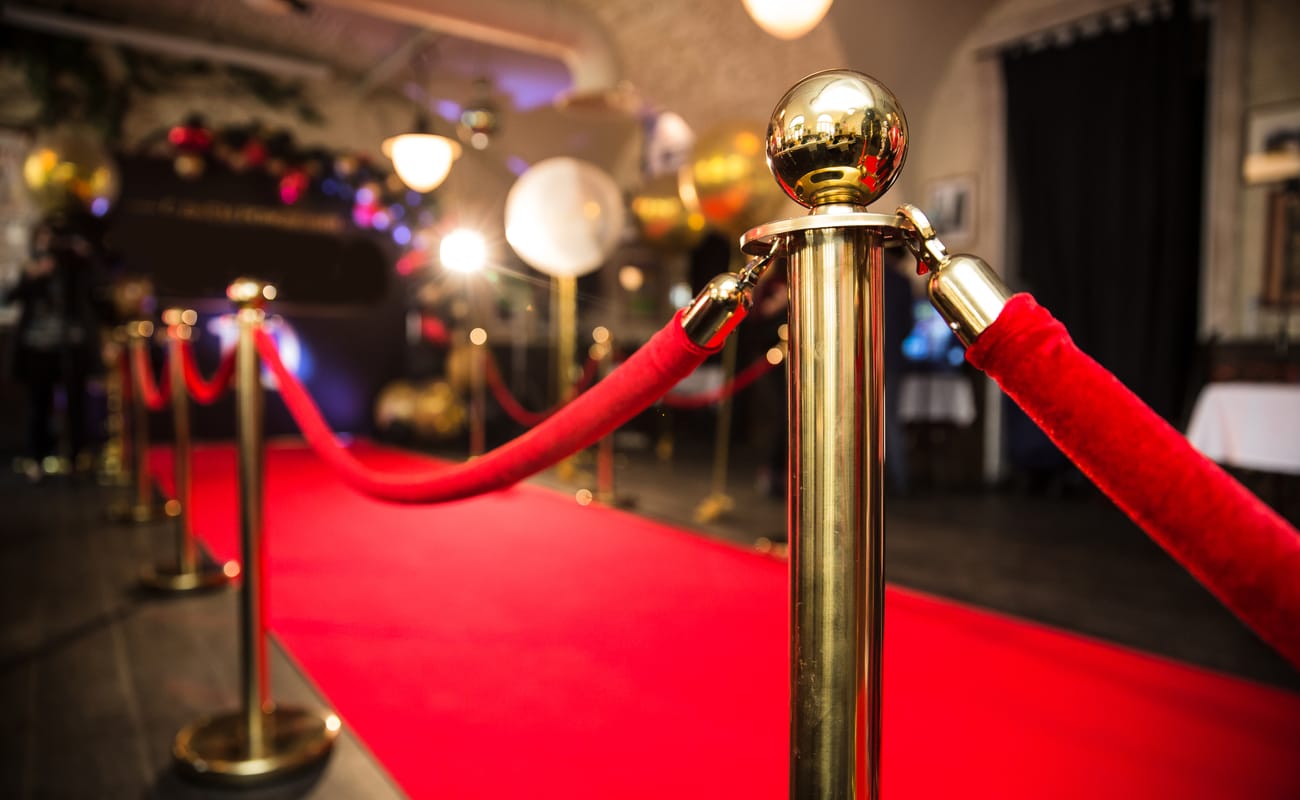 Matt Damon
The first of our famous high-rollers is actor extraordinaire Matt Damon. The five-time Oscar nominee and winner of one Academy Award developed an appreciation for gambling when he played law student and gifted poker player Mike McDermott, in the hugely popular movie Rounders in 1998. To prepare for his role, Damon was coached by professional poker player, Johnny Chan. Long after work on the movie ended, the Hollywood A-lister continued to indulge in casino table game classics such as poker and blackjack. While he doesn't get to play as often as he'd like, Damon can occasionally be spotted in some of the most famous casinos in the world.
Ben Affleck
Matt Damon's best bud, Ben Affleck, needs no introduction. And, like Damon, he's a poker and blackjack man. In 2013, Affleck starred in the crime thriller, Runner Runner, which had the star pitted against a fictitious empire of online casino websites. While the movie generally received negative reviews, Affleck continued his enjoyment of gambling, with casino staff reporting that one of Hollywood's wealthiest always tips generously. (Good man!)
George Clooney
Hollywood hunk and Damon co-star George Clooney has enjoyed visiting casinos around the world to such an extent that he started proceedings in 2005 to buy a casino in Las Vegas. His plans never got off the ground, though, so this famous high-roller has to content himself with outings to other people's casinos, and acting in casino-themed movies like Ocean's Eleven, Twelve and Thirteen.
Brad Pitt
Next on our list is Brad Pitt. It seems the Ocean's franchise got him interested in the pleasures of casino games like poker and blackjack, as was the case with so many of his colleagues. To prepare for his gambling scenes, Pitt visited a number of casinos to practice his game skills and to get a feel for the atmosphere that's so unique to these establishments. He's continued to indulge in a casino table game every now and then when time allows.
Ray Romano
It seems the star of Everybody Loves Raymond is a man of many talents. Apart from being an accomplished actor, he's also pretty good in a stakes room, earning a reputation as a pretty decent poker player, which includes participating in the World Series of Poker on several occasions.
Jessica Simpson
Actress and musician Jessica Simpson, of Dukes of Hazzard and Nancy Sinatra's "These Boots Are Made for Walkin'" fame, bought a suite at the Palms Casino Resort in Vegas so she wouldn't have to go far to indulge in a bit of recreational gambling or enjoy all the other forms of entertainment on offer at this world-class venue.
Michael Jordan
Sports celebrities know how important it is to keep practicing and developing their skill set. They also understand that no matter how often they practice, there will always be an element of luck in every success. It could be this fickle combination that attracts so many sports celebrities to gambling.
Out of all our celebrities who gamble, rumor has it that basketball legend Michael Jordan can't resist a wager. Along with casino gambling, he's been known to bet on the outcome of games like rock-paper-scissors, and whenever he takes to the golf course (which is often, because it's his favorite sport after basketball,) he bets money on any number of aspects in a round. Fellow sportsman Charles Barkley has mentioned that Jordan even placed a $300,000 on the outcome of a single putt.
Tiger Woods
Now here's a man who knows all about playing for high stakes. This enormously talented golfer and controversial celebrity is a fan of blackjack, and with a personal fortune of around $800 million, Tiger Woods' bankroll is whatever he chooses it to be.
Floyd Mayweather Jr
While many have placed bets on Floyd Mayweather Jr's fights, the flashy fighter, worth over $1 billion, has been known to bet enormous sums of money on sports events. It's even rumored that he was planning to bet $400,000 on himself to beat UFC star Conor McGregor, but decided not to go ahead with the bet when various sportsbooks started to question the legality of this type of wager. One of his most famous bets, which he boasted about on social media in 2012, was when he put $1.1 million on an Oregon vs Arizona State college football game. This time the fighter got lucky. He made a $1 million profit off the bet when the Ducks took the game 43-21 to cover the spread.
Paris Hilton
From sports stars to heiresses, Paris Hilton is no stranger to the gambling delights of the City of Lights. She's often spotted in various Las Vegas establishments, and will play online casino games while passing the time between lunch engagements and shopping trips.
50 Cent
Hip-hop artist and business mogul 50 Cent is another celebrity with a reputation for placing bets on sports events. He once wagered $2 million against boxer Manny Pacquiao, then another bet of the same value on the 49ers against the New York Giants. He was lucky enough to win both bets, but he's lost a fair amount over the years as well.
At BetMGM, you're always a star
You don't have to be a famous celebrity to enjoy a five-star experience at BetMGM when you register to play our mind-boggling array of classic and live casino online games. Whether online slots are your thing, or you'd like to try your hand at some immersive live dealer titles, you can enjoy all the games your favorite celebrities play, and plenty more.