For most people, online casino games are just a fun way to pass the time. Although there is real money at risk, many gamblers won't spend enough to become a concern. 
They see gambling as a way to inject some excitement into their life for a little while. It's much the same as attending the theater, watching sports, or enjoying a good meal at a restaurant. 
However, some players have trouble gambling responsibly. The allure of winning big, the possibility of adding even more money to an already-secured jackpot, or the temptation to chase a loss, is sometimes too strong. These players can get into financial trouble very quickly.
All good online casinos offer deposit limits to make things easier for such players to stay in control. Find out what these are, as well as the effect they can have, in this blog post. 
What Are Deposit Limits?
Whenever you join a licensed gambling site, you'll have the option of setting up a deposit limit. Essentially, this is an account control tool that prevents you from overspending within a certain time frame.
For example, to ensure you don't spend too much each month, you could simply set a deposit limit of $250. You can still log into your account and make small deposits during that time. However, you won't be able to add more than $250 monthly.
Of course, everyone's financial situation is unique, and you may wish to set a different limit.
Setting Limits
You'll find the deposit limit option in your account settings, though exactly how to set gambling limits depends on your chosen site. Whatever online casino or sportsbook you're playing at, though, you should be able to set daily, weekly, or monthly deposit limits. 
Once you've applied a limit, it's possible to change it at any time. However, if you want to increase the amount, you'll normally need to wait a week for the change to take effect. This is to provide a cooling-off period, allowing you to reconsider your decision.
How Deposit Limits Help Players Stay in Control
Some people find it difficult to stop themselves from getting carried away when playing online slots and other games. Studies show that deposit limits are effective in helping players control their gambling habits.
When a deposit limit is in place, it prevents players from adding more funds within a short space of time. This helps to give them a bit of a break and encourages healthy gambling habits.
When players apply deposit limits, they tend to wager less per day on average, are less likely to make impulse bets, and generally have lower net losses. In short, the evidence shows that limits help to promote responsible online gambling, even among players who might have a serious problem.
The Impact of Problem Gambling
Gambling is incredibly exciting, and thanks to online casinos, it's easier than ever to enjoy. However, that buzz can lead to issues if you're not careful. Problem gambling occurs when your gambling habits begin to have a negative impact on your quality of life.
Financial Issues
Perhaps the biggest impact that excessive gambling has is on your finances. If you're gambling more than you can afford to lose, you may struggle to pay for the important things like rent, groceries, and transportation. This can result in debts, asking people to lend you money, or incurring fees on late bills and payments.
As such, you should only ever play at a deposit-limit casino in order to reduce your risk. If you're having financial issues due to gambling, you should seek specialist help. The National Problem Gambling Helpline Network is a great place to start. Dial 1-800-GAMBLER for free to speak with someone.
Relationship Issues
Some gamblers need help to stay away from their favorite games. If you're spending too much time playing, you could be neglecting the relationships in your life. Your habits may affect friends, family, and partners.
If any of the people in your life have ever expressed concern over your gambling, you should seriously consider whether you have a problem.
Tips for Responsible Gambling
If you're worried about your gambling habits or just want to avoid spending too much time and money playing games, setting up a deposit limit on your account is easy. Aside from effective limit setting, there are lots of other ways to gamble more responsibly.
Here's the healthy gamer guide to having fun and staying in control.
1. Accept That Losses Are a Part of the Game
Some people get into gambling for the wrong reasons — they want to make money from playing their favorite games. However, even a skilled blackjack card counter or poker professional will have losing sessions.
For a casual gamer — perhaps playing jackpot slots or online roulette — the chance of hitting a big prize is very low. It's also highly unlikely that you'll win consistently without losing money. It's important to be realistic and accept that losses are simply a part of playing casino games. Gambling just isn't a reliable source of income.
2. Don't Chase Losses
When you do lose, it's easy to get frustrated and try to win the money back quickly. Many players will increase their bets to compensate, often losing even more as a result.
It's important to avoid chasing losses, and you should take a break if you're on a bad streak. Don't let emotions affect how much you bet, and keep your bet sizes consistent across the same games to reduce the risk of going broke.
3. Don't Gamble When You're Upset
Gambling becomes a problematic habit if you use it as a coping mechanism to escape the stress of everyday life. You should avoid using casino gaming to cheer yourself up when upset, angry, or sad. Instead, find something else to do or seek support from friends and family.
4. Set a Gambling Budget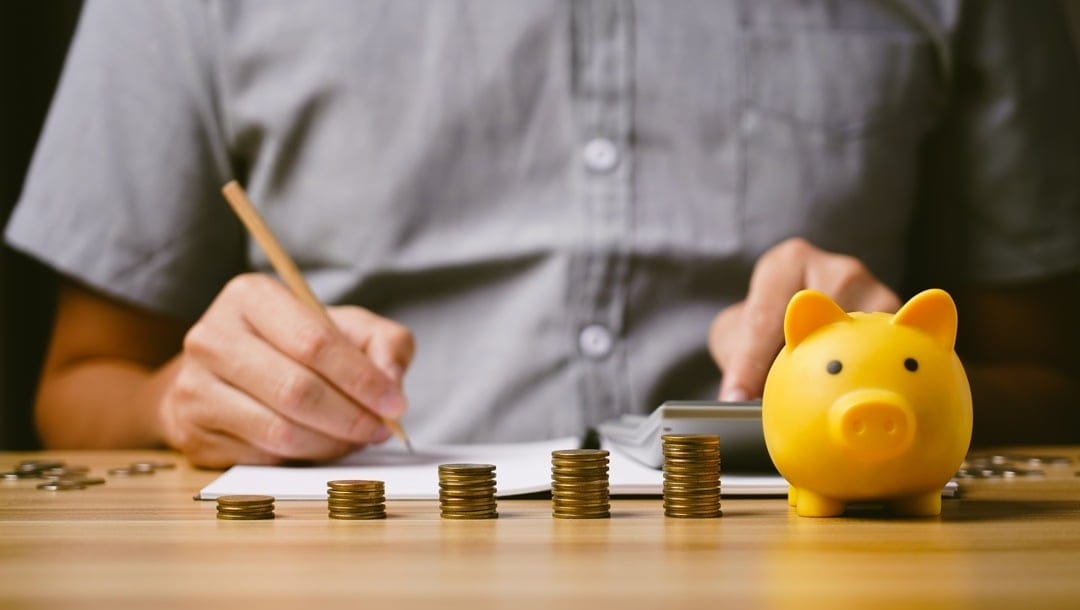 Staying in control of your gambling is difficult if you don't track your spending. You should set a budget before you play casino games online. This way, you have a clear picture of how much you can afford to spend.
This makes setting your deposit limit much easier and helps you see how much money you win and lose each month. That alone can offer a reality check if you're losing too much, too often.
Casino Gaming With Healthy Limits at BetMGM
Online casinos have a responsibility to ensure that gambling is fun. As well as providing the best games to play, they also encourage safe gaming. Deposit limits are just one of the many ways to stay in control while enjoying all of your favorite games.
Thanks to its account control tools, responsible gambling at BetMGM is extremely easy. It's straightforward to limit how much money you can spend or the amount of time you can play. You can even take an extended break if you need it.
To start your responsible gambling journey, register at BetMGM today.