The casino industry has embraced technological innovation wholeheartedly, resulting in an age of unprecedented growth for casino games and sports betting. By harnessing the power of online infrastructure and mobile platforms, the latest casino games make the most of new and innovative tech, delivering the complete package when it comes to virtual entertainment.
The astonishing growth of online casino games shows no signs of slowing down as we head into 2023. Casinos are taking the relationship between gaming and technology to a whole new level and the future of online casinos is looking brighter than ever before. With that in mind, here are the biggest trends to look out for in the coming year.
Legalized gambling
The topic of legal gambling can be a controversial talking point, depending on which state you're in and how gambling is perceived by the public in that state. Betting games have become a lot more accessible than they used to be, but there are still several states in which multiple forms of betting remain illegal.
Slowly but surely, these states have begun to regulate gambling, albeit according to their own interpretation of what the legislation should be. In the last five years, more than 30 states have legalized sports betting, which is one of the main reasons why the US now leads the online casino market in terms of global revenue figures.
While progress may be haphazard in some states, it's clear that taxable establishments are far better than illegal backrooms, regardless of whether we're talking about online slots, brick-and-mortar poker or any other casino game. Legal gambling protects consumers and service providers alike, while state legislators are increasingly realizing how beneficial legalization can be for all involved. 
The decline of brick-and-mortar
For the last couple of years, land-based casinos have had a rough time of it. Some establishments managed to weather the storms of lockdowns and remote lifestyles extremely well, while others are still struggling to recover from the turmoil introduced by these global events. 
Gambling institutions that did manage to overcome these obstacles, however, are those casinos with online betting on offer. The integration of online betting has given consumers additional access to gaming and opened up additional avenues of revenue – something many traditional brick-and-mortar casinos have failed to establish. 
Why drive to a casino when you can play at an online casino for real money? It's true that in a virtual environment, you may not get the "full" casino experience, but you're still getting more than enough value from playing casino online. Being able to play from anywhere is a major drawcard for modern players, with speed and ease-of-use becoming key factors when choosing a betting platform.
Greater variety
One of the main reasons why online gambling beats land-based casinos is the sheer variety of games available. When you're playing online slots, for example, you don't just have one or two jackpot slots to choose from but dozens, if not hundreds, each sporting their own theme, layout, prizes and gameplay.
No matter which online game you decide to play, your options are extensive, to say the least. This bodes well for the future of online casinos, with healthy competition between service providers driving creativity in the industry. As casino game developers continue to innovate, we could expect competition between them to produce a range of exciting new formats.
The introduction of live dealer online casino games is the perfect example of such development. By placing a live dealer in an online casino game, these games instantly gained a sense of authenticity that simply wasn't there before. Combine that with a live chat feature and the line between the real and virtual practically disappears.
Rewards and bonuses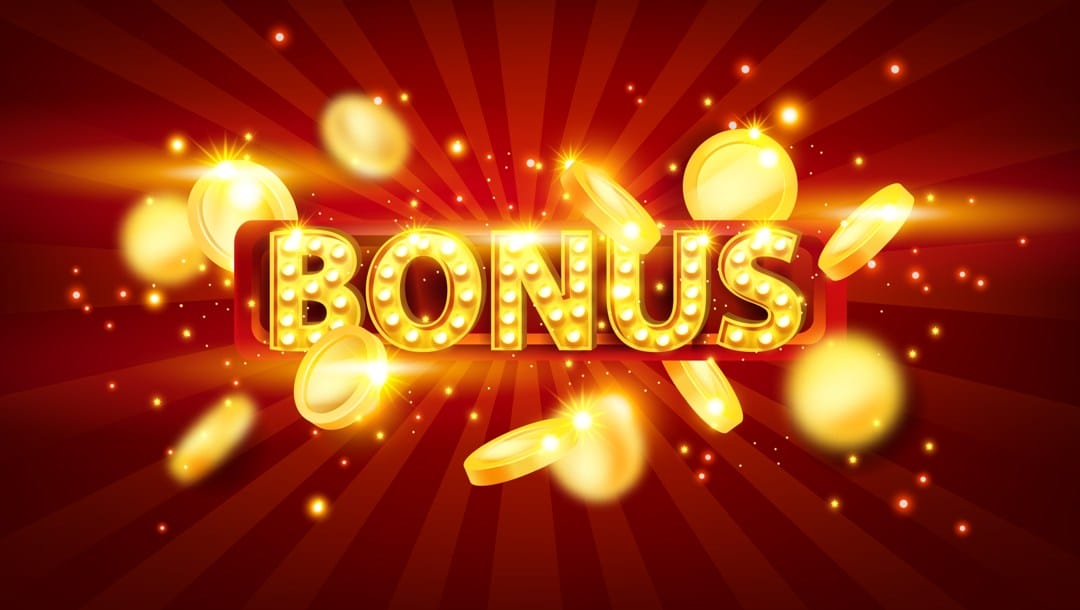 The development of strategies aimed at gaining and retaining customer loyalty is set to be a major trend in 2023. Free sign-up bonuses, daily login rewards and other perks are becoming common features on any betting platform. With the problem of access having largely been solved, players are now looking for added value, while service providers are using generosity to retain and expand their user base.
Online betting with the casino of your choice isn't just about picking the one with the most games. There are also free prizes, rewards, bonuses and various membership tiers to consider. Casinos have to make their offerings as appealing and value-oriented as possible if they want to remain ahead of the competition.
Consumers need more than just the ability to play their favorite games; they gravitate towards real money online casinos that can be trusted to provide a premium gaming experience. Online security doesn't come cheap though, so casino companies must be willing to invest in digital infrastructure if they want to succeed.
Join BetMGM for all the latest betting options
BetMGM prides itself on being at the forefront of the online casino industry, offering a range of sports betting categories and the most advanced casino games on the market, all of which can be accessed and played directly from your smartphone. 
To bet on your favorite teams and play all the latest online casino games, all you have to do is register and you'll be good to go!