Choosing the right online casino can be difficult. While the internet provides a wealth of opportunity, information, and community, there are wolves in sheep's clothing to beware of. When you're playing online casino games, you're giving your information and money to an online establishment. You need to ensure you can trust them and that the regulatory board that governs them has given them their approval. 
This is where casino licenses come in and why they should be the first thing you look for when deciding which online casino to join. Follow this guide to create your casino licensing checklist to ensure you know how to tell if an online casino is trustworthy. Understand how to verify casino licenses and which licenses to look out for in different regions around the world. 
Types of Gambling Licenses In the USA
A common question that often arises is: "Are casinos licensed by states?" When it comes to online gambling in the United States, a patchwork of regulations and licensing bodies exist. However, looking at the forerunners of the online gambling industry, you can see that online casinos (where legal) are licensed by states. Understanding these various types of gambling licenses is crucial for anyone looking to engage in online betting. 
The states with the most prominent online gambling presences are New Jersey, Pennsylvania, and Michigan. Here is how online casinos are regulated in these states. 
New Jersey
New Jersey has long been a trailblazer in the realm of online gambling. It legalized both online casinos and poker rooms through Assembly Bill 2578 back in 2018. However, what sets New Jersey apart is its requirement that online gambling businesses must partner with a land-based casino approved by the Division of Gaming Enforcement (DGE), the state's primary regulatory body. This partnership ensures that every gaming operator adheres to strict gambling regulations, creating a secure and fair gaming environment.
Michigan
Michigan is another state with a thriving online gambling scene overseen by the Michigan Gaming Control Board. This regulatory body is responsible for issuing licenses to both land-based and online casinos and sportsbooks. Michigan's commitment to stringent regulatory measures ensures that players can trust in a safe, fair, and reliable online gaming experience.
Pennsylvania
The Pennsylvania Gaming Control Board oversees the legalization of online casinos, sportsbooks, and poker rooms through HB 271. Operators in this state must individually apply for licenses and establish partnerships with land-based casinos for regulated online platforms.
Other State-Specific Casino Licenses To Be Aware Of
It's important to note that beyond these three states, several others have embraced online gambling, each with its own set of licensing requirements. States like Nevada, Delaware, and West Virginia have their own regulatory frameworks, and there are still a few states where online gambling and sports betting have not been legalized. Understanding your state's specific gambling regulations and licenses is crucial when engaging in online gambling in the USA.
By familiarizing yourself with these types of gambling licenses in the USA, you can make informed choices about where and how you play, ensuring a secure and enjoyable gaming experience.
Why Should You Care About Online Casino Licenses?
So, you found a casino online with a long list of casino games you can't wait to try, and they also promised you multiple bonuses and rewards if you join. Why should you make sure you're visiting a licensed online casino before you jump into creating an account and snatching up the bonuses and promotions before they expire?
You need to be sure a casino is legitimate before registering and choosing a casino game. Some casinos can make empty promises and even look and feel like legitimate gambling establishments without being the real deal. Fortunately, the casino license will ensure the casino's security, safety, and full functionality.
Gambling and online gaming are constantly evolving. Think of the evolution of playing cards over time. Just as innovative technology changes online games, so online games and cybercrime protection have changed casino laws and what it means to be a safe and fair casino. The only way to ensure that casinos adhere to these laws is to audit them regularly to ensure they continue to deserve their online gambling license. 
Online Casino License Criteria
License authorities work as gatekeepers to protect consumers from illegal and unsafe gambling sites. Licensing boards use different criteria to determine whether a casino deserves a license. The main criteria can be summarized into these three points: 
The online gambling environment is safe. 

All forms of gambling in the casino are fair for players.

No underage gambling takes place on the platform.
If an online casino cannot meet these three criteria, they are not permitted to run as a legal casino. If you ever worry that the real online slots you're playing are cheating you out of your hard-earned money, playing at a licensed casino means you can spin or deal without fear of this happening. 
Trusted Casino Licenses To Look Out for Around the World
There are different casino licenses for different parts of the world because each region has unique gambling laws and legal age at which people may start gambling. Some licenses and regulatory bodies handle multiple countries with similar laws and gambling guidelines. Here are the most trusted casino licenses to look out for. 
Malta Gaming Authority
Also called the MGA, this gaming authority handles many European areas and some parts of the U.S. Their license is used by top developers like Microgaming and NetEnt. 
U.K. Gambling Commission
U.K. authorities are among the most trusted licensing authorities and the easiest to check and verify. The U.K. Gambling Commission (UKGC) is one of the largest authorities in the world. Obtaining a UKGC license is a long process that involves submitting detailed documents and information like business plans, proof of funding and financial stability, and proof of no criminal history. 
The Curacao Gaming Authority
Like the MGA, Curacao covers many areas. They license casinos in Europe, the U.K., the U.S., and Belize. This reputable license is one of the most cost-effective options that only takes a few weeks to apply for, compared to other licenses that can take several months. 
The Australian Gambling License
Australia has its own specific gambling laws and guidelines. The Australian Gambling License ensures that casinos in the country meet these standards. 
The Kahnawake Gaming Commission
This lesser-known license specializes in licensing casinos in the Mohawk Territory of Kahnawake. They have offices in New Jersey, Montreal, London, Paris, Dublin, Singapore, and more. 
The New Jersey Division of Gaming Enforcement
The BetMGM online casino is licensed and regulated by the New Jersey Division of Gaming Enforcement (DGE). The DGE is a law enforcement agency responsible for enforcing the Casino Control Act.
The DGE team includes attorneys, investigators, accountants, and members of the New Jersey State Troopers and prosecutors. Together, this team investigates casino qualifications, prosecutes casino-related crimes, and reviews and audits casino operations. They additionally test the gaming platforms for slots, casino table games, and casino floor systems. 
Thanks to the DGE, you can rest assured that you are safe and protected across all BetMGM platforms. 
How To Find the Casino's License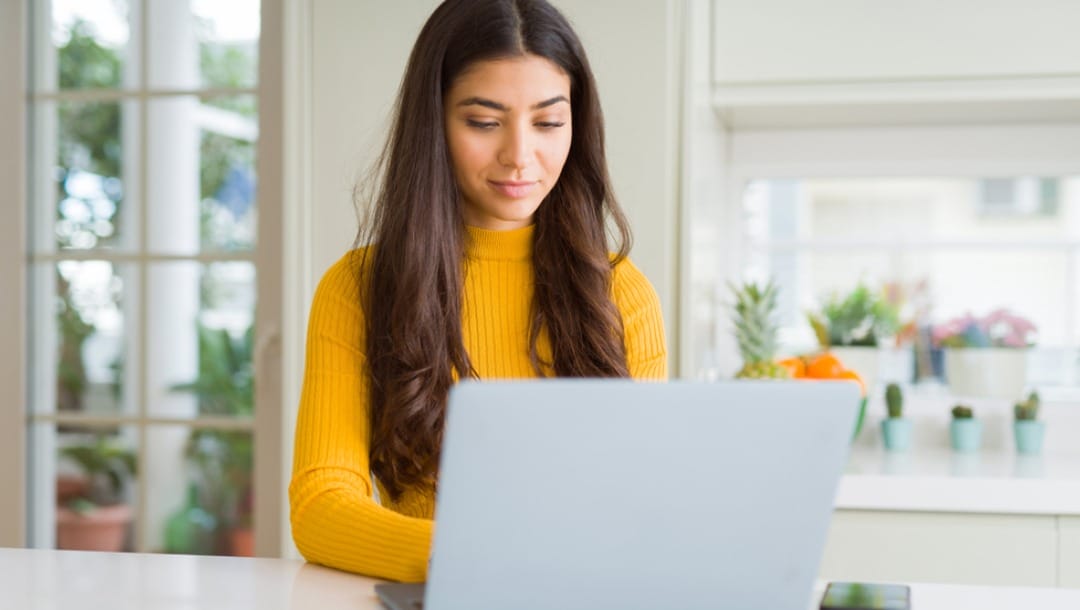 Finding an online license should be easy. After all, casinos pay large amounts of money for trusted licenses and want patrons to know their establishment is licensed and trustworthy. If you can't find licensing information anywhere on a website, it is probably illegal. 
You can find the license provider's full name and logo at the bottom of most casino sites. The MGA uses its signature acronym with a red tick, whereas the UKGC uses its full title. The DGE uses an easily recognizable logo. Some websites will also include their license number and registration under the text for you to verify. If the licensing information isn't at the bottom of the page, you may find it in the About Us section. 
How To Verify an Online Casino's License
If you're dealing with a scam or an illegal online casino, nothing will stop them from using a fake license or claiming to be licensed when they aren't. Take the following steps to verify a casino's license. 
Click the License Link on the Website
The license logo at the bottom of the homepage is usually a link that lets players check the license details of the casino. Not all casinos have a direct link to their license details. 
Visit the Licenser's Website
Many reputable licensers list all the trusted online casinos that they have licensed on their websites. Some licenses are issued in the name of a larger company and not the individual casino, so research this beforehand. 
Contact the Licenser
If the licenser does not have a list on their website or a way to check and verify licenses, contact them. This process may take some time, but the delay is worth the wait. You can also request license information from the casino administration directly to make verification easier. 
If you don't have any luck with any of these verification methods, read reviews to see how reputable gambling blogs and websites rank the security and reliability of the casino. But if you can't find a trusted license, it would be wise to walk away. 
Join a Betting Partner You Can Trust With BetMGM
Because you don't have to worry about security and fairness, you are free to enjoy everything the BetMGM app has to offer. BetMGM has one of the largest selections of interactive themed slots, live dealer casino games like live dealer blackjack and live baccarat, and a sportsbook featuring all the top sports. Register today to enjoy a first-class casino experience.