Honestly, technology is the air we breathe, but most of the time we don't notice it. It's become so natural to do just about everything online. Banking, shopping, fitness, entertainment – you name it, there's a desktop or mobile app that can deliver what you need. At the same time, security has become more important. In this digital era, it's essential to protect yourself against attacks from hackers, scammers and other cybercriminals. It will serve you well to protect your online information while doing any transaction or clicking on links. As much as technology provides us with day-to-day convenience, you've got to remain vigilant at all times.
Probably the most secure environment you can find online is within the iGaming and online sports betting industry. Virtual casinos and sportsbooks have led the way in online safety ever since they emerged. Today, you can play online casino games with the assurance that your personal and financial information is totally secure, thanks to the cutting-edge technologies that reputable online casinos including BetMGM use to protect their players. Let's find out how they do it.
Cutting-edge encryption tech
Online gaming platforms are literally made out of data. Everything is on a database, from the gaming software that powers your favorite online casino slots and casino table games to the sign-up forms, payment gateways and user interfaces that deliver your gaming experience. All that data could be useful to a cybercriminal, so it's vital that virtual casinos use the latest digital encryption technology. This includes applying HyperText Transfer Protocol Secure (HTTPS) to the casino's website and SSL (Secure Sockets Layer) and end-to-end encryption to pages and functions.
When it comes to payments, BetMGM has gone a step further. To provide the best online casino security possible, the company partnered with Shift4 Payments to power online gaming and sports betting transactions through its website and casino games app.
Shift4 Payments leads the world in integrated payment-processing solutions, thanks to its best-in-class processing technology. PCI (Payment Card Industry)-validated point-to-point encryption prevents actual cardholder data from ever entering the system. Advanced tokenization technology adds an extra layer of security by replacing stored card data with a random number that's useless in the hands of cybercriminals.
The result is a streamlined transaction experience and enhanced security for players who register at BetMGM.
Engineering fairness into online casino games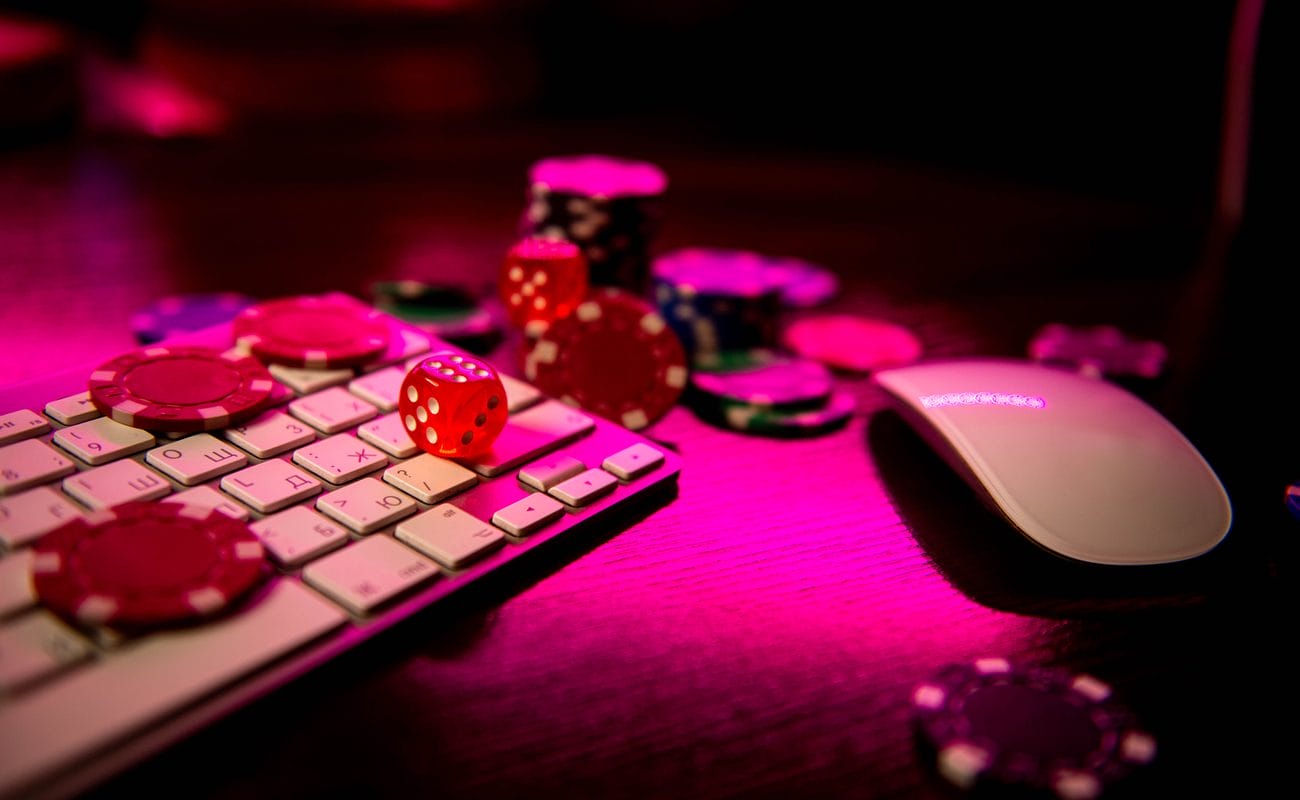 While it's good to know that your personal information is safe from data thieves, that's not enough to enjoy online sports betting and casino games with total peace of mind. Players also need to know that they're engaging with a fair and responsible gaming platform.
One way to ensure that online casino games are as fair as possible is through the use of RNGs – short for random number generators. An RNG is a sophisticated computer algorithm that spits out vast sequences of numbers that are completely random – they don't follow any pattern. These numbers then determine random in-game events, such as which symbols land on the reels of online casino slots, which hands are dealt in card games and so on.
When you're playing games of chance, it's good to know that the odds aren't stacked unnecessarily against you. RNGs must be properly and fully tested to ensure that games are not predictable and that there are no biases towards any specific outcomes. All legit online casinos, BetMGM included, use RNGs tested and audited by independent authorities to ensure fair gaming at all times. This gives gamers confidence and ensures positive online casino reviews. In fact, technology has tremendously influenced the way people gamble and it's definitely interesting to see how it has changed the way we experience the gambling industry.
Helping gamblers become more responsible
RNGs might keep games fair, but it's still up to you to practice responsible gambling. With real-money online sports betting and casino gaming becoming more popular and acceptable by the day, responsible gaming is more essential than ever. One technology that can help in this respect is GameSense, an innovative responsible gaming program that's licensed to MGM Resorts International by the British Columbia Lottery Corporation. BetMGM is the first online gaming operator in the USA to utilize the program.
GameSense combines responsible gaming resources and education, and incorporates them into the customer service model. This provides every player with tools that enhance positive-play decisions so they can play responsibly and make informed choices while wagering. Engaging content and customer interactions bring the program alive on players' screens, with a focus on positive communication. The program also connects players with trained specialists known as GameSense Advisors. The idea is to educate players in an accessible way about healthy gambling habits, and provide them with support so they can have a gaming experience that's fun, safe and responsible.
The GameSense program has received the National Council on Problem Gambling's Public Awareness Award. It is integrated into the BetMGM platform and is available to customers in all states where BetMGM operates now and in the future. This industry-leading program provides players with the necessary transparency as they play the various types of casino games available.
Cryptocurrency – does it matter?
Online casinos have been looking into cryptocurrencies ever since the concept was invented. Cryptocurrencies such as Bitcoin and Ethereum are decentralized, so they're not bound to any country or government. The reason that virtual casinos are interested in using them is that the blockchain creates secure transactions and prevents fraudsters from overriding the system. That said, they are a long way from universally adopting cryptocurrencies, partly because they're extremely volatile. This means investors can't be sure that the value of any given cryptocurrency will remain stable. As a result, the future of cryptocurrency in the online casino industry is uncertain. But right now, it doesn't matter – BetMGM's secure payment platform is so advanced that it makes the security features of cryptocurrency immaterial.
Play safely and securely at BetMGM
We've touched on the three most important ways that legit online casinos use technology to protect their customers. At BetMGM, we combine best-in-class digital encryption with fair and responsible gaming. You'll gain access to a wide variety of online casino games, including online slots, casino table games and live dealer casino games. Play casino games with the necessary assurance that your personal information is safe. Once you've registered with us, a world of fun awaits. Download our casino games app and play on the go.