The most impressive technological advances are often the ones we take for granted. They're so good that we adopt them and forget there was a time they weren't around. Do you remember what it was like before the internet existed? Would you want to? Technology has one purpose only: to serve us and improve our lives. This applies to casino gaming especially.
Technology in the casino industry has always served to improve the player's gaming experience. This boils down to online casino games that are more fun and more convenient to play. In this blog, we take a look at some of the most important ways technology has affected how we play these casino games.
Taking the casino online
The biggest thing to happen to the casino gaming industry has to be the internet. The first online gambling venture was ticketing for the Liechtenstein International Lottery, which opened to the public in October 1994. Microgaming developed the first fully functional gambling software, which it combined with CryptoLogic's online security software. This enabled the first online casinos to go live in 1994. For the first time, people could play casino games in the comfort of their own homes.
The processing power of desktop PCs was somewhat limited back then, so the first online games were 2D versions of card and table games such as blackjack, poker, and roulette. As technology progressed, developers could produce more complex games. In 2005, Microgaming brought out the first of the online casino slots, which was called Cash Splash – a basic, low-paying adaptation of the classic Vegas fruit machine. For a more dynamic slot that stays faithful to the ever-popular fruit machine theme, try Cash Eruption at BetMGM.
Making the move to mobile
Desktop-based online gaming was a step up from having to travel to a land-based casino, but it had its limitations. What really brought online casino slots and games into the 21st century was mobile technology – especially the invention of the smartphone. Mobiles had games on them before – the first was Nokia's Snake, in 1997 – but smartphones upped the ante with high-quality graphics and audio, and much bigger screens. Now players could access authentic versions of their favorite casino games any time, anywhere.
The first chance mobile gamers had to play slots online was in 2005, with a 3x3 game called Pub Fruity, but no money was involved. Real-money mobile gaming only really took off in 2007, when Microgaming brought out a mobile version of baccarat. As the processing power of smartphones increased, developers started launching mobile versions of slots. A mobile version of NetEnt's classic Gonzo's Quest came out in 2011, and you can still play it on BetMGM's mobile casino app.Mobile gaming has pretty much taken over the online casino space nowadays. The processing power of today's mobile devices makes desktop PCs from just a decade ago seem weak, and new casino games are automatically optimised for mobile. That includes tablets. For a lot of gamers, it's more fun to play casino table games such as Double Bonus Spin Roulette and BetMGM Blackjack Pro on a tablet, purely because the larger screen gives a better view.
Gaining ground with graphics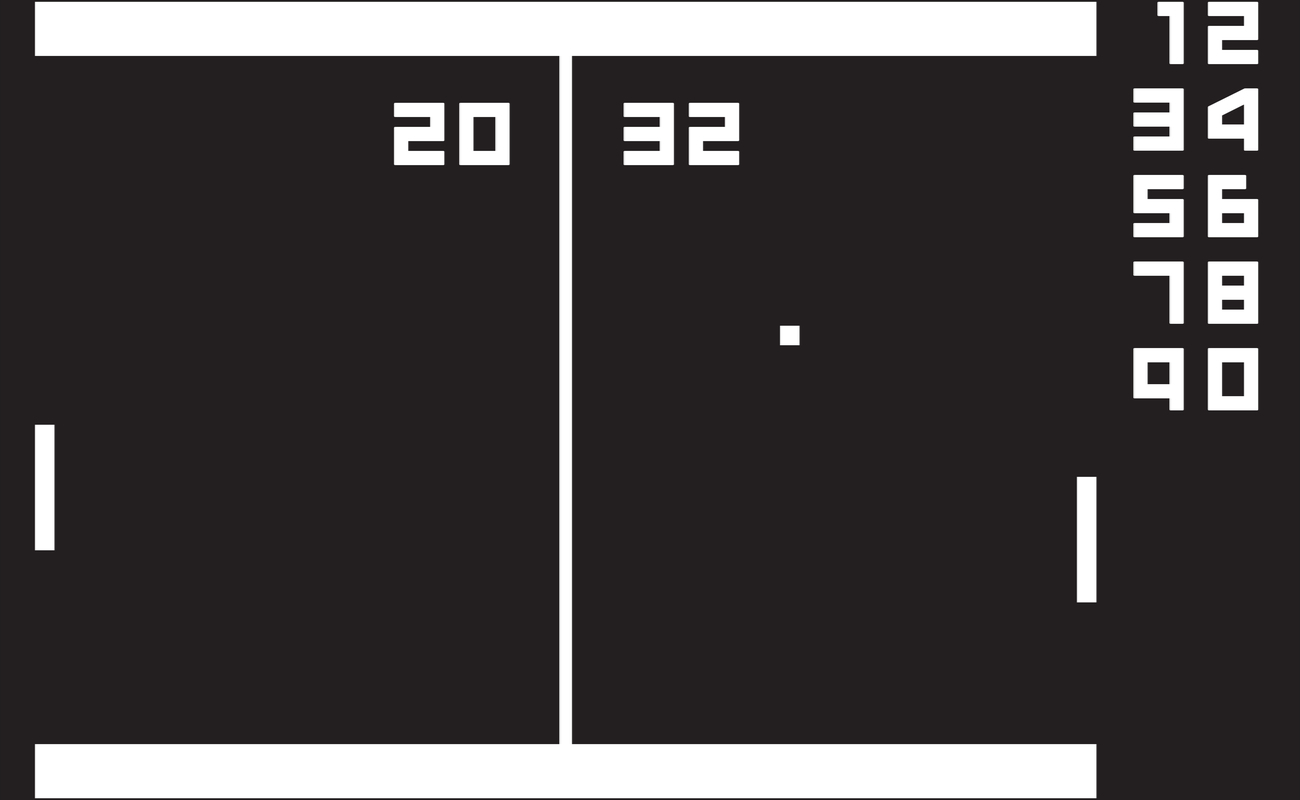 None of these developments would be possible without the incredible advances in computer graphics over the years. Geeks will know that the first ever video game was Pong, a 2D tennis game with graphics made of pixels. Pixel graphics rapidly developed into more realistic 2D graphics, as seen in 1980s game favorites such as Mario Bros and Wolfenstein; 3D games like Half-Life and Quake followed. Today, video gamers can immerse themselves in ultra-realistic titles that include Cyberpunk 2077 and F1 Grand Prix.
Of course, casino game developers pay close attention to the latest trends in graphic design. Players can expect a better playing experience with every technological advance. Slots especially showcase what developers can achieve, with immersive themes and interactive bonus features that tell a story at the same time as they multiply the player's chances to win. Here are a few of the visually stunning slots at BetMGM: 
Book of Myths
Asgardian Stones
300 Shields Extreme
Montezuma
Loot'En Khamun.
In the loop with interactive audio
Another technology that's enabled the online casino industry to offer a better gaming experience is audio. It's hard to believe how much the audio quality of computer games has improved. The first game of any kind with a soundtrack running continuously in the background was Space Invaders, back in 1978. The soundtrack was only four notes in a loop, but it was interactive. The loop got faster and faster as the enemy aliens descended – making the player's pulse race! From the start, it was clear that this kind of interactive sound had the potential to improve the player's gaming experience.
Today, music and sound effects are part and parcel of the best online casino games. Classic casino table games such as American Roulette and Blackjack Premium Pro – a BetMGM player favorite – benefit from ambient sounds that help create an authentic casino atmosphere. And for the best combination of audio and casino gaming, there are some fantastic music-themed slots that really put sound centre stage. Jimi Hendrix, Guns N' Roses, and Motörhead are some of the top-rated slots with this theme that you can play online at BetMGM.
More ways to pay, more fun to play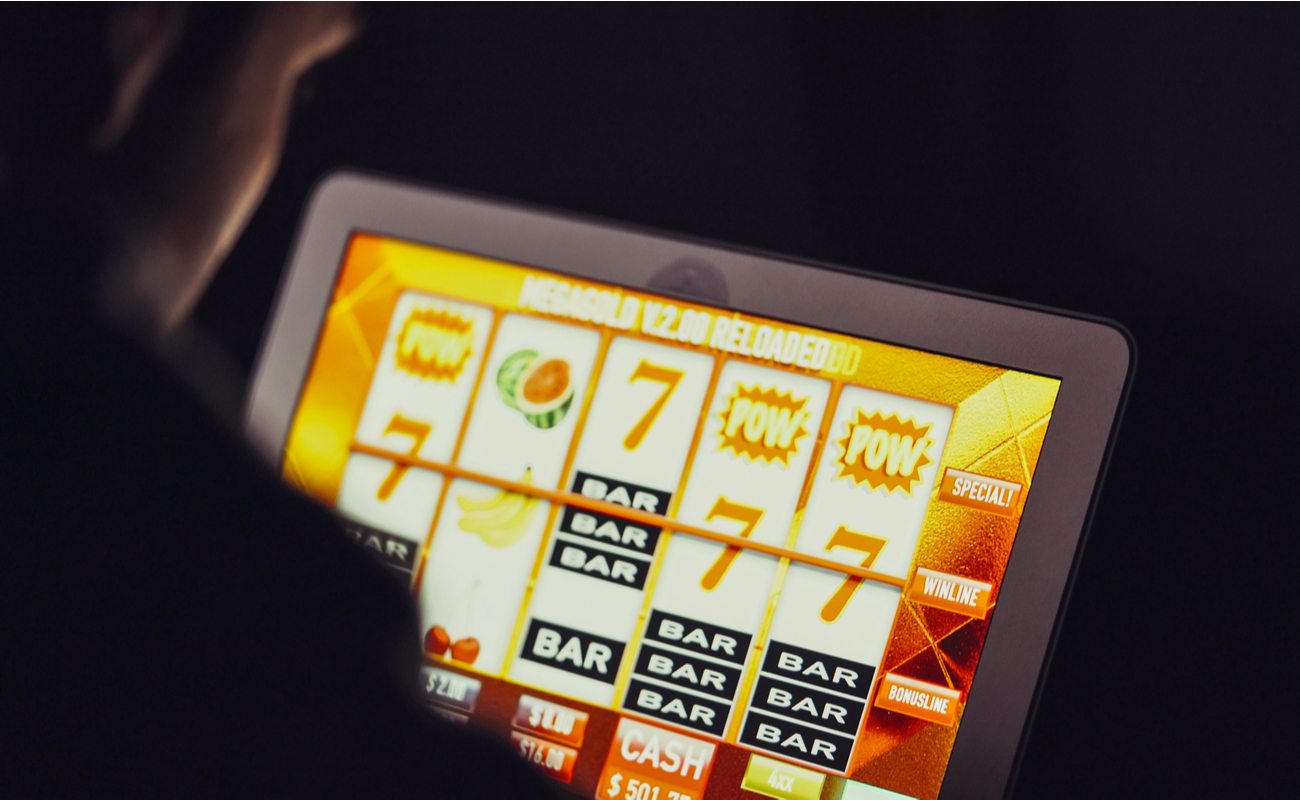 It's no secret that people play casino games for the chance to win real money. How to pay winning customers is an important technological question. The first cabinet slot players were actually handed their winnings by the house. This changed in 1963 with the invention of the Money Honey Slot. Known as the father of electromechanical slot machines, the Money Honey Slot allowed for automated payouts of up to 500 coins – a vast improvement to the player's gaming experience.
Today, payout mechanisms provide online slot players with more entertaining ways to win. The original 5x3-slot fixed-line format has been joined by many other structures. BetMGM's iconic Starburst slot, for instance, introduced paylines that let gamers win both ways. The 243-ways mechanism pays out any combination of three or more matching symbols on adjacent reels, while the cluster-pays mechanic pays out when symbols form winning patterns, rather than lines.
The latest ground-breaking innovation is simply massive – Megaways™ slots have a random reel modifier that changes the height of the symbols on the reels every time you spin. Less predictable, and more entertaining, these slots offer more winning possibilities. Twin Spin Megaways and Fruit Shop Megaways are two examples you can find at BetMGM.
Streaming live casinos
One of the most ground-breaking technological advances of recent years is live streaming. YouTube, Twitch.tv, Periscope and the live-streaming functions of Facebook and Instagram provide a cost-efficient way to engage with thousands of people across the globe in real time. The implications for online casino gaming are huge. One of the biggest impacts is the rise of live casino online platforms.
In live casino games, players connect with a real-live dealer in a state-of-the-art casino studio. It's the most authentic way to play casino games online. The cards in First Person Blackjack and the wheel in First Person Roulette are totally real, so it feels as though you're right there, in a brick-and-mortar casino. The décor in First Person Baccarat and First Person Dragon Tiger is exactly what you'd expect to find in a gambling hall in Macau.
The live casino online gaming interface allows you to communicate with the dealer and other players at the same table via a chatbox function. These live casino games also feature betting options that you won't find anywhere else – for example, the "bet behind" feature, which allows you to bet on another player's hand while you wait for a seat at the table. You can also call up your personal stats to inform your betting decisions.
Keeping it real – and clean
Sometimes the latest technology isn't in your face – sometimes you have to look under the hood. Security is one of the things you don't want to have to think about when you're enjoying the latest advances in online casino technology. Fortunately, the industry has kept a steady focus on the latest digital encryption technology. At a legitimate online casino such as BetMGM, you can rest assured that your personal and financial information is safe at all times.
Hand in hand with security comes convenience. Thanks to advances in online payment technology, virtual casinos can accept many different payment methods. These include prepaid cards, debit and credit cards, e-wallets and bank transfers. Be aware that payment methods at BetMGM do vary slightly from region to region. 
Enjoy the wonders of modern casino gaming at BetMGM
With your newfound appreciation for all things technological in the online casino world, why not explore everything we have to offer here at BetMGM? When you register with us, you'll gain access to our full range of online casino games, including slots, table and card games, plus all our exciting live dealer titles!